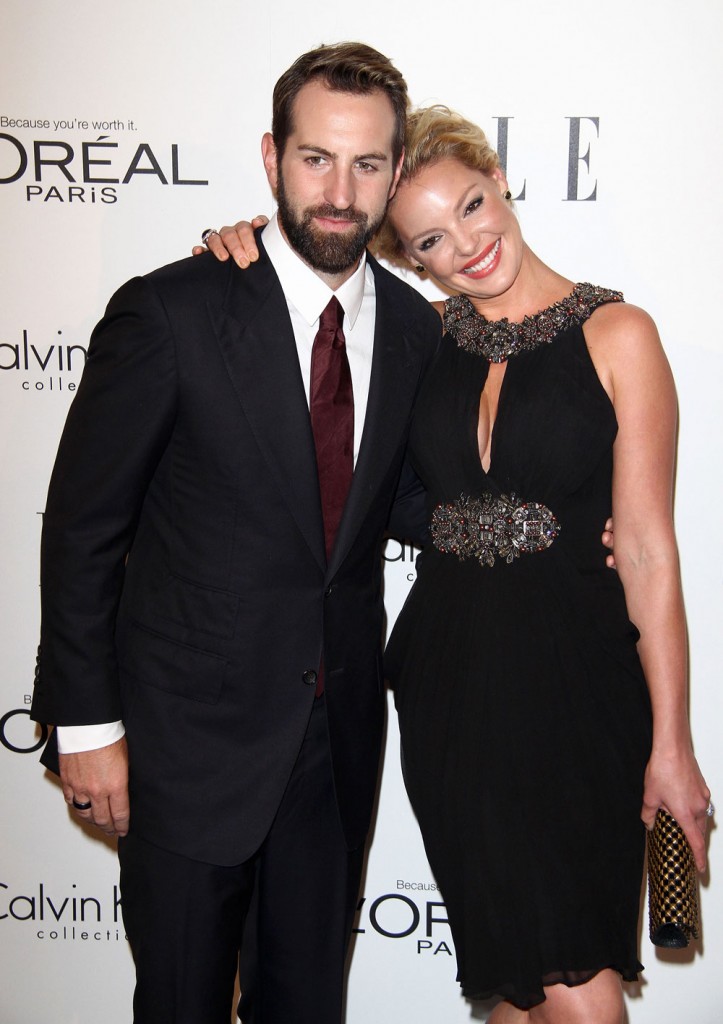 We're covering the fashion of last night's Elle's Women in Hollywood event in three different posts as there were so many celebrities there. Kaiser has already mentioned Jennifer Aniston's hot dress along with some of the other big names, Like Reese Witherspoon and Evan Rachel Wood. I'll be covering some of the other celebrities here along with my favorite TV personalities.
First off we have Katherine Heigl in a beaded little black dress. It's a bit "mature" looking, but it's not bad at all for her. She looks very good, if kind of crazed here. I like what she's done with her short hair too. Her husband Josh Kelly came with her and looked almost as thrilled to be there. After seeing these photos, I'm convinced that things are fine with them.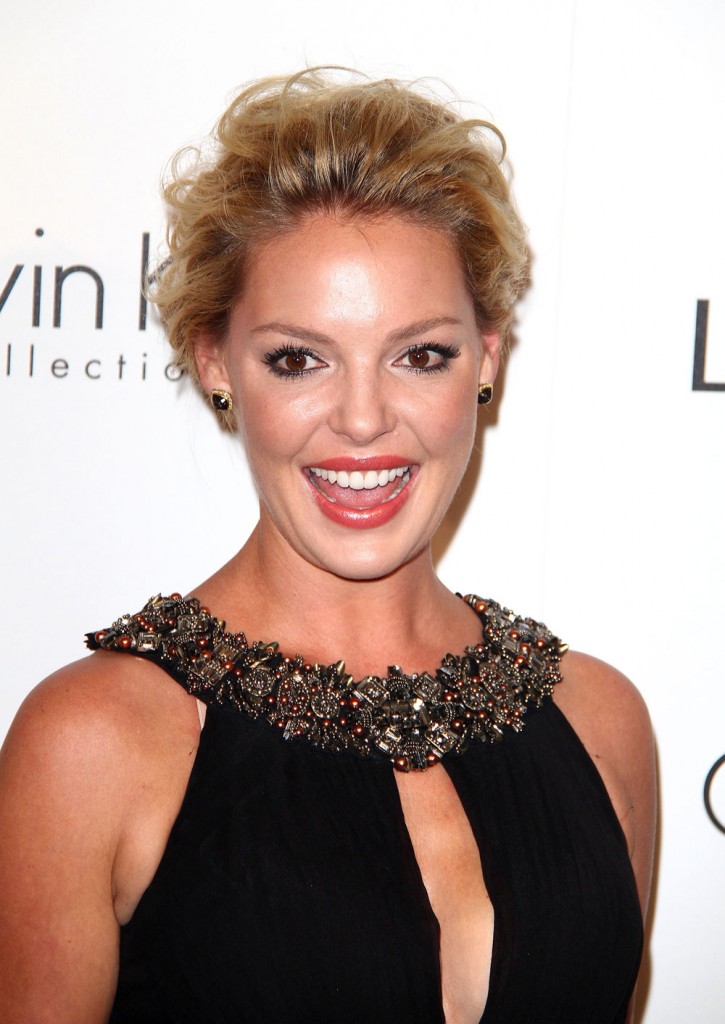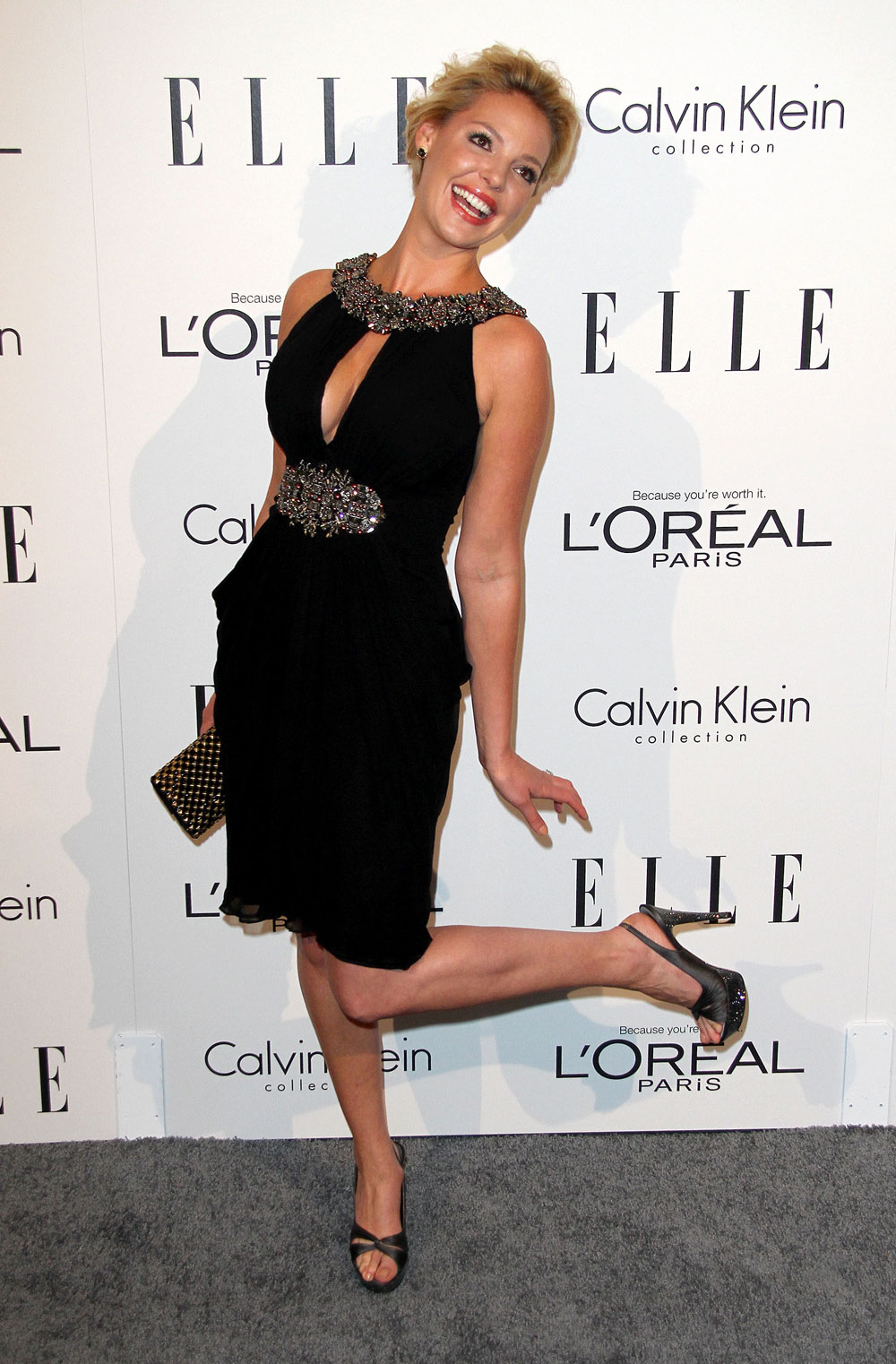 Jayma Mays in a one-shoulder ruched blue dress with ruffle detail. Compared to some of the horribly frumpy things she's worn on the red carpet, this was a vast improvement. Her hair is gorgeous and that sideswept looked is popular now. Her eye makeup is a little overdone, but overall this was a win for Jayma.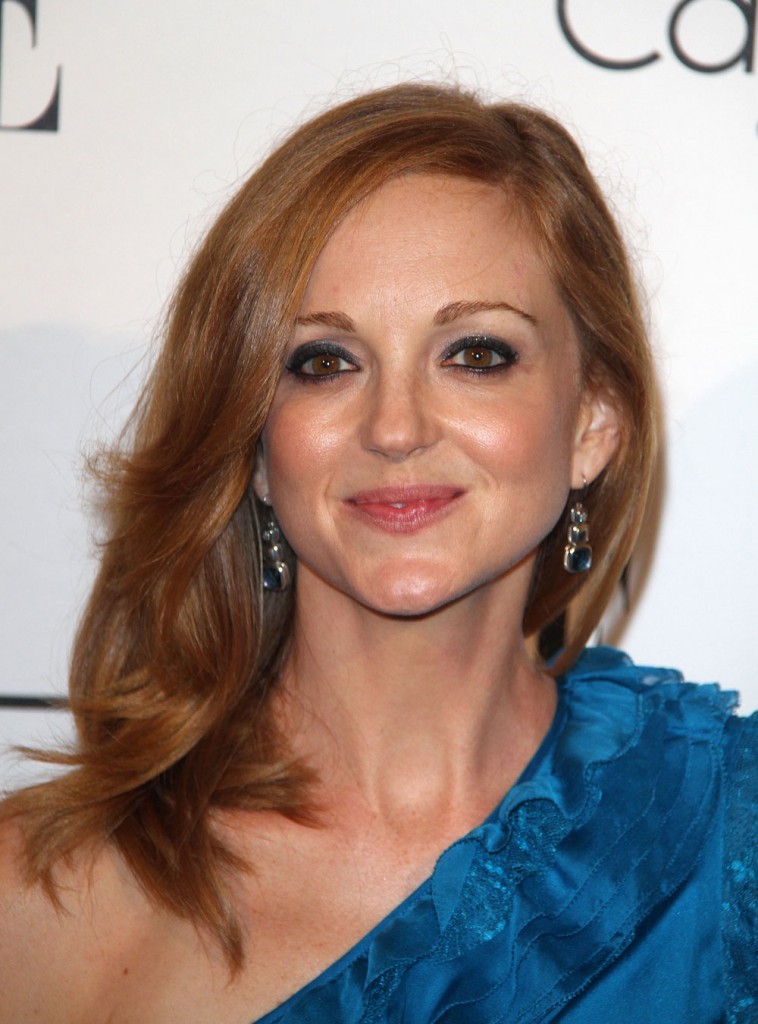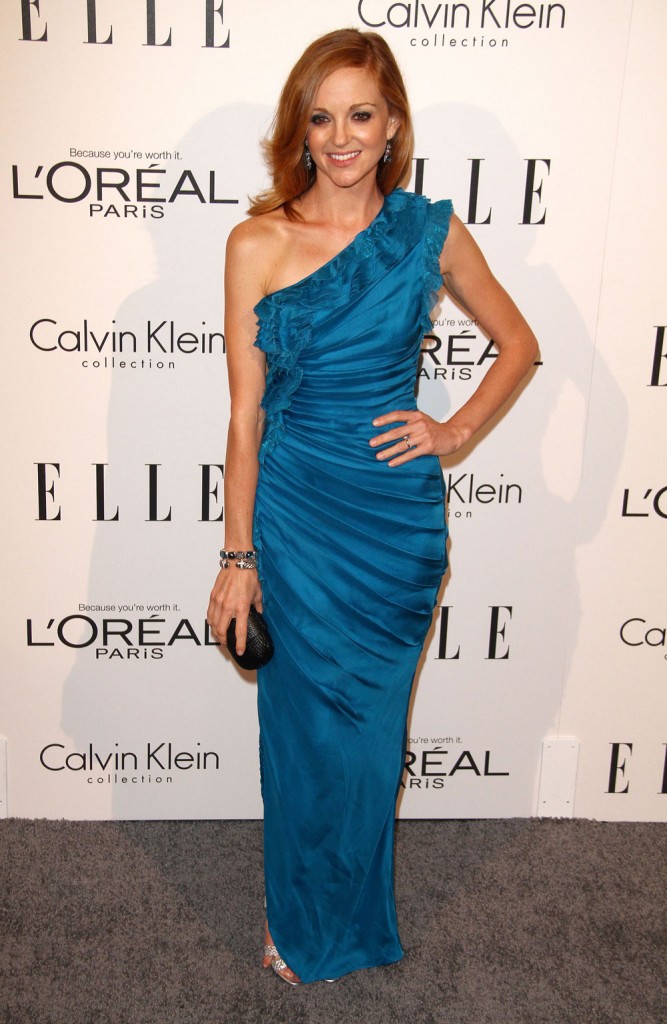 Busy Phillips looked a little goofy with that very tight, very high little bun on her head. I want to give her a pass for just looking so happy and cute though. She's adorable in this very simple black dress paired with silver jewelry. What was she thinking with those purple shoes?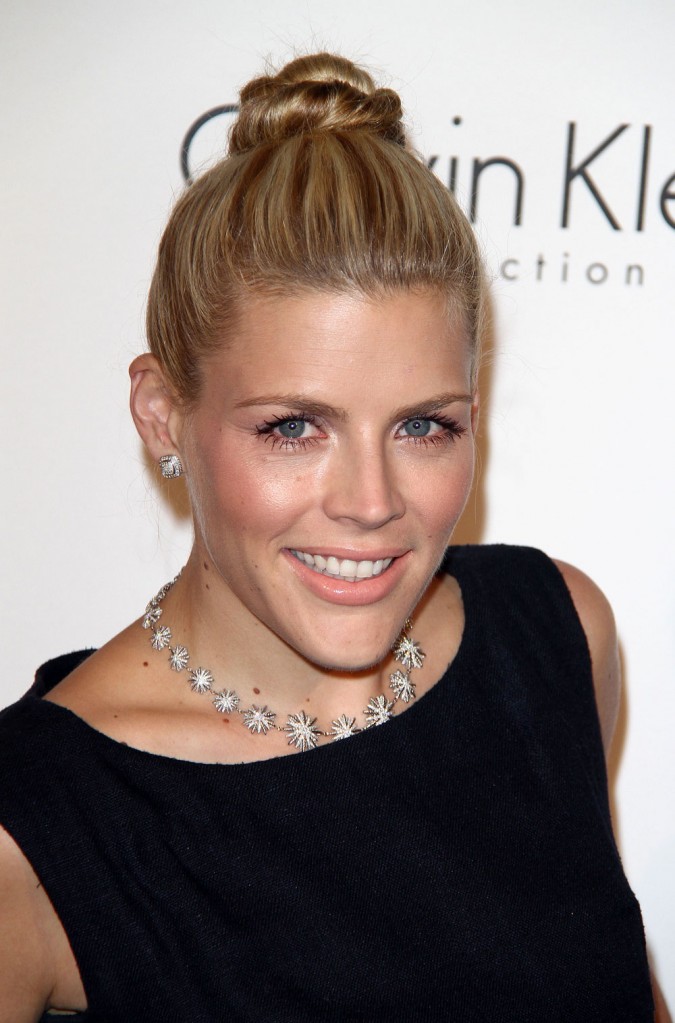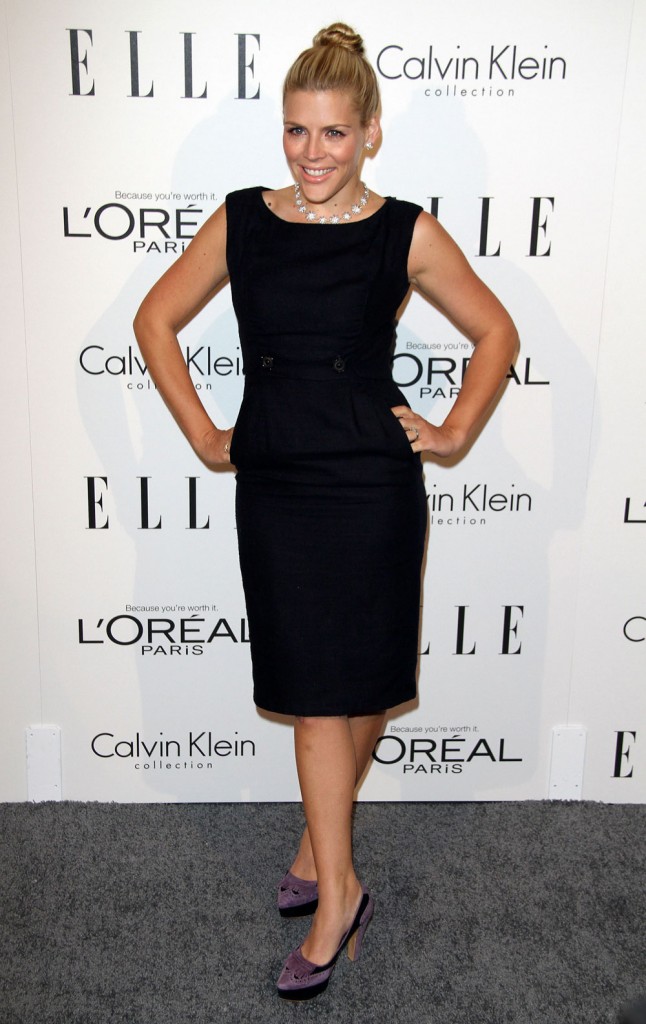 Matthew McConaughey's squeeze Camila Alves had her pose on in a navy blue polka dot retro-style dress. She used to be a model, so I guess that could explain her sourpuss face. I love the dress, hair and makeup. The shoes and purse aren't my favorite.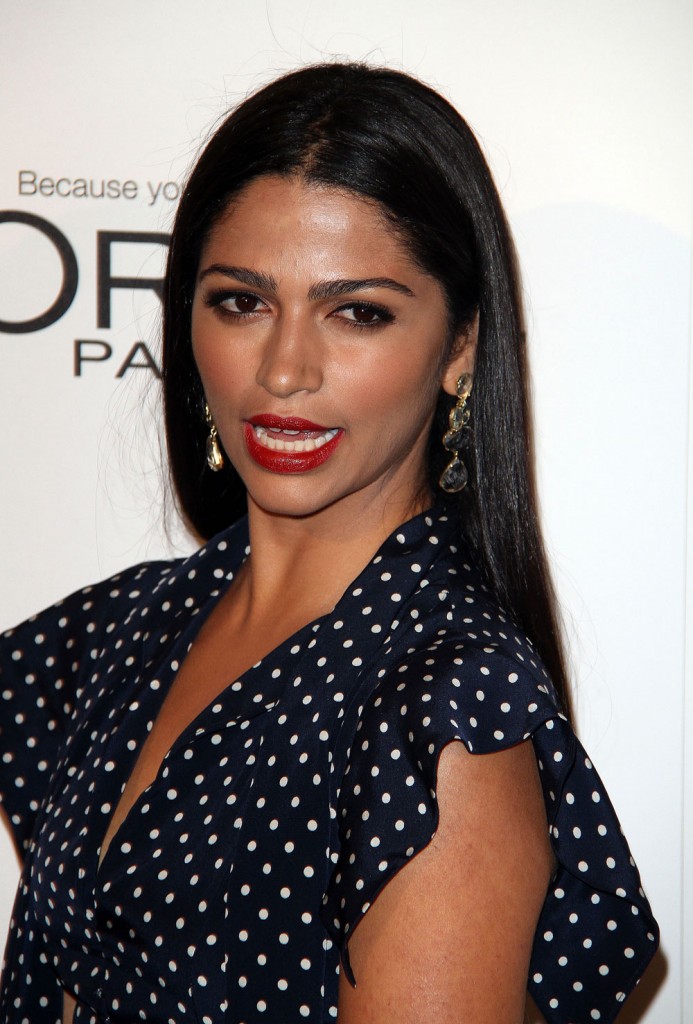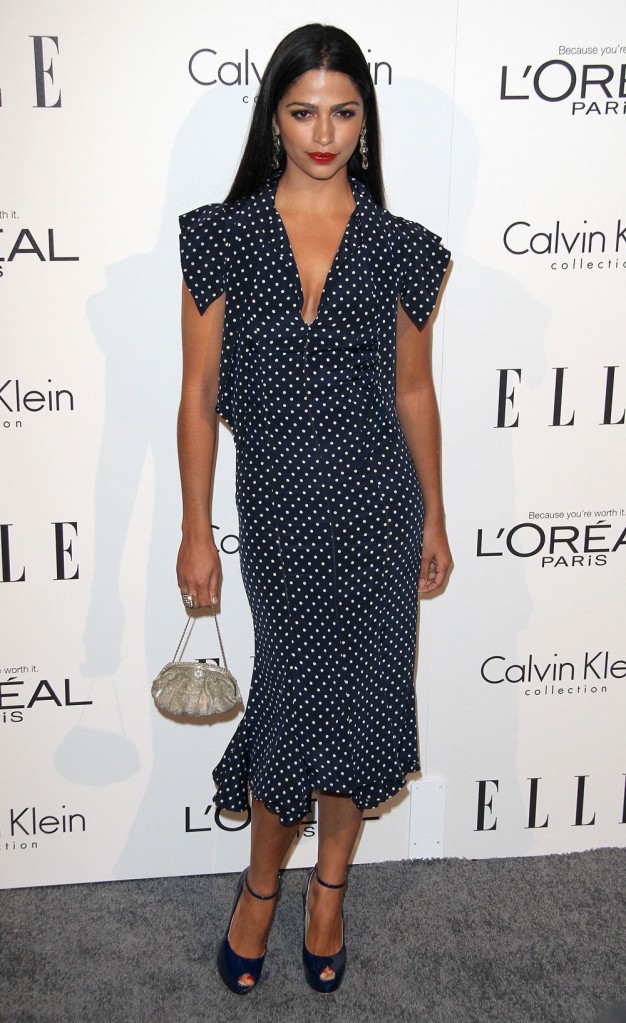 Erika Christensen of "Parenthood" looked really drab. I love her on that show, she's one of my favorite actresses. What happened to her here? I wear more makeup and do more to my hair to go to the store on a daily basis. She's a Scientologist I'm sorry to say, but she was raised in it. Also, here's her date: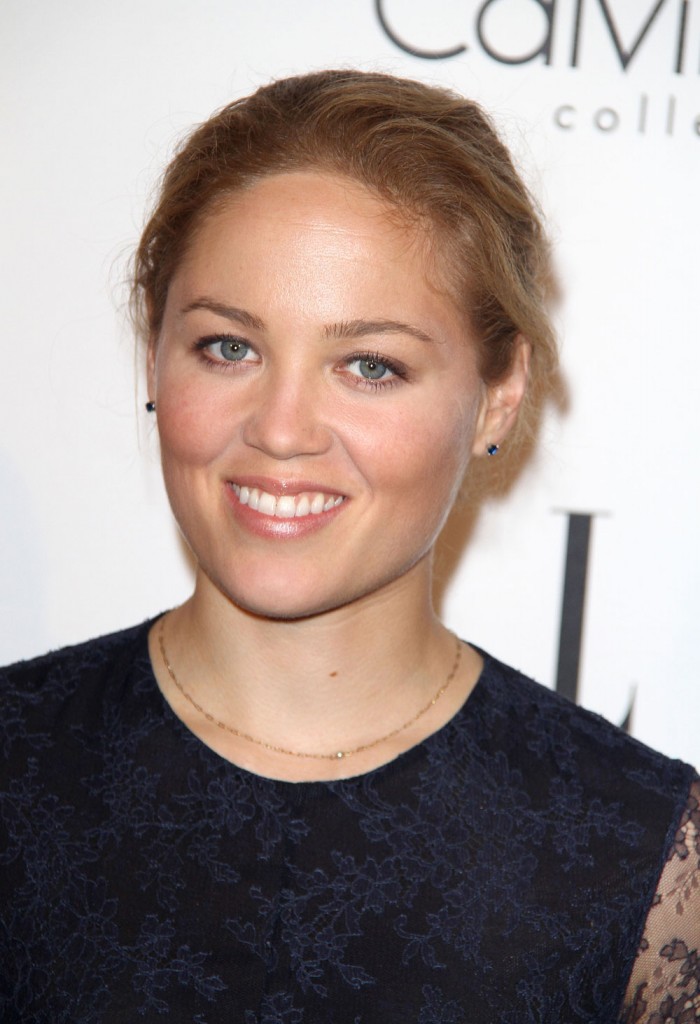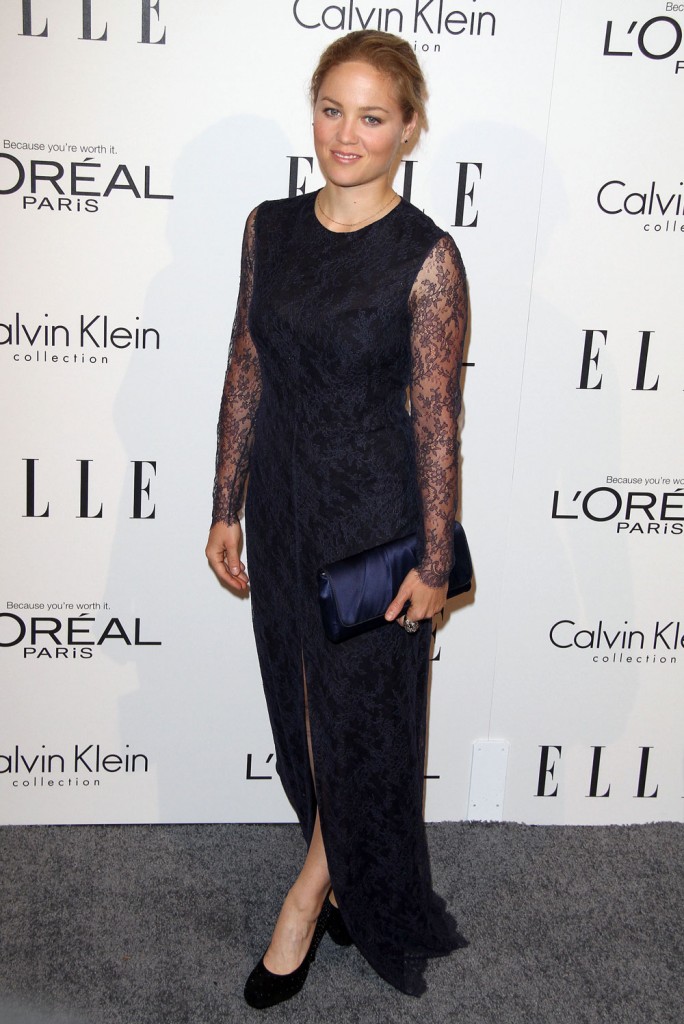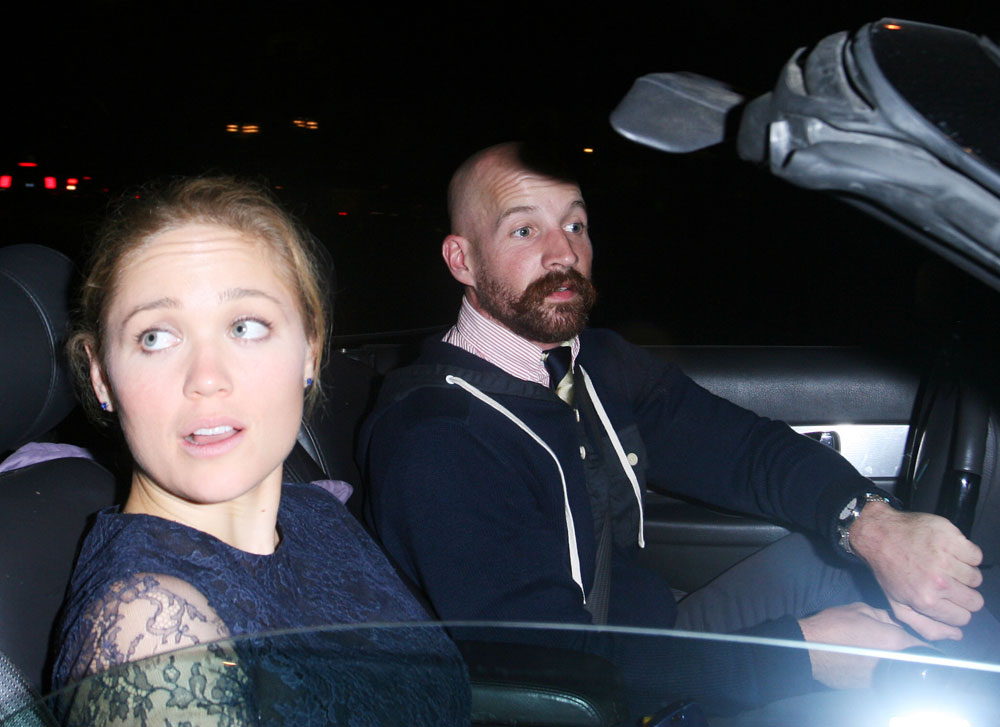 In contrast, Gillian Jacobs from another one of my shows, "Community," was way overdone. The bottom half of that dress would be cute with a nice solid color panel at the top, but the contrasting patterns and colors are just ridiculous. Paired with that makeup and poofy hair and she looks unhinged.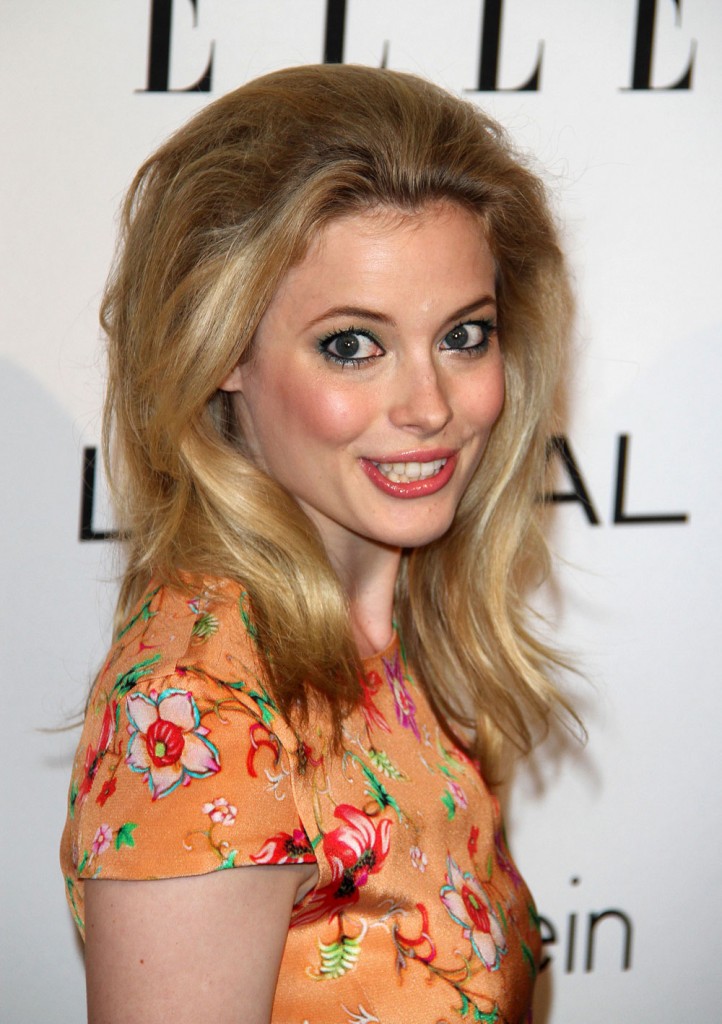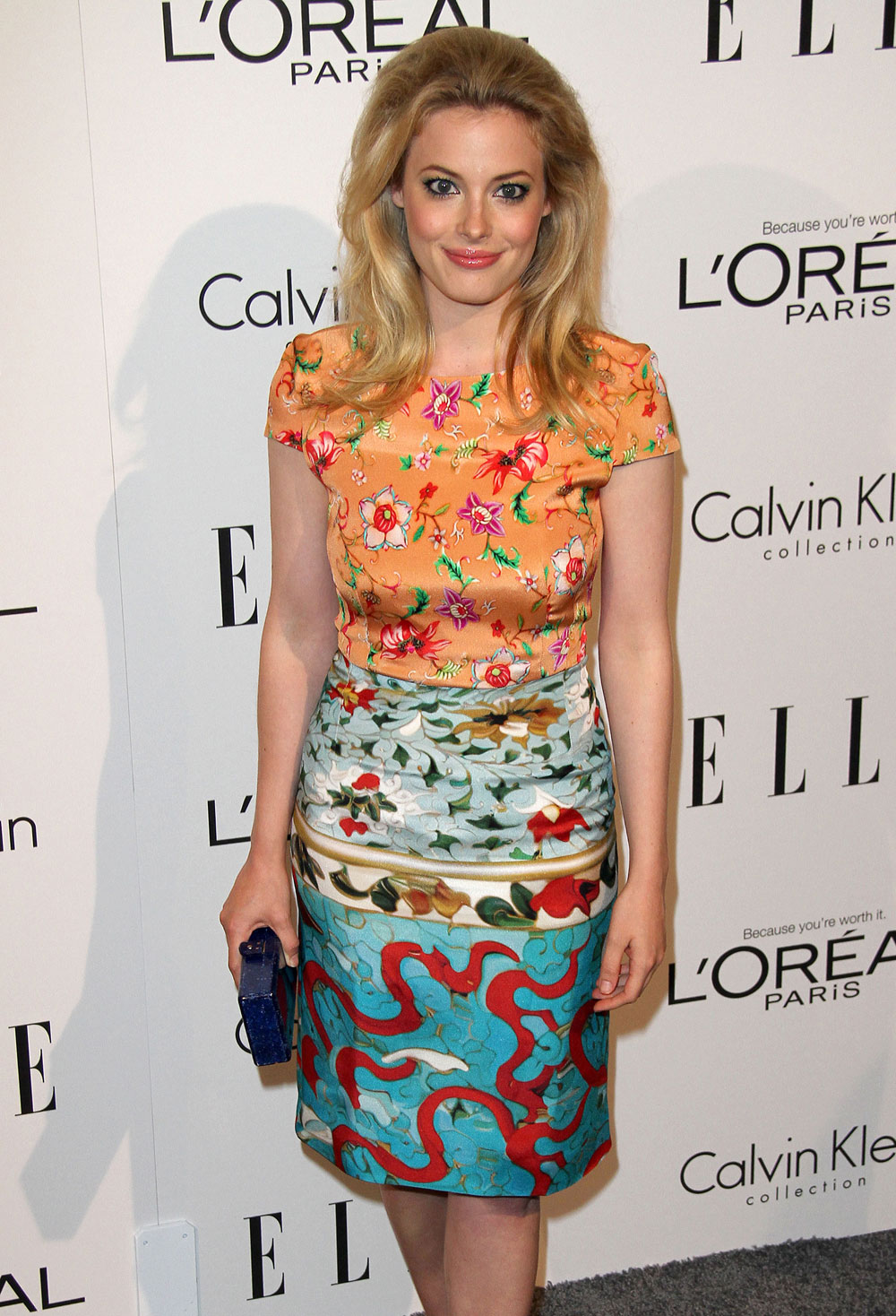 Amber Heard, Johnny Depp's costar in the upcoming Rum Diaries, was a study in color. I'm perplexed at how an otherwise gorgeous girl can pair a form-fitting pepto pink dress with matte scarlet lips, brown eyeshadow, too-yellow hair and black t-strap heels and end up looking like this. It's like all the lovely parts are there, but they don't work together.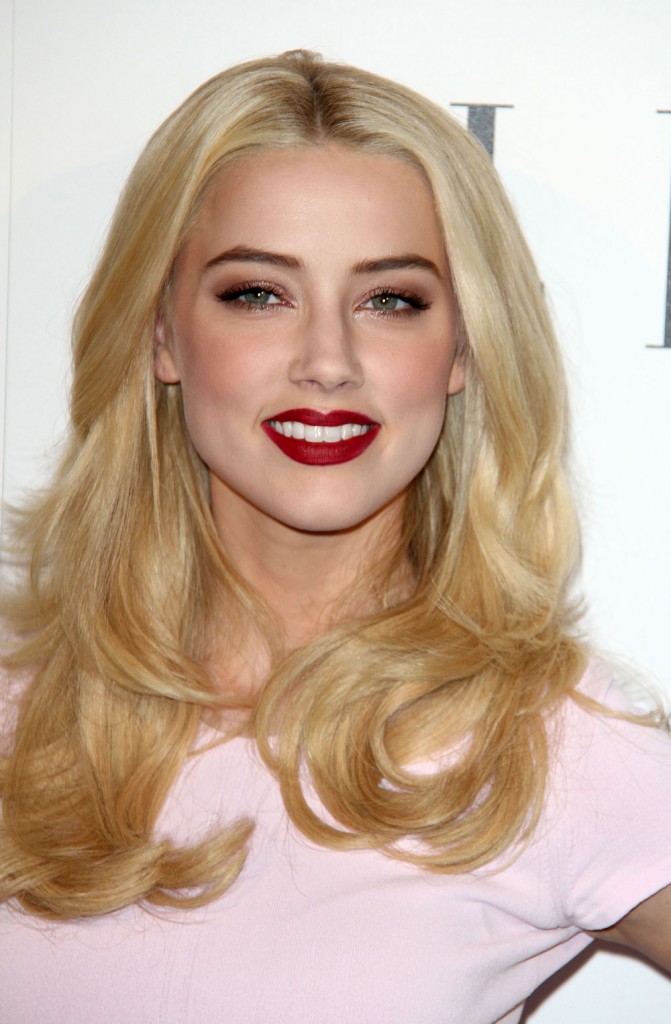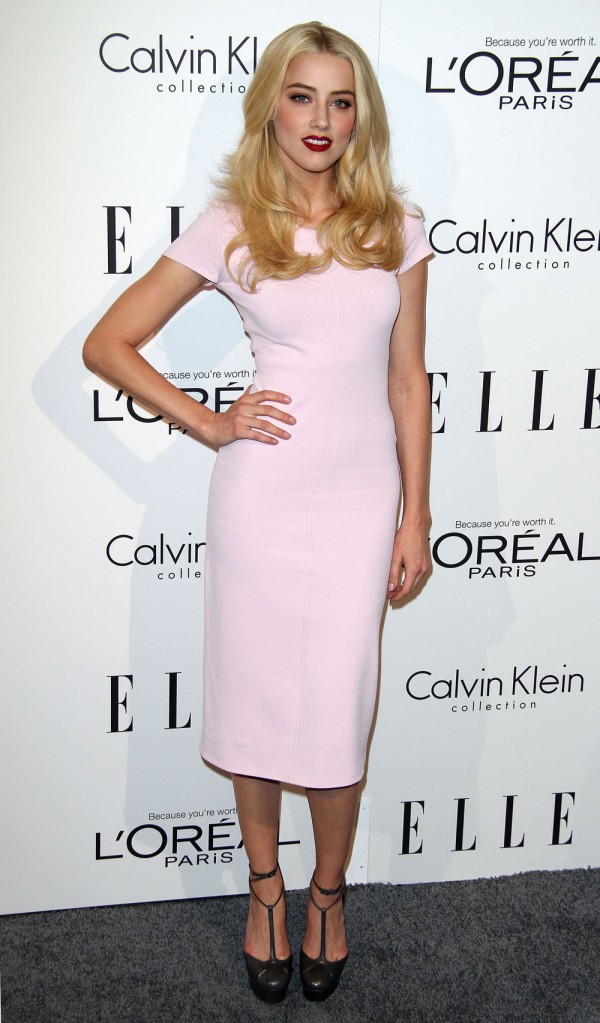 Elizabeth Olsen wore a silver tent-like Calvin Klein gown. It doesn't do much for her, but I love how genuinely happy she looks here, and her makeup is so striking.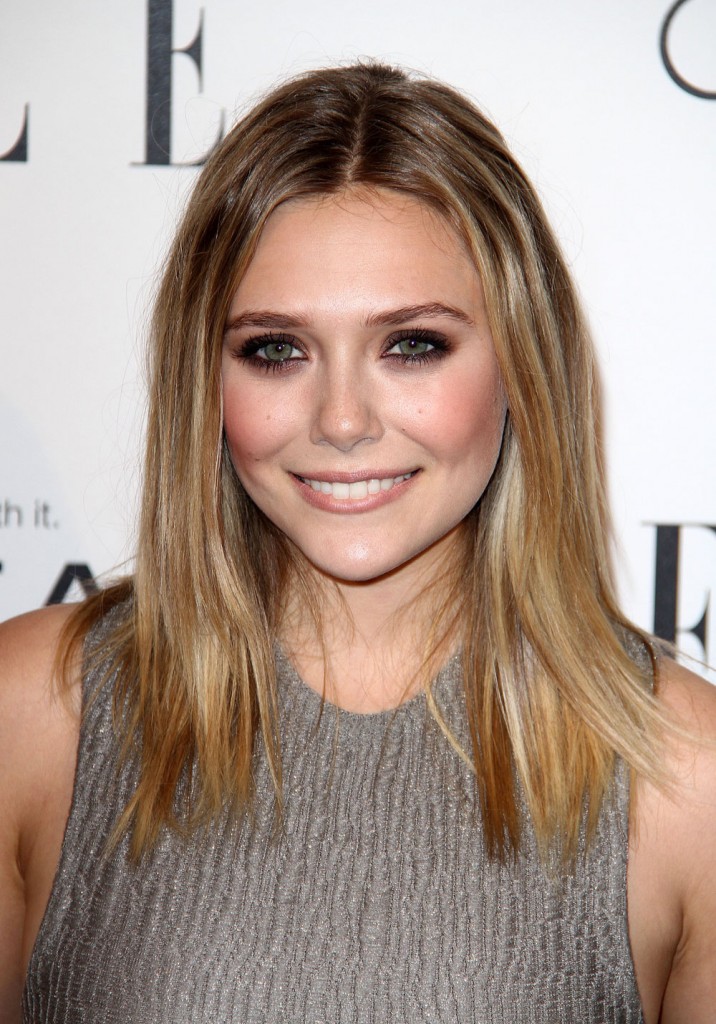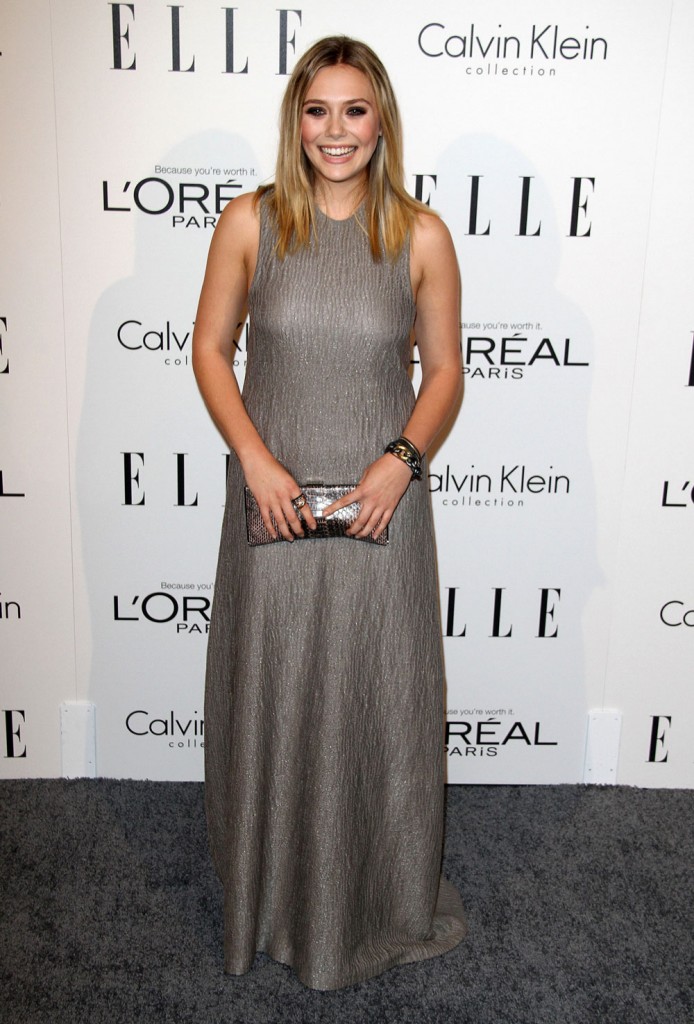 Abigail Breslin is still only 15! I can't believe it, as I had to look it up and assumed she was 17-something by now. She had on a very tasteful loose orange dot dress paired with a canary colored clutch and nude heels. She's wearing too much makeup for her age, but she looks cute here.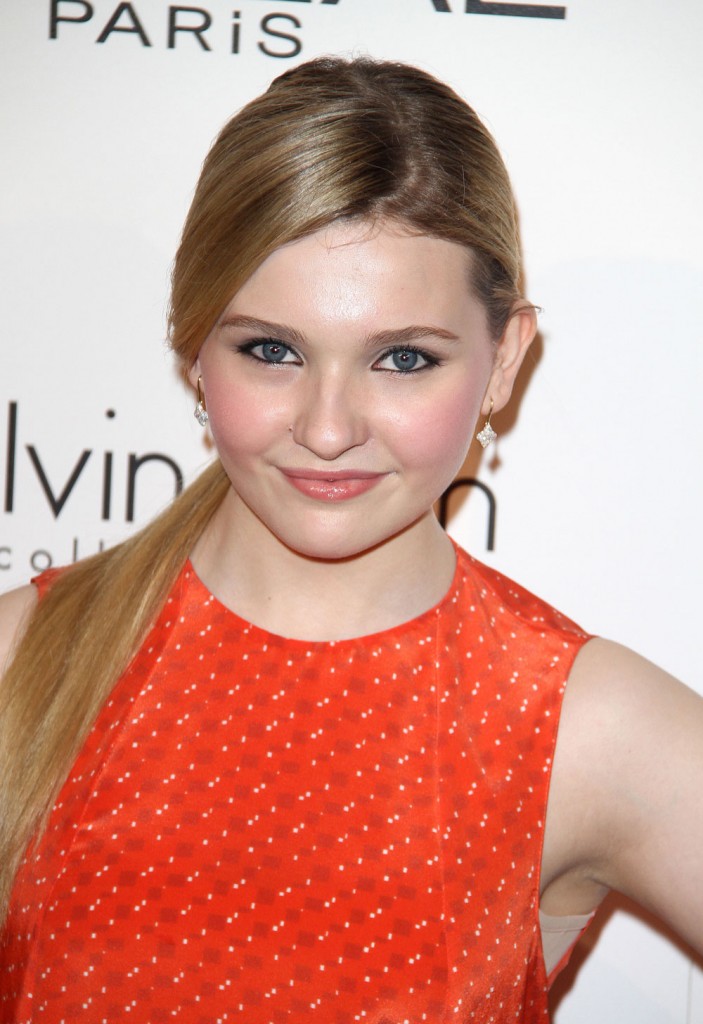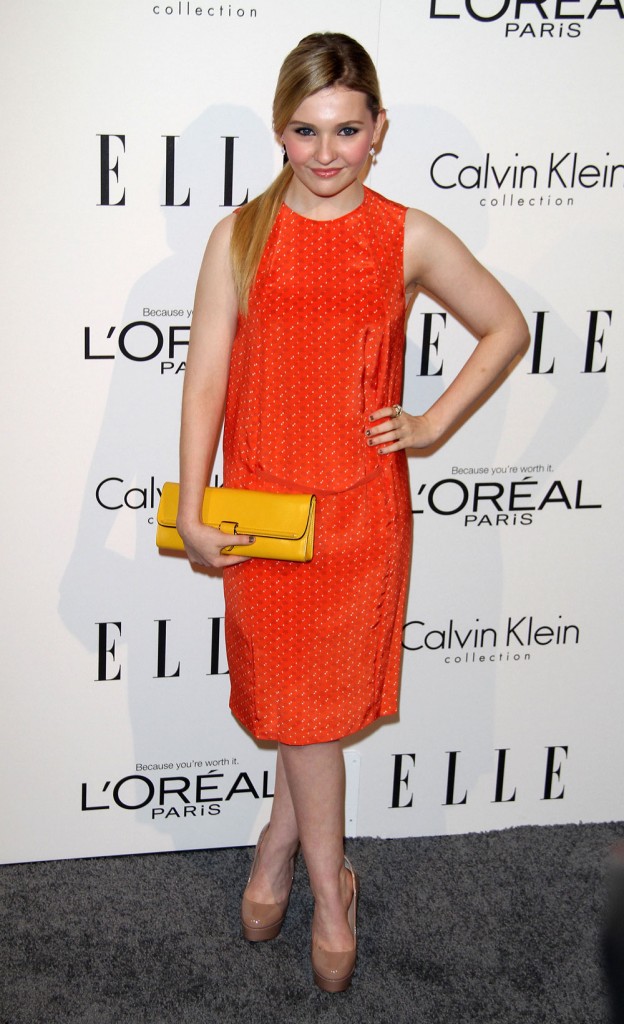 Naomi Watts in a nude-colored v-neck gown. The color washes her out, but she looks so hot. I love her hair and makeup, except her mascara is really clumpy. That's happened to me when I let a makeup counter person do my mascara. I expect Naomi had something similar happen with her makeup artist.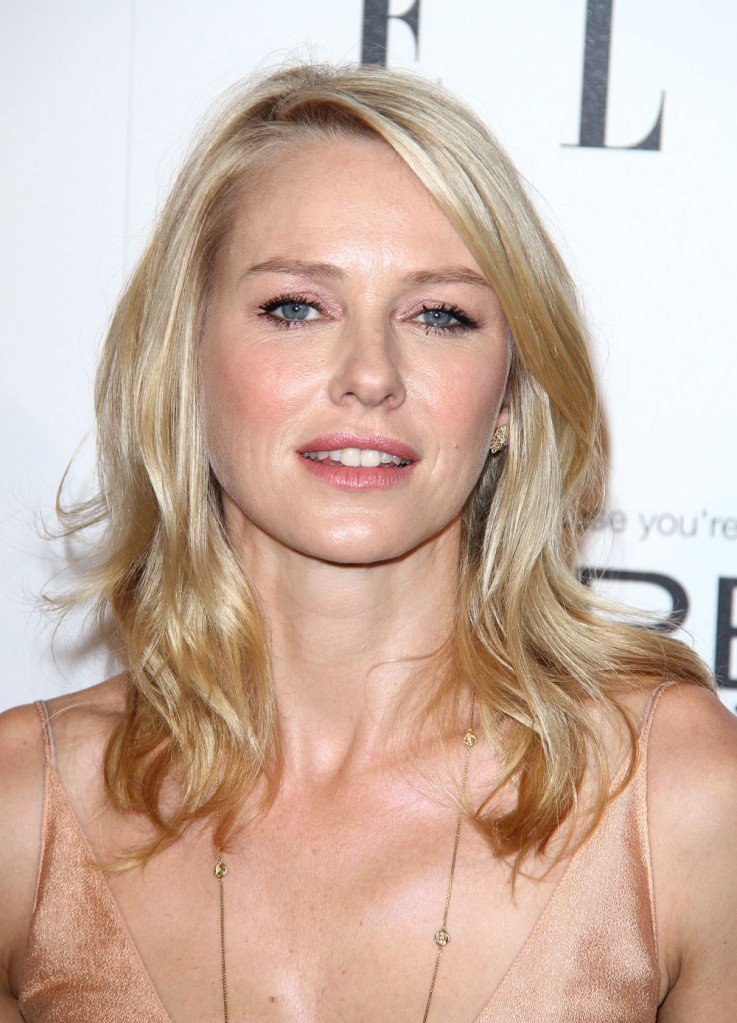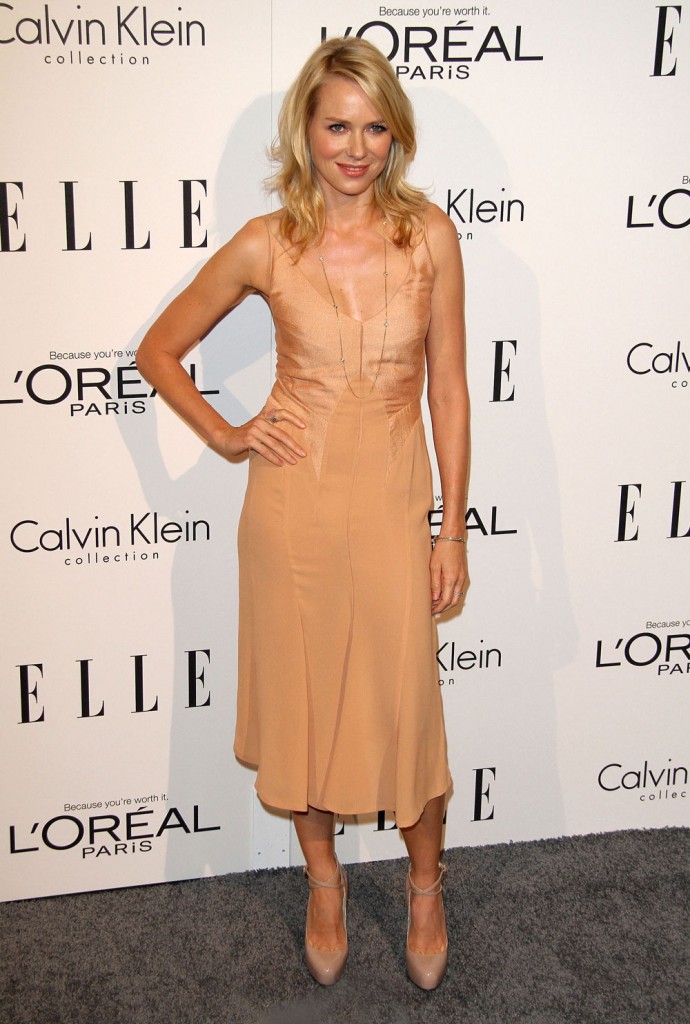 photo credit: Juan Rico/Fame Pictures