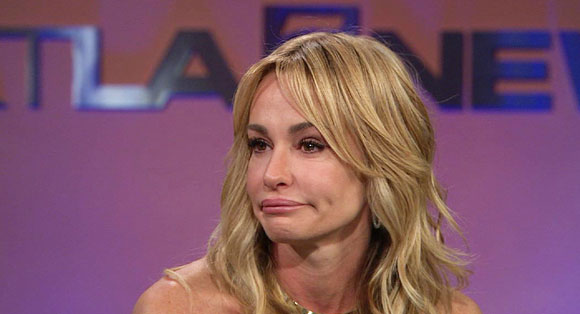 Taylor Armstrong said on a television interview (video here) that if it wasn't for the "Real Housewives of Beverly Hills" her husband might have killed her. Taylor's husband Russell committed suicide in mid August, dying deep in debt after multiple shady business dealings. In an interview on KTLA, Taylor claimed that the show had nothing to do with her husband's suicide and that it would have ended up the same or he would have killed her if the cameras weren't around.
'Real Housewives of Beverly Hills' star Taylor Armstrong is opening up about her estranged husband's suicide and defending her decision to do the show.

Armstrong tells KTLA that she was in "an abusive relationship for six years," and the presence –or absence — of cameras would not have altered that "reality."

She also calls the show her "saving grace" and says she and her 5-year-old daughter, Kennedy, would likely have fallen victim to domestic violence, had it not been for the program.

"If the cameras were not in my life, there's a good chance I wouldn't be sitting here today because a lot of domestic violence situations end in murder-suicide versus just suicide."

Armstrong says she spent five weeks in her house after her estranged husband, Russell Armstrong, 47, committed suicide. The troubled investment banker and venture capitalist was found hanging in a bedroom at a home on Mulholland Drive.

Many questioned whether being on the show contributed to his death.

Taylor Armstrong filed for divorce in July, claiming Russell physically abused her.

She says she has a titanium implant holding her right eye up as a result of the alleged violence.

"That's a pretty significant situation," she said.

Armstrong says the show gave her the platform to help other women in similar situations.

"I'm thankful to be here, especially for my daughter," she said. "Imagine if she had two less parents instead of one. It's been hard enough for her and I… I feel thankful at this point."
[From KTLA]
So her dead husband didn't kill her and committed suicide when he was alone, but he could have killed her if he had the chance, and none of this has anything to do with the pressure Russell felt from appearing on RHOBH. Taylor was horribly abused by Russell and it may be the case that he could have mudered her at some point. However he didn't, and he has three children he's left behind. When speaking of her ex's awful legacy, I think Taylor should stick to the very terrible facts and not call him a potential killer, especially when his daughter was there in the studio with her. I hope little Kennedy, five, didn't hear her mom say any of that. At least the newscasters questioned her about it and didn't seem to buy her story.
Taylor has moved on after her estranged husband's death. She's been spotted out with Most Eligible Dallas castmember Matt Nordgren. She denied dating Nordgren in her KTLA interview, calling him "a good friend of mine."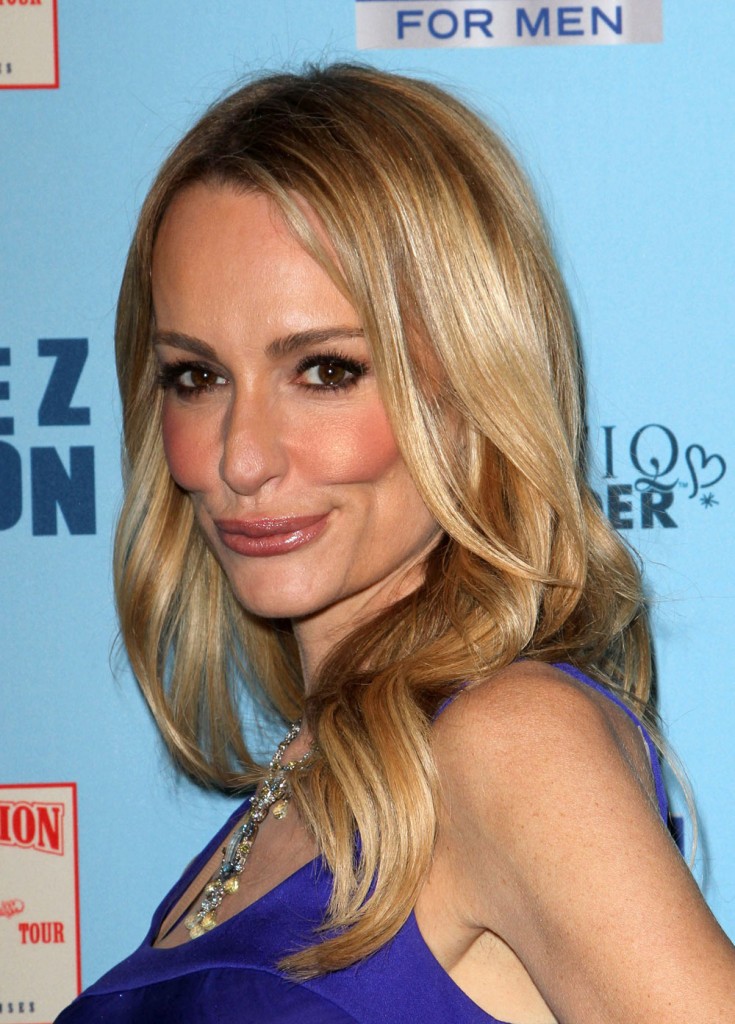 Story lead via ONTD