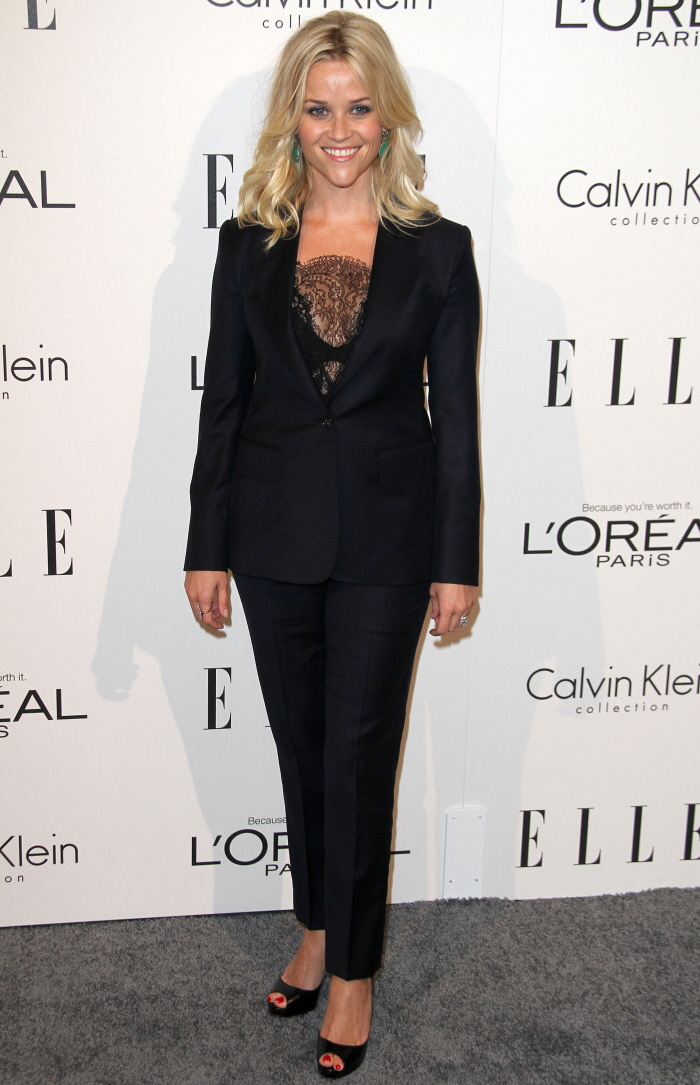 As I just said in my previous post, Jennifer Aniston was the big celebrity "get" for last night's Elle Magazine event. But! There were several other A-listers and B-listers there too, and it seems like a really great event which got an amazing turn-out. So this is one of several posts in which we're going to discuss some of the other ladies at the event. First up: Reese Witherspoon in a black (or navy?) suit, which designer ID I can't find. The suit looks ill-fitting, and the lace camisole (with exposed bra?) looks… odd.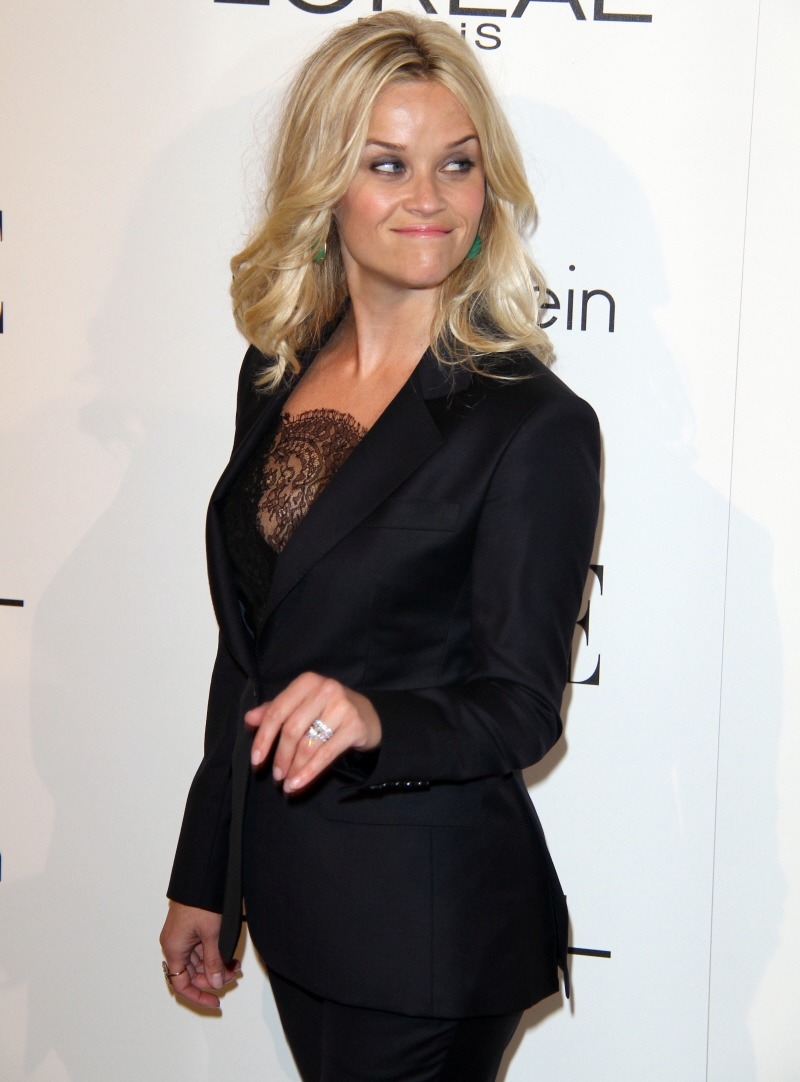 Here's Nicole Richie in a lovely brown dress with some kind of blue pattern or appliqué. The dress is gorgeous, and I wonderful choice for Nicole. I'm still not crazy about the hair, though.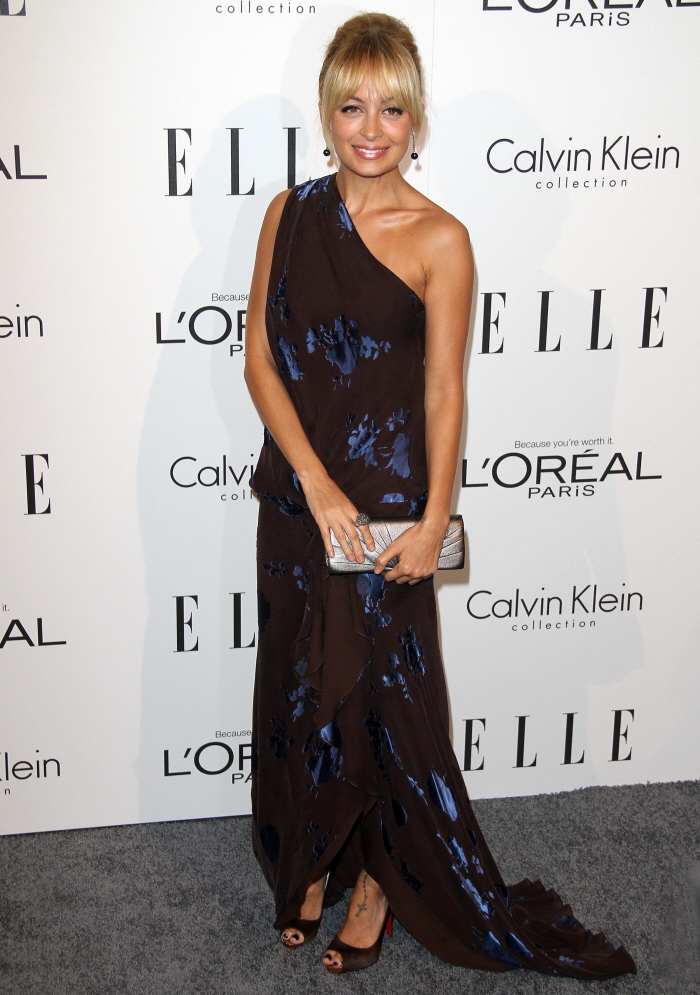 Chloe Moretz in Calvin Klein. She's like 5 years old (real age: 14). She's still growing, but for now, she's much too small and petite for this dress.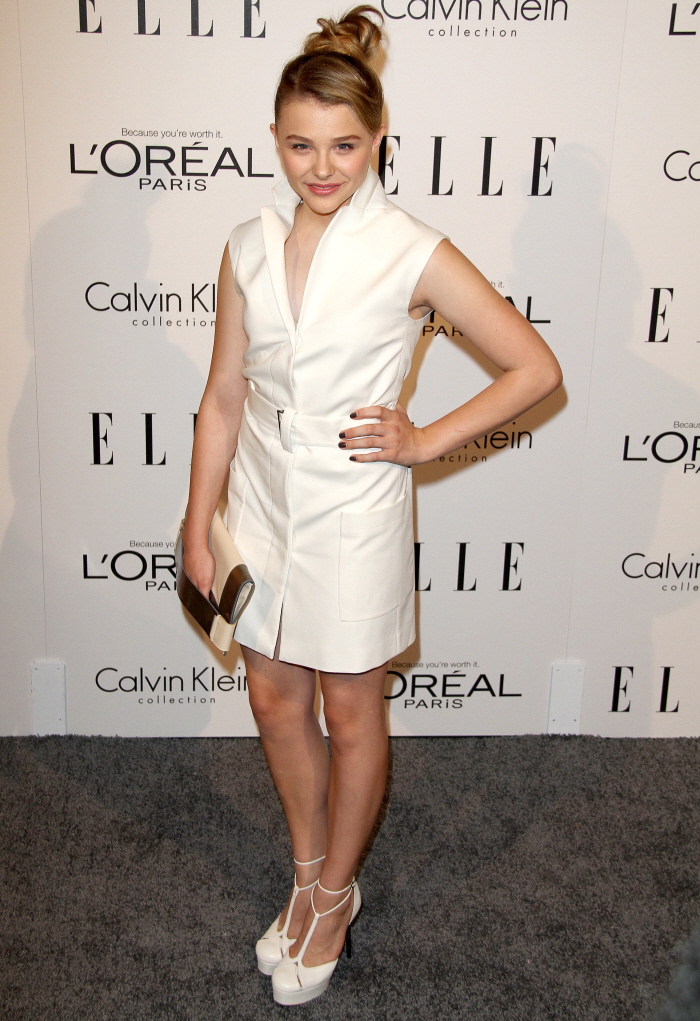 Here's Freida Pinto, also in Calvin Klein. HATE the dress. It looks oversized and unflattering on such a beautiful girl (who has a great figure, but you wouldn't know it).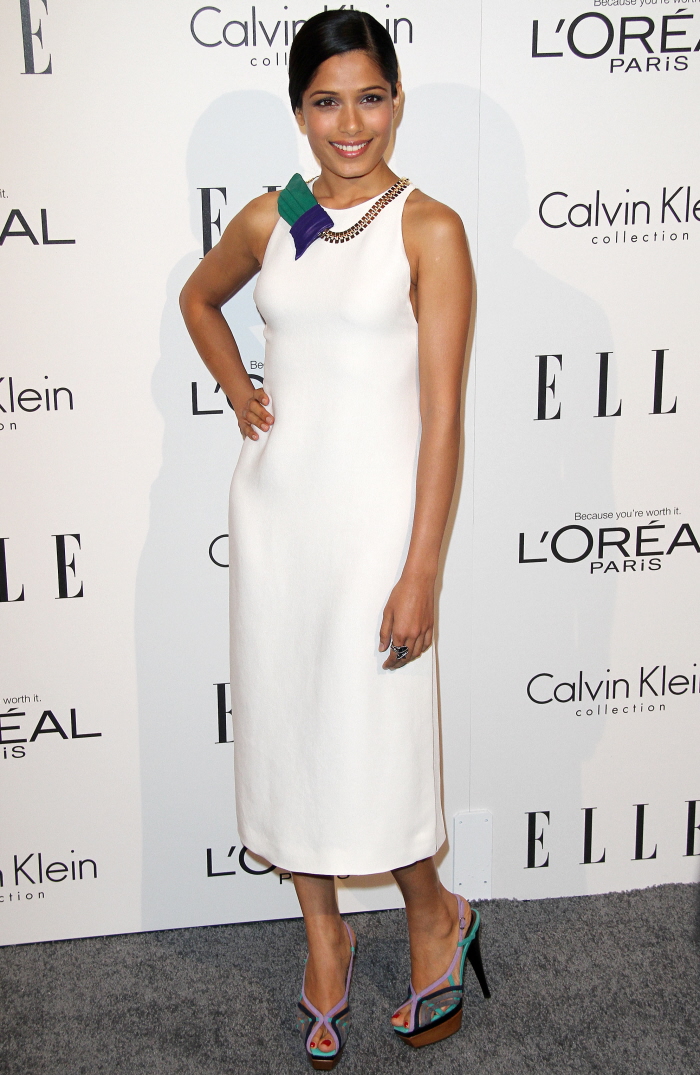 Viola David in a gray sheath. The dress is pretty enough, but I'm still hoping that Viola changes up her hair. I don't know if it's a wig or her actual hair, but that mushroom-cap style is busted.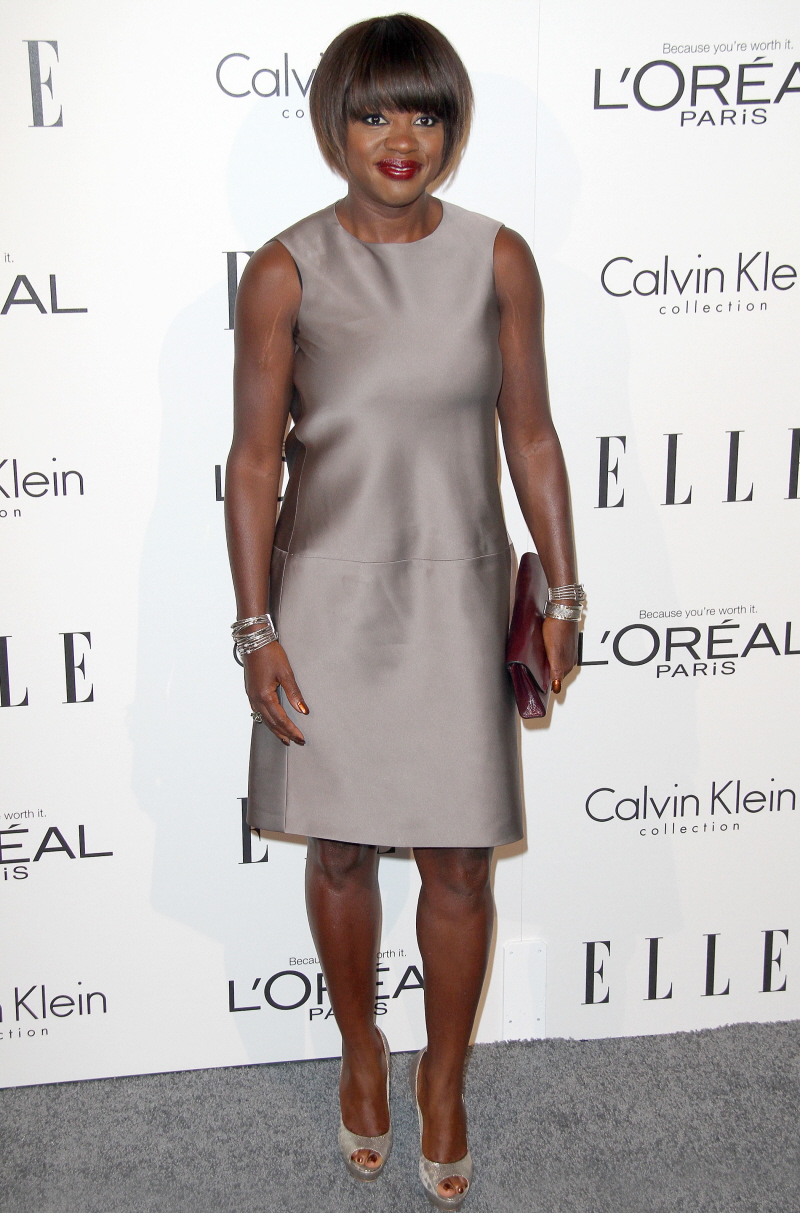 Laura Dern in black – the outfit is great, the jewelry is perfect, BUT THE HAIR. The hair is a mess.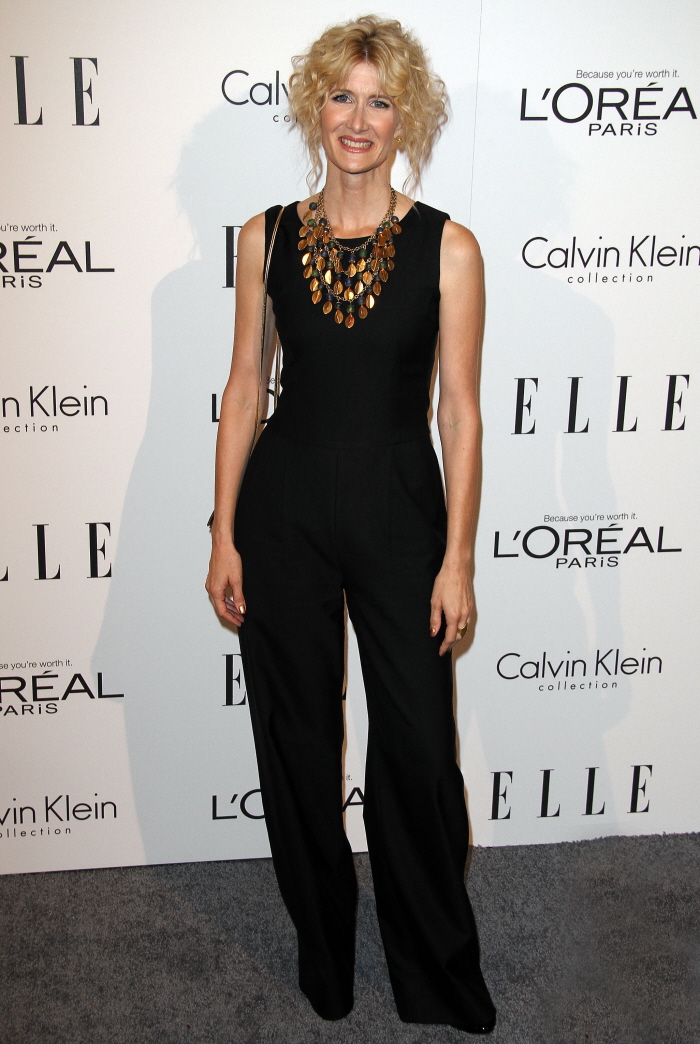 Robin Wright in black. The dress is fine, the blunt-cut hairstyle is bothering me. Robin is so beautiful, why does she do the short, cropped hairstyles?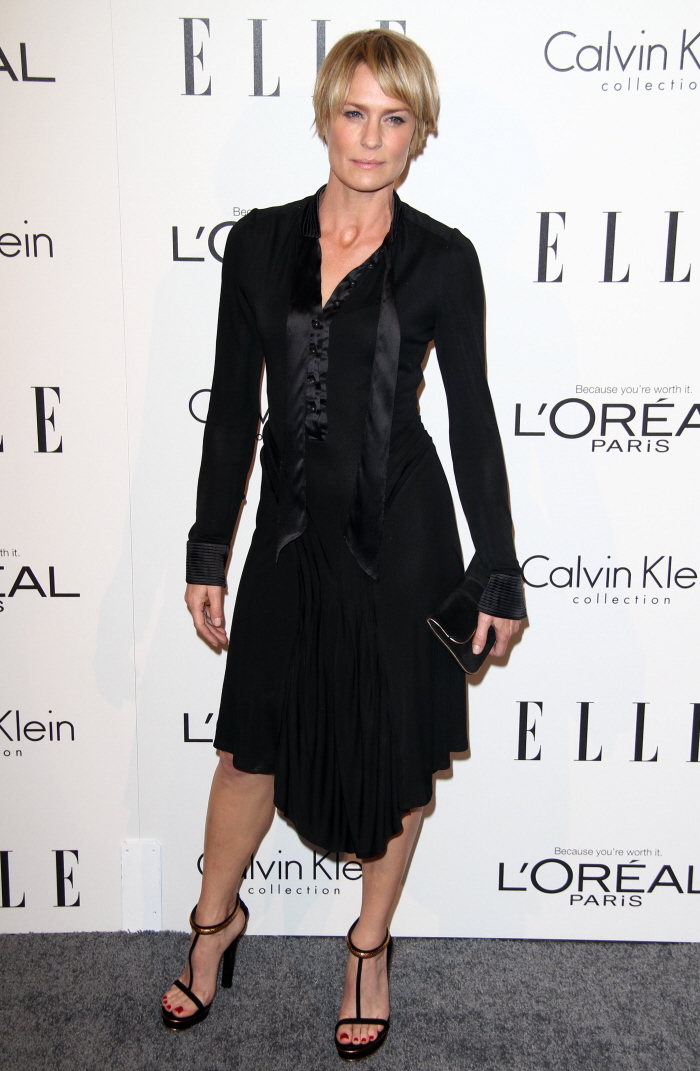 Rachel Zoe in OH DEAR GOD. She looks like hell.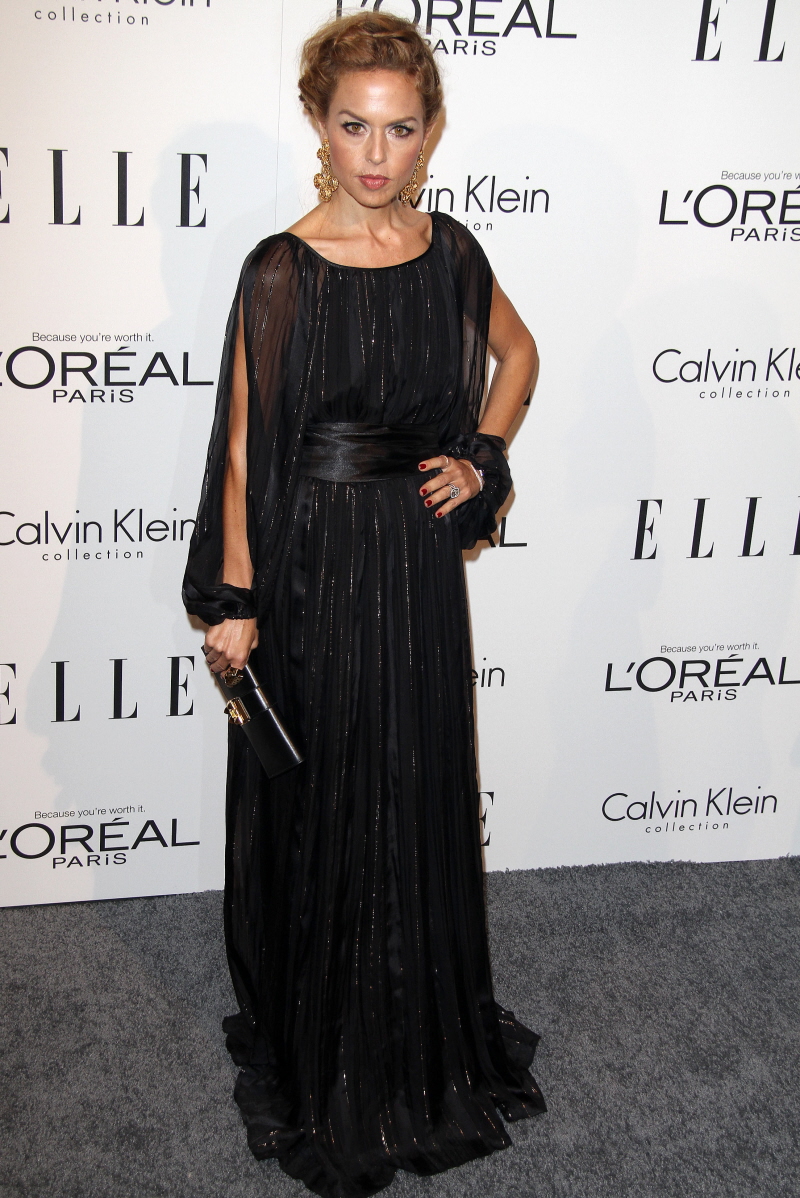 Michelle Pfeiffer in black, with an excessive belt. That face is still so amazing.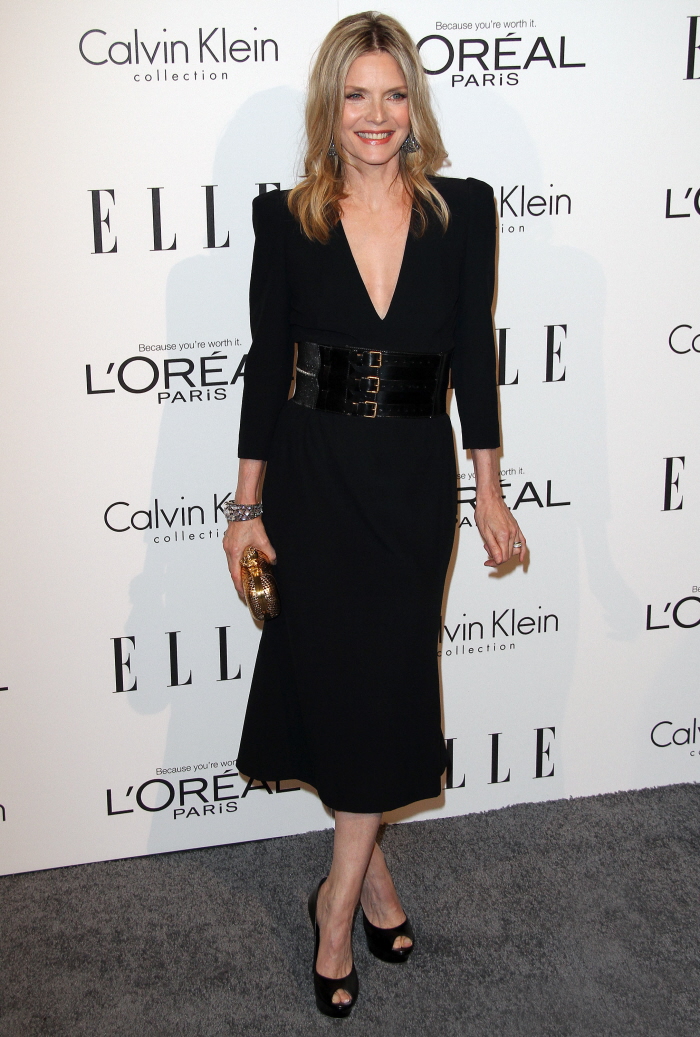 And lastly, Evan Rachel Wood in black… it looks like D&G. Sexy, and she can pull it off because she's so young.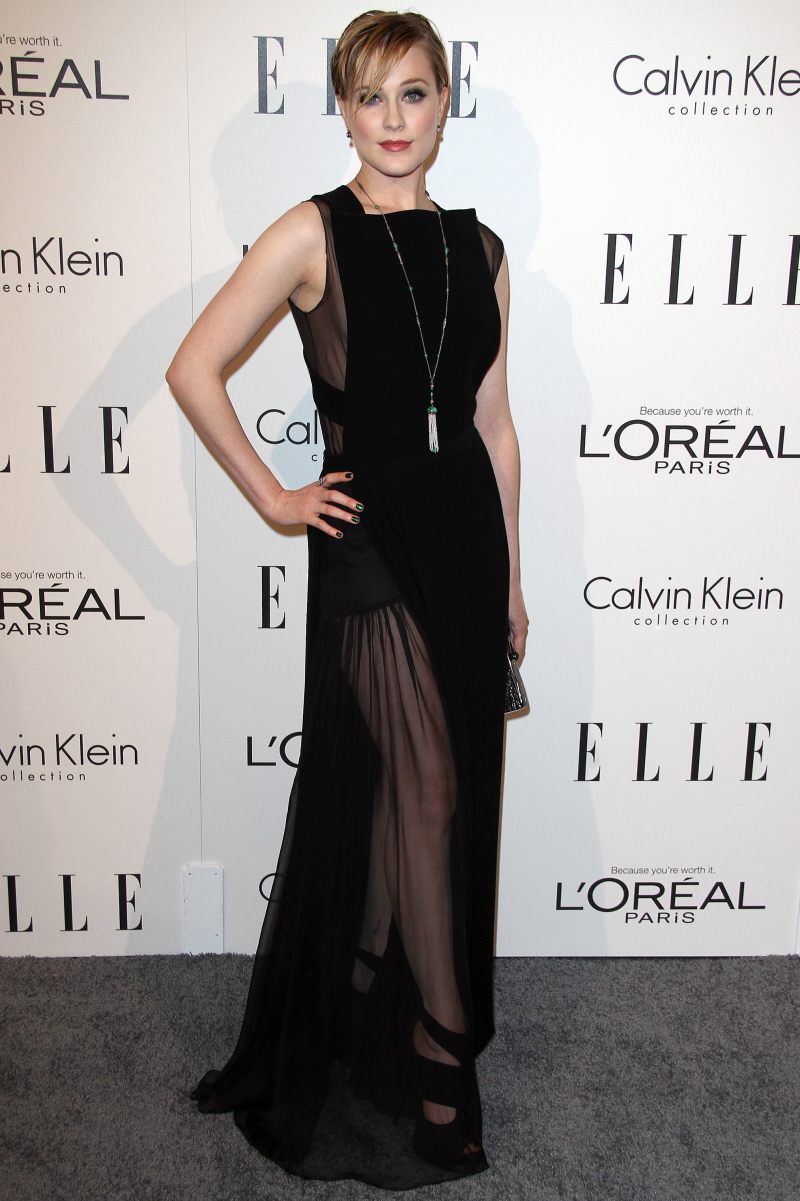 Photos courtesy of Fame.