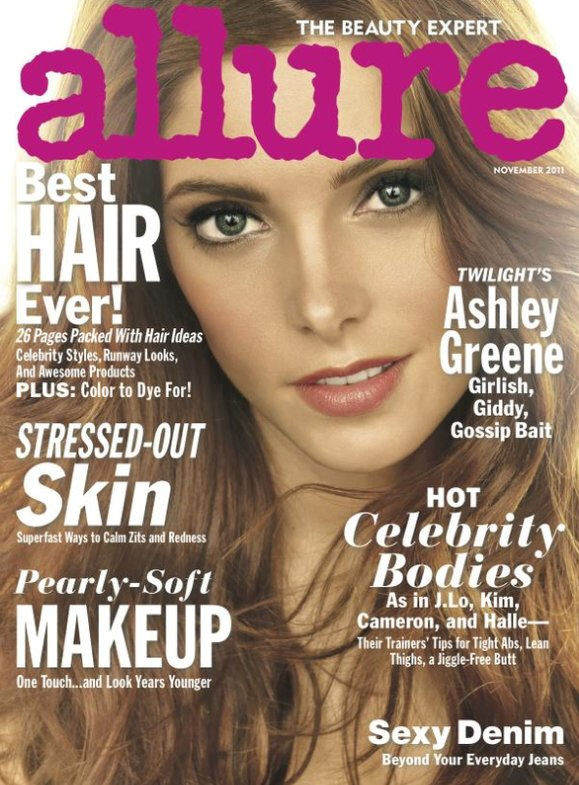 I've mentioned this before, but I'll say it again: I don't get the Ashley Greene thing. I get that she's like the female version of Kellan Lutz, as in she's a supporting player in a massive franchise, and she (and Kellan) think that they're the ones who MAKE Twilight happen. I don't get why anyone pays attention to her. I don't get why dudes think she's hot. I don't get why she's running around, trying to make it "happen" with dudes like Joe Jonas and Gerard Butler and Jared Followill. What's the appeal? Anyway, it looks like I'm going to have to start paying attention, because this chick is a g-ddamn idiot and the crap that comes out of her mouth is absolutely ridiculous. Like, she really is the female Kellan Lutz. She's the cover girl for the November issue of Allure, and the interview is so… WRONG.
Ashley on fame: "(Fame is) a double-edged sword. It's amazing to be known, and it's great that there is this audience that wants to know about me. But I'm like, 'I'm going to be known for coming out of the gym rather than [for] what film I have coming out.'"

On gossip and rumors: She prefers not to comment on them, telling Allure magazine's November issue that if she did, she "wouldn't have time for my day job."

On the nude photos from 2009 that no one remembers: "'One of my family members said to me, "Ashley, everyone does it. You're just famous."'

On her "feud" with Demi Lovato (Demi was with Joe Jonas, Joe dumped Demi and began dating Ashley immediately): "I'm really happy that she's doing well… She and I never had a problem with each other, but, you know, it doesn't go away. Jen Aniston still gets asked about Angelina Jolie."

On the kinds of men she likes: "I go through stages," says Greene, who has been linked to Twilight's Jackson Rathbone and Kings of Leon's Jared Followill in the time since breaking things off with Jonas. "Randomly, I'll be attracted to a crazy rocker with tattoos. And I find that I'm extremely attracted to ambition and wit. If it was appropriate to date Michael Sheen, I would, but he and his girlfriend [Rachel McAdams] are so cute. And maybe this is 'You want what you can't have' — Neil Patrick Harris. And, oh, Cooper Anderson….[I mean] Anderson Cooper. I'd be all over that."

On her rumored fling with Gerard Butler: "'He's extremely attractive, but I think he's a little too old for me. Don't print that I called Gerard Butler old, I feel bad."

On Robert Pattinson: "Rob. Oh, Rob. He's very endearing, but you've seen his interviews. He's like, 'Ah, I don't know…. Oh, God,'" Greene bumbles in imitation. Despite poking a little fun at him, she credits Pattinson (she calls him a "phenomenal actor") and the rest of the actors for helping her cope with sudden fame. "All of us essentially were unknown. So everyone kind of went through this crazy whirlwind [together],'" Greene says. "It was really nice to be able to confide in people who were going through the exact same thing."

On her friendship with Seth McFarlane: "Seth and I are friends, and he texts me: 'I didn't know that not only were we dating, but we have since been confirmed to not be dating,'" Greene says. "I can assure you that we're not."
Ashley Greene = Angelina Jolie, Demi Lovato = Jennifer Aniston, and Joe Jonas = Brad Pitt?!?!?!?!?!!?!
Are you joking, bitch? How easily she cast herself as Angelina Jolie, right? Over a JONAS BROTHER. I really hope Angelina Jolie takes a moment from kicking ass and taking names to offer a simple "Bitch, please" to this dumbass.
Beyond that headline-getter, the whole thing is pretty absurd. I love how she bitches about how famous she is for getting pap'd all the time (when she and Kellan Lutz constantly call the paps!), and how she claims that she won't address any rumors, and then goes on to START rumors about herself. Oh, and the Gerard Butler thing? Here's the previous reporting on that incident – she totally went home with him after he barely lifted a finger to get her into bed. And now she's all "He's OLD!" SMH.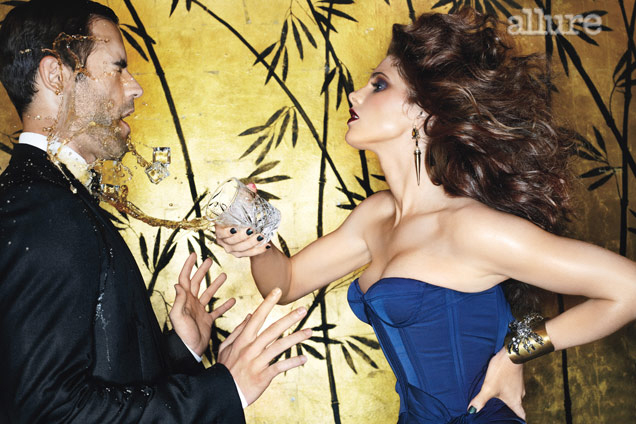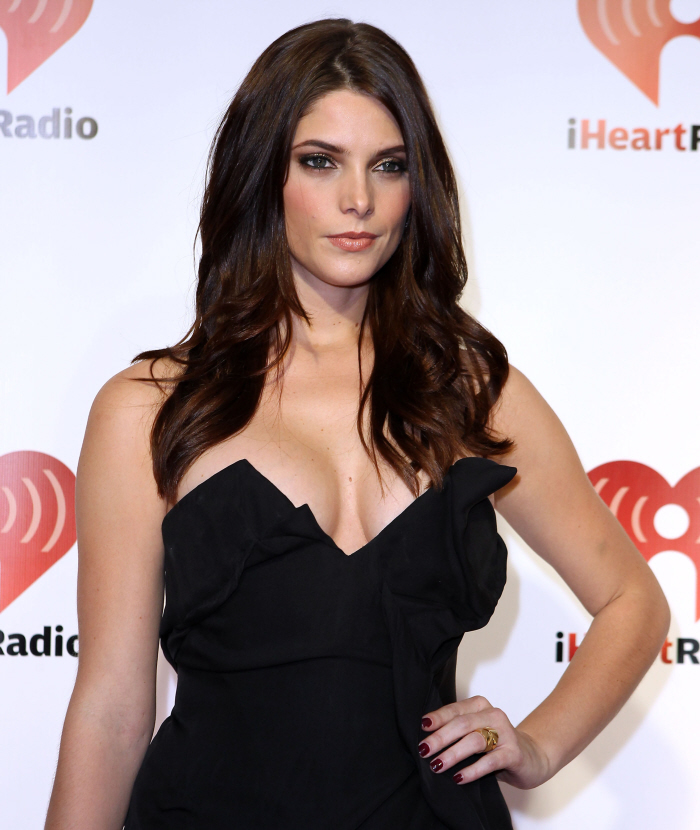 Photos courtesy of Allure. Additional pic by WENN.