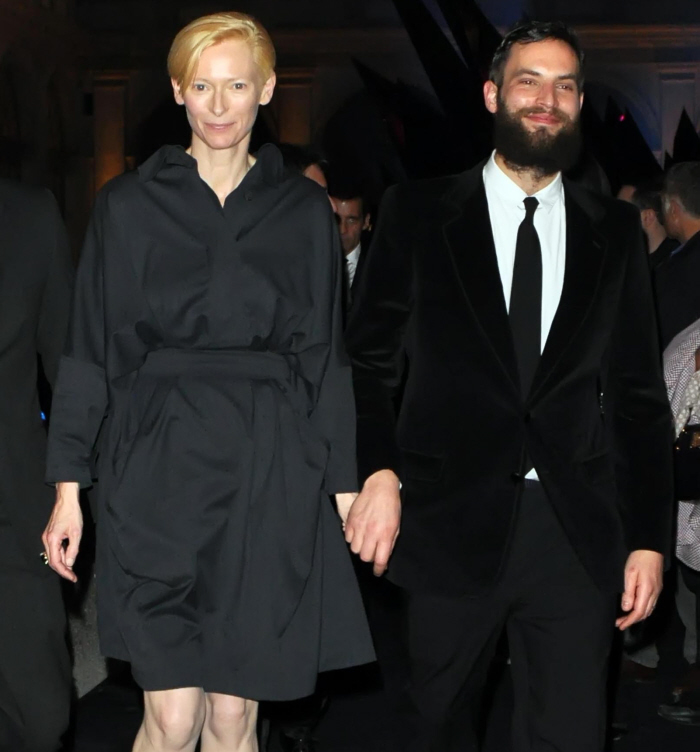 Here are some new photos of Tilda Swinton in Milan for the launch of Vertu's "Constellation". I have no idea what that is or what it means. It doesn't matter. What matters is that Tilda was there with the likes of Clive Owen, Uma Thurman, David Gandy and many more. Clive Owen and David Gandy were at the same event. GAH. WITH TILDA. That's amazing. Unfortunately for Gandy and Owen, Tilda probably wasn't interested in them. Tilda brought along her young lover, Sandro Kopp, as her date. As you may know, Tilda happily exists in a long-standing menage a trois situation with her baby-daddy John Byrne (who is about 70 years old) and with her young love, Sandro, who is about 32 (Tilda is 50). Very few women could pull this off with the kind of aplomb Tilda manages.
Tilda also has a new interview with a British paper, Metro. She's still talking about We Need To Talk About Kevin, and here are some highlights:
Playing a harrowing role: "There's nothing harrowing about it for me. It's much easier to shoot a harrowing film than to watch one."

On her Oscar: "I can't imagine it would hinder things so I'm not complaining but it's sort of…Irrelevant. It doesn't really figure in my life."

She hates the word "career": "People who have careers set out to have careers. I always find that very admirable and awe-inspiring, this idea of shooting an arrow with a thread attached way into the future and then pulling yourself up, but I never had that sense. I don't want to sound ungrateful but I am literally making it up as I go along."

She never considered herself particularly compelling: "I was always aware of being reassuringly unattractive."

'Tilda-lite' work on Burn After Reading & Narnia: "I call that tourism because it's really easy for me. It's very lightweight on the diary. I'll put on a costume and play with some friends and then I'll come home."

How she feels about acting: "I'm really not interested in it. Still not. And I've given up waiting for an epiphany of interest to strike. But I am interested in wondering about people."
[From Metro]
I get kind of tired of Tilda bitching about how she's "not interested" in acting, but to give her the benefit of the doubt, she's been doing a hell of a lot of press for Kevin, and I think she's mostly tired of that. Or maybe she really is that apathetic about acting. As for the "irrelevance" of her Oscar… that's going to hurt her chances for winning the Lead Actress Oscar this year. I'm sure she's guaranteed a nomination for Kevin, but she might only win if she plays the Hollywood game a bit more. Of course, if she played the game, we wouldn't love her so much.
I'm including some pics of Uma Thurman and David Gandy too.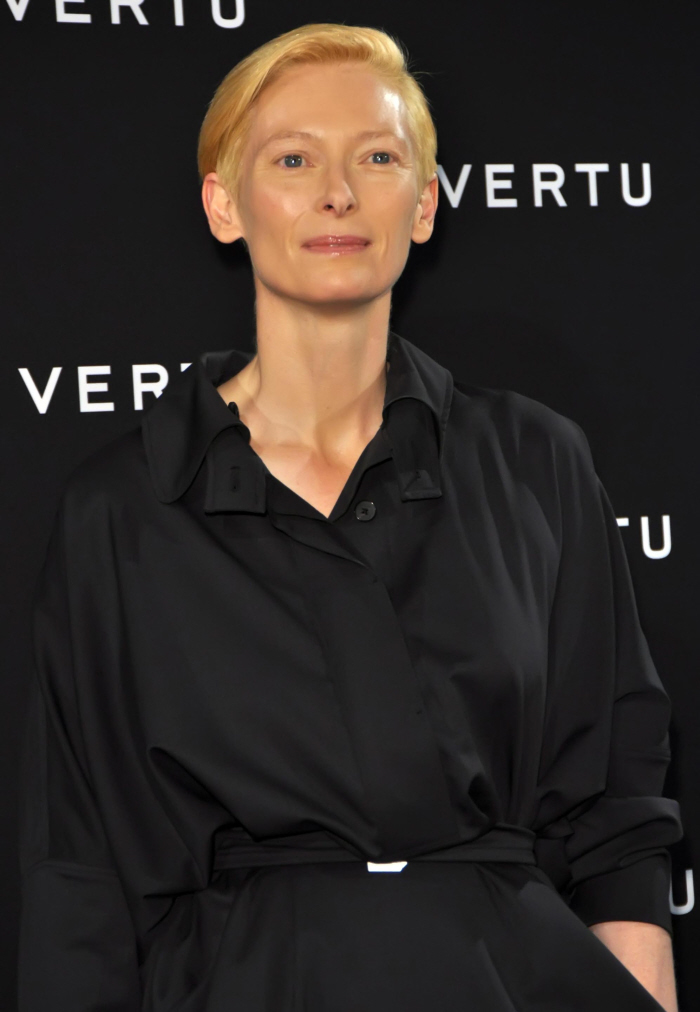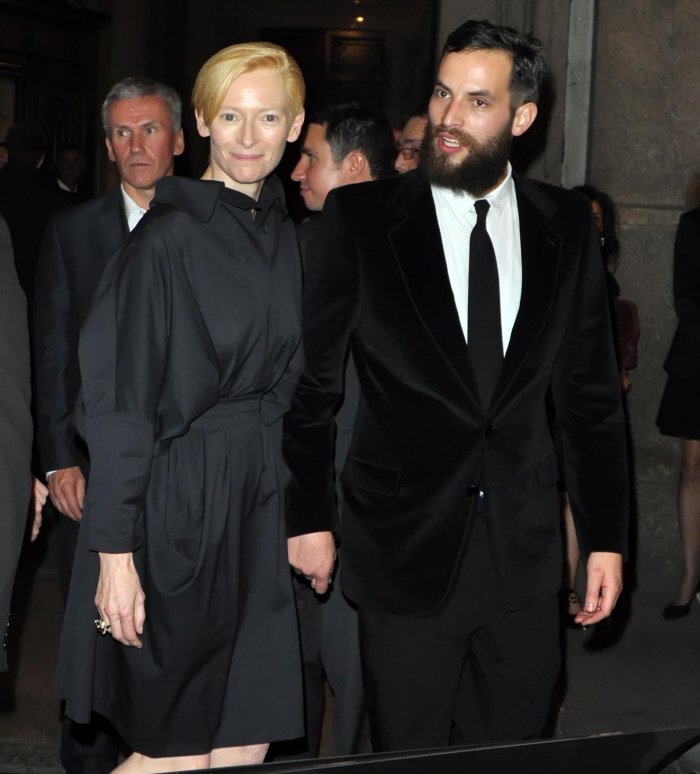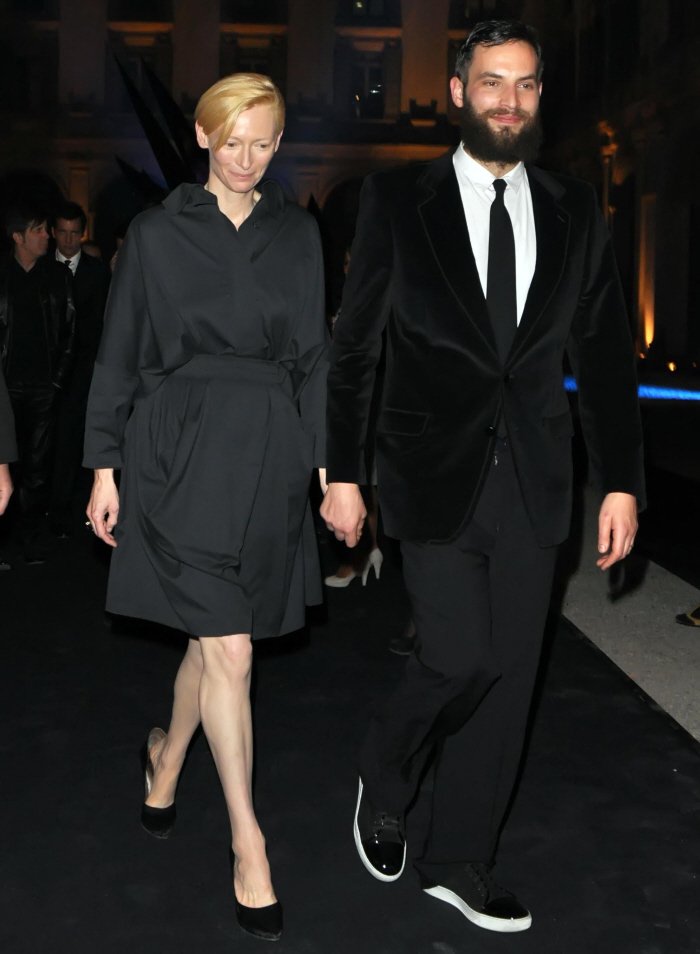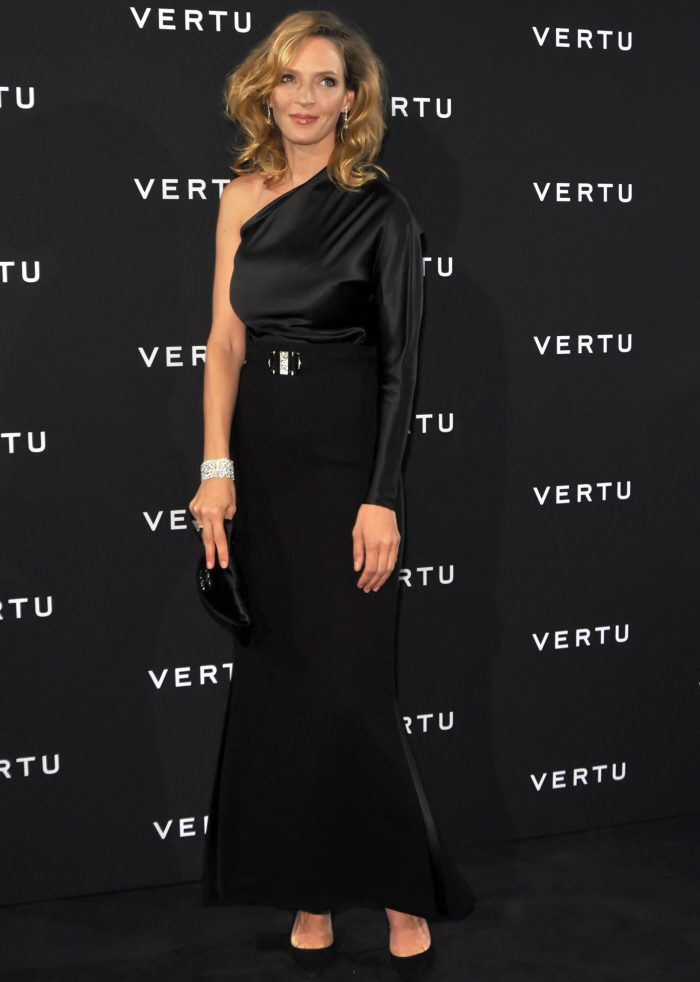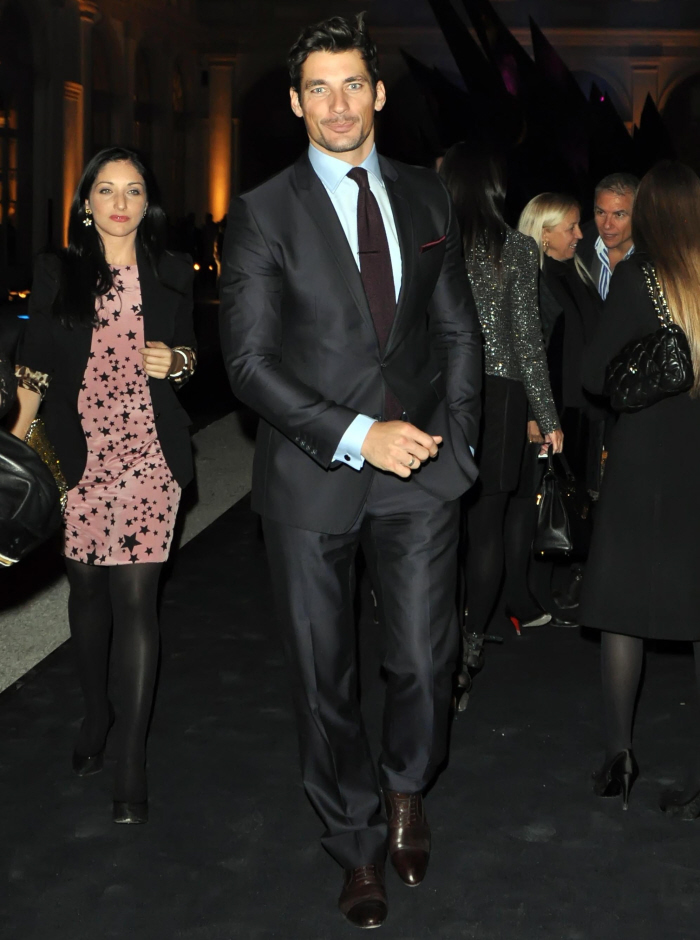 Photos courtesy of WENN.