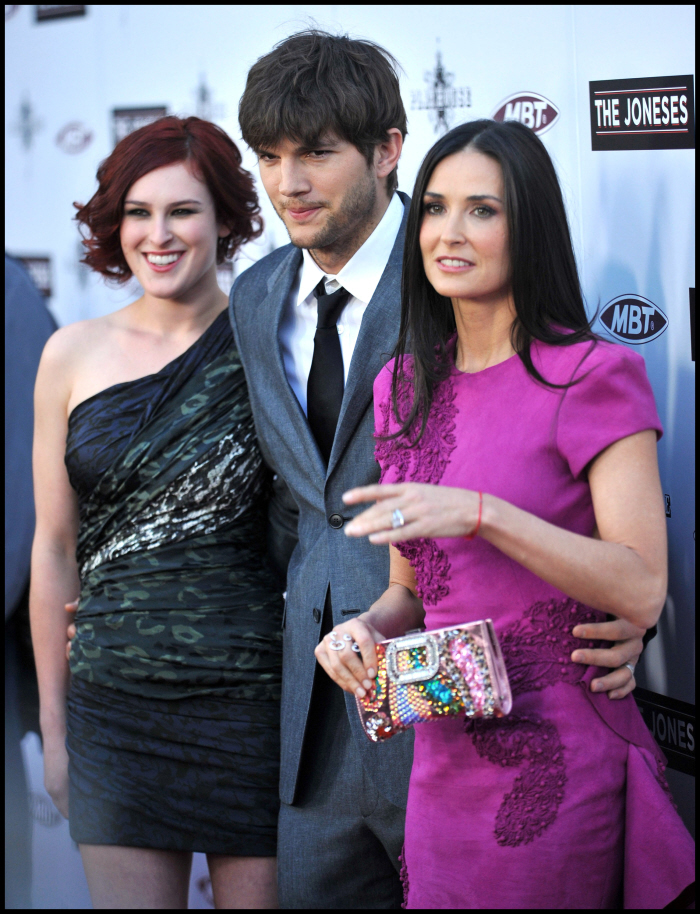 As Demi Moore continues to wear her wedding ring and seems to be focusing on Kabbalah counseling sessions to strengthen her marriage, it is getting more and more difficult to have sympathy for her. Still, I do feel bad. She looks like hell and I wouldn't trade places with her for all the money in the world. What's worse is the tabloids seem hellbent on forcing the divorce issue when clearly Demi is all "I can save my marriage!" It's like she can't admit that this whole cougar thing blew up in her face. I'd like to think that Demi is strong, that she could walk away and find a better, healthier situation for herself. But it seems like she's not that strong.
OK! Magazine has a story about how Demi's daughters are rallying behind her in the wake of Ashton's douche implosion:
Amid the celebrity scandal swirling around Demi Moore's crumbling marriage to the wayward Ashton Kutcher, most of the focus has been on Demi's anguish: The erstwhile Brat Packer has cultivated a sexy, we-should-all-look-that-good-at-48 image, burnished by her union with 15-years younger Ashton.

But now the facade is collapsing as it turns out that her May-September husband is chasing 20-somethings like Sara Leal and, allegedly, Brittney Jones — who are young enough to be Demi's daughters (with her ex, Bruce Willis).

So, what about those daughters, Rumer, 23, Scout, 20, and 17-year-old Tallulah? How are they handling the betrayal by Ashton, whom the young women always called "MOD," for My Other Dad?

"They're horrified," a close family friend tells OK!. "They really care about their mom and adore Ashton; they don't want to think of him as a sex-addict monster like Tiger Woods.

"Without a doubt, Rumer and Tallulah are angry with him," the pal adds. "He slept with a random girl their age [Sara]. I'm not sure which was worse — the fact that it happened, or the fact that he didn't come clean about cheating until he was caught. It came as such a shock to read about it."

Adds another insider, "The girls can't believe he'd humiliate the family like that for one night of lust. Ashton was like a brother to them. They were supportive of him last year, when the story came out (complete with a purported sex tape) about Brittney Jones. They convinced Demi to give Ashton another chance."

COMFORTING MOM
Devastated as they are in the wake of their mother's very public ordeal, Demi's girls are giving her staunch support — as is their father, Bruce.

"The girls were all there immediately, comforting her," Demi's pal tells OK!. "Everyone has created a unit that's going to band together. It's been a surprise to everyone how Bruce has stepped up and served as a calming force supportive not only to Demi and the kids, but also to Ashton."

FACING THE FUTURE
With divorce talk shadowing the family, some friends hope for a reconciliation.

"Some of us think that this might make Ashton and Demi more open and honest with each other," the pal says.

But Demi's daughters remain worried. "What if it is a Tiger Woods situation?" the friend tells OK!. "They can only imagine how awful this could all end up. They just want it all to go away."
[From OK! Magazine]
I think the girls have every right to be concerned that this is a "Tiger Woods situation". The tabloids just get the low-hanging fruit of infidelity – and Ashton wasn't trying to hide his hot tub time with Sarah Leal. I wonder if he had some affairs that he was actually trying to hide?
By the way, most tabloids are painting the same version of this story – Now Magazine and The Enquirer had similar ones last week, where sources claimed that "When Bruce found out he flipped. Bruce believes if you mess with someone he loves, you mess with him. He trusted Ashton not to hurt his family and is planning to give him a piece of his mind. When he finally catches up with him it won't be pretty… Demi is still a big part of Bruce's life as the mother of his children. He's clearly concerned about her to the point that when someone [on the set of his new film] made a joke about what's going on he gave them a real dressing down. No one has mentioned it since." I would pay to see Bruce kick Ashton's ass.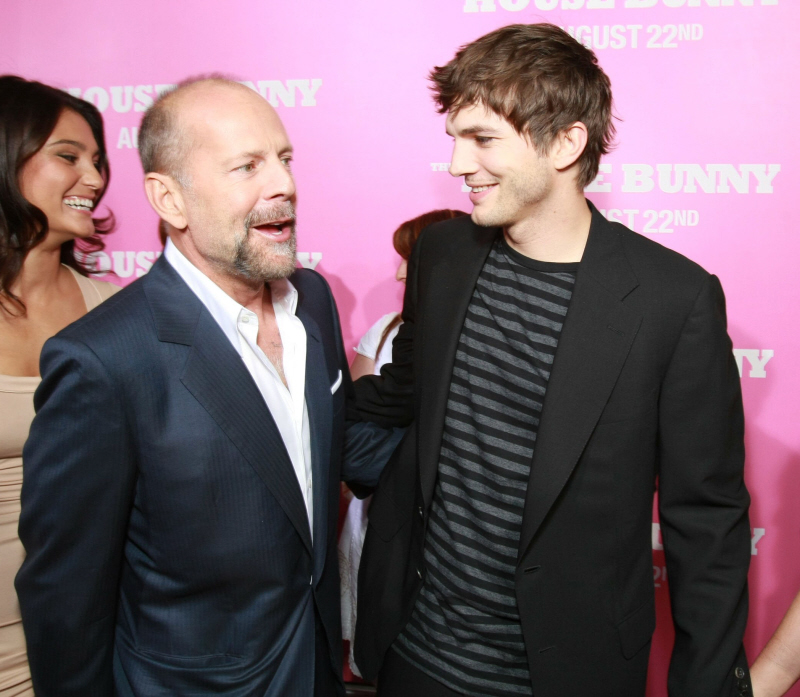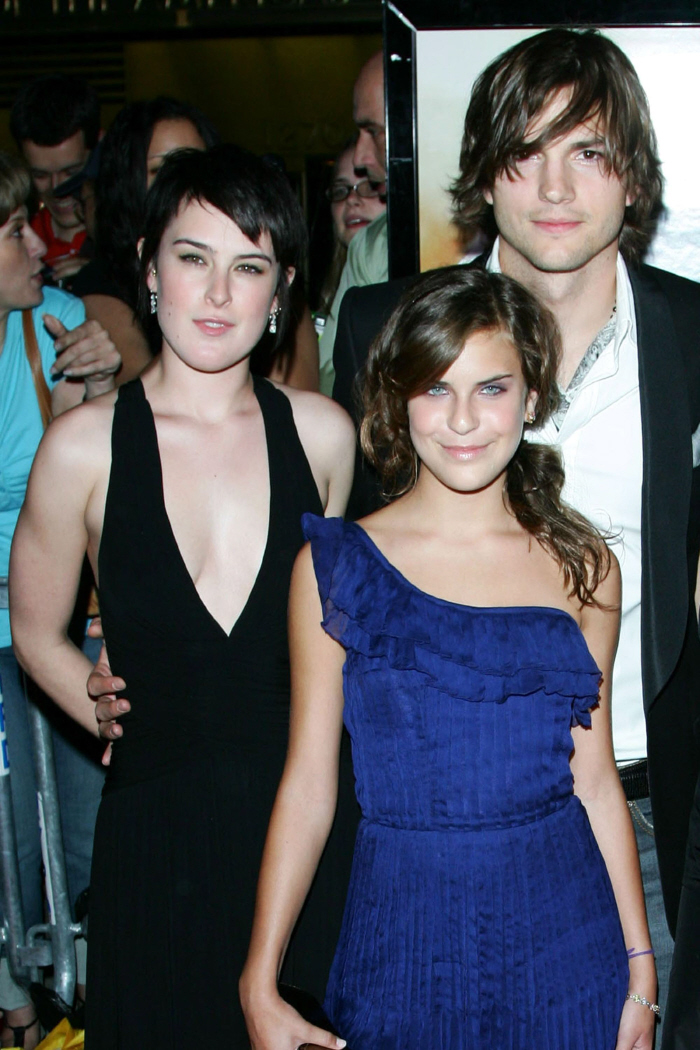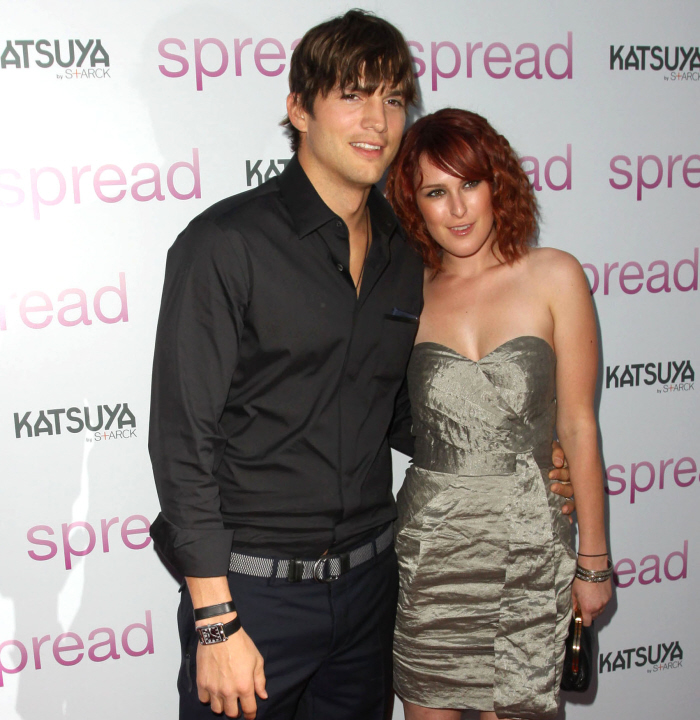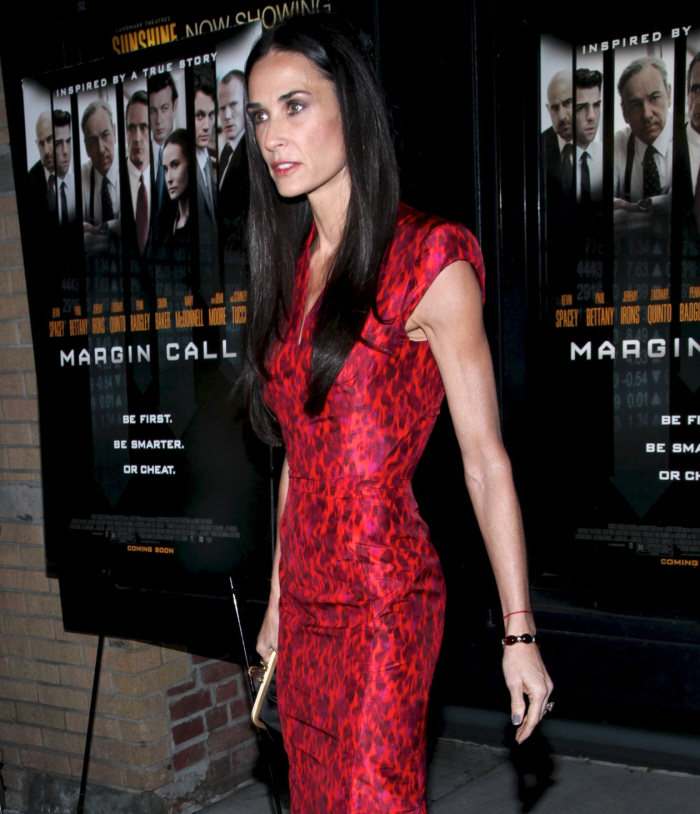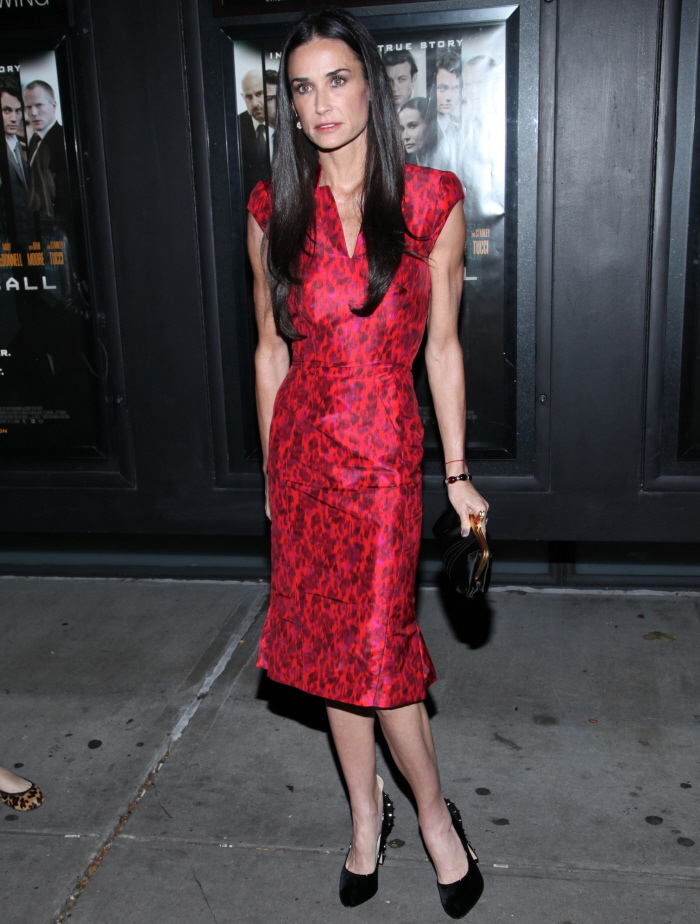 Photos courtesy of WENN.