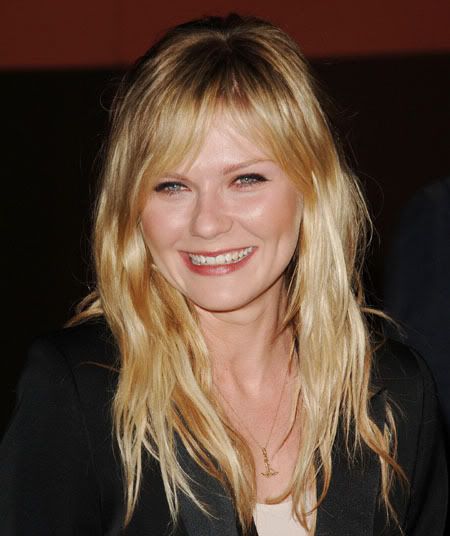 In what sounds like an item from our Celebrity Futures wish list, Kirsten Dunst has vowed to quit acting and go to art school in order to widen her horizons:
The SPIDER-MAN stunner, who got her first starring role at the age of 11, says she wants more from life than fame and money.
"Right now I want to go to art school," says Kirsten, whose mother ran an art gallery.
"It's important to do other things. I'm not the type of actress who likes to do movie after movie after movie. It doesn't feel like you have much of a life. You're just taking on a new identity in a way."
That's great for Kirsten and I won't make fun of the tiny snaggle-toothed actress for once. If she follows through on this pledge she'll be setting a great example for young people about what's important in life. It's more fulfilling more to focus on one's education and go after a goal than to get wasted and go out every night. (*cough* Lohan *cough*)
66 year-old "West Wing" actor Martin Sheen has made a life change and is currently studying English literature, philosophy and theology at the National University of Ireland in Galway.
Natalie Portman is another actress who values education. She was a straight-A student at Harvard University and graduated in 2003 with a psychology major.
Here's Kirsten at Sony Global Marketing Partners at the end of September. [via]