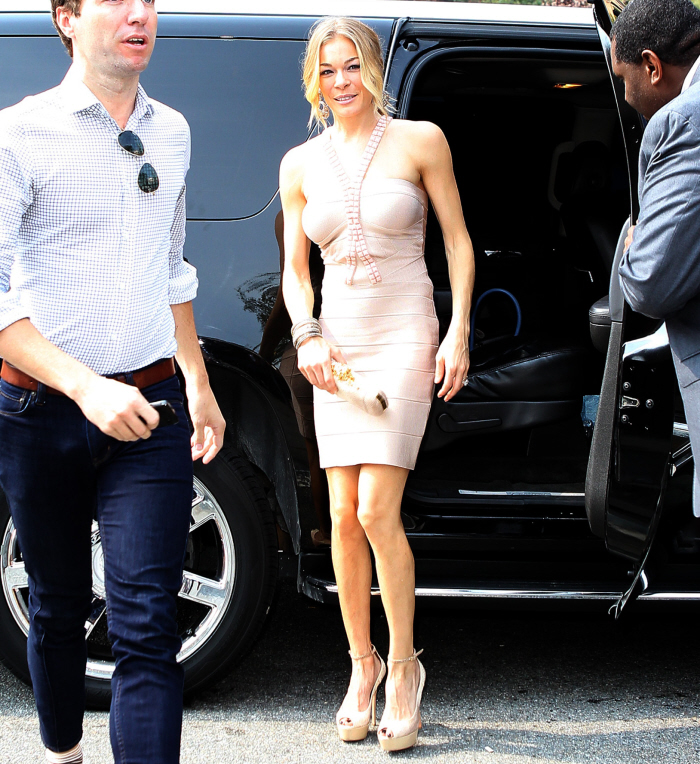 Last week, Brandi Glanville gave an exclusive interview to In Touch Weekly. Magically, this week, LeAnn Rimes gave an exclusive interview to Star Magazine, the trashiest of the trashy tabloids, IMO. Single White Female-ing, or is it just to "promote her album"? Who can say at this point? It doesn't really matter, because all LeAnn talks about is her body and how much she loves her bony, emaciated frame. Here are some highlights:
LeAnn on her body: "I understand the public is used to seeing me with baby fat, but you have got to understand that I'm not a baby anymore… everyone has seen my every five-or10-pound weight loss or gain since I was 13. Now I've grown into a woman, and my body has changed."

Her divorce did affect her weight: "When I went through a divorce and didn't want to get out of bed for almost a year and a half, I gained 10 lbs."

Since marrying Eddie: "I'm the happiest I've been. I'm healthy and taking great care of my body again."

Her new workout: "It's made my body] longer, leaner and less bulky." She now exercises three or four times a week by doing Pilates, dancing or circuit training with light weights. "I also love boxing to get rid of stress and tone my entire body… but lately, I mainly work out when I can. Mostly that's consisted of walking miles through airports and performing high-energy 90-minute shows every night while on tour!"

Her diet: "I start off my day with [nutritionist Kimberly Snyder's] smoothies, and then I'm mostly vegetarian until dinner, when I eat fish, chicken or steak with salad and veggies. There's nothing I deprive myself of, not even sugar. I eat everything I want in moderation."

She mentions pregnancy: "My body will continually change with stress, contentment or whether I'm busy or not. Hopefully also one day when I'm pregnant!"
[From Star Magazine, print edition]
My favorite part is where she completely rewrites her own famewhoring, Eddie-stalking history – "When I went through a divorce and didn't want to get out of bed for almost a year and a half, I gained 10 lbs." A year and a half? I'm assuming she means the year and a half that passed right after everyone found out that she was screwing Eddie? And after we found out, she started calling the paps on herself constantly while she was running errands and flaunting her body and stalking Eddie incessantly? But poor LeAnn, she didn't want to get out of bed! Poor baby. NO! SHE'S NOT A BABY ANYMORE.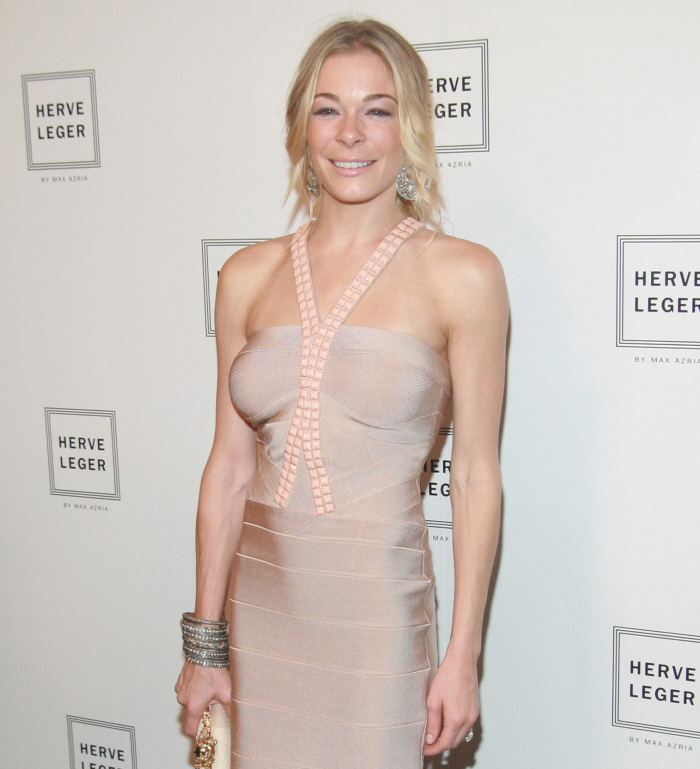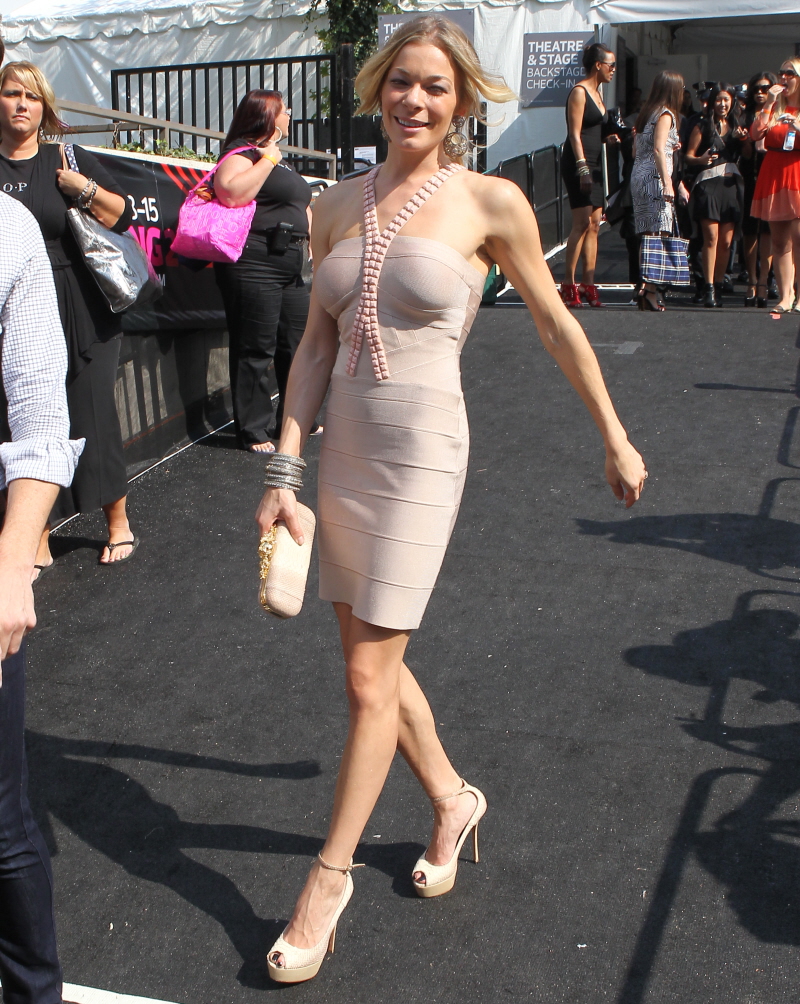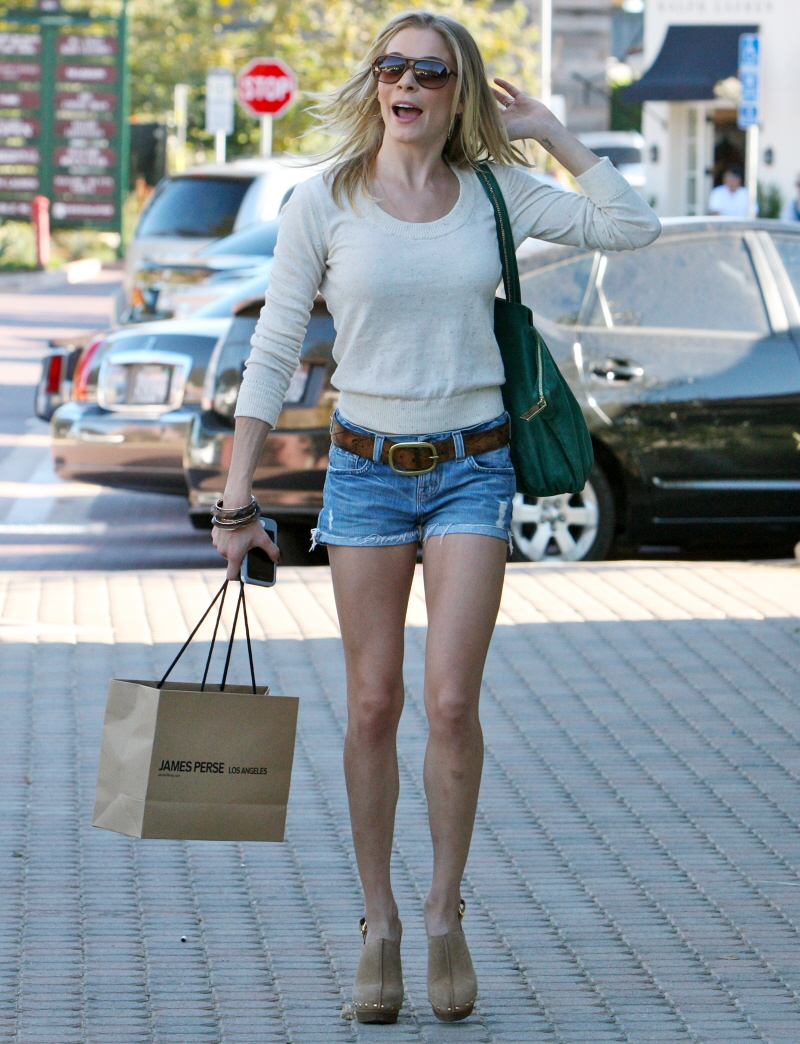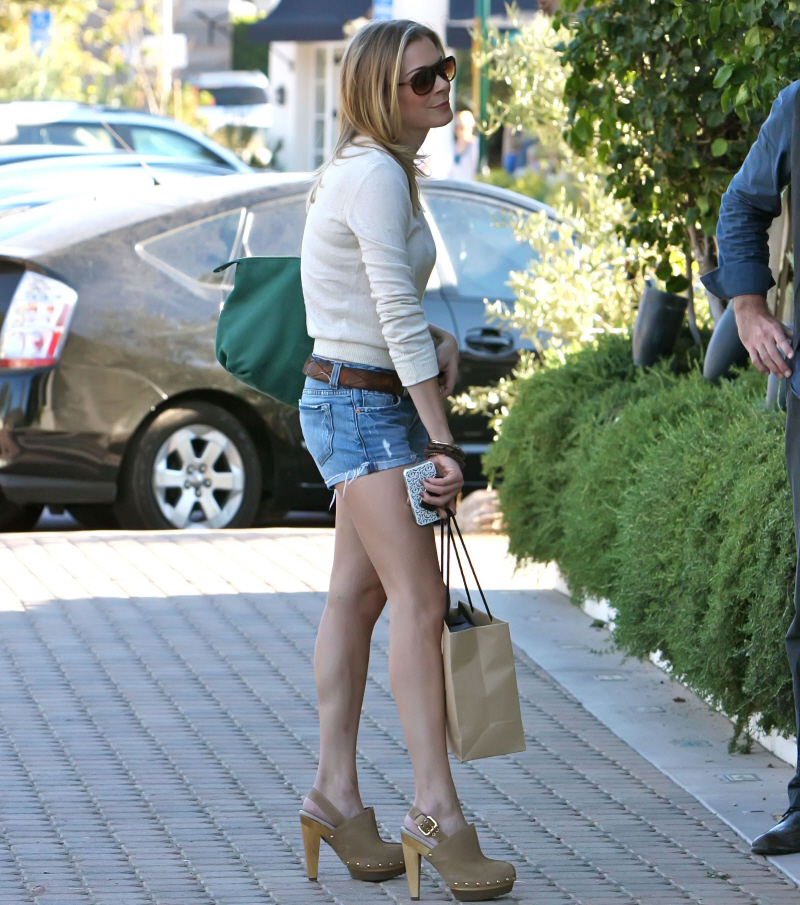 Photos courtesy of Fame & WENN.