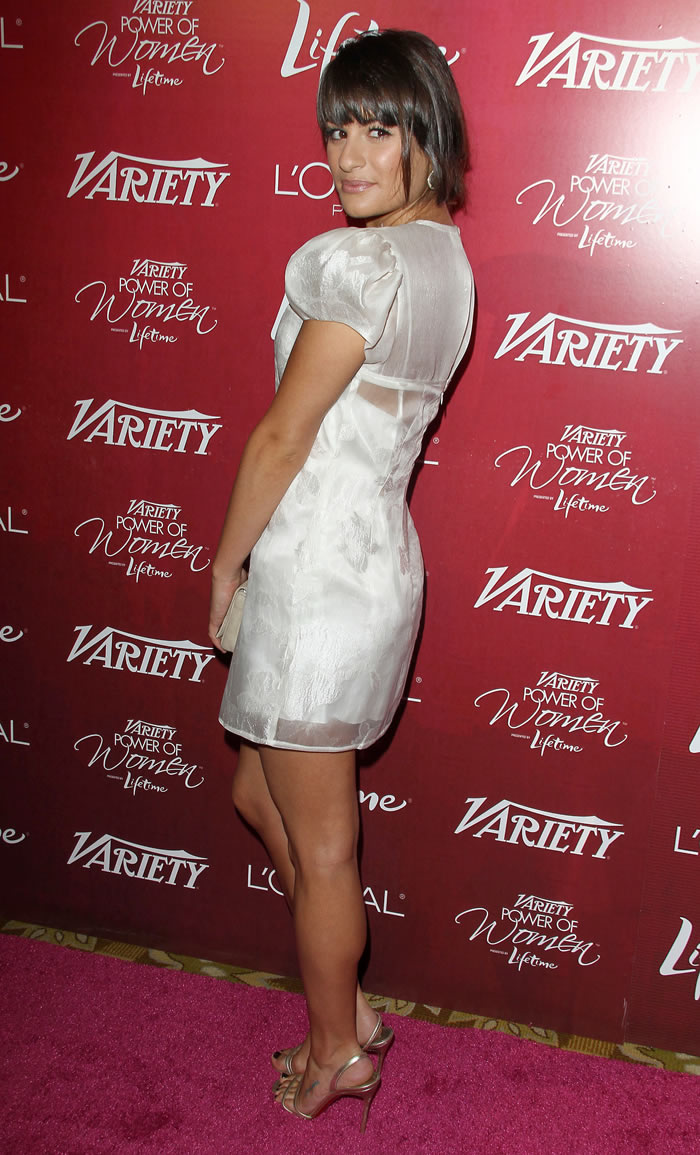 Lea Michelle's diva reputation comes back to haunt her at every opportunity; then again, she doesn't do much to dissuade us from believing that she's a raging bitch either. Not only does she behave badly in public, including the time that she threw multiple temper tantrums over dresses and refused to talk to reporters at the MET Gala, but she also behaves like a pill in the workplace by acting like she's better than the rest of the "Glee" cast. She's also apparently pissed off the show's wardrobe and makeup departments, who have (presumably) retaliated by making her look like hell on the program.
This time around, Lea's strict vegan ways were the alleged catalyst for yet another diva fit. Of course, Lea is so very proud of her thin vegan body that she considered posing for Playboy. Now, she's refused to properly take part in a foodfight for a "Glee" scene because she didn't want meatballs hitting her meat-hating self:
Lea Michele's diva persona as Rachel Berry on "Glee" may be no act. Sources say the 25-year-old's frequent hissy fits had cast members' tempers flaring hotter than ever during recent filming of a food-fight scene.

"Everyone was supposed to throw spaghetti with meatballs, salad, and other assorted foods at each other," an insider tells Star. "Lea pitched a fit, wanting no part of it.

She is a vegan and a strong believer in not eating any meat products. The thought of being hit by meatballs grossed her out, so she was adamant that absolutely none be thrown her way!"

Producers instructed the cast, crew and extras to throw only salad at "Princess Lea" and told them that if they disobeyed, "they would be kicked off set immediately," says the source.

So her food-fight costars took full advantage of the vegetarian option. "everyone armed themselves with tons of salad to throw her way," reveals the insider.

Glee staffers say Lea's imperious manner is nothing new. "She doesn't even like to look the other actors in the eye," says the source. "She thinks she's better than everyone else."
[From Star, print edition, 10/31/2011]
In Lea's defense, I'm a vegetarian, and I wouldn't want to have meatballs thrown at me either. Since I don't eat meat for health reasons and not as a result of any animal-rights activism, my rationale wouldn't be because I think that meatballs are gross or anything like that. Instead, I'd be more worried about being tempted to catch them in my mouth. In fact, I crave meatballs with a serious vengeance. Maybe that's what Lea's secretly afraid of too? Nah … she's just a bitch.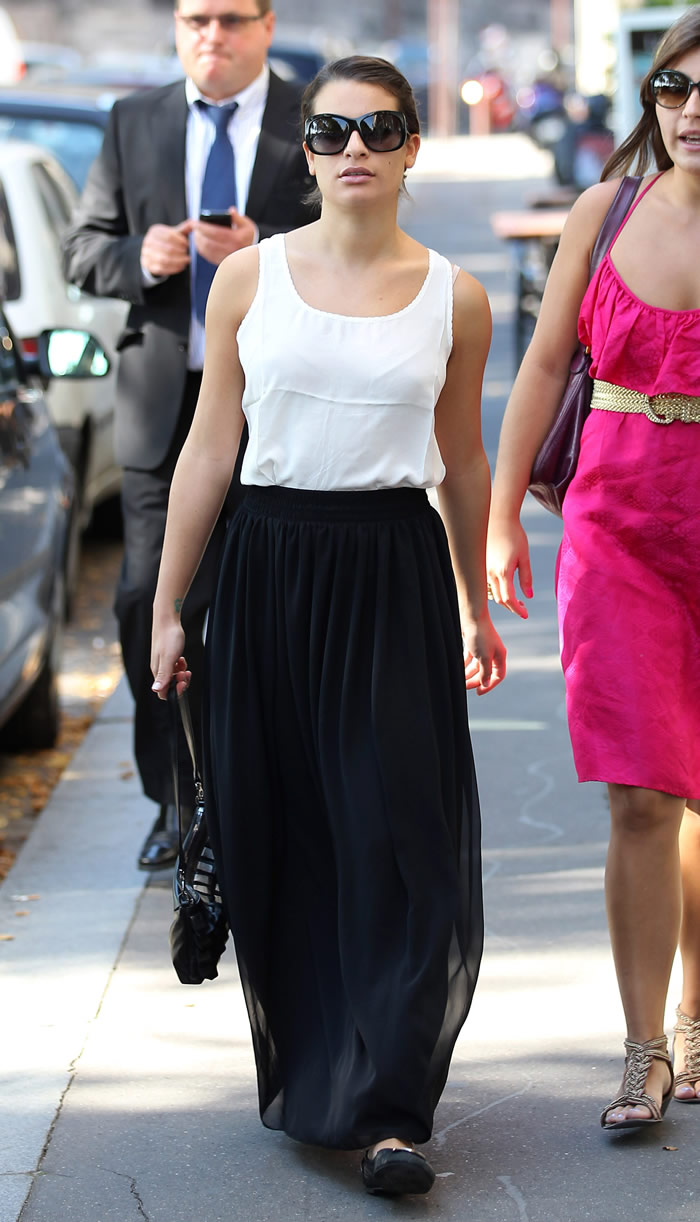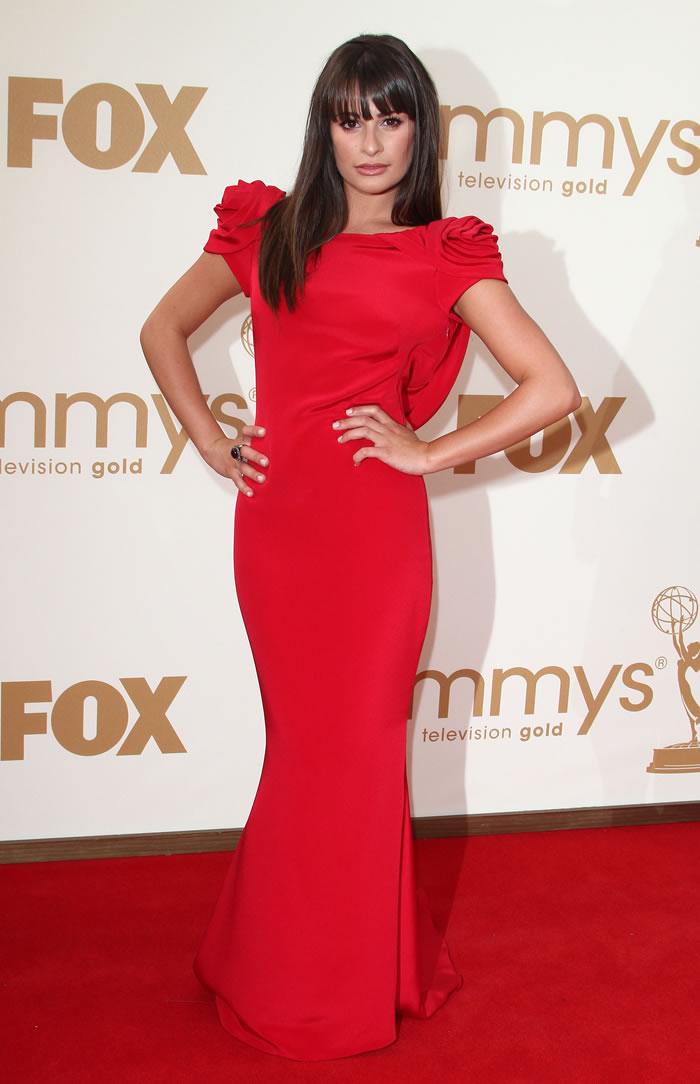 Photos courtesy of Fame