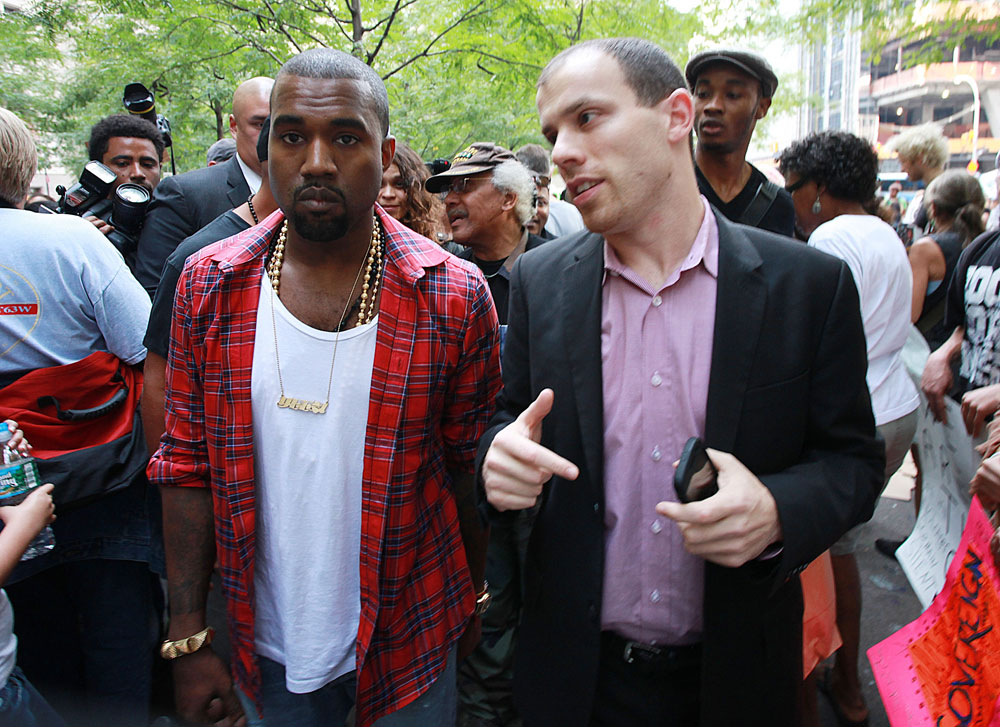 Several celebrities have visited the protesters at the Occupy Wall Street gatherings throughout the world, including Tim Robbins, Penn Badgley, Susan Sarandon, Alec Baldwin and Rachel McAdams. Many outlets have pointed out that celebrities are wealthy beyond most of our wildest dreams and are in no way part of the "99 percent" that OWS claims to represent. A lot of them are known activists, though, and it makes sense that they would lend their celebrity to a cause. Kanye West, not so much unless you count rallying against anyone who questions him. Kanye paid a visit to OWS, and he did it with his unique sense of defensive all-caps irony. He went down there in a getup worth $30,000, and that's not counting his diamond teeth. I would say that $30k is more than most of those kids see in a year, but that's not really accurate. Here's more:
Kanye's $30,000 protest outfit. If Kanye West visited Occupy Wall Street to protest corporate greed, he shouldn't have worn a $355 Givenchy plaid shirt over an $82 Alexander Wang tee, $890 Balmain jeans, a $5,575 Love bracelet and a $23,500 Rolex watch. And to think, this was Kanye's idea of "casual day!"
[From In Touch, print edition, October 31, 2011]
I would have given Kanye a pass if his outfit was worth say $3,000. That's outrageous but it's just your average really expensive outfit, with one of those high end watches that is ridiculously expensive instead of batsh*t insane expensive. Instead he wore a watch worth more than any car I've ever owned. (I buy used.) He also piled on the gold jewelry without even thinking twice about whether it was tasteless or not. What is the need for crap that costs this much? I guess if people will buy it, they'll make it. It kind of proves the protesters' point.
Oh and Kim Kardashian almost said "let them eat cake" in regard to the protestors, but she was merely observing that they were being served really decent dessert. "Inside Edition" had a segment a couple of nights ago about the chef who has been serving gourmet meals to 1,000 down at OWS every night. In this article about it in the NY Post they make it sound like the protesters are living high on the hog since they're being given five star meals. It's not like they're demanding it. People are volunteering their time to help feed them, and for a long time they were getting free pizzas from well wishers around the world.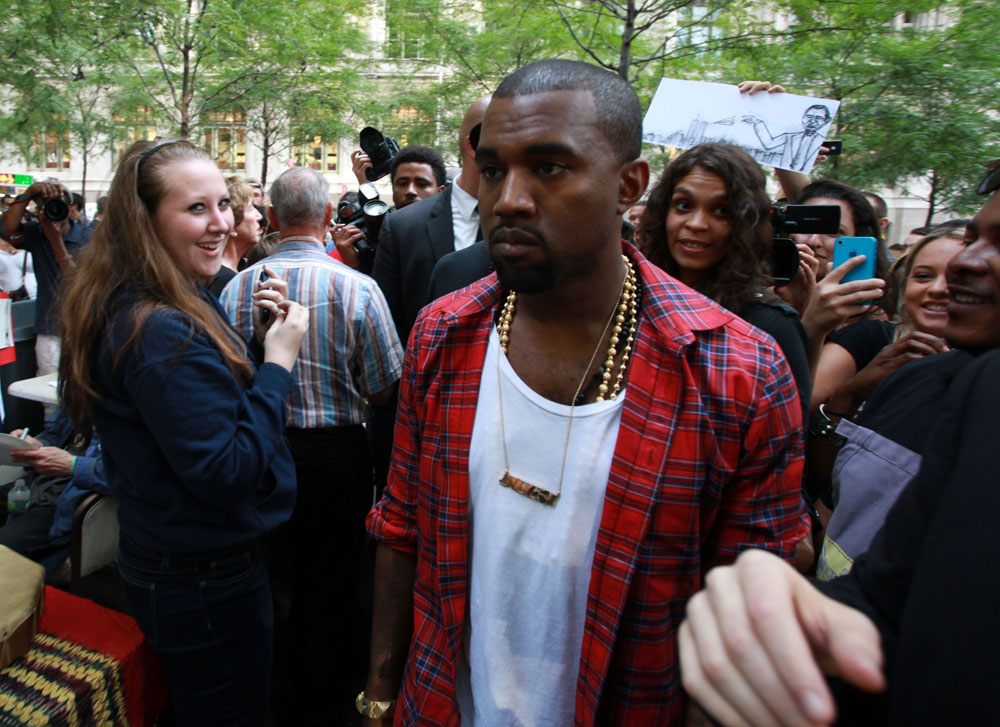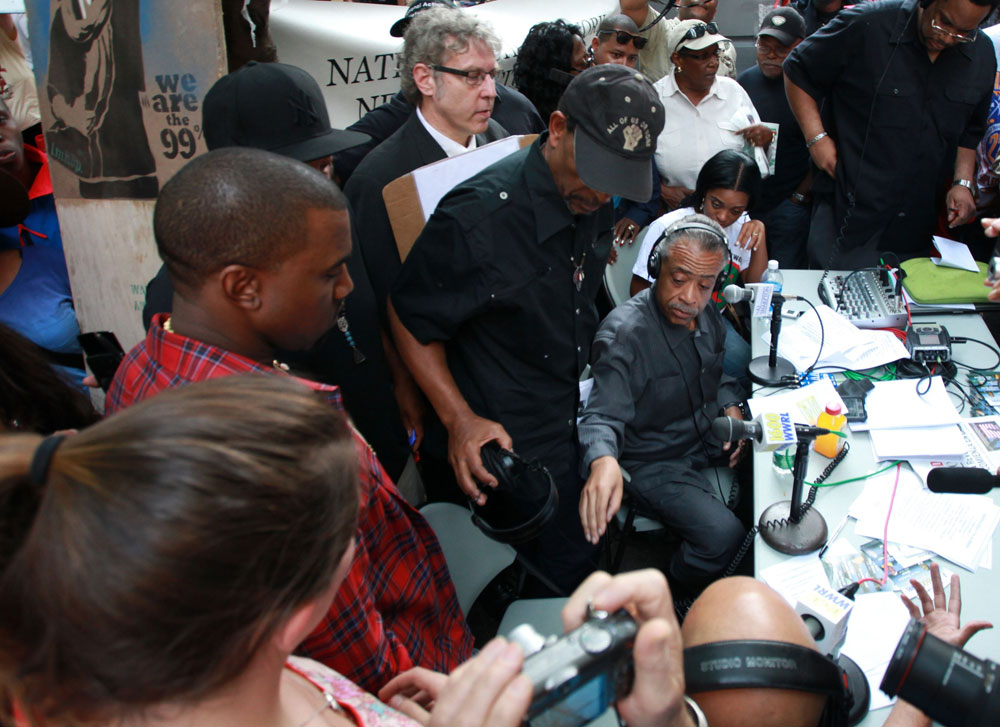 photo credit: Fame