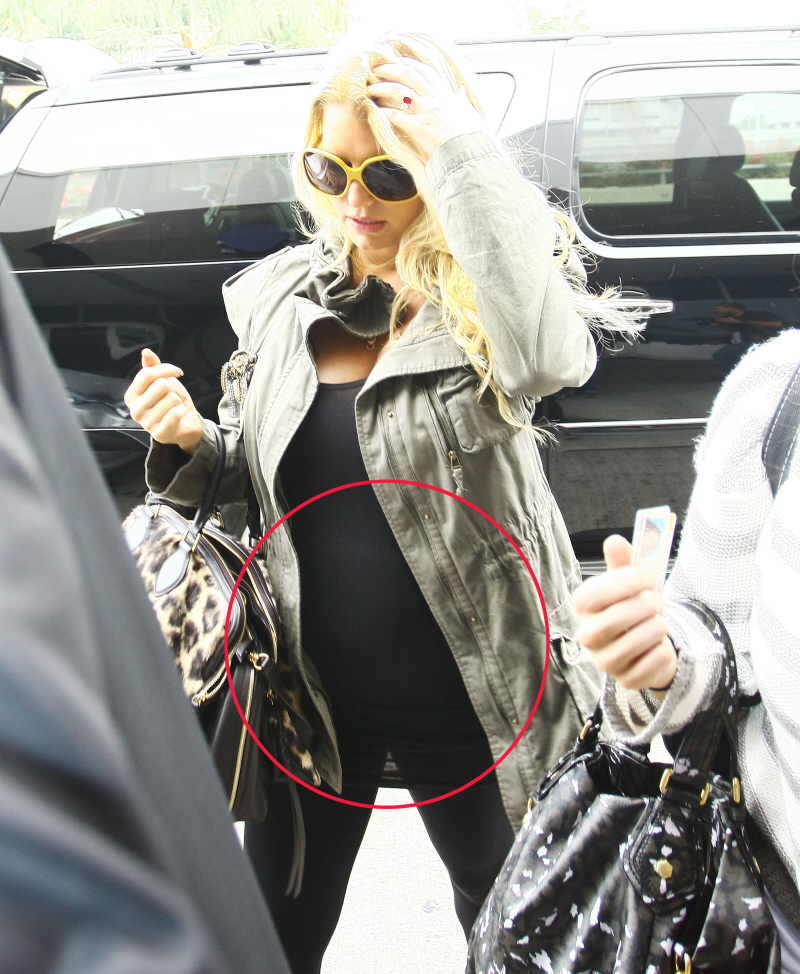 I think Fame Pictures is really excited that they bought these candid photos of Jessica Simpson and her baby bump, so they went a little "red circle" happy. Yes, we understand! There's a baby in there. And it appears to be a second-trimester baby, judging from the muddled bumpiness contained within the red circles.
As for whether Jessica is really pregnant… um, really? Are you still doubting it? All that remains to be seen is how and where she confirms the information. Last week, Page Six claimed that Papa Joe was trying to get Jessica an announcement and baby photo deal for the price of $500,000, likely with People Magazine. Last week, we did get a tip from a friend of a friend who saw Jessica in Palm Springs, doing a photo shoot at the Rancho Mirage Westin. Apparently, Jess was looking super-pregnant in person, and the photo shoot was probably for some magazine in which she might be announcing. So did she get paid?
Radar had some kind of "expert" chime in about the alleged baby announcement payout. Public relations "expert" Ronn Torossian tells Radar:

"The issue with Jessica Simpson maybe is that she simply hasn't been 'hot' lately in terms of relevant, big celebrity occurrences," President and CEO of 5WPR, Ronn Torossian, told RadarOnline.com in an exclusive interview.

"No big movie, hit album or A-list happening, and even though she's an A-list celebrity…in this economy, media needs to know for $500,000 that something is a sure bet — and Simpson simply may not be seen as that today."

Ronn revealed that it's not out of the ordinary for a celebrity to sell baby photos and he doesn't see the market for such slowing down at all.

"Celebrities are smart to try and control images which are released of their children… I don't think anyone can fault the oft-pictured celebrity from wanting to benefit financially from this continued media frenzy around very personal matters," Ronn said.

"And I am sure the celebrity baby payout will continue."
[From Radar]
Yeah… whatever. I think she's worth $500,000 if the deal is for the announcement, an exclusive interview and photo shoot, plus first dibs on the baby photos. I think $500K is a steal, even in this economy.
Also – for what it's worth, In Touch reports that Jessica is telling friends that she's knocked up with a baby girl. Sources tell the mag, "She's telling people it's like winning the lottery, twice. Jessica really wanted to find out the baby's sex, she hates surprises. Jessica and her mom, Tina, are the most excited." Eric is reportedly telling everyone that his daughter will be a "daddy's girl". Oh, and Jessica is already shopping for the baby.
By the way, don't you just love how natural Jessica's bump looks? Don't you also love how it's so much bigger than Beyonce's?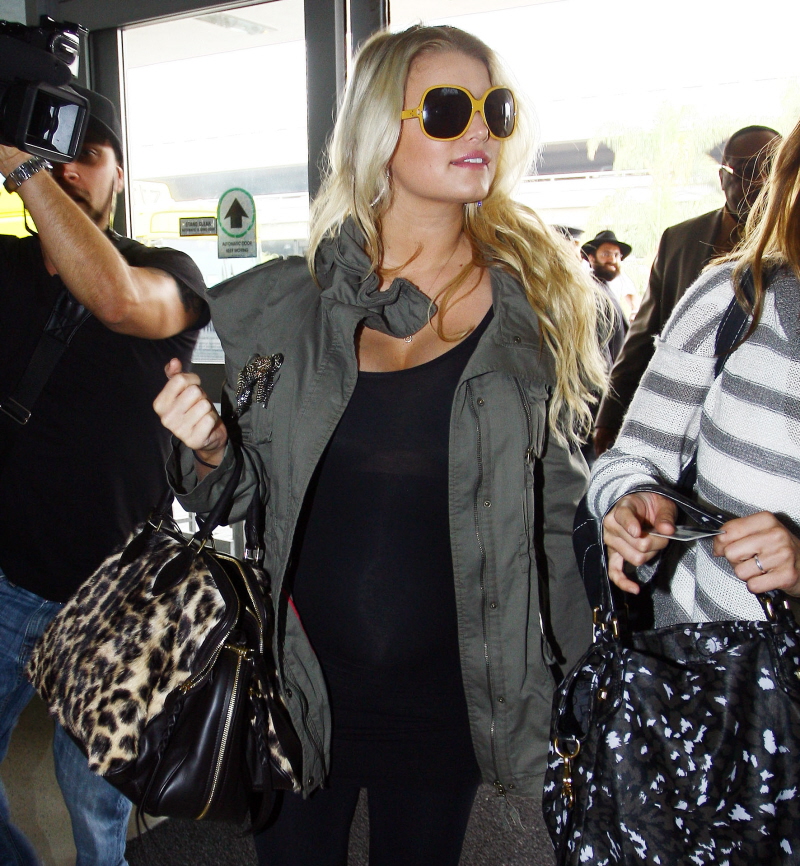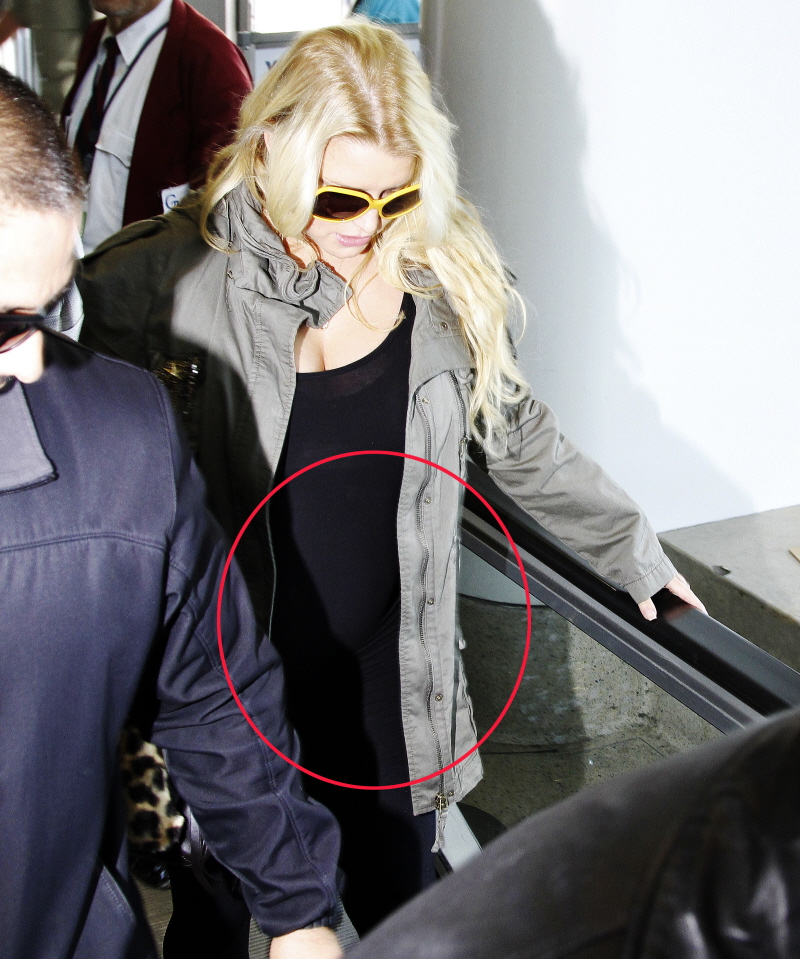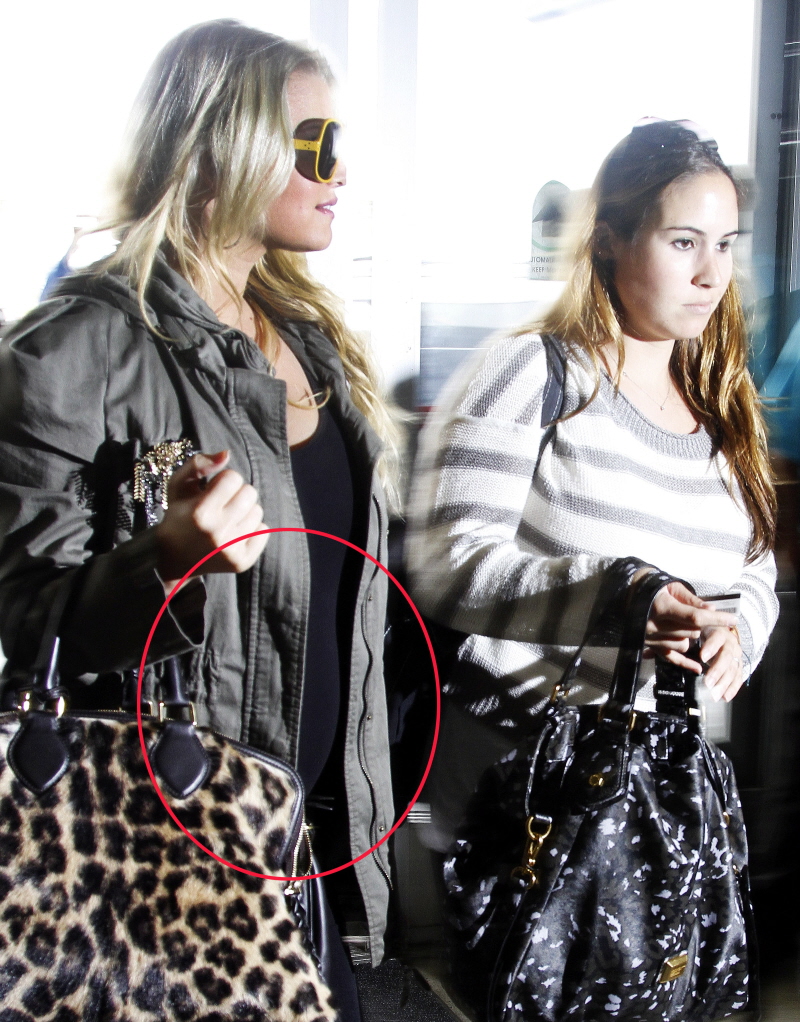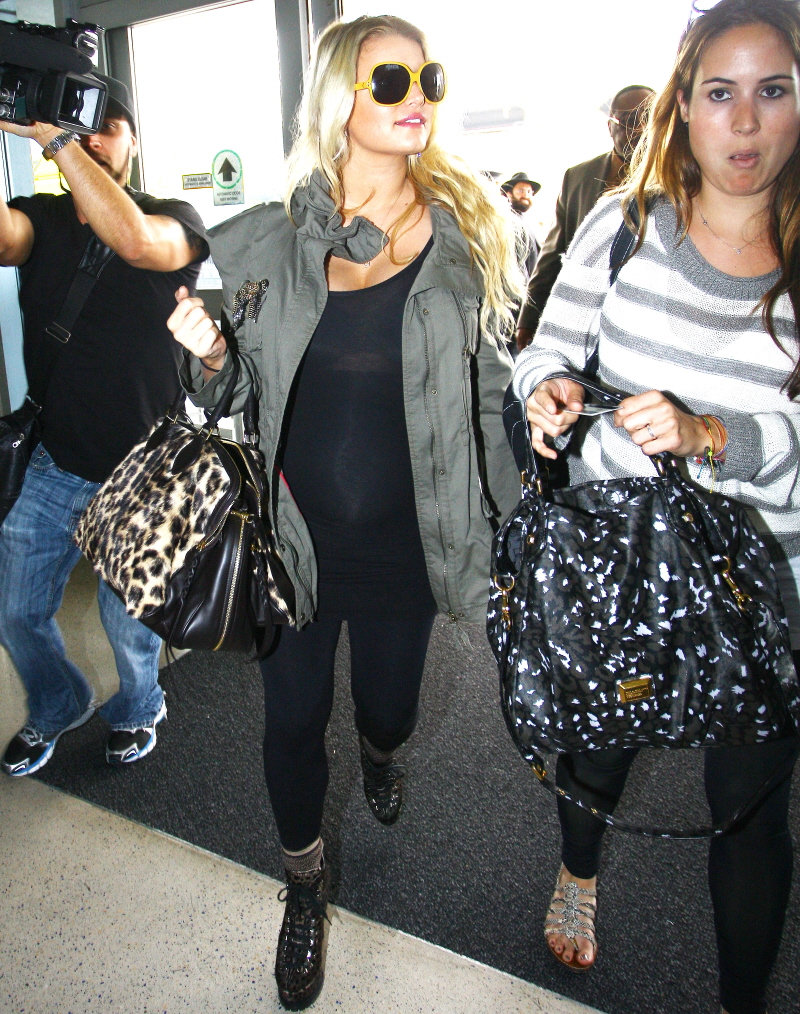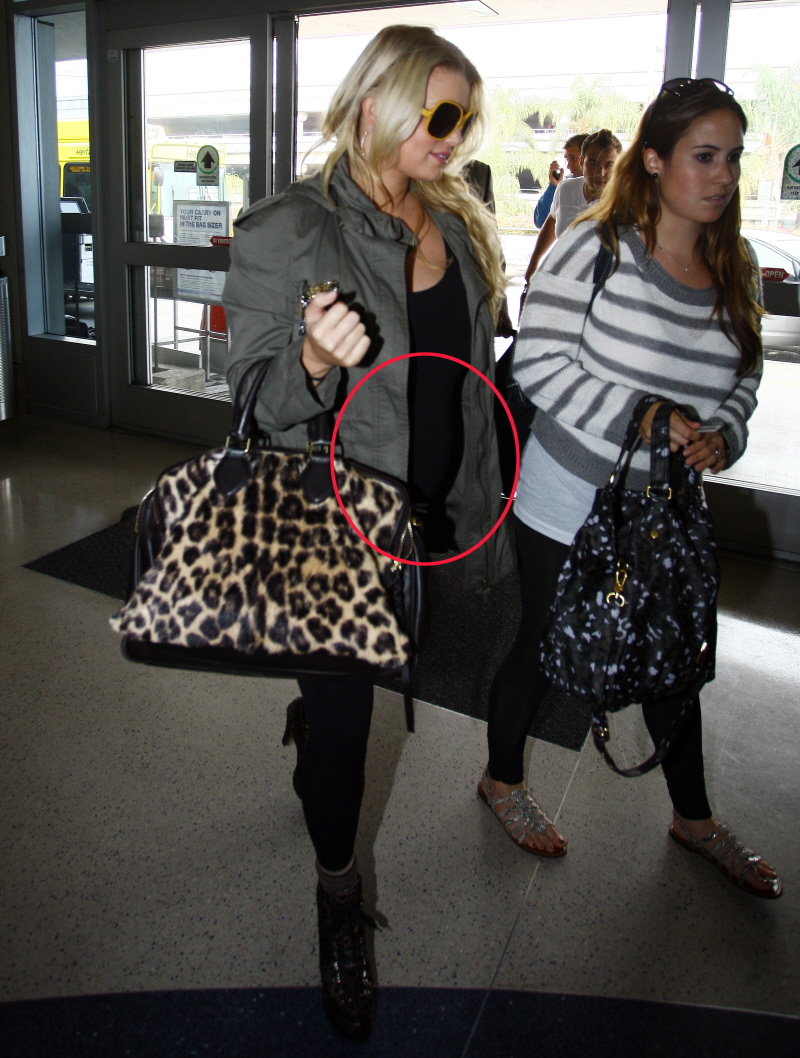 Photos courtesy of Fame.