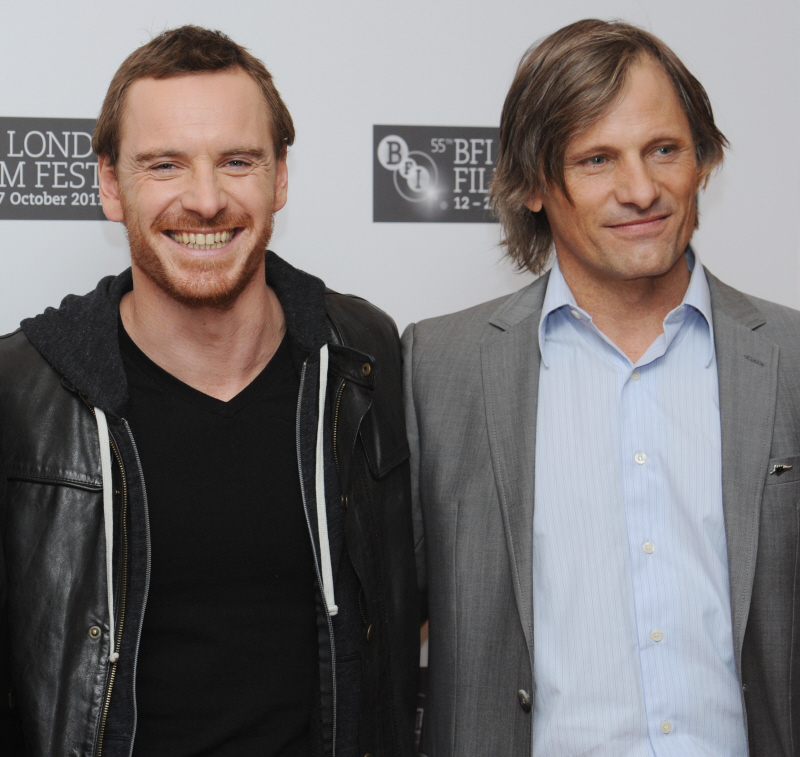 Sigh… it's now a good day. Mondays usually suck so hard, and it was so inky black when I woke up and I had a dream about a sketchy ex last night and I've been thinking about him all morning (he was sketchy, but he was hung) and I can't wait for Daylight Savings to end so that it will actually be light out when I wake up and basically, today was really sucking. HARD. And then these photos popped up.
Michael Fassbender, with his ginger growing out and now looking so coppery and deep, autumnal red. Then there's Viggo, who must has found the Fountain of Youth years ago, because this man JUST turned 53 years old – can you believe that? These are photos from the photo call for A Dangerous Method at the London Film Festival. Why didn't Keira Knightley show up? Because her performance was the weak link in the film? Because she had other junk to do besides stand next to Viggo and Fassie? Further proof that Keira isn't that bright – she gave up an opportunity to stand next to Fassie and Viggo! How much would you pay for that chance? I have a figure in mind.
So… here's the question. In some kind of desert island situation, and the rule was "You can only sleep with ONE of these dudes," who would it be? Fassbender or Viggo? Now here's another one: if you had to choose one dude to have a relationship with and one dude to just have one night of passion with, which would be your choices? I would pick Viggo for the one night of passion, and Fassie for the relationship. No! Wait. I can't decide! It's like the Sophie's Choice of dong. No, it's always Fassie. Forever Fassie.
PS… this post better get A LOT of comments. Damn it, we need more Fassie and Viggo on this site!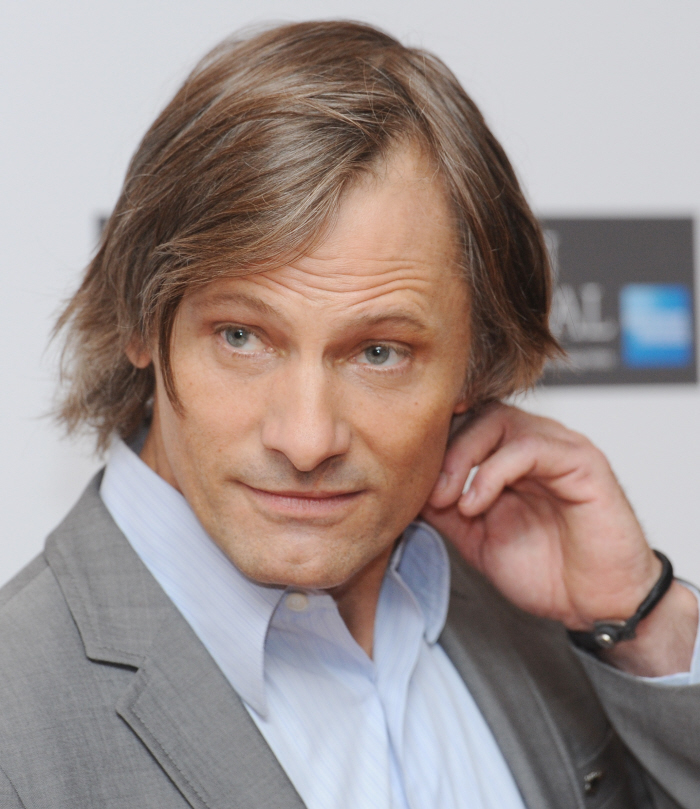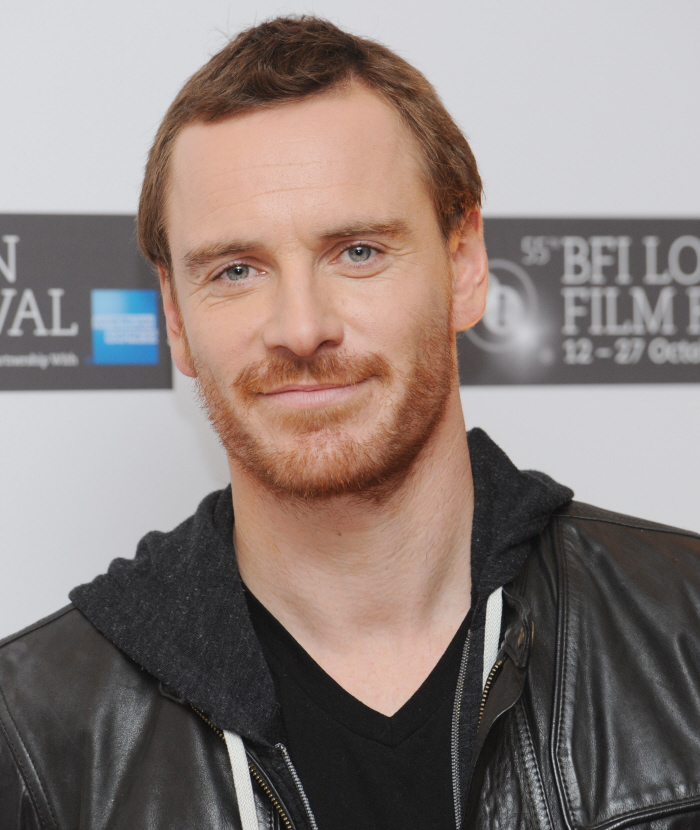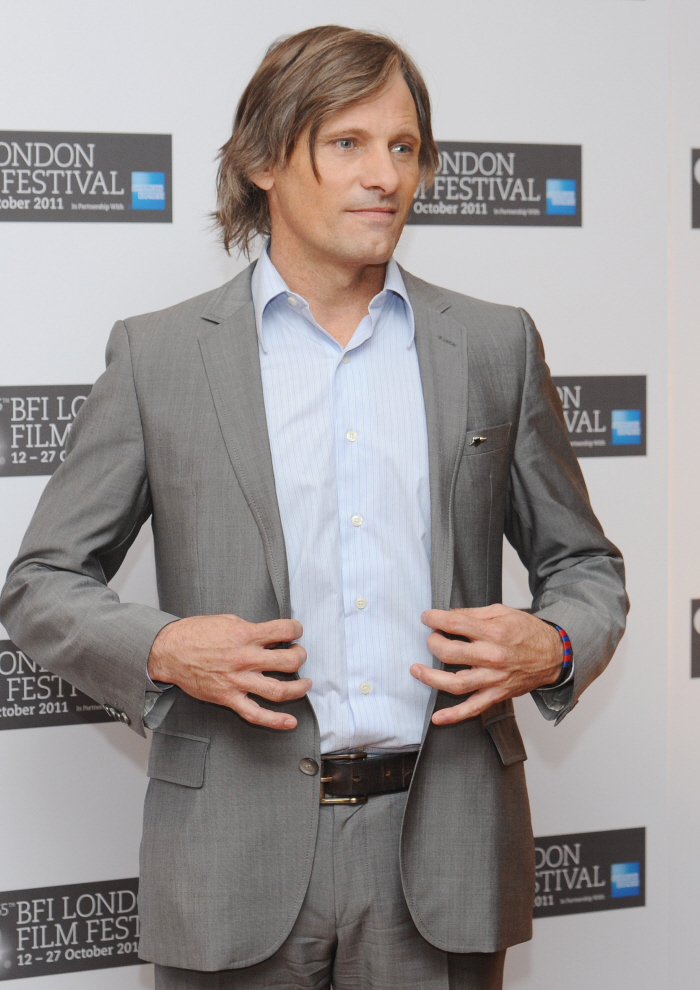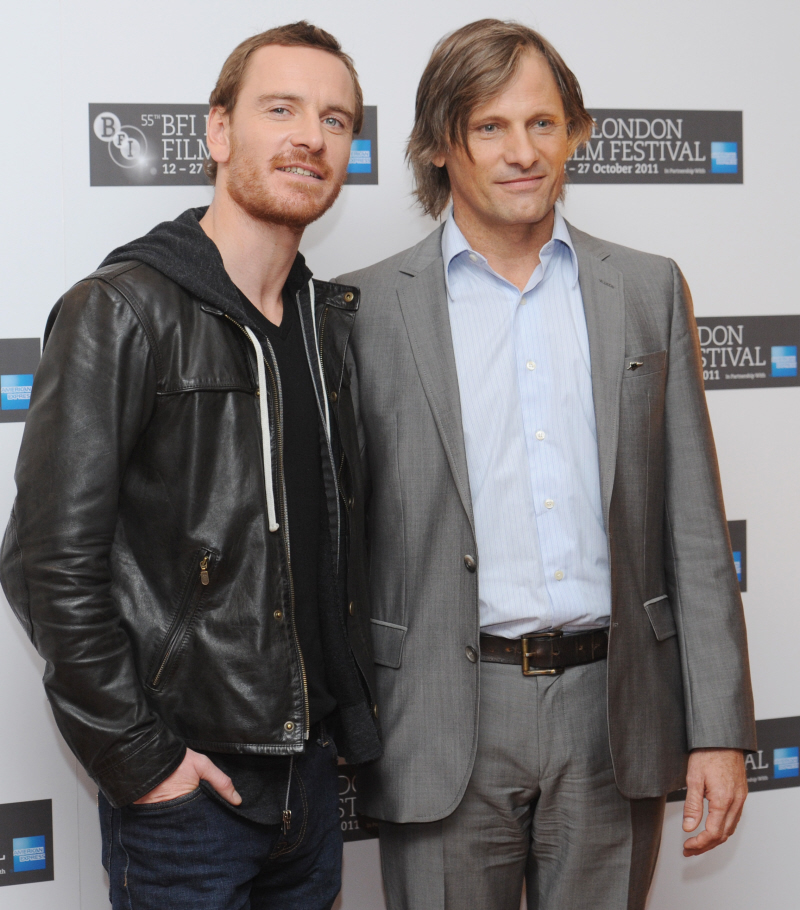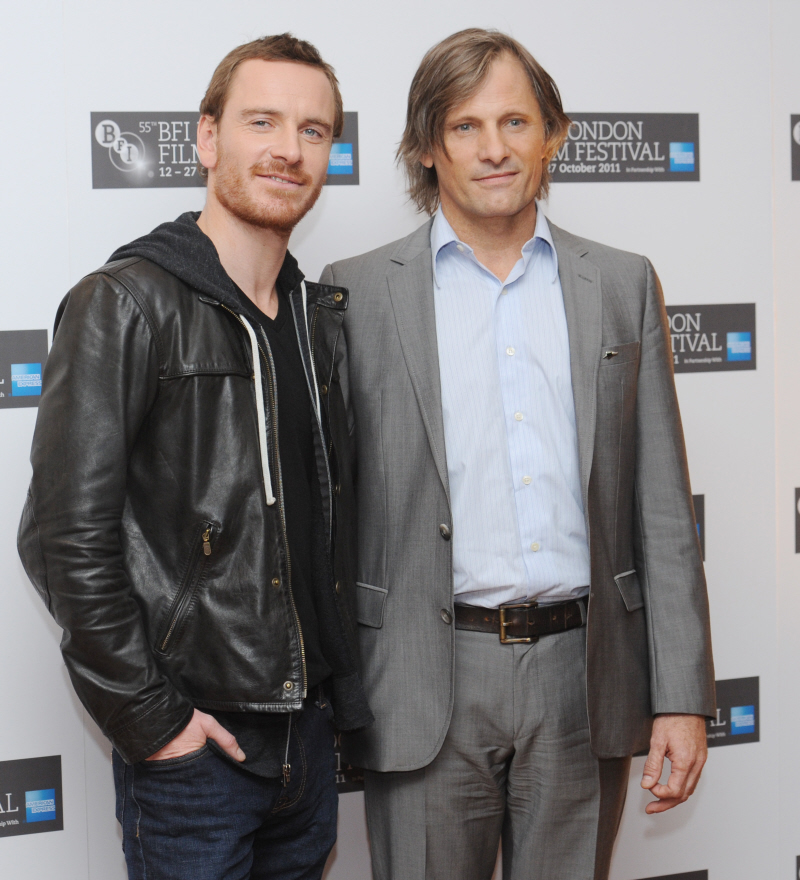 Photos courtesy of WENN.