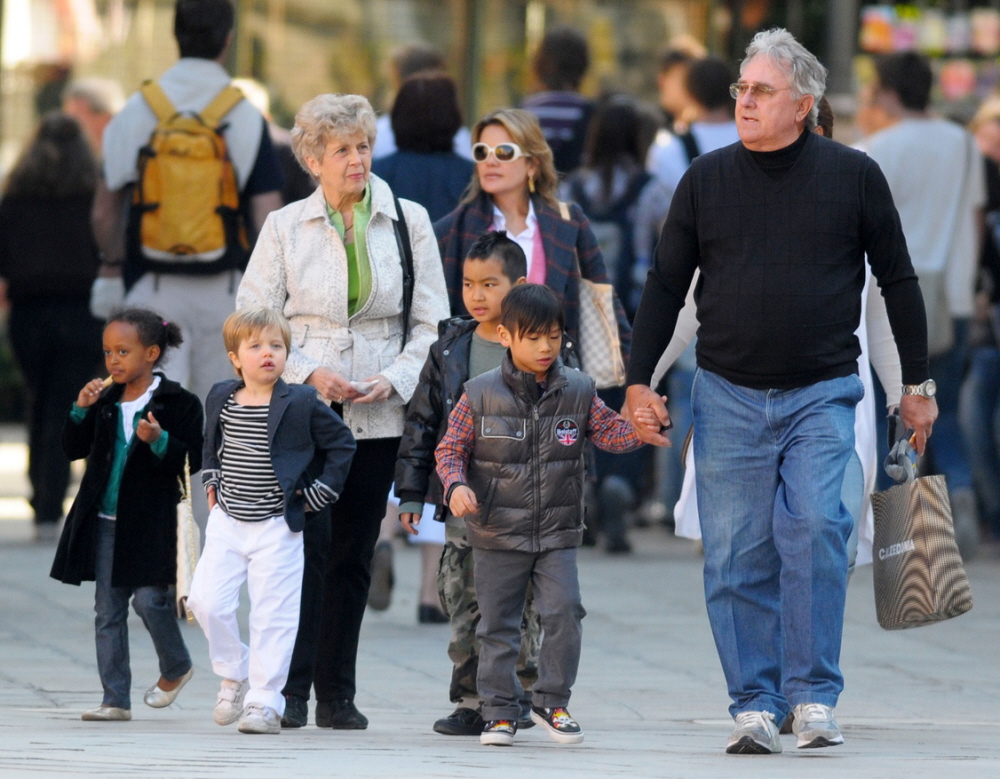 We don't have the new photos of Angelina Jolie out and about in Budapest with her kids and with Brad's parents – you can see them here, at Pop Sugar. Knox and Viv are the ones that stand out to me – Viv is obsessed with Mary Janes, isn't she? And I swear that Knox grows more ginger by the day. He's going to be a puffy-lipped Fassbender, mark my words. According to People Magazine, Bill and Jane Pitt accompanied Angelina and the kids to the Ujbuda Center, "a shopping and entertainment complex, where they visited the Elevenpark play center" – all in Budapest, Hungary. Brad and the family moved to Hungary weeks ago, when (I guess) the filming completed in Scotland and London. Still, the film shoot for World War Z is interminable, and that's probably why Brad invited his parents to come visit.
I suppose I'm writing about photos we don't have because once again, we're seeing that Brad's parents have no problem hanging out with their de facto daughter-in-law. Jane and Bill Pitt seem to like Angelina quite a bit, contrary to what the tabloids claim. They come to Brad's premieres and happily pose with Angelina. They visit the family when Brad and Angelina are on set. They travel for the births of the grandchildren. So why all of the drama – STILL, to this day – about whether the Pitts care for Angelina?
Anyway, when is production on World War Z ever going to end? Granted, Angelina and Brad don't have anything to promote until December, which is when Angelina's In the Land of Blood and Honey comes out. And then maybe after that, an Oscar campaign or two? I've already said it – I think Brad deserves an Oscar nomination for Moneyball. I doubt Angelina will get nominated for Blood and Honey, though. Still, the publicity campaign for the film should be interesting. Here's the trailer again, since you guys had so much fun arguing about it endlessly over the weekend: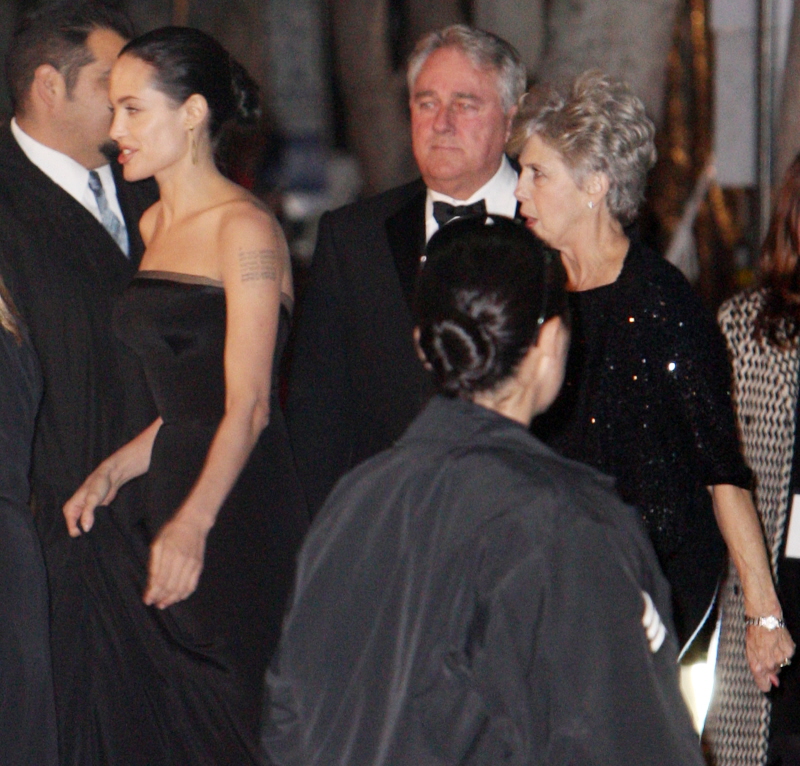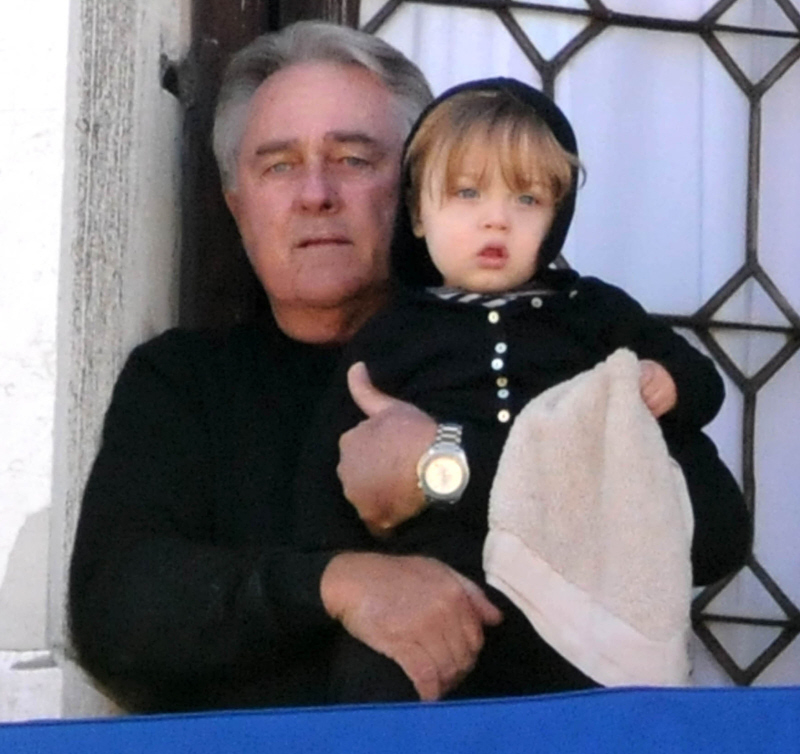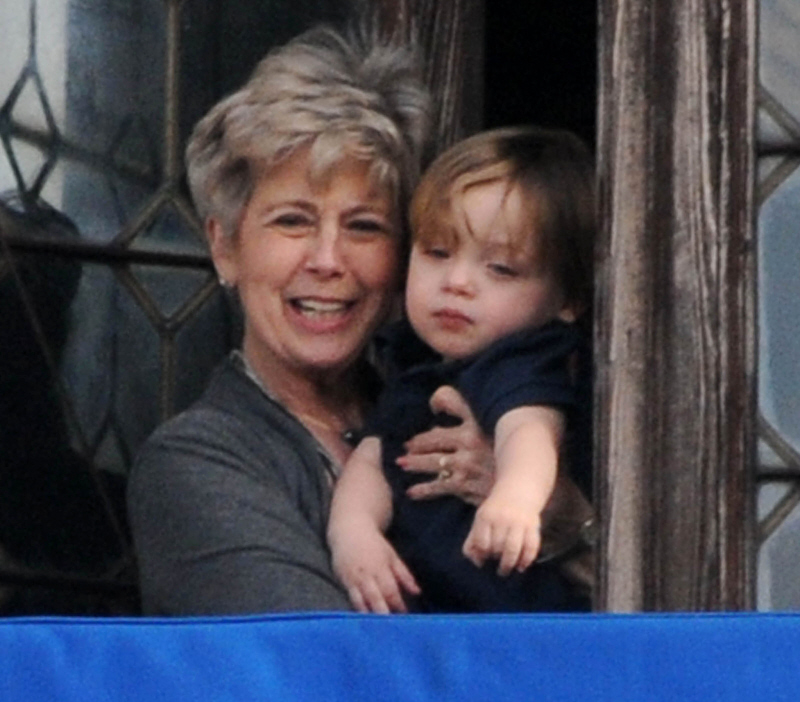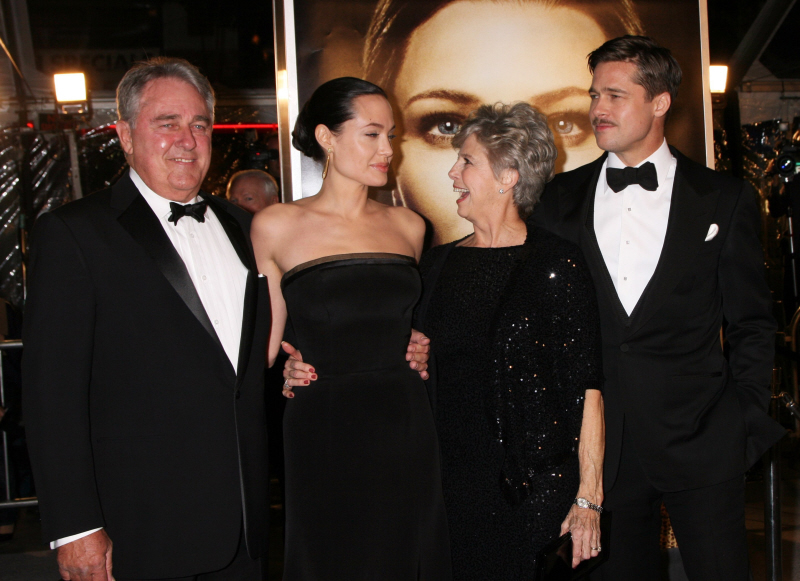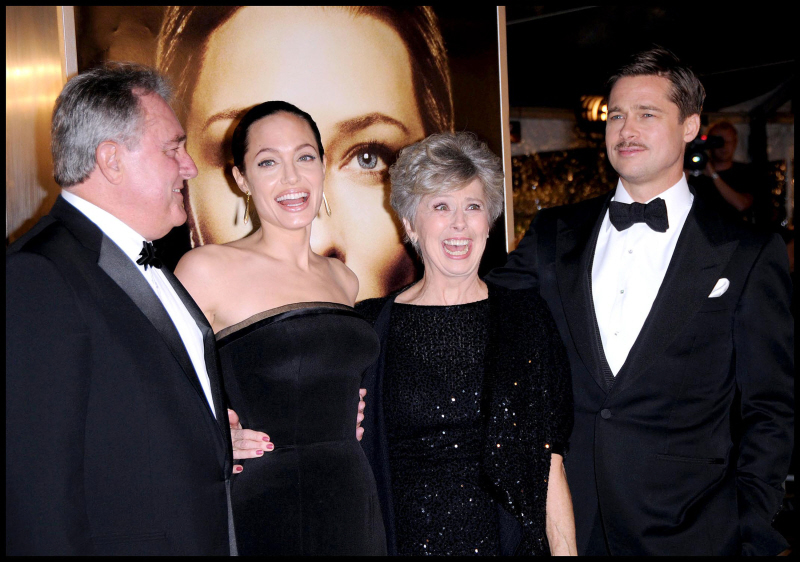 Photos courtesy of Fame, WENN & Pacific Coast News.