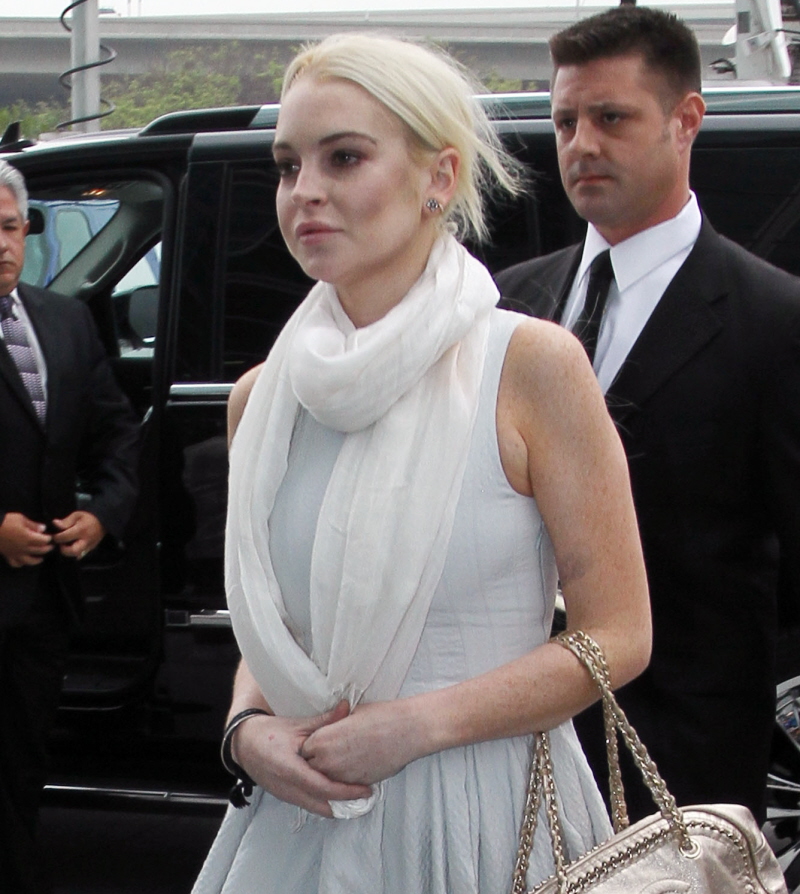 When I'm writing endlessly about Linnocent and her insane crack shenanigans, you know I like to use "crack" as a verb, noun, adjective, and perhaps even an adverb ("she walked crackily"). Sometimes I'll stop myself and wonder, "Gee, will people ever think I'm talking about Linnocent's actual crack, as in her 'vadge,' as opposed to her all-encompassing crackhead status?" Do you ever make that mistake? Because I sometimes catch myself and think, "NO. I can't say 'crack' here because it could be read in a way that is much too vulgar." With that in mind, there's some news about The Cracken's crack, and I don't care how vulgar that is. She's posing for Playboy! And the crackhead is getting PAID too.
Lindsay Lohan is shooting nude photos for Playboy — TMZ has confirmed — and LiLo don't strip for peanuts … the spread will earn her almost a million dollars!

Sources tell us the deal has been in the works for months, and that Lindsay balked at an initial $750K offer because she wanted … ONE MILLION dollars … to show the world what her momma gave her (apologies for the DiLo reference).

We're told Hugh Hefner and Co. recently came back to Lindsay with an offer less than her asking price — but close enough for her to sign on the dotted line. No word yet on which issue Linds will be featured in … but it's a good bet she'll be on the cover.

Lindsay's rep said, "I can neither confirm or deny at this time." Playboy didn't immediately respond to our email or phone call. 

According to sources, the shoot started over the weekend — which means Linds was juggling her court ordered morgue duties … with getting nekkid.

Sweet, sweet multi-tasking.
[From TMZ]
Am I alone in not thinking this is some huge deal? Linnocent has already shown her firecrotch in candids, and she's already done several half-naked photo shoots (like the Marilyn one). I'm only surprised that she hasn't posed for Playboy before this. Plus, that million-dollar payday will certainly help with her hundreds of thousands of dollars of debt, plus her legal fees, plus her drug "expenses". Basically, she's already blown through that $1 million before it's even in her hot little hands.
Oh, and here's another interesting story – Linnocent just fired her manager Lou Taylor. Taylor also managed Britney Spears, and according to TMZ's source (Dina), "Lindsay felt Taylor (who also manages Britney Spears) didn't have the time to manage her and Lohan wanted someone who could put more effort into her…Lindsay felt her finances (which were Taylor's responsibility) were beginning to slip through the cracks and word was getting back to her that her balances were not being handled in a timely manner … in part because Taylor is based in Tennessee." Linnocent's delusional rep, Steve Honig, told TMZ that "the split was amicable". Is anyone else surprised that LL still had a manager? That's the most shocking part. I also like how The Cracken is basically throwing Lou Taylor under the bus, and blaming him for her cracked-out financial mess. I wonder who Linnocent's new manager is going to be? CoughcoughMotherCrackiecough. After all, it was probably Dina's idea to get her daughter to pose for Playboy.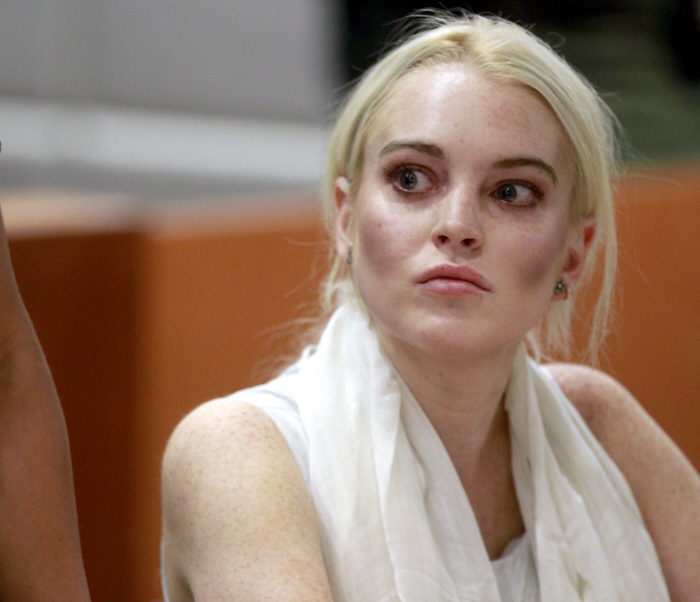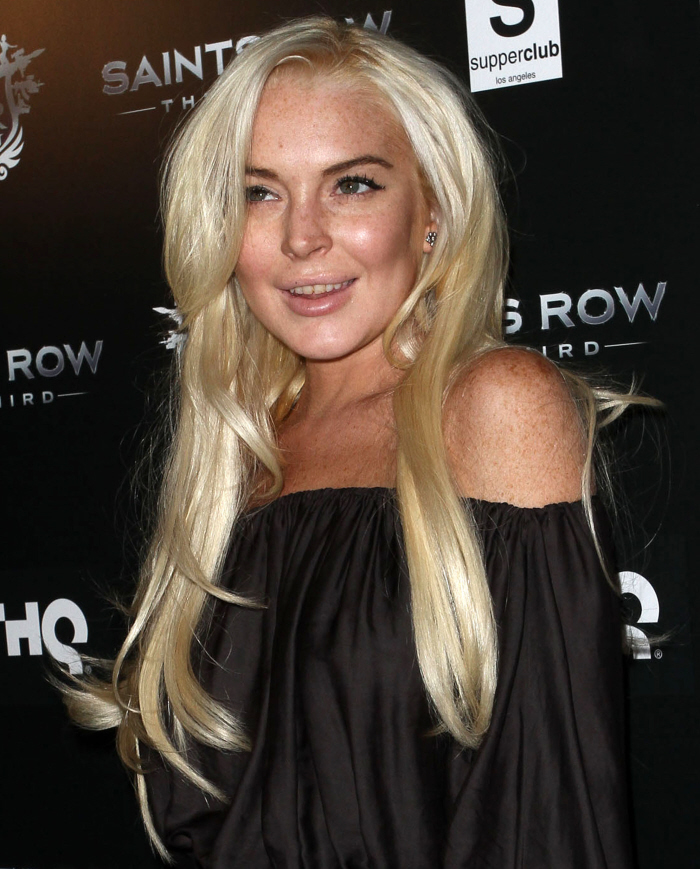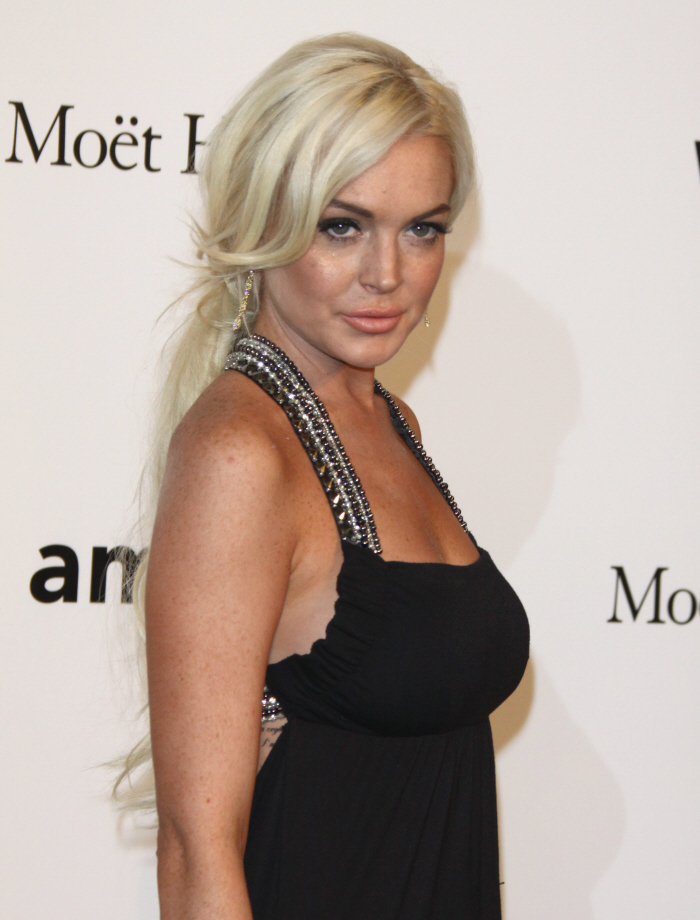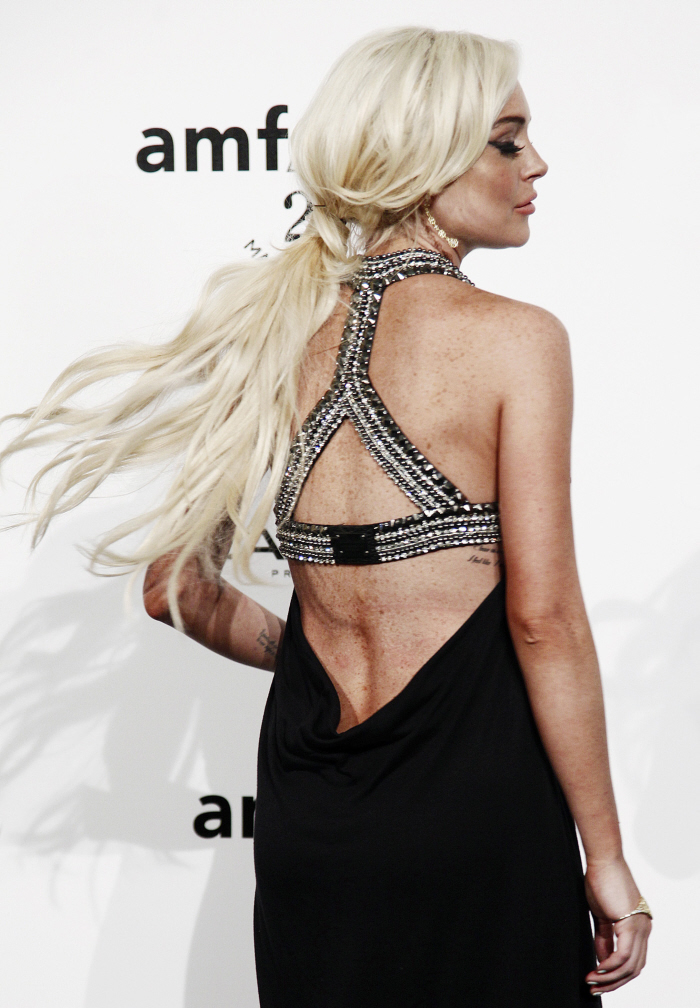 Photos courtesy of Fame & WENN.