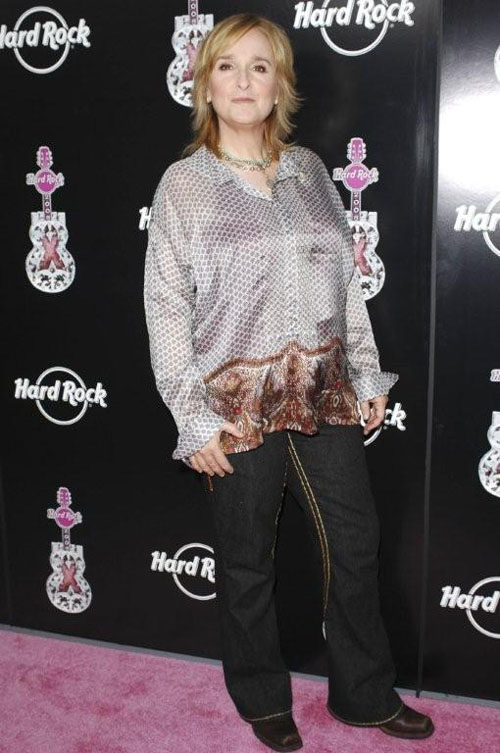 As election day draws near, many in California are preparing for the chance to vote on Proposition 8 – a ballot question that, if passed, will reverse the Supreme Court decision in the state allowing gays the right to marry. California resident and lesbian, rocker Melissa Etheridge, blogged about her experiences being discriminated against when she attempted to legally adopt the children she parented with her ex-partner, Julie Cypher. Julie was artificially inseminated and gave birth to two children while in a relationship with Etheridge. When Melissa wanted to adopt the kids and put them on her health insurance, she was denied.
I remembered being a new mom in 1997. I followed the long trail of red tape to find a way to adopt my children so they could be covered by health insurance, or so I could see them in the hospital in case of some emergency, along with dozens of other reasons. I was fortunate enough to have the financial resources to find a lawyer that would help me through the heart breaking adoption system. The social worker would come to my house, numerous times, evaluate me, have me fill out all of the forms and then regretfully deny me my right to adopt my children because California law prohibited social workers from adoption approval of same sex couples. Then my lawyer would take my case to a judge that would read the social worker's words "regretfully deny" and then the judge would say, "overruled, "allowing me to adopt my children within the legal system. I give thanks to these great people who truly believe in equal rights and risked so much for so many families.
There were the dark times, when proposition 22 was put on the ballot in 2000. It was a strange act, more like a true or false question: "Marriage in the state of California is defined as being between a man and a woman." Okay…? It passed.
Etheridge also talks about the joy she experienced when she was finally granted the right to marry in 2003.
Then I remembered my own wedding in 2003. I had found my true love, Tammy. It was a magical ceremony that started with my children walking with me down the aisle to meet my bride as the two aisles merged into one. I wanted to stand in front of my community of family and friends and declare my promise to be committed to my partner, now my wife, through thick and thin, in sickness and in health, something that would be tested with my breast cancer diagnosis and treatment later that next year. The day before the wedding Grey Davis gave same sex couples domestic partnership rights, one of his last moments as governor and we proudly hung our certificates on our wall. They were limited rights, but doggone it, it was a beginning.

…Now, I know my preference of life mate freaks some people out. Maybe it is just their fear of sex or intimacy. I know that they hold up the bible and say that it's wrong. Fine, let me stand before my creator and take any consequences there might be to living my life in truth and balance with my spirit.
I believe in our democracy. I believe in our constitution. I believe we live in the greatest country in the world. I believe that we are as strong as our weakest link and if we deny any of our citizens the right to "life liberty and the pursuit of happiness" then we deny it to all of us.
If someone with the money and resources Melissa has faces this kind of discrimination, it really makes you wonder how difficult it must be for the average gay man or woman to be recognized as a parent or guardian of their own children, to visit their partner in the hospital, and so on. Why someone would want to deny other people these rights based on their sexual preference just doesn't make any sense to me. I'll be keeping my fingers crossed that this clearly hateful proposition gets voted down next week.
Melissa Etheridge is shown at a breast cancer benefit at the Hard Rock Cafe in Los Angeles. Photo credit: WENN.