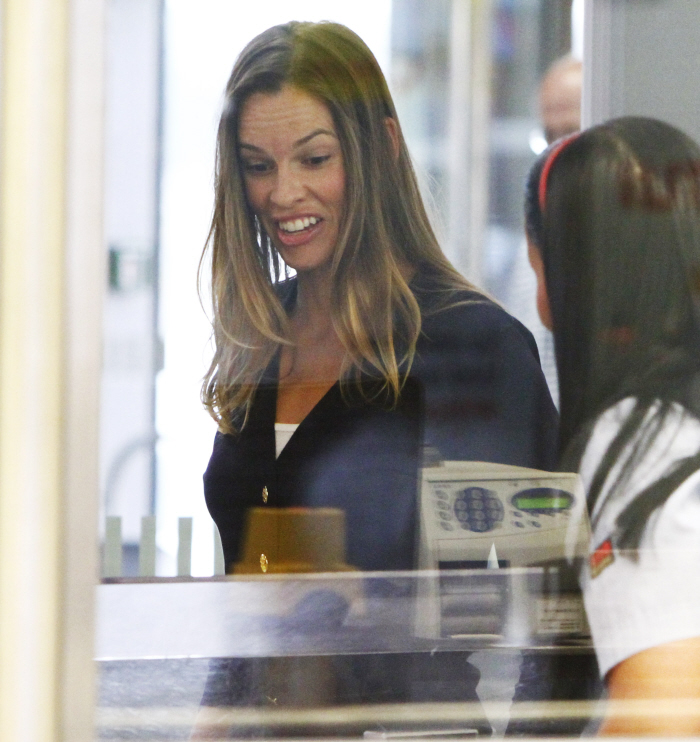 A few weeks ago, Hilary Swank was flown into Grozny to attend the 35th birthday party of Chechen despot Ramzan Kadyrov. It was a big event in which Kadyrov sat in a box seat, surrounded by thousands of well-wishers, and various celebrities like Swank and Jean Claude Van Damme went on stage to wish him a happy birthday. Kadyrov has been on every human-rights watch list for years – he is a known homicidal, genocidal douche and puppet of the Russian government, and Swank (and other celebrities) gave him legitimacy by attending his party like he was a legit world leader. Anyway, Hilary later apologized and claimed that she had no idea about any of this, that she didn't realize she had been invited to this dude's birthday party. Cue video of her standing on stage, wishing Kadyrov a "happy birthday".
The Human Rights Foundation claims that Swank was forewarned – by them. They sent a warning to Swank more than a week before the event. The HRF's spokesperson Sarah Wasserman told The Wrap, "After five days of wall-to-wall criticism, [Swank's apology] is weak, especially since the Human Rights Foundation sent a warning directly to Swank through her manager on Sept. 26. Her claim of ignorance is laughable. Worse, the video of her birthday wishes shows her boasting about her knowledge of Chechnya and how she 'reads' and 'does her research.' The more important question now is, what is Swank going to do with the blood money paid from Kadyrov's coffers? She sidesteps the issue completely."
But Swank's spokesperson did issue a statement days later, telling The Wrap that Swank "is donating her personal appearance fees from this event to various charitable organizations." But until now, the amount Hilary Swank got was still unknown. Radar reports that Swank got the biggest payout of all of the celebrity guests – $1.5 million! However, Swank still claims that she only thought she had been invited to the event to attend "the opening of a residential and commercial complex in Grozny City on October 5." Her rep says she went to the opening "because the construction project was described to her as a symbol of hope for the people of Chechnya, a region that had been devastated by war. Specifically, she was advised that the project was instrumental in the creation of jobs and other opportunities for the people of Chechnya." So… Hilary thought she was getting paid $1.5 million to go to the opening of a residential complex? And then she just accidentally put on a ball gown and went to the birthday party? I still don't understand this argument.
This Hilary Swank-debacle has changed one thing, though – two groups are now going to be offering "free, confidential services" to celebrities, advising them on what events to avoid in the cause of human rights. Celebrities can go to the Global Philanthropy Group or the Human Rights Watch if they think a gig is iffy and they want to know more about it. Or, you know, they could just do five minutes of research…?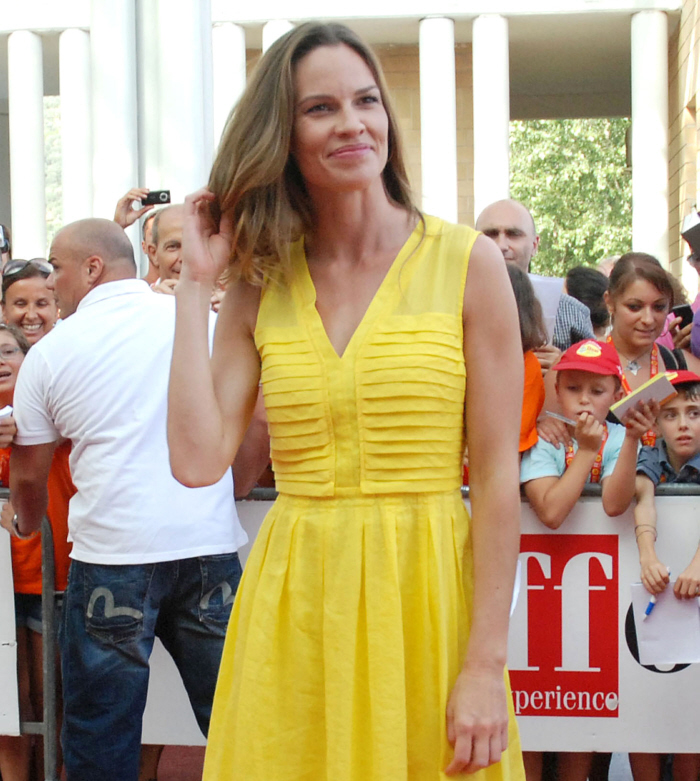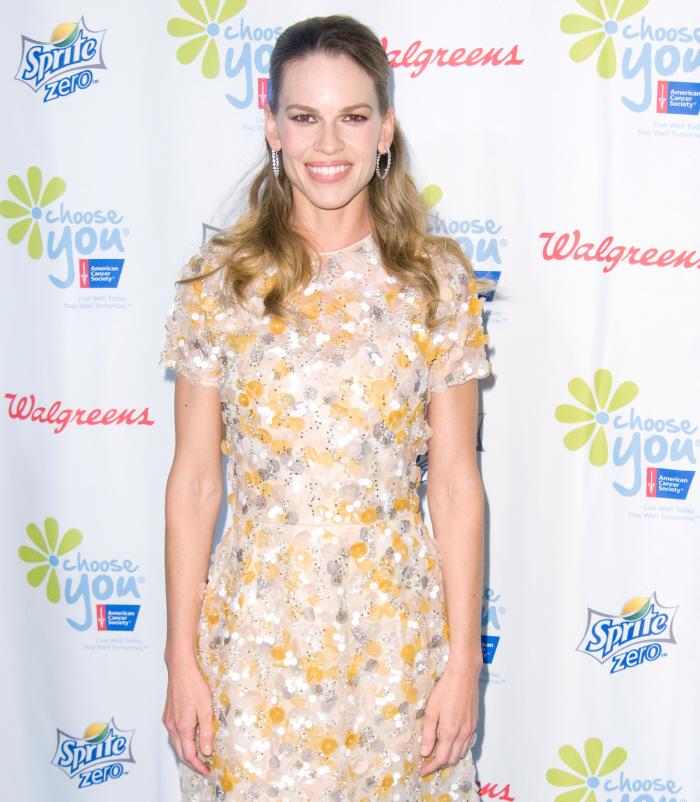 Photos courtesy of WENN.