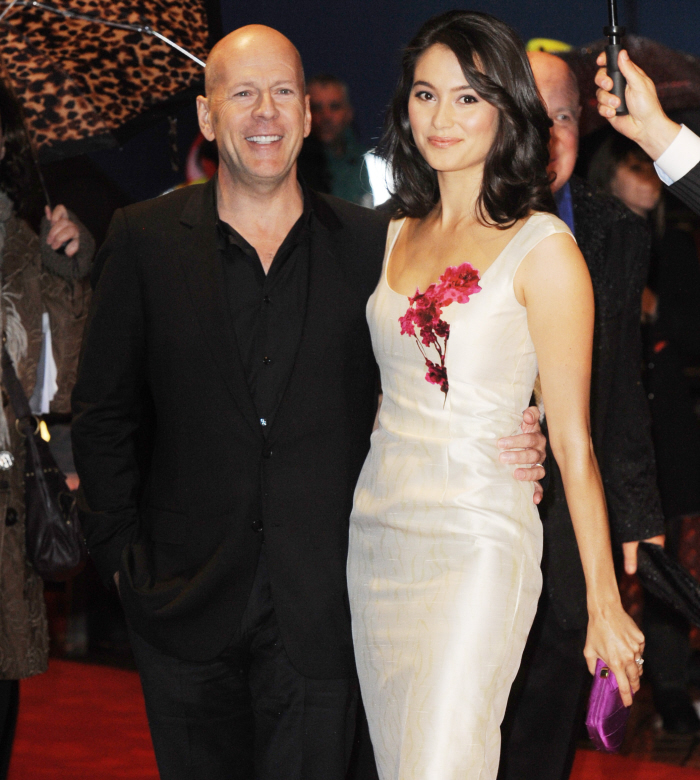 This is interesting – it seems that Bruce Willis and his wife of three years, Emma Heming, are expecting their first child together. Bruce is 56 – Emma is 33 years old. I had actually been wondering why Bruce was keeping so quiet about Demi and Ashton (beyond the odd tabloid report that he's going to kick Ashton's ass), and this is probably the answer. Bruce has got his own stuff to concentrate on, and he's starting a family with his second wife. That's why he's not all over this Demi stuff.
While Demi Moore struggles to keep her marriage to Ashton Kutcher together following reports that he'd had an affair, her ex-husband Bruce Willis and his wife are stronger than ever — with some big news on the way!

Life & Style can exclusively reveal that Bruce and his wife, Emma Heming, are expecting a child.

"Emma is showing!" an insider exclusively confirms to Life & Style. Bruce has three daughters with Demi — Rumer, 23, Scout, 20, and Tallulah, 17.

And while Demi, 48, has longed to give Ashton, 33, a baby since they got married in 2005 — and gushed about it as recently as January — she hasn't been able to get pregnant.

"Emma is living Demi's dream," the insider adds. Bruce, 56, and Emma, 33, tied the knot in 2009. This will be the couple's first child.
[From Life & Style]
Way to make it all about Demi, Life & Style! Can't we just be happy for Emma and Bruce? Why does it have to be all about Demi? So, congrats to Emma and Bruce. Bruce always seemed like such a great dad to Rumer, Scout and Tallulah, so I'm sure he's excited about this "late-in-life baby" (for him, for Emma it's just a "baby"). Do you think Bruce is hoping for a boy this time? Probably.
PS… Jesus, Emma and Demi could be sisters, they look so much alike. Emma looks so much like Demi's old face, before all of the tweaking.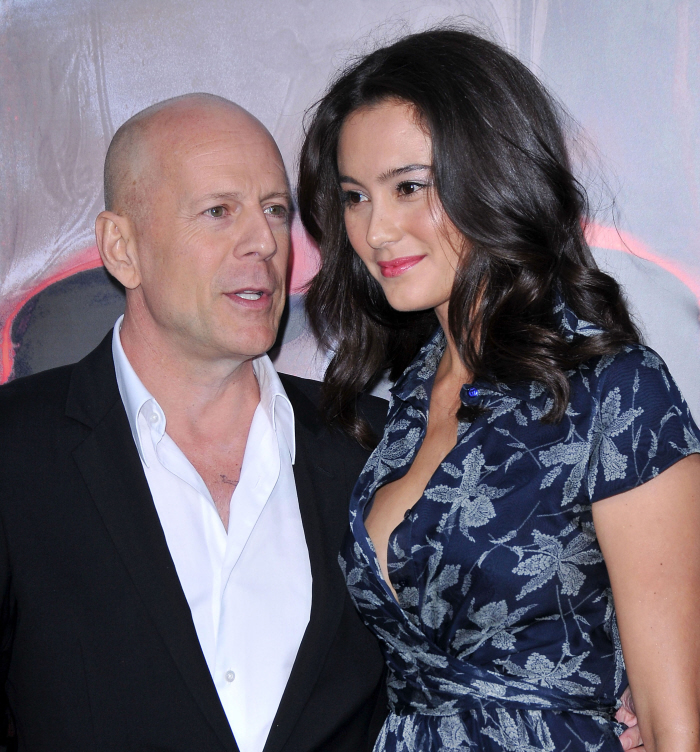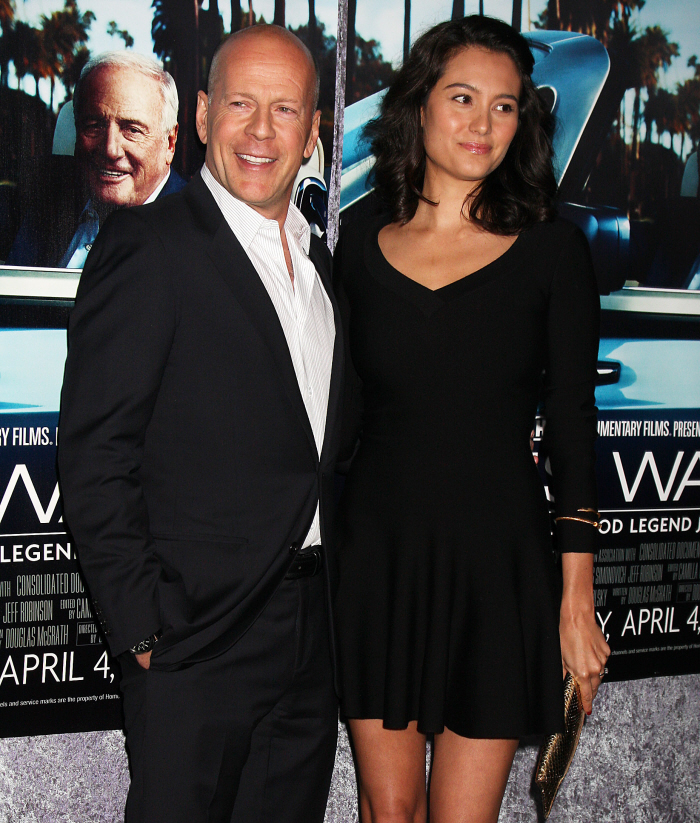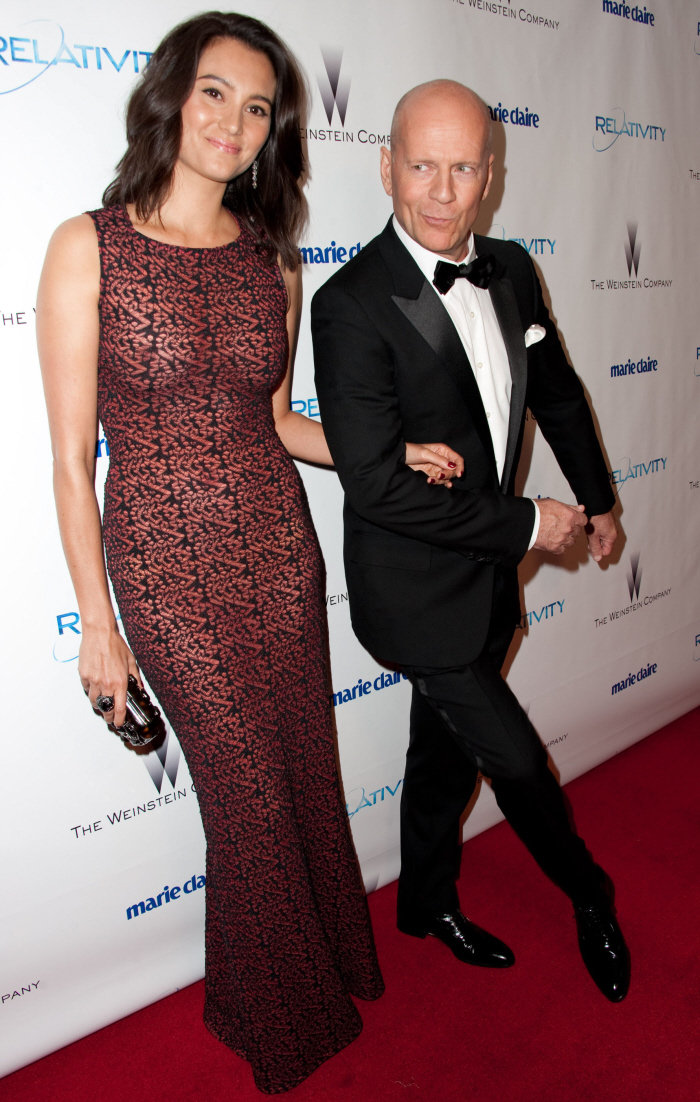 Photos courtesy of WENN.