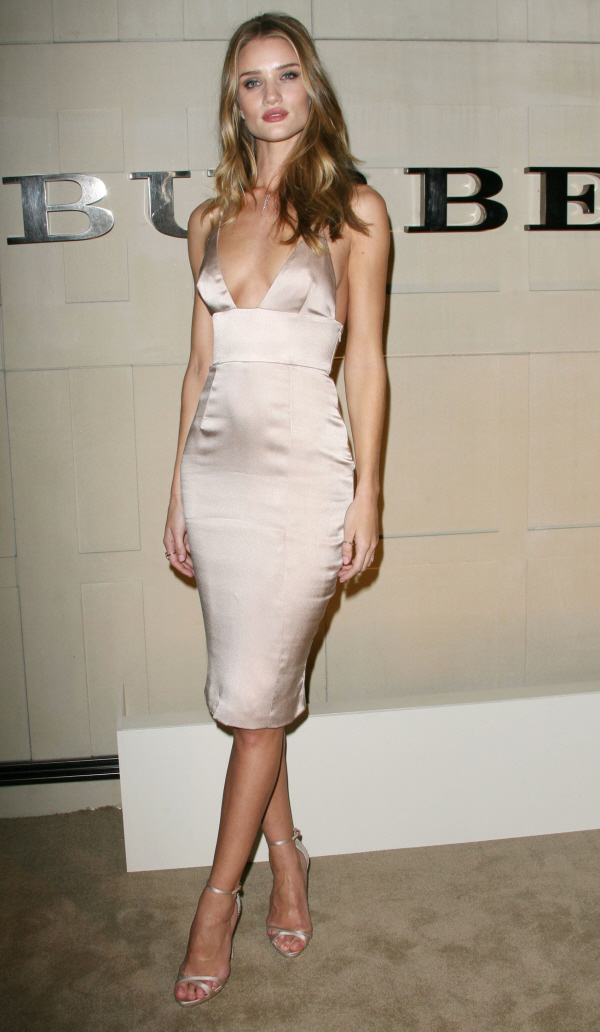 I'm too tired and sick to come up with a clever "explanation" for why all of the super-skinny girls were at the Burberry event last night in LA. It was the launch of Burberry's body fragrance, and the evening was hosted by Burberry's current face, Rosie Huntington-Whiteley. But Rosie wasn't even the skinniest girl there – Kate Bosworth and Rachel Zoe also showed up. Let's talk about Rosie first – I like her dress, but every photo I see of her, I realize more and more that she's just about styling. On her own, she's a moderately pretty, although rather strange-looking girl. The styling makes all of the difference.
Next up: Rachel Zoe. I unabashedly LOVE this Burberry coat. I lurve it. It's gorgeous. I could never pull it off, though. You have to be skinny and have little to no bust to really make this kind of slim-cut, double-breasted jacket/coat work. Also: Rachel's FACE. Why isn't she a Halloween costume?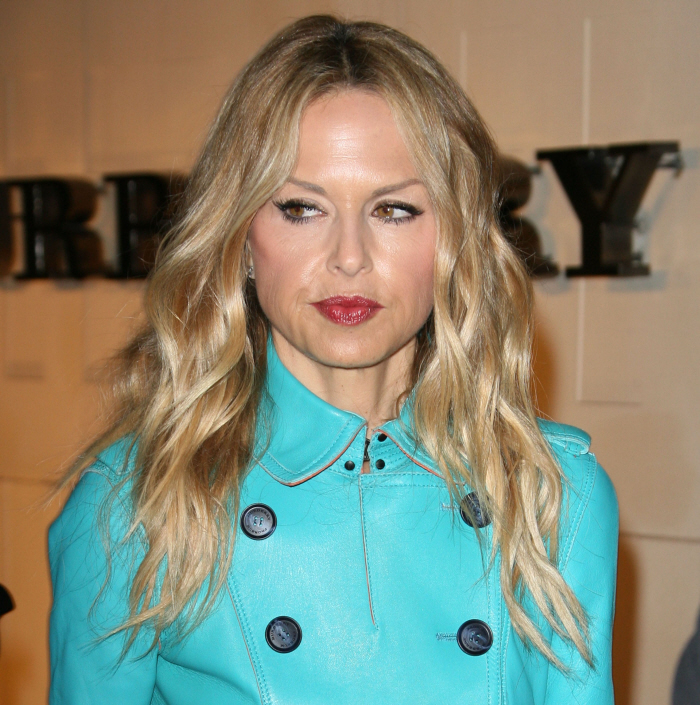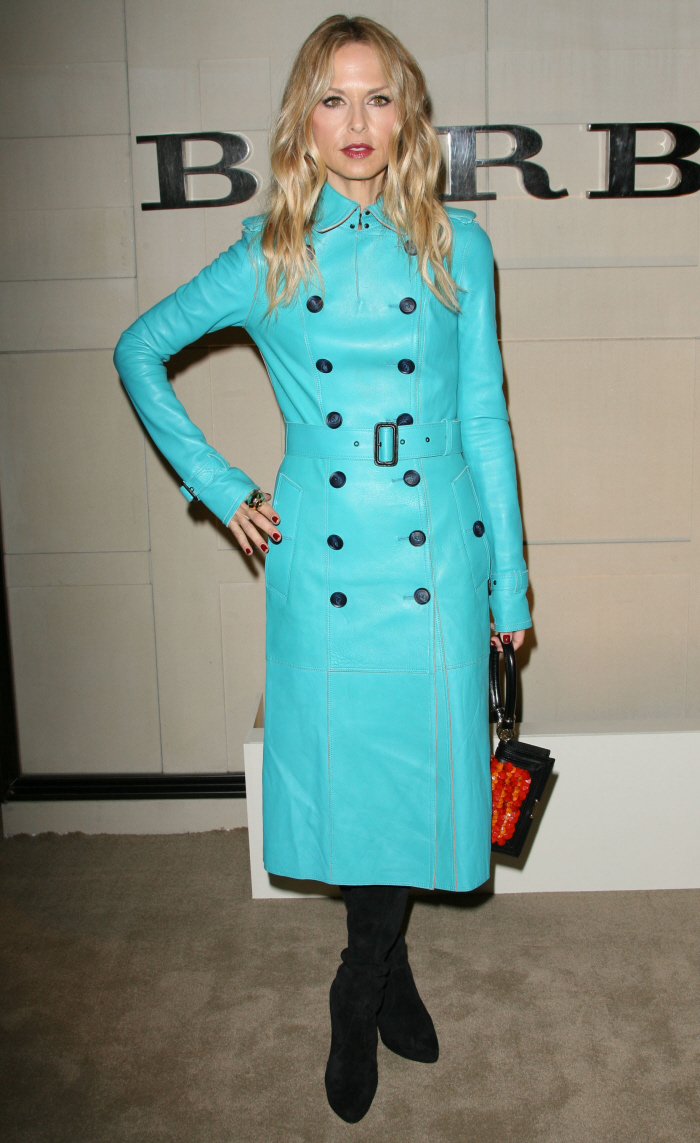 And finally, Kate Bosworth. Now… I was going back and forth about The Bos. On one side, her arms look slightly fleshy, like she's actually eaten a solid recently. On the other side, her legs are still "pin thin". Actually, even pins are like, "Damn, that's thin." However, I think The Bos looks pretty good for her. She looks so much better with loose hair, and the Burberry dress is flattering and pretty on her. It's nice to see her in a bold print with bold colors, too. Usually she sticks to neutrals.
By the way, in a recent interview, The Bos referred to her relatively new boyfriend Michael Polish as her "life partner". They've been dating for what? Like, four months? She told The Sunday Times Style Magazine, "He's a special one. There's nobody in the world I admire or respect more. When I look at him, it's not a crazy infatuation, it's more like we are each other's life partners." Yikes.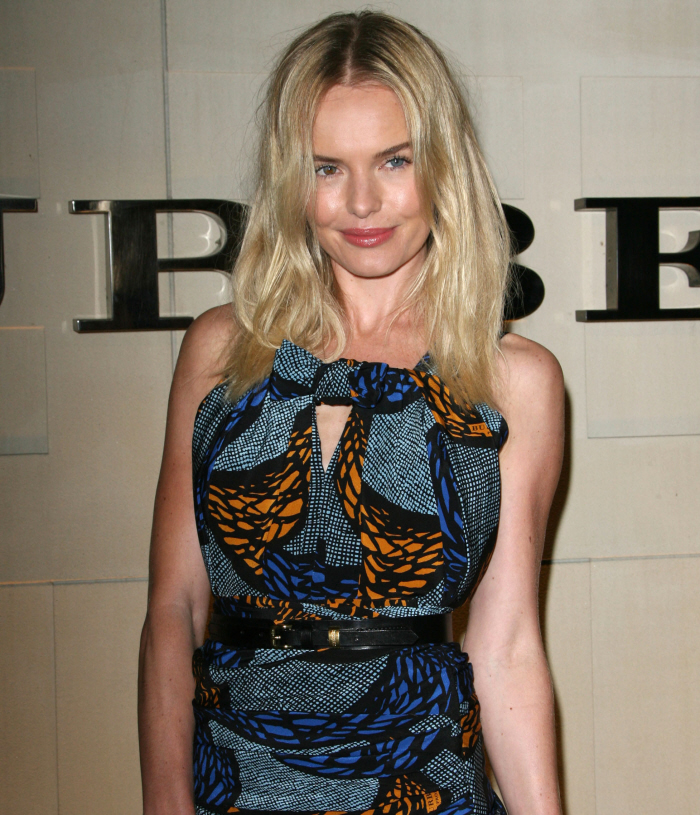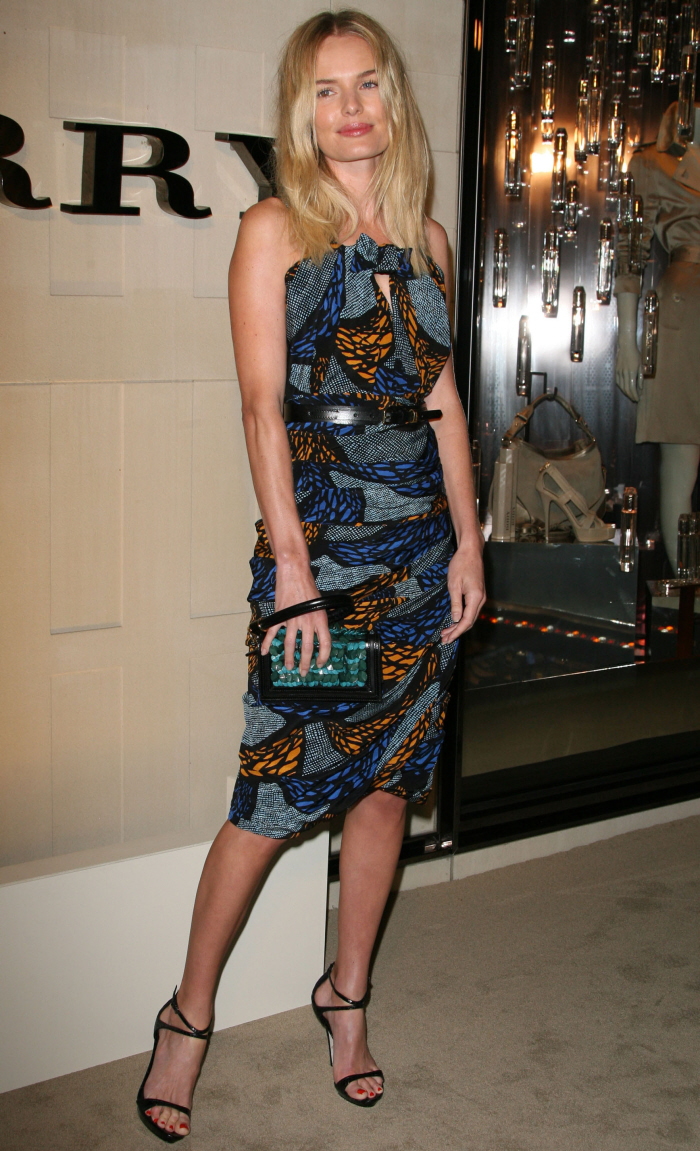 Photos courtesy of WENN.