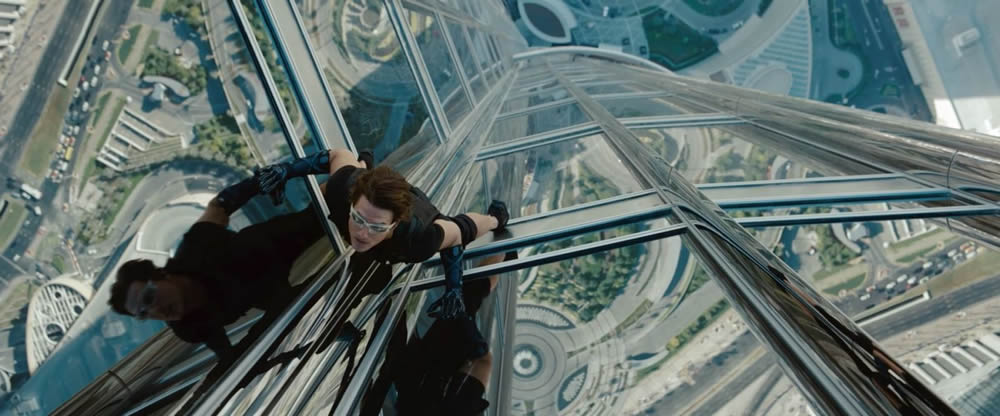 As everyone is well aware by now, Tom Cruise is extremely committed to proving his masculinity on the big screen. His most recent instance of testosterone-laden celluloid implantation is through his "very sensitive" and controversial One Shot casting. But that's not all, of course. Tom's also proven himself to be a very manly man by giving us free tickets to his gun show and strategically posing for, depending on how you look at it, oddly lumpy or fabulously hot shirtless photos of himself on the set of Mission: Impossible 4 – Ghost Protocol. About a year ago, Tom filmed scenes atop the Burj Khalifa Tower (the tallest building in the world) in Dubai and freaked out a tourist on the observation deck in the process. It goes without saying that the Burj Khalifa resembles a giant phallus, right? Well, here's a newly-released featurette that shows Tom gleefully intensely having a ball while swinging from the Burj:
It's been widely reported that Tom Cruise performed his own stunts for the latest installment in the Mission: Impossible series, Ghost Protocol.

But a new video shows the moves are truly death-defying.

In the gasp-inducing sneak peek, Cruise, 49, dangles from a suspension cord and runs up, down and sideways along the tallest building in the world, the Burj Khalifa in downtown Dubai, which stretches 2,723 feet (just over half a mile) into the sky.

The scene was filmed using cameras in the building as well as a helicopter crew circling it.

"This is just another day at work on Mission: Impossible," according to director Brad Bird.

Mission: Impossible – Ghost Protocol will hit theaters Dec. 21.
[From People]
Poor Tom wants to be taken so seriously as an action hero. Sure, Tom was brave enough perform these stunts, but I have no doubt that they was not "truly death-defying" because the film's producers simply wouldn't have taken that chance. If something would've happened to Tom, they would've lost many millions of dollars. Thus, they had the best people working on these stunts with Tom, reinforcing them, and testing them beforehand. All so Tom could look like a big (emphasis on the big) tough guy … while danging from a phallus.
Meanwhile, actresses such as Hayley Atwell, Diane Kruger, Kate Beckinsale are battling it out for the female lead alongside Tom in Oblivion, a science-fiction adventure film. No doubt, Tom will wear lifts in that movie too. And exactly what (other than shopping) has wife Katie Holmes been up to lately? She's been filming a guest spot on CBS' "How I Met Your Mother" as Naomi, a.k.a., "The Slutty Pumpkin." The Halloween-themed episode will air next Monday, and here's a video preview from Us Weekly:
Uh, that pumpkin was far from slutty. I bet Tom likes it though.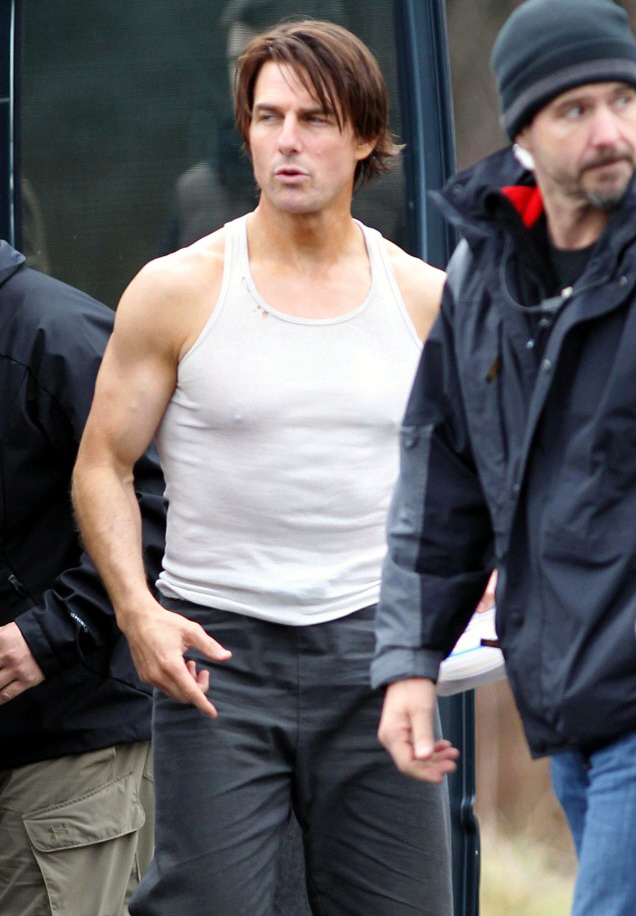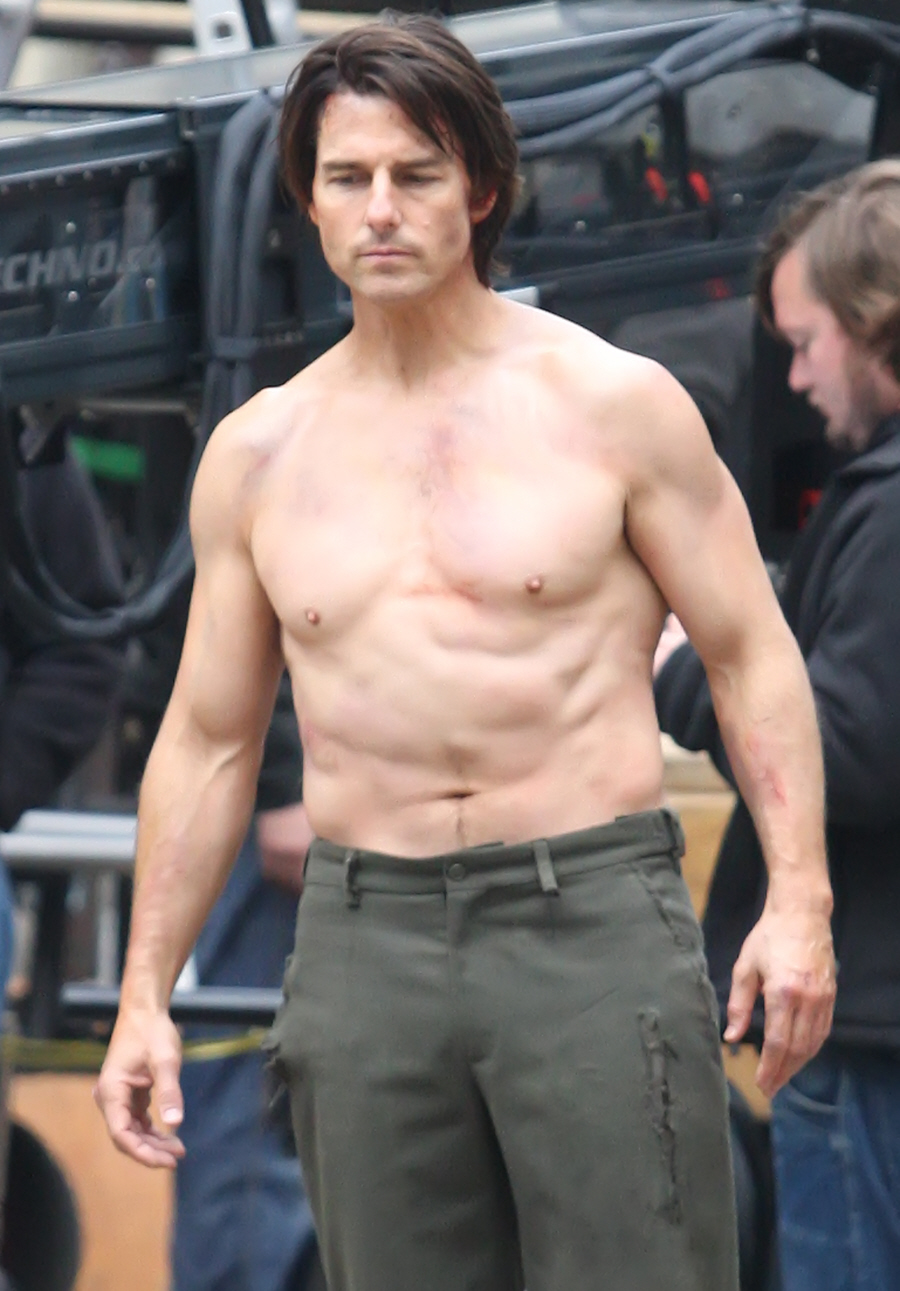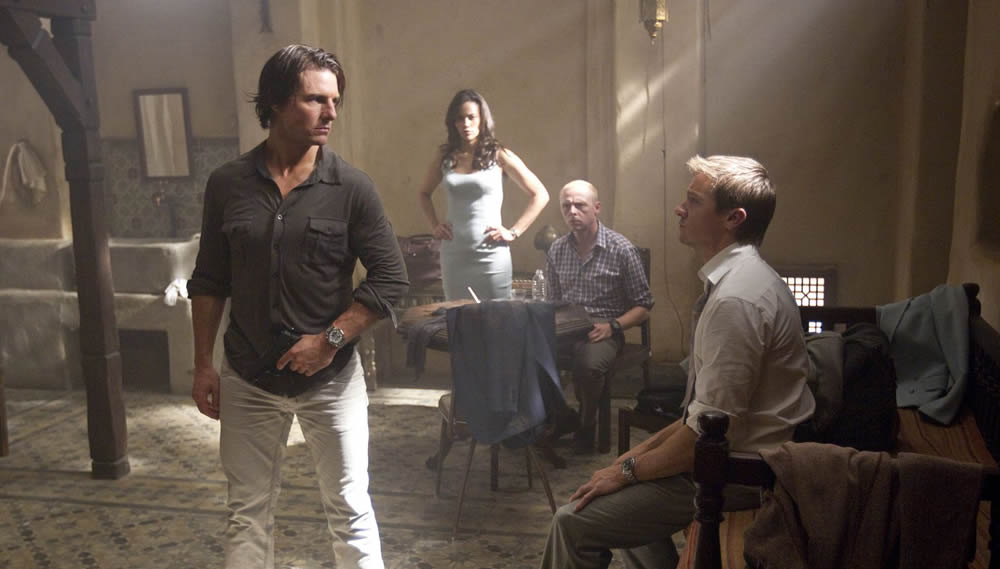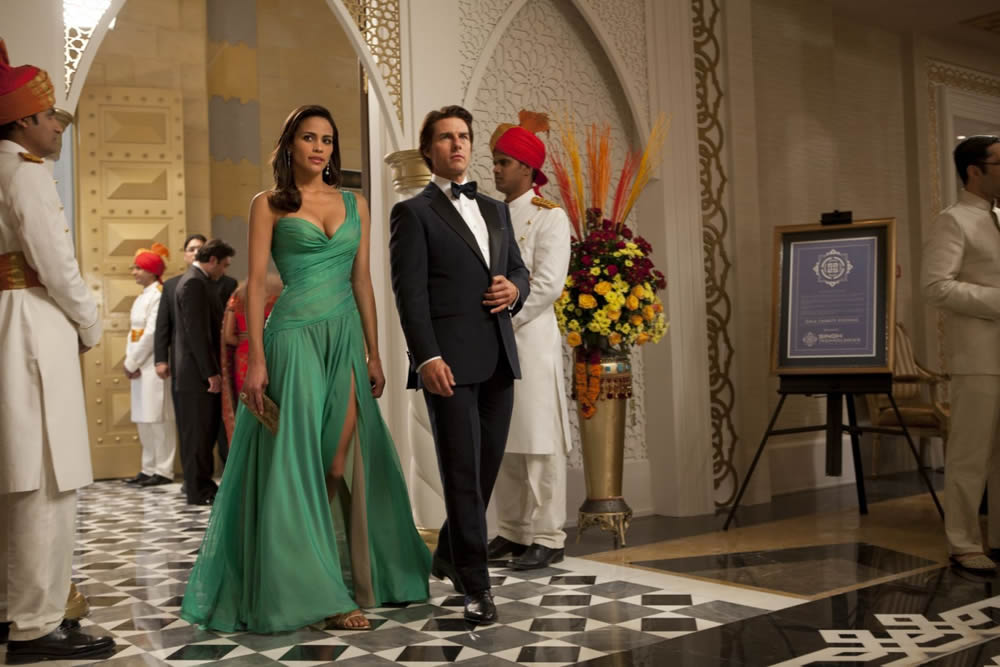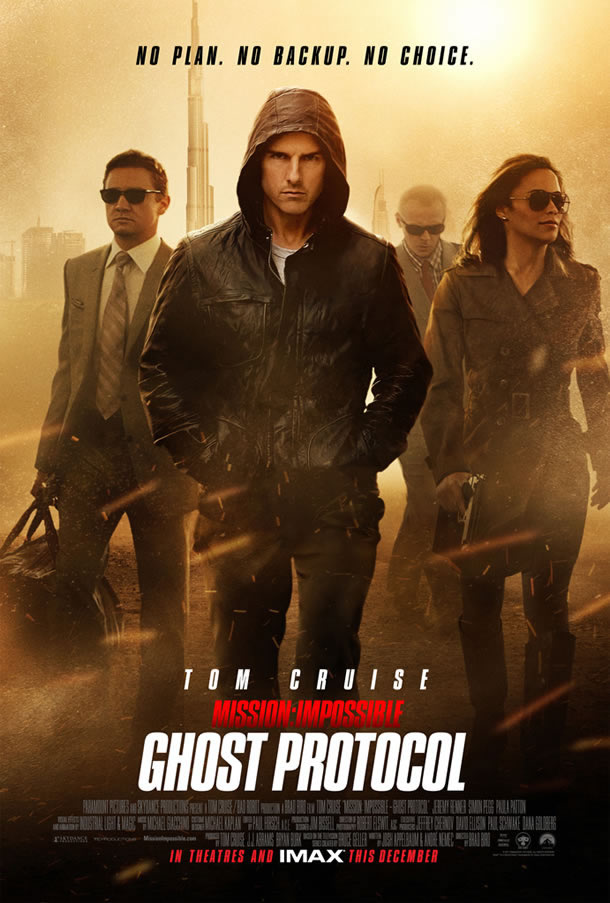 Photos courtesy of WENN, AllMoviePhoto & Bauer-Griffin