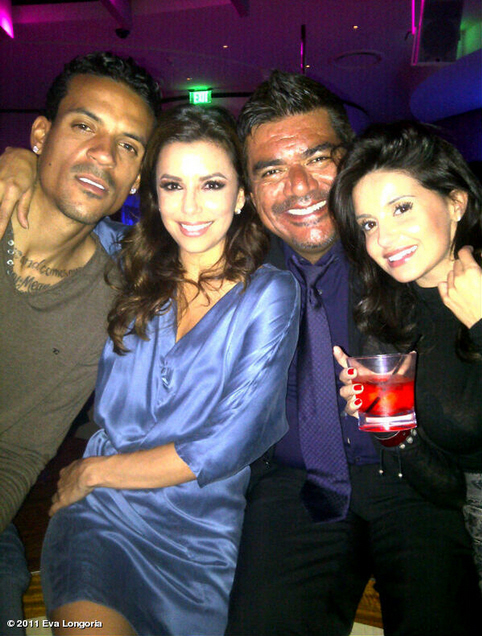 Eva Longoria has been loved up with Eduardo Cruz (Penelope's brother) ever since Eva and Tony Parker split. Like, instantly, Tony moved out and Eva moved Eduardo in. It really happened that fast. So, Eduardo and Eva have been together for nearly a year, and Eduardo has managed to get Eva to be more low-key. That's a shock to me – Eva is the Queen of In-Your-Face, Famewhore Celebrities. But even when there's a potentially juicy rumor about Eva and Eduardo taking it to the next level, Eva denies the rumor and continues to keep it low-key. Shocking, right?
Well, it seems like Eva might be getting the 12-month-itch in her relationship with Eduardo, because Page Six reports that she might be eyeing yet another baller. This one's a Laker, and his name is Matt Barnes (he's the dude on the far left in the header photo).
Eva Longoria may have her eye on a new baller. The actress shared a flirty dinner with LA Lakers forward Matt Barnes in New York. "Desperate Housewives" star Longoria, who divorced former San Antonio Spurs star Tony Parker last November amid reports he shared racy texts with another woman, seemed "very flirty" with Barnes as they dined with two friends at Il Mulino Thursday night.

Spies at the Greenwich Village restaurant said Longoria, who's still dating Penelope Cruz's younger brother, Eduardo, also dined with two of her close friends — stylist Robert Verdi and entrepreneur Loren Ridinger — but seemed very focused on Barnes.

A spy in the restaurant told us: "There was definitely a spark between Eva and Matt. They weren't seated next to each other, but you could tell there was something between them. There was a little hand-holding over the table and a lot of eye contact."

This isn't the first time Longoria has been out with Barnes. On Oct. 16, she posted a photo on Twitter of herself partying with Barnes and George Lopez at Club Nikki in Las Vegas.

Barnes announced last Monday that he had split with his fiancée, Gloria Govan, the sultry star of "Basketball Wives" with whom he has 3-year-old twins Carter Kelly and Isaiah Michael. The pair broke up after postponing their wedding and having their struggles well- documented by reality TV.

Barnes' statement read, "We have reached the difficult decision of ending our relationship and will be going our separate ways at this time. We will work together to raise our sons and wish each other only the best."

But Govan told gossiponthis.com that she and Barnes could get back together. "We're still friends, and we're still working things out … I think anything is possible," she said.

A rep for Longoria told us, "Eva and Matt are friends and are working together doing charity work for Eva's Padres Contra El Cáncer. She was at the dinner amongst her other friends."
[From Page Six]
So I looked through Eva's Twitter, and I can't find any recent references to Eduardo or a "boyfriend". I also did a Google search, and there haven't been any sightings (that I can find) of Eva and Eduardo since early October either. Could it be that Eva and Eduardo have already split up? Would Eva be able to break up with somebody and NOT announce it? Anyway, I'm totally buying that Eva is in the market for a new athlete. She never learns.
UPDATE: She denied it! She tweeted: "First Jessica Simpson, now this. Once again, press gets it wrong, Matt barnes and I are not dating! We are doing a charity event together for Padres and Athletes vs Cancer." Meh. I still think they're probably boning.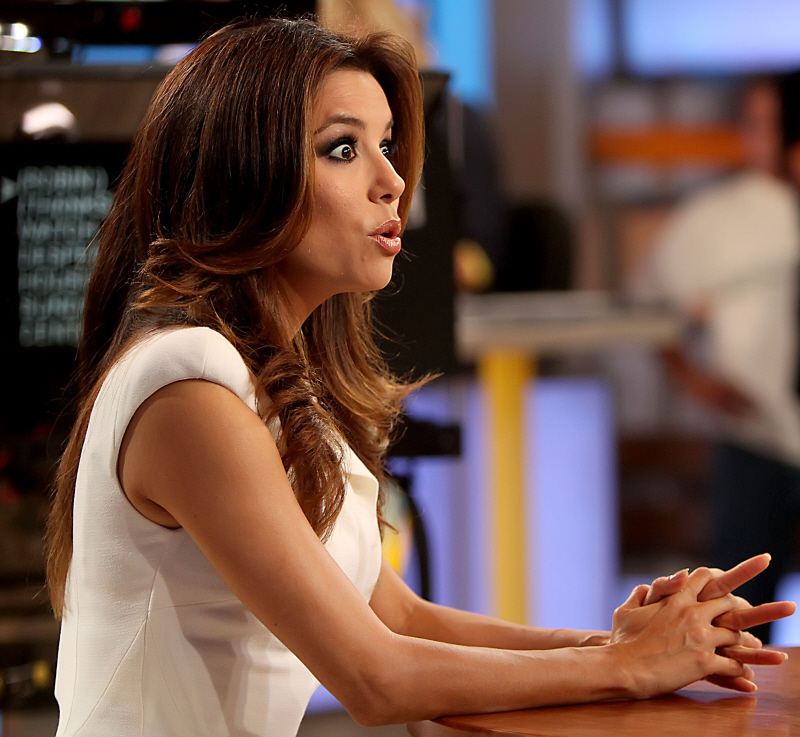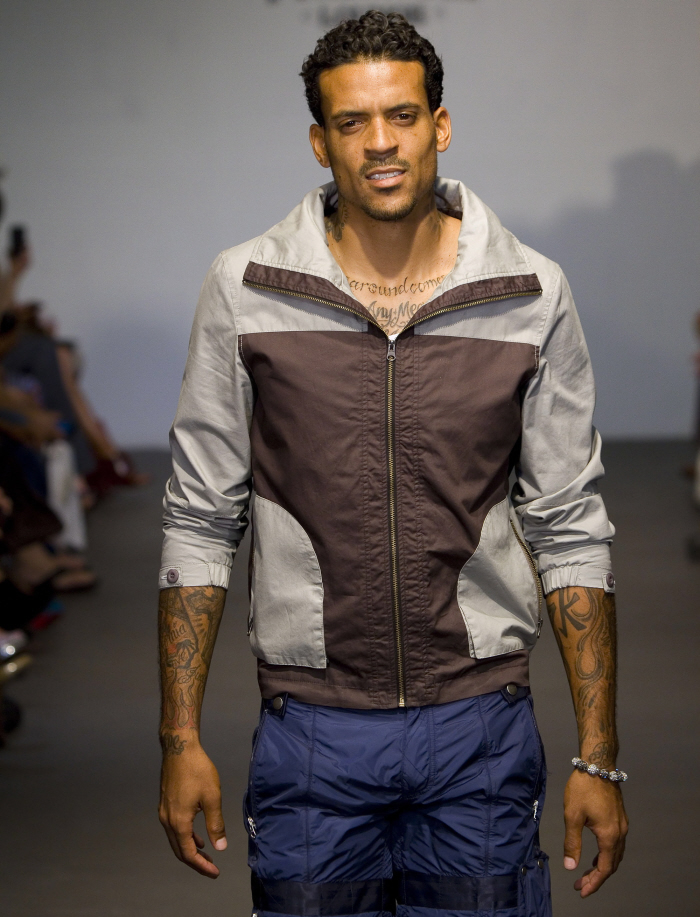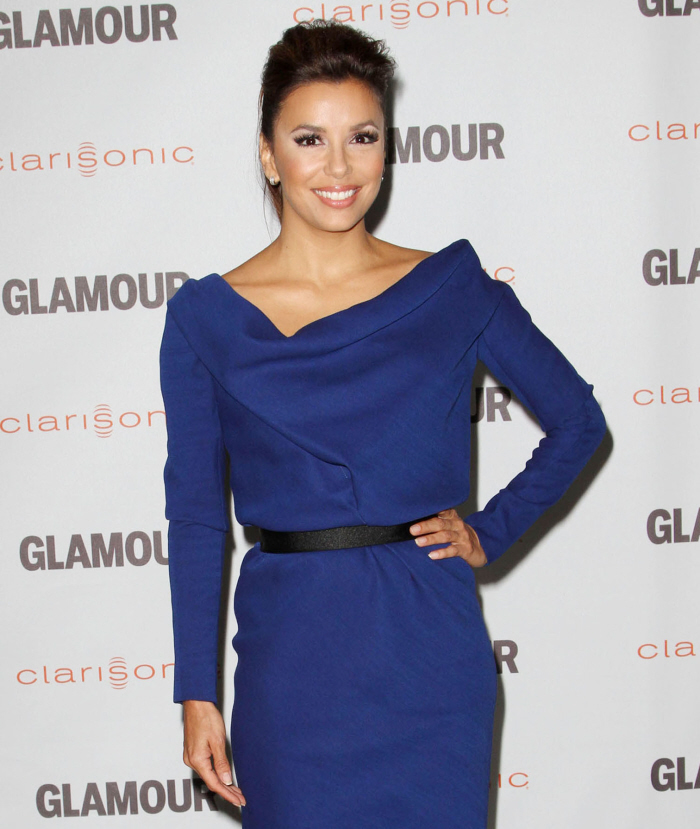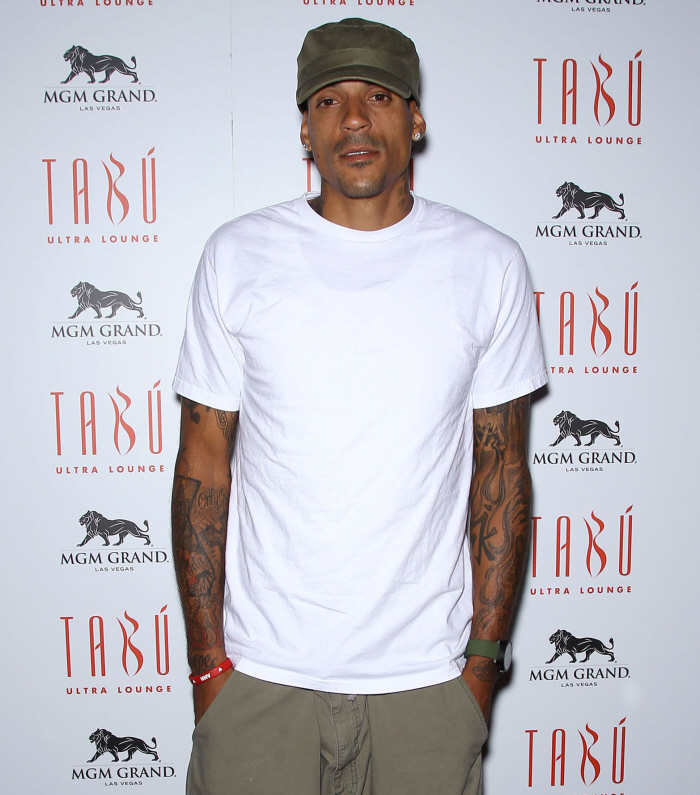 Photos courtesy of Eva's Twitter & WENN.