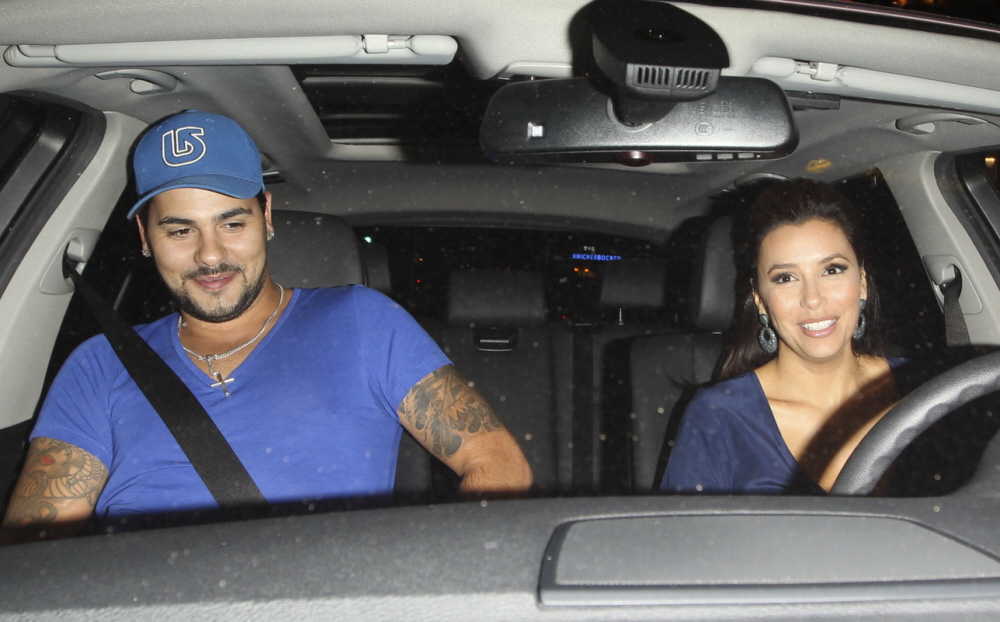 I haven't written about Eva Longoria in a while, mostly because "Who cares?" Also, I have to say – Eva has been keeping a lower profile. Maybe it's just that no one really cares enough to invite her places, or maybe the paparazzi are bored with her too, but she hasn't been getting pap'd on a daily basis for several months. Sure, she manages to get pap'd once a week or so, but that's very low-key for Eva. Anyway, Eva is still loved-up with Penelope Cruz's brother, Eduardo. He's 26 – Eva is 36. She's twice divorced, he's never been in a really committed relationship. So… I'm saying that "six months" together is an achievement – although the "six months" figure is a lie perpetuated by Star Magazine. Eva and Eduardo started up two seconds after Eva's marriage was over, last year. There were photos of them together around New Year's. So they've been together for more than eight months. Time for marriage and babies?!?
Why wait when you're in love! Eva Longoria and Eduardo Cruz, 26, are so smitten with each other that after dating for just six months, he popped the question in Marbella, Spain, a source close to the actor reveals to Star. The big moment came while they were cruising the Mediterranean on a yacht with his sister Penelope Cruz and her husband Javier Bardem, in July.

And they even plan to wed later this year.

"After he proposed, Eva and Eduardo jumped into the water together," says the source. Tying the knot again so soon may seem like a big leap for the Desperate Housewives star, whose marriage to Tony Parker ended last November.

But Eduardo's pal tells Star, "They've found their soul mate in each other."
[From Star Magazine, print edition]
Part of me thinks that Eva is just one of Those Girls. Those Girls who always have a boyfriend/husband, those girls who can never be alone for two seconds, those girls who go from "casually dating" to "OMG, we're getting married" in about a month. So, I'm not really surprised that there are engagement rumors, and I seriously doubt they're coming from Eduardo. This is ALL Eva. Which means that I don't know if I can take it seriously – I just don't see Eduardo Cruz being all "I want to spend the rest of my life with Eva Longoria!" It doesn't make sense.
By the way, did you notice how the Star Mag piece name-dropped Penelope and Javier? That's Eva's M.O. too. Eva is desperate to make this Penelope Cruz connection happen, when really, I don't think Penelope cares much for Eva. I hope Penelope really thinks that Eva is a desperate, fame-hungry B-lister.
UPDATE: Oh, and Eva's publicist denied this story. Considering he was the one to plant it, it makes sense.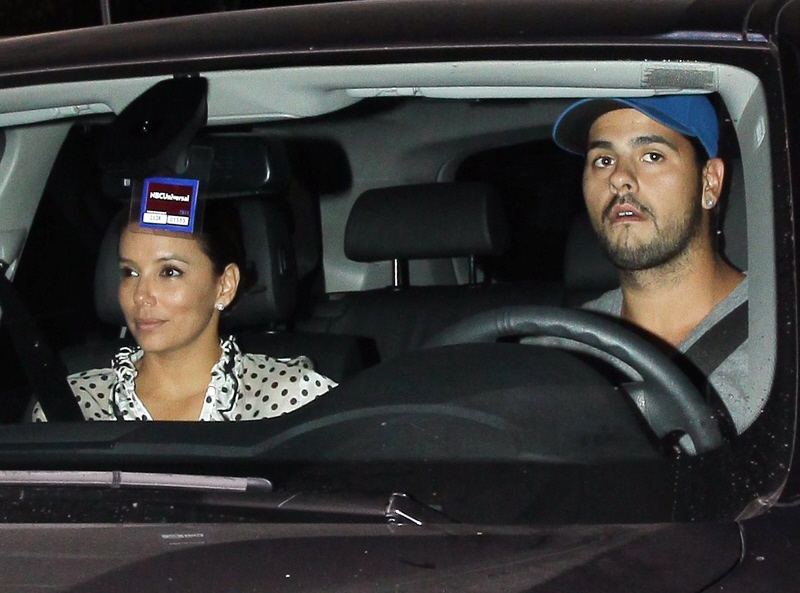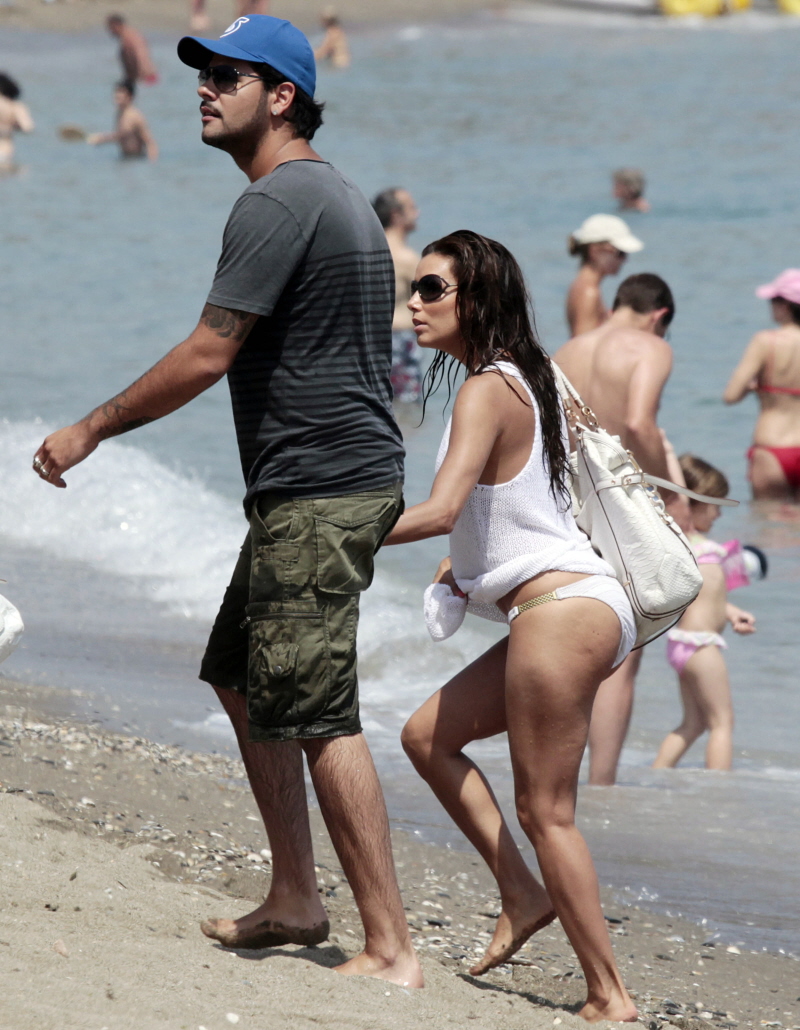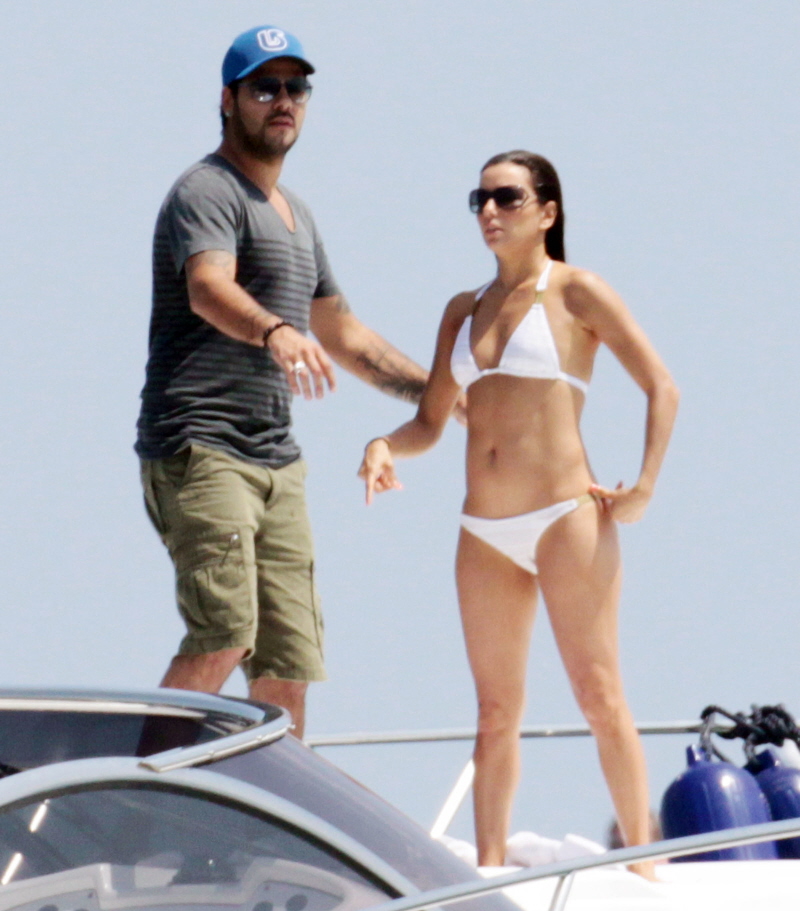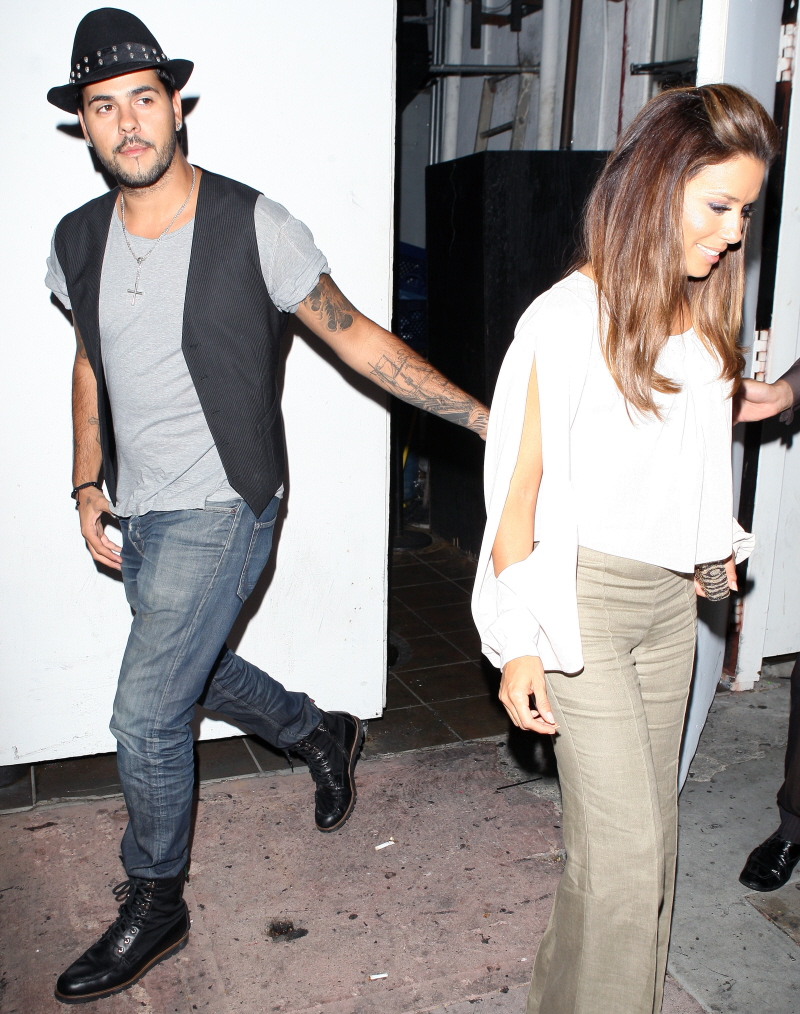 Photos courtesy of PCN, Fame.