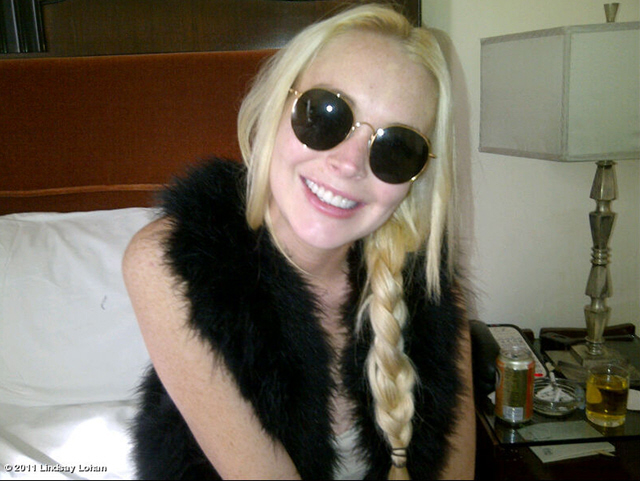 Linnocent just tweeted (or "Who Say'd") the above photo with the message, "Thanks Dr. Dorfman for the zoom… My gums are so sore though!" Because Linnocent wants us to believe that her new, shiny, bright white teeth are the product of simply "Zoom" teeth whitening, I suppose. As opposed to getting some new crackie veneers put on now that she's got Playboy firecrotch money burning a hole in her crack pocket, I suppose. After LL showed up at an event two weeks ago looking like this: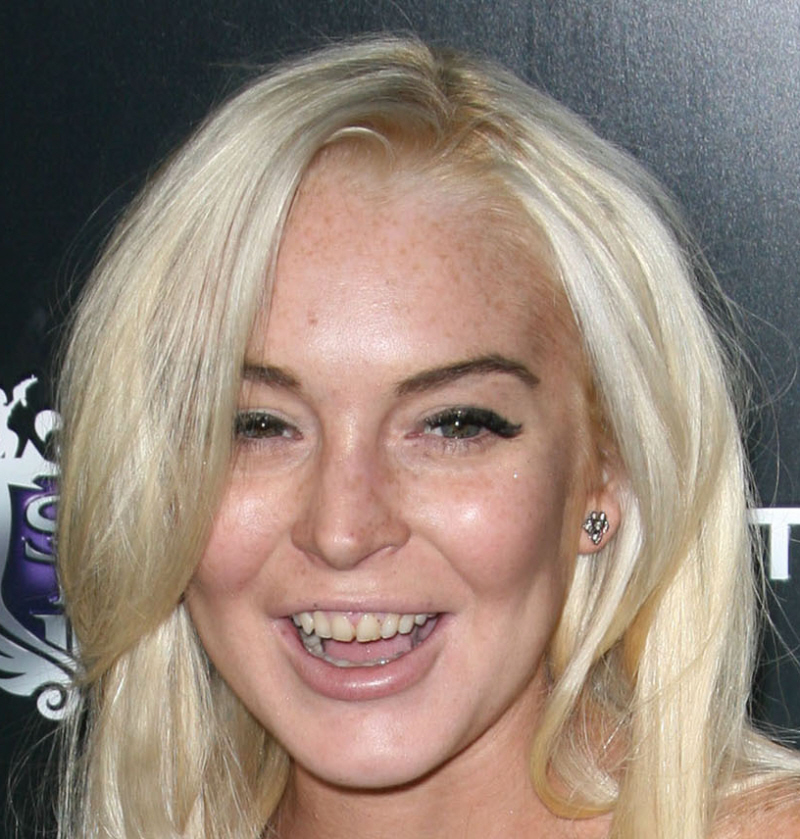 Many of us theorized that perhaps her old crack veneers were repossessed by some loan shark. Or perhaps they had just deteriorated through normal activities for LL: smoking crack, smoking meth, rubbing coke on her gums, drinking, gargling with Jack, smoking cigs, et cetera. Shortly after that cracked out appearance, however, LL began flashing some brighter teeth – she must have gone in for an emergency cleaning or something. Anyway, they looked better. And now she's just gone ahead and gotten new veneers, only we're not supposed to know that, we're just supposed to think that those little methy corn teeth turned big and bright and white by magic.
Oh, and Us Weekly points out that Dr. Bill Dorfman, is "a high-profile, L.A-based dentist who's worked with such stars as Eva Longoria, Jessica Simpson, Anne Hathaway, Usher and Ozzy Osbourne." LL also wants us to know that she sees The Dentist to the Stars.
LL is due back in court this week – on Wednesday! This is the hearing for sentencing, right? Because the judge found her in violation of her probation? I'm sure it will be a cracked-out extravaganza. Something to look forward to. Speaking of, here are some photos of Linnocent on morgue duty on Friday. She was waving to her sister Ali, who had come to visit her… at the morgue. This family.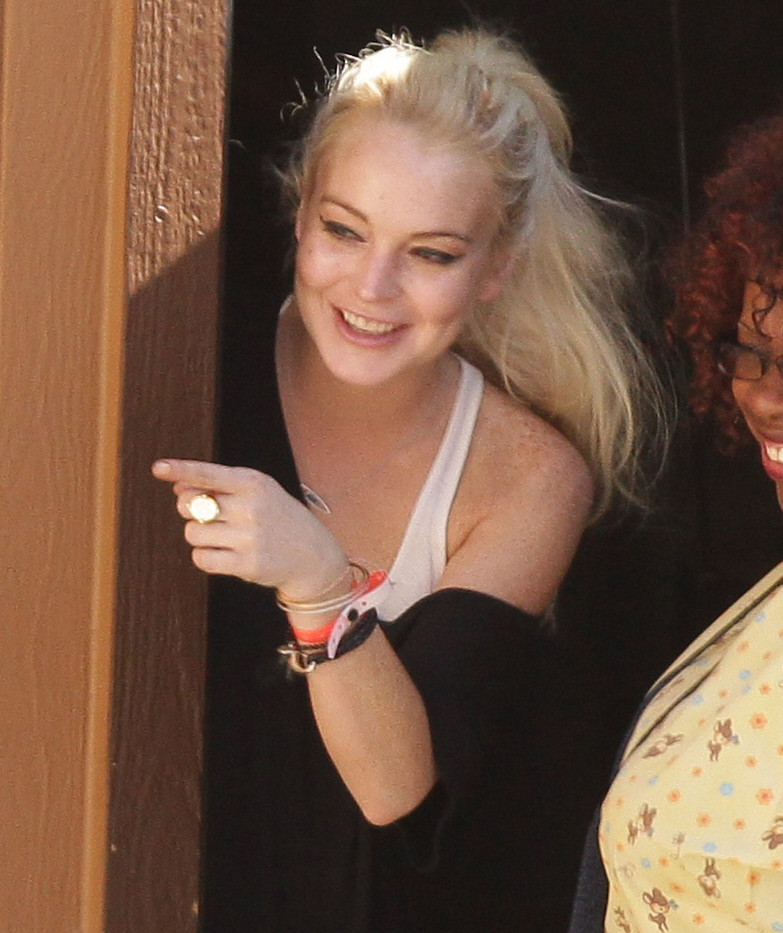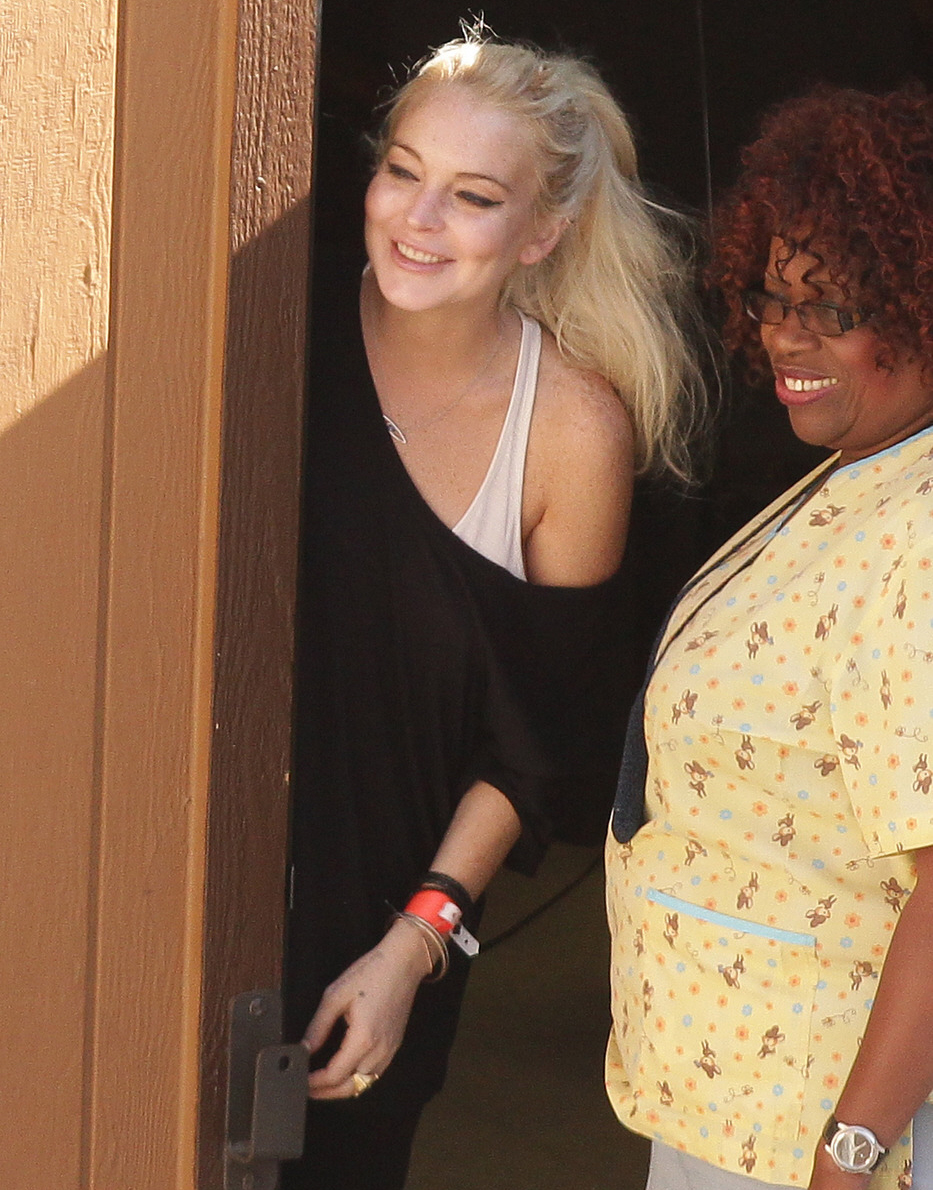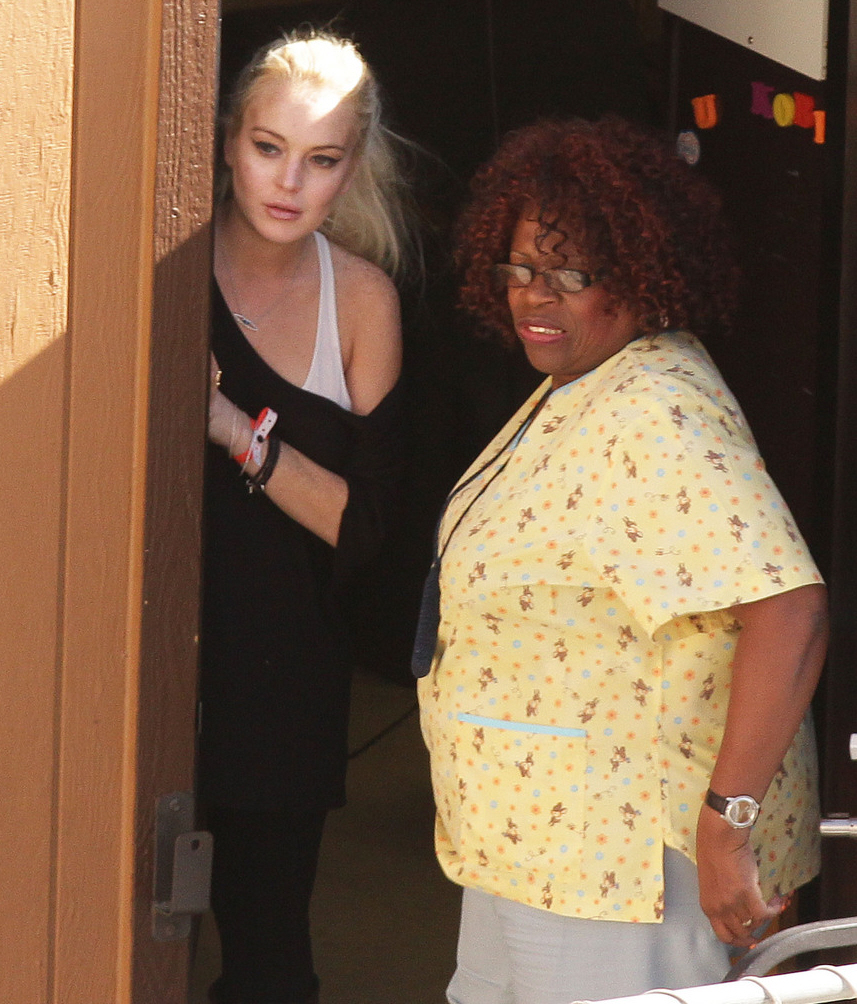 Photos courtesy of WENN, Pacific Coast News.