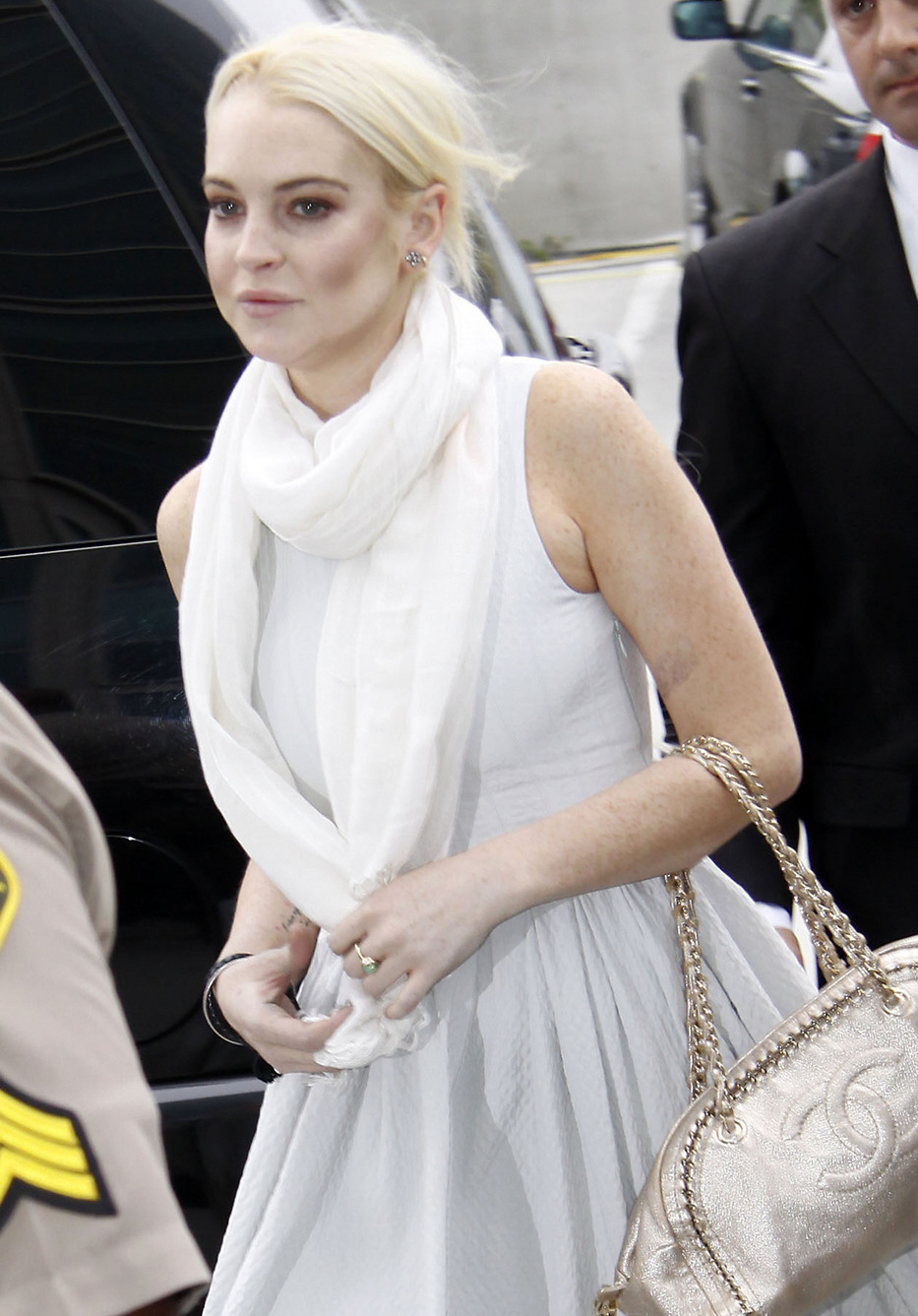 Poor Linnocent! Poor crackhead is trying to get attention at the same time Kim Kardashian is filing for divorce. Good luck with that, crackie! So Linnocent managed to get a story in TMZ and Radar this morning, both about her legal options/crack shenanigans. TMZ's report is all about how Linnocent hopes that the judge will just pay attention to what's happened in the last week, and ignore the last six months of balls-out crackie behavior:
Lindsay Lohan will concede she violated her probation by getting kicked out of her community service program …TMZ has learned.

Lindsay will appear in court on Wednesday … where Judge Stephanie Sautner plans to hold a hearing on whether Lindsay violated her probation. But our sources say the hearing may be unnecessary, because Lindsay will not put up a fight.

Sources tell us Lindsay's strategy — courtesy of Shawn Holley — is to show the judge she is now really, really serious about complying with the terms of her probation. She'll come to court armed with proof she's logged in 24 hours of service at the morgue — way more than the 16 hours the judge required before Wednesday's hearing. And Lindsay still has time to put in more time.

Lindsay's plan has its risks — she faces well over a year in jail if the judge throws the book at her. We're told Lindsay is hoping for minimal jail time — two weeks — which would actually be way less because of overcrowding.

The wild card, of course, is Judge Sautner, who made it clear at the time of sentencing … if Lindsay violated probation she would go to jail. Based on the judge's statements … it's unlikely Lindsay would score a 2-week sentence.
[From TMZ]
I hope that Judge Sautner isn't going to be fooled by LL's new attitude towards her community service. Considering what a bitch-slapping the judge gave Linnocent last time, I have high hopes, although some of it isn't in the judge's hands. If the judge goes all hardcore and sentences LL to a year in jail, LL would get out… when? Maybe a month? Because the California jails and prisons are so overcrowded and everybody's sentences get reduced once they're handed off to the Sheriff's Department. However, someone in the sheriff's department did go on the record saying that if the judge hands down a big sentence, LL will be doing most of it. Here's hoping.
Meanwhile, LL's delusional rep, Steve Honig, tells Radar: "Lindsay recognizes it's time to have closure on this. Lindsay has several projects we will be announcing in the coming months, and she is looking forward to being back on set. Lindsay has been doing eight hour shifts just like everybody else, and she is working diligently in fulfilling her obligations. Lindsay is being accountable and is taking this very, very seriously." BITCH PLEASE. Don't even start with that "she's looking forward to being back on set" BS.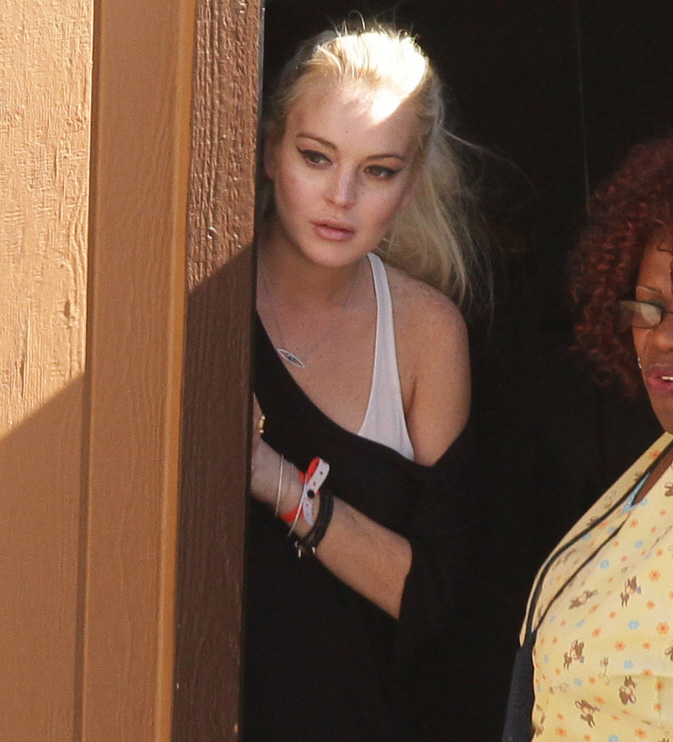 Here's Linnocent looking for closure last night in Hollywood, where she went to a party dressed as… what? A cracked-out French maid?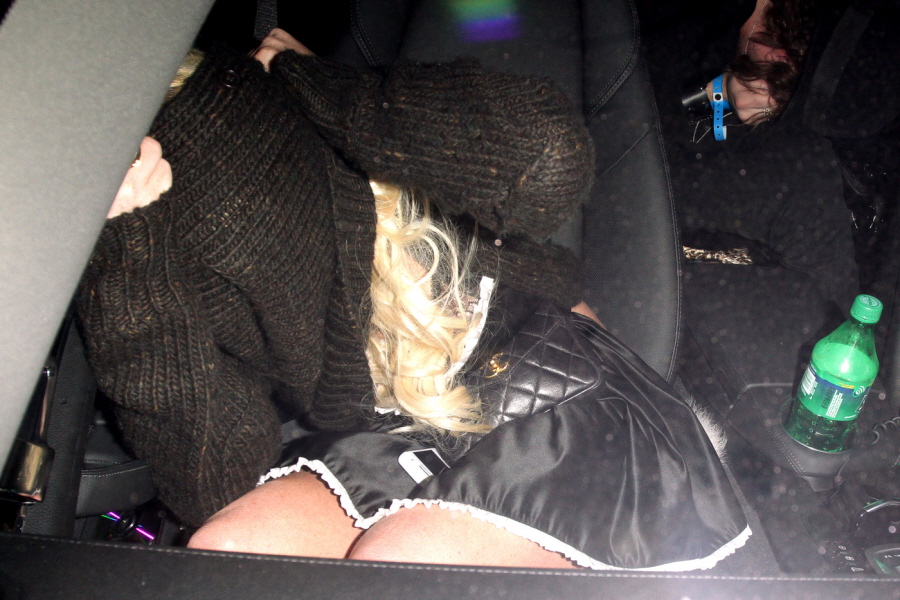 Photos courtesy of Pacific Coast News.