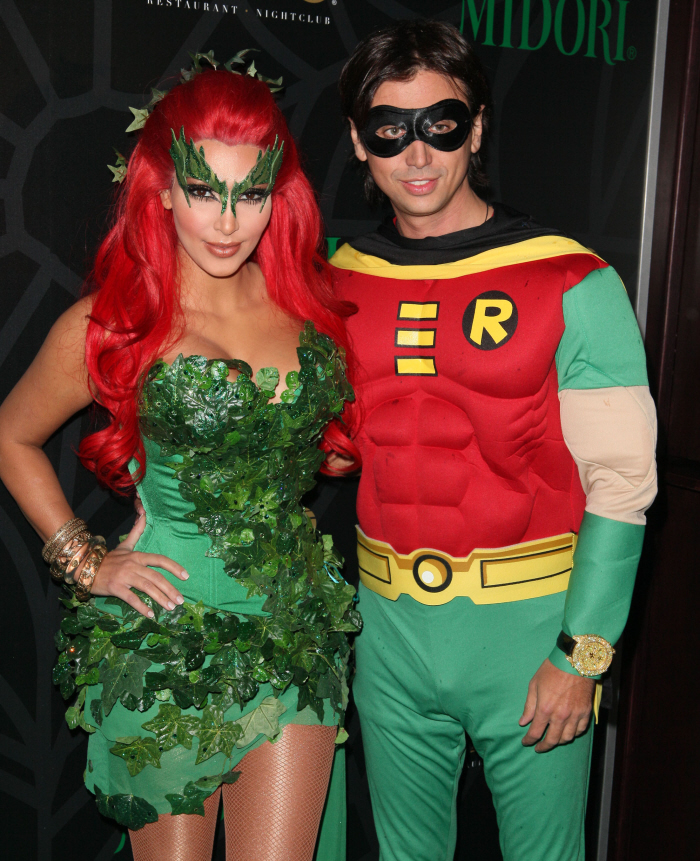 UPDATE: Everything below is what I wrote earlier this morning, just because I don't want to write a whole post, here's the new story – TMZ claims that Kim is going to file for divorce from Kris Humphries. Their marriage has last 72 days thus far. The basics, via TMZ:
Kim Kardashian will file for divorce this morning, after 72 days of not-so-wedded bliss to Kris Humphries … TMZ has learned.

We're told even though the marriage was short, she will not seek an annulment. It's a garden variety divorce, in which Kim cites "irreconcilable differences."

We're told the date of separation is listed as today, Oct. 31, 2011.

Kim has hired disso-queen Laura Wasser, who has repped the likes of Britney Spears, Maria Shriver, Angelina Jolie, Ryan Reynolds, and Robyn Gibson, Mel's almost ex-wife.

As we first reported, the couple has a prenuptial agreement … Kim made sure of that.

Rumors of a split had been swirling for some time and the two were spotted out to dinner earlier this week … looking less than pleased with one another.
Good.
UPDATE: People Magazine is confirming it now. Kat-face Kardashian is so, so dumb.
****************
Here's the previous post:
As I discussed yesterday, Kim Kardashian went to a big NYC Halloween party dressed up as Poison Ivy. Some of you wondered if Kris Humphries had gone as Lurch (funny), but as it turns out, Kris was nowhere to be seen. Kim's date for the party was her friend Jonathan Cheban, who dressed up as Robin (with a wonky crotch area). So where was Kris? Page Six claims that Kris was scheduled to appear, but he flew home to Minnesota at the last minute. Given the rumors about the state of Kim and Kris's marriage, it's interesting:
Kim Kardashian hit the New York party scene over the weekend, but again her new husband, Kris Humphries, was nowhere to be seen. On Saturday night, Humphries did a disappearing act as Kim hosted a Midori party at Lavo in Midtown.

Dressed as Poison Ivy in a green bustier outfit and red wig, she stuck close to her friend Jonathan Cheban, the ultimate sidekick dressed as Robin. Sources told us Humphries "was supposed to there but flew home to see his family in Minnesota instead."

Yesterday Kim flew to Australia, but her original flight was canceled, so she had to drive late Saturday night after the party to Philadelphia to get a flight out from there. Friday night Kim, still sans hubby, told us she was sad to miss her nephew Mason all dolled up for Halloween. She told us at Vikram Chatwal's 40th birthday dinner at Romera that she was off Down Under and wouldn't be able to see little Mason, who is in Los Angeles with his mother, Kourtney Kardashian, in costume.
[From Page Six]
Sidenote: Vikram Chatwal is the married millionaire dude who was rumored to be paying Linnocent's bills for a while in NYC. Meaning, Vikram is one of LL's johns. Anyway, back to Kim. She might have flown to Australia yesterday, but not before she and her sisters made an appearance in LA on Extreme Home Makeover (photos below).
Also, when Kim was asked about her husband by Us Weekly, she replied, "Oh, he's in Minnesota… Being in New York for a couple of months, I went to L.A. to unpack, and he had to go and bring all his stuff to unpack in Minnesota. It's always tough when you're apart. But we do what we can to try and spend time together and make that time for each other." Kris is still unemployed because of the NBA lockout, and Us Weekly's sources claim: "They are not getting along at all. She told him he need to do something productive. He needs to get off his ass, like, yesterday."
Meanwhile, Hollywood Life's sources say that during the Halloween party, Kim "looked bored, worried and sad… she seemed sad, delicate" and "she was basically going through the motions." So, is Kris in Minnesota because he just wanted to see his family and spent time packing/unpacking? Or is it because he and Kim are already living very separate lives?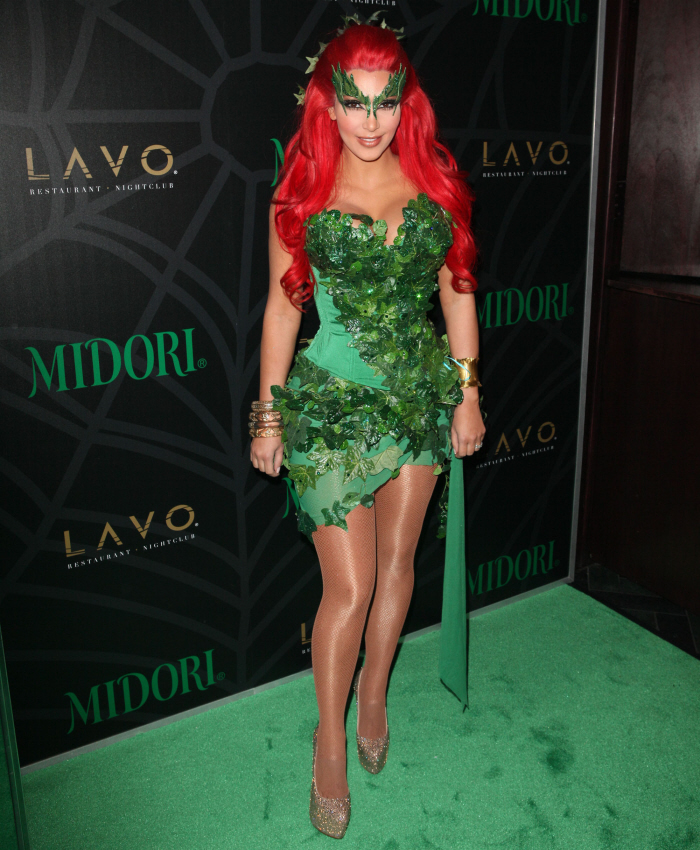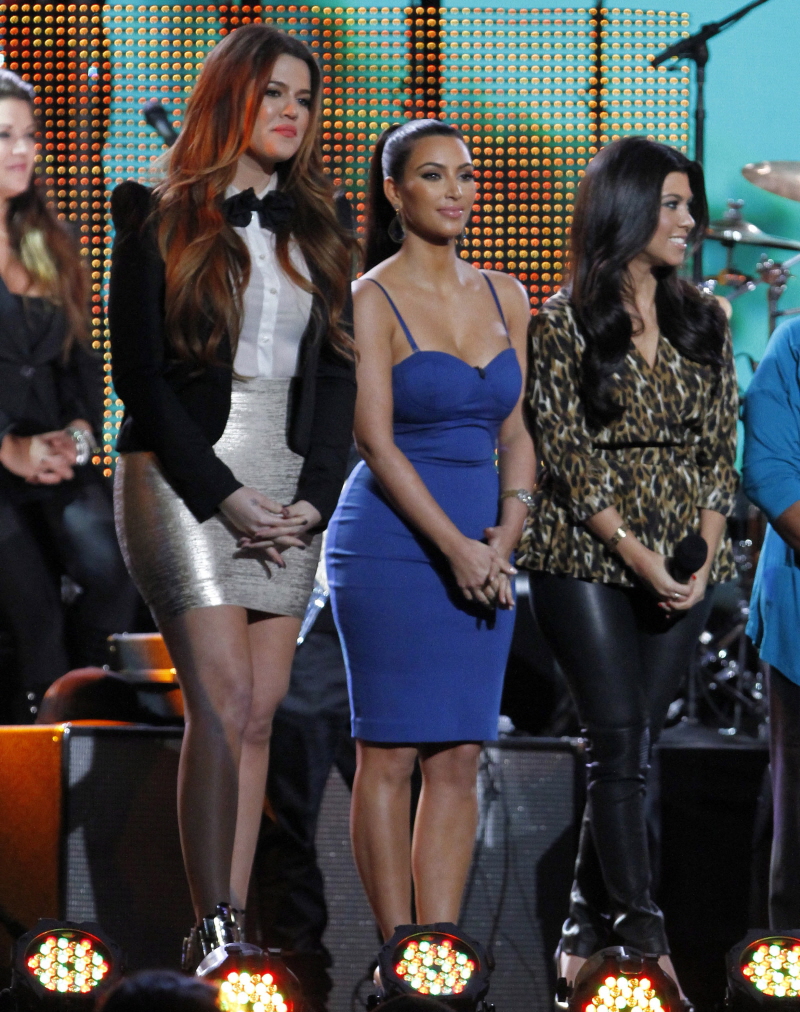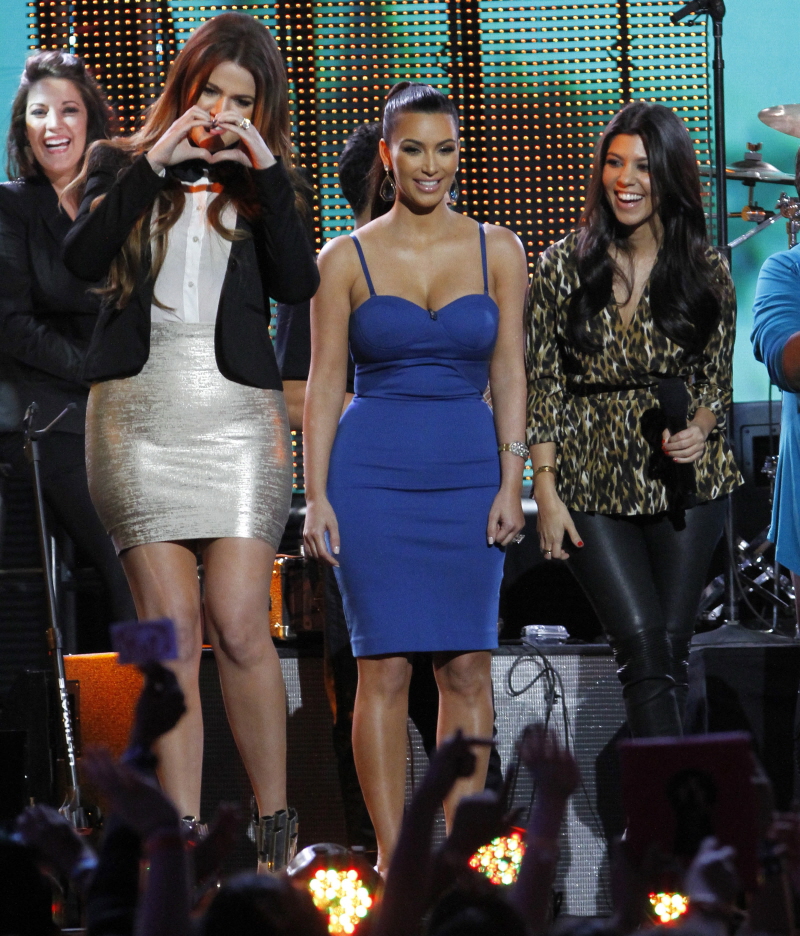 Photos courtesy of WENN & Fame.