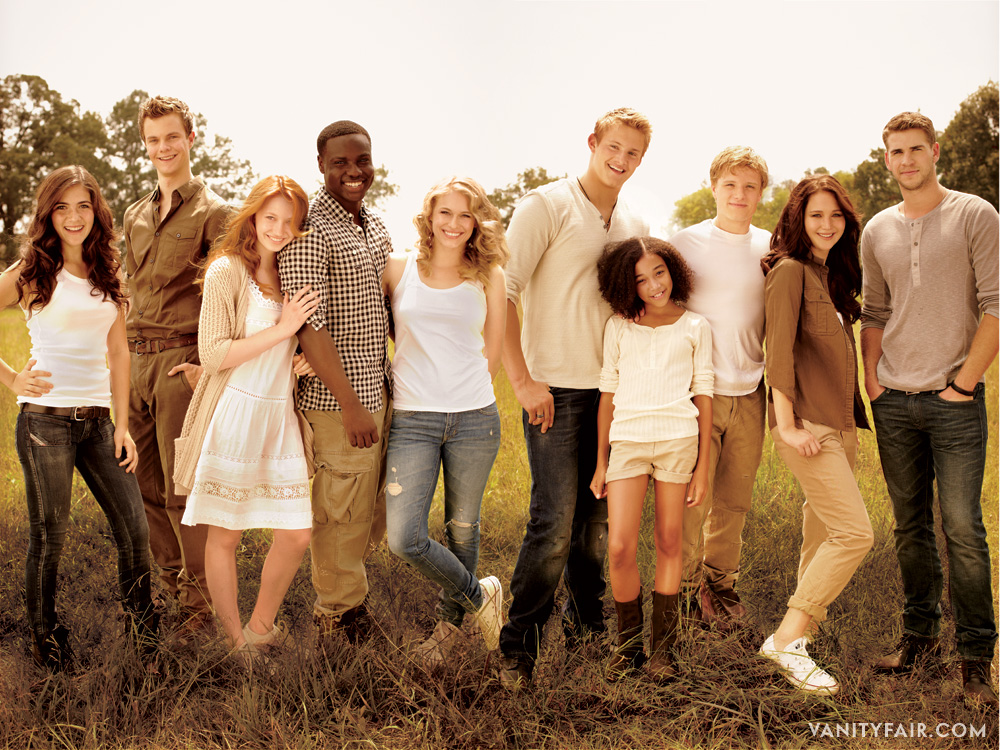 While I have read both the entire Twilight Saga and the Hunger Games trilogy and can attest to the inherent differences between the two, it's also easy to concede to the similarities between target audiences when it comes to the movie adaptations for both franchises. While Hunger Games (based upon Suzanne Collins' best-selling trilogy) is obviously based upon more complex and universal themes than those of Stephenie Meyer's weepy Twilight vampire-werewolf romances, both of them appeal to a tween-age audience. Of course, Collins has widely stated that she got the idea for her books not from (as many have speculated) Battle Royale but from watching the footage of both the Iraq war and reality television. In the spirit of defending Collins' works against Twilight-geared accusations, Jennifer Lawrence has been interviewed by Vanity Fair: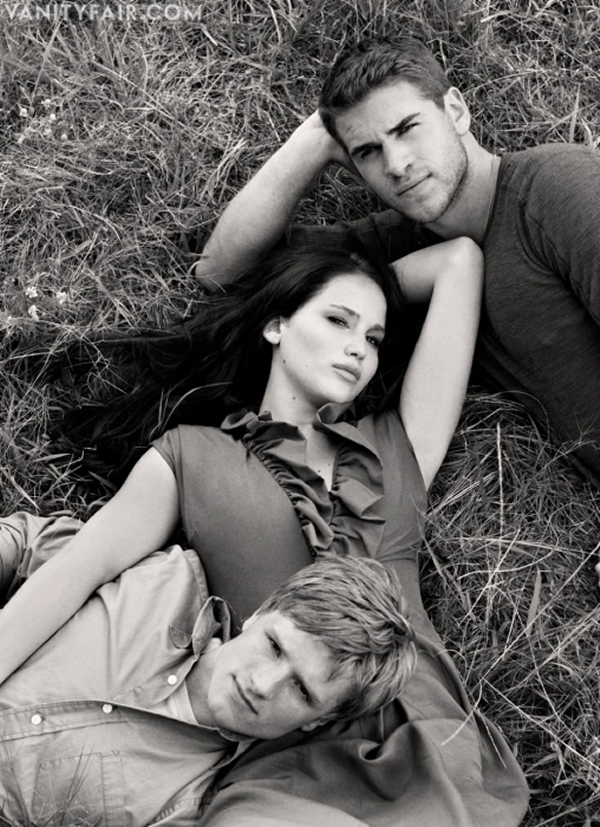 On How She Got Involved With The Hunger Games: "I had read the books before I even knew I would be auditioning for the movie, and was a huge fan of the material. Actually, my mom read them first and thought it was an incredible role and story. She did the same thing with Winter's Bone, so she must be a clairvoyant, or just has really great taste. Katniss is an incredible character: she's a hunter but not a killer, a 16-year-old who's being forced into the arena. These kids are killing one another only because if they don't they'll die. It's needless, pointless, unjustified violence. It's heartbreaking. When I auditioned, I told [director] Gary [Ross], 'I understand if you don't hire me, but please remember that after Katniss shoots a bow and kills someone, her face cannot be badass.' So there's nothing cool about her. It's not like she looks around the arena and goes, Yeah, I got this. I think she looks around helplessly, and thinks, I made a promise to my sister that I would survive; now I have to kill in order to do so."

On Comparisons With Twilight: "I try not to think too much about it. Hunger Games is not Twilight, and while I hear the comparisons, it's really premature to say that it will be the same phenomenon. I'm so proud of the work we did on the film-Gary and the entire cast and crew were amazing, and I can't wait for it to be brought to life because I think it's an important story. If it does become a crazy phenomenon, I'll soak up my freedom now!"
[From Vanity Fair]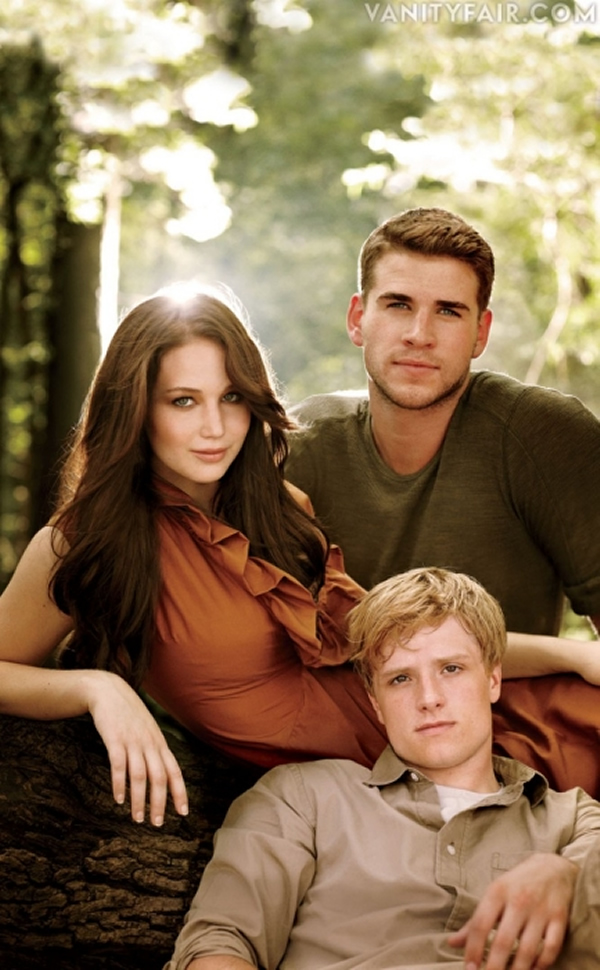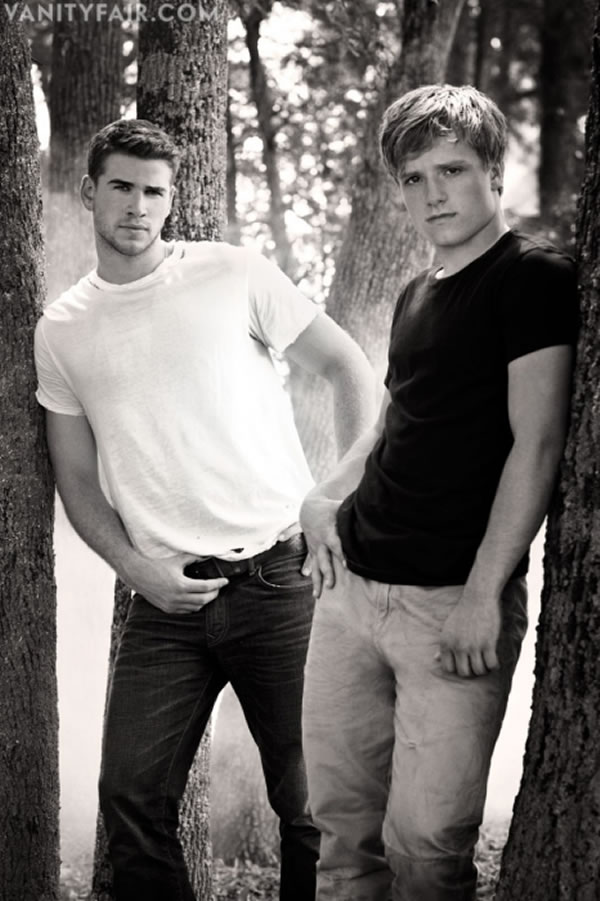 Naturally, I very much appreciate that Lawrence has read the subject matter at hand but would also be much more likely to understand her argument if, say, this interview hadn't appeared on VF.com, which also (not coincidentally) features eight pages of very similarly-structured archives of Twilight-related promotional material. In addition, there's also the matter of the above Hunger Games photoshoot, which appears to feature the cast members in advertisements for Abercrombie & Fitch clothing instead of a movie based upon a post-apocalyptic literary trilogy.
Further, I have to relent and accept arguments that Lionsgate's marketing thus far of Hunger Games has been both airbrushed to the max and far too mass-marketed to be authentically believable in terms of the books themselves. AFter all, this film is supposed to portray characters that are both starving and in fear for their very lives. So why do the film stills look so bloody clean?
In addition to the above-described promotional materials, Lionsgate has also just released eight character posters — among them is the Lenny Kravitz as Cinna poster for which I've been anxiously awaiting. However, I must admit that the end results are … sadly lacking. Presenting Katniss, Cinna, Effie, Peeta, Haymitch, Gale, Cato, and Rue: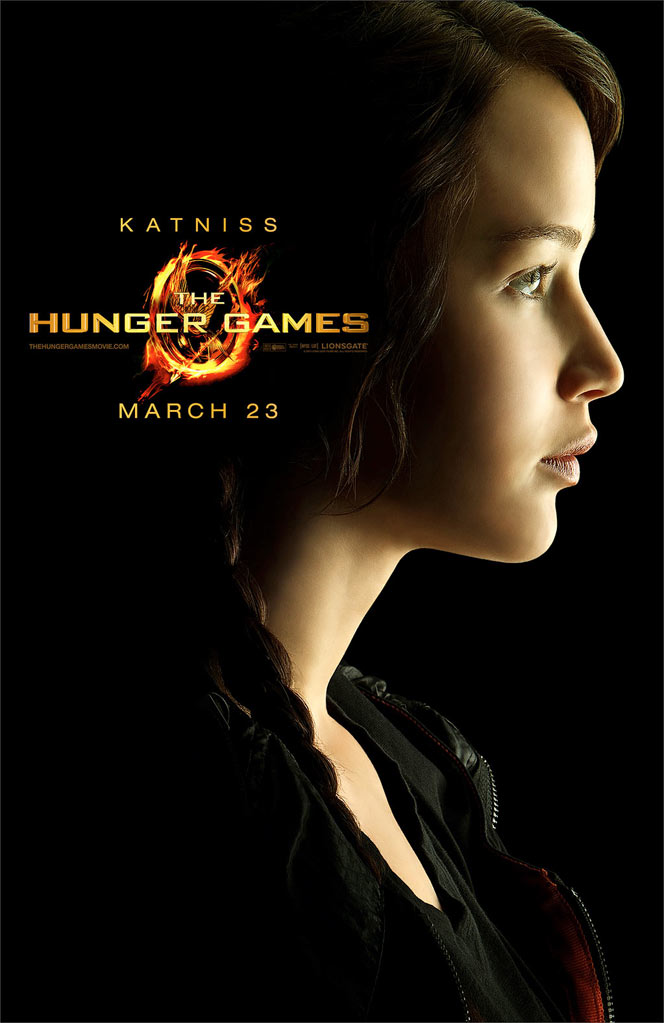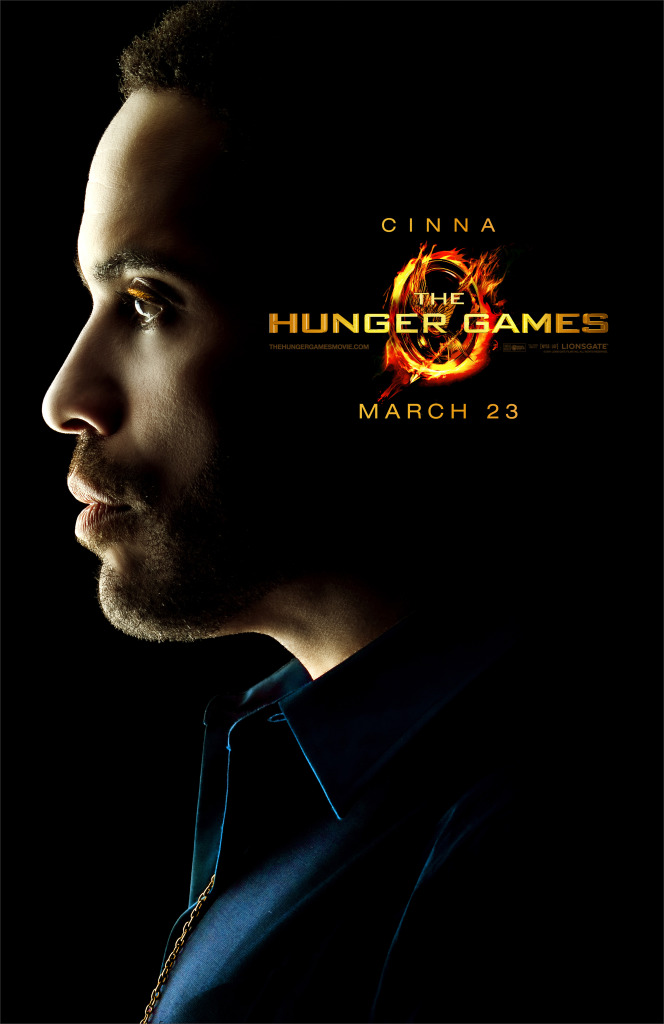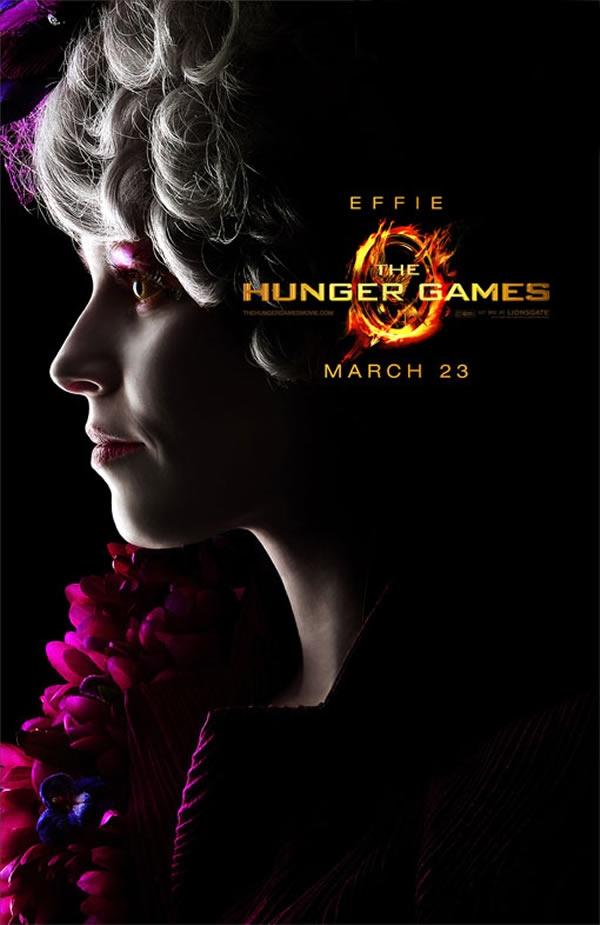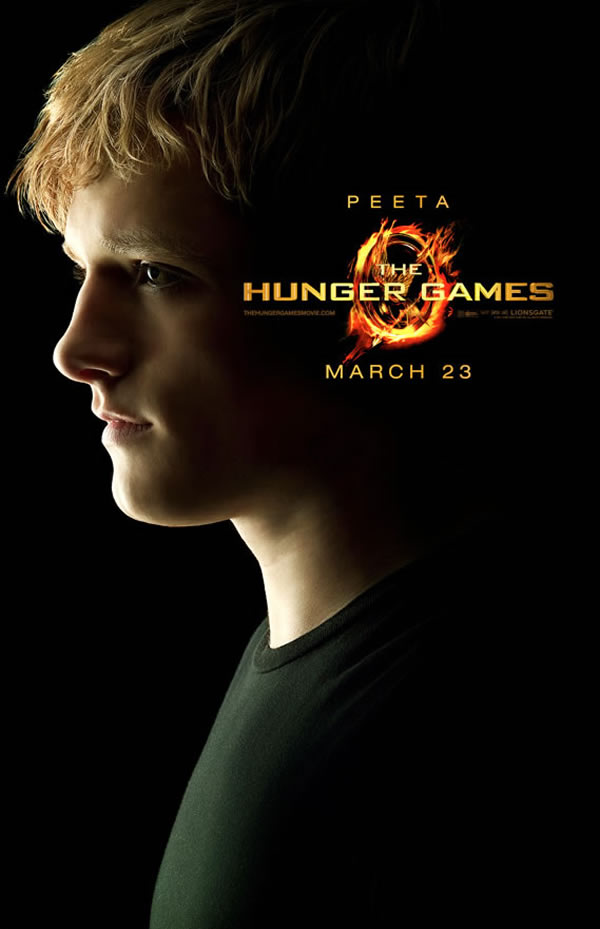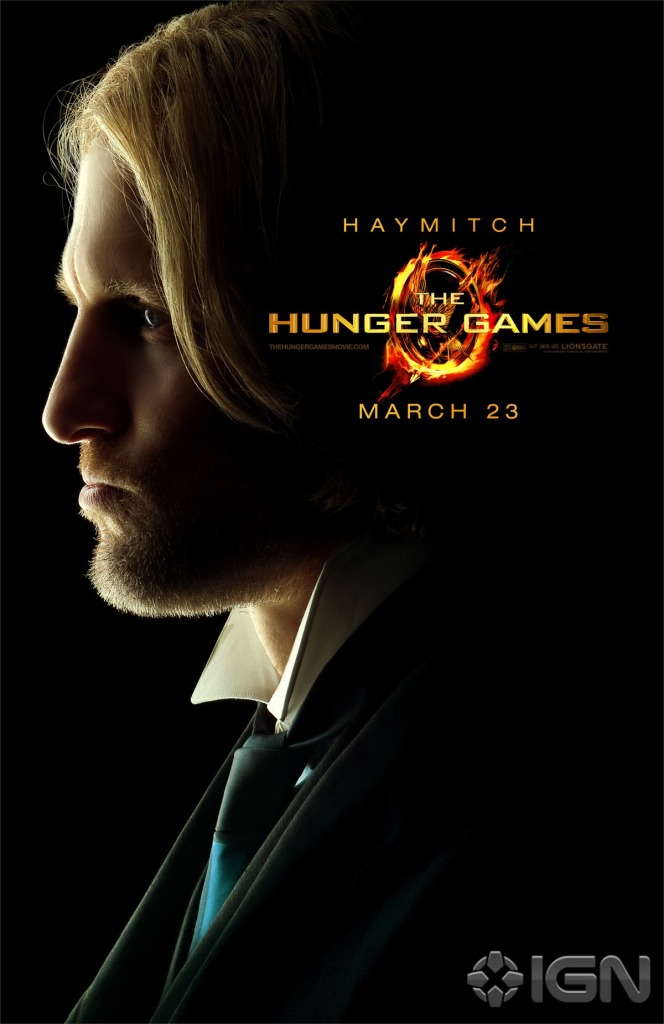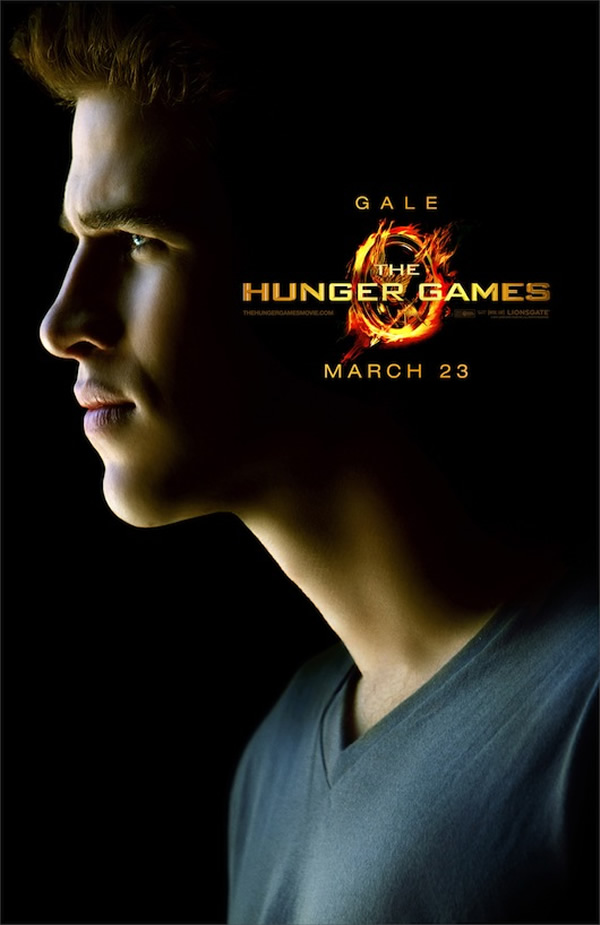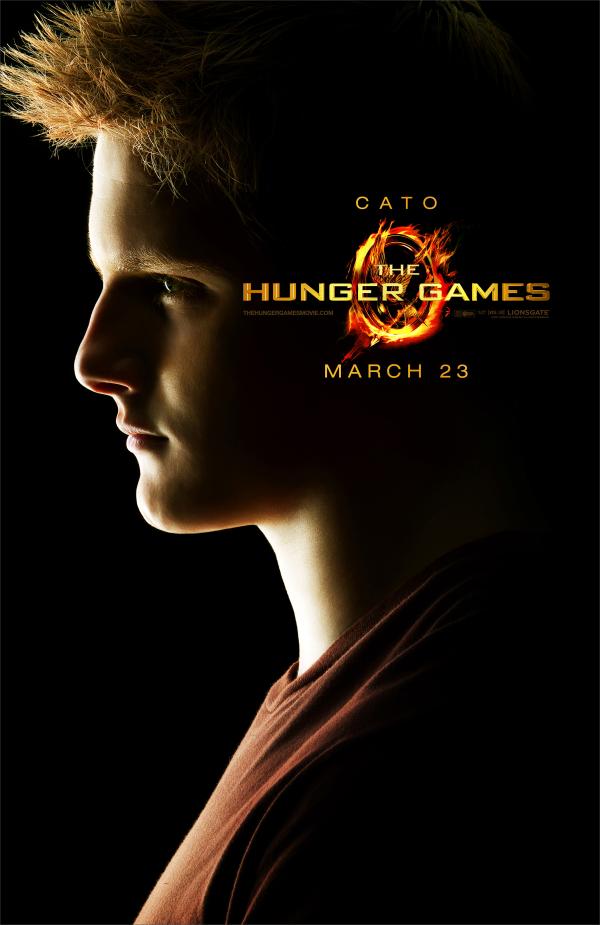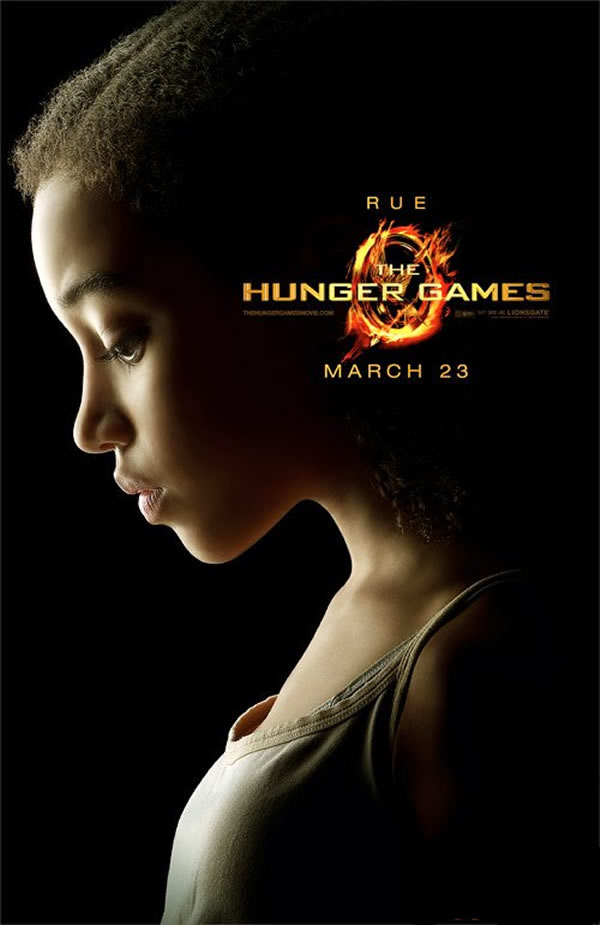 Photos courtesy of Vanity Fair and Lionsgate