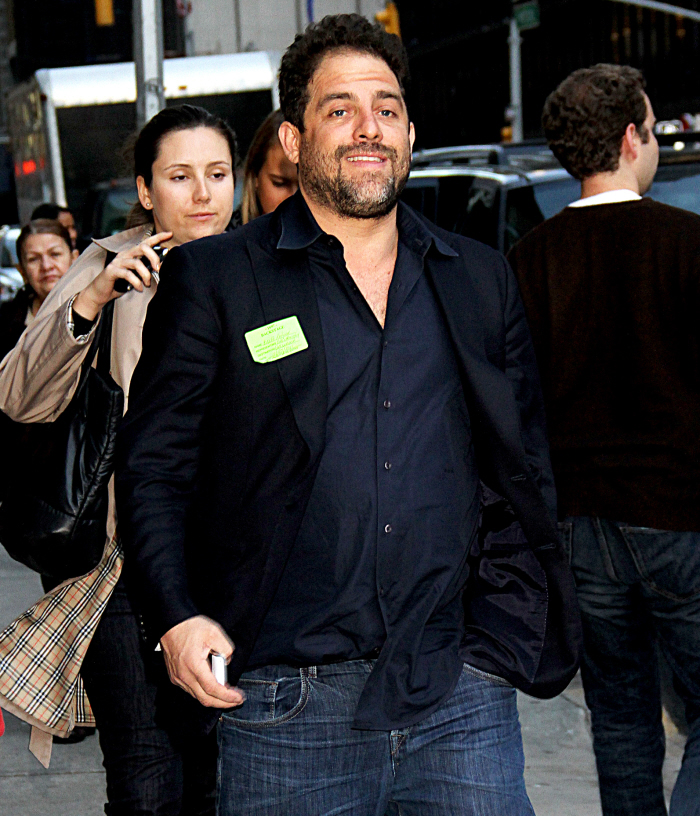 Last week, we talked about this sketchy Brett Ratner-Olivia Munn scandal – go here for Friday's story. Here are the basics: Olivia Munn's recent book included the following passage about a director that she left unnamed:
"Wait," he begged.

Slowly, like in a bad horror movie, I turned around once more. And I remember first noticing him wearing an Oxford shirt and holding a fistful of cocktail sauce-smothered shrimp. He popped one down his throat and then another, the red sauce collecting like so much baby's blood at the corner of his smirking mouth before dribbling down his front and settling as glistening stains on his shirt.

[…] This A-List schmuck then has the nerve to say: "You have such an interesting look– what ethnicity are you?"

And this is where things crossed over from merely disturbing to downright horrific–that was the exact moment I noticed what was either a tiny gnarled doggie toy or this adult man's penis being stroked by his own stubby hand.

He was masturbating. Right there. With shrimp in one hand. And me standing in front of him. Masturbating. Mastur-bating. I'm not even kidding.

And the dude was going for it, too, furiously pulling at the tragic stub. Before I could even begin to make sense of the whole deal, he was moaning, moaning and then–fire hose. On steroids. The Mt. Saint Helens of man-juice.
[From Olivia Munn's Suck It Wonder Woman, via The Superficial]
When Brett Ratner was asked about this passage last Thursday, as he promoted Tower Heist, he told this convoluted story (that had no specific denial of his lack of endowment):
"I used to date Olivia Munn … when she was Lisa. That was the problem. She wasn't Asian back then. She was hanging out on my set of After the Sunset, I banged her a few times … but I forgot her. Because she changed her name … I didn't know it was the same person. So when she came and auditioned for me for a TV show, I forgot her, she got pissed off and she made up all these stories about me eating shrimp and masturbating in my trailer. And my shortcomings. She talked about my shortcomings. I get it. She's bitter."
So everybody pretty much thought that Brett sucked, but many of us think Olivia sucks too, so they kind of deserve each other. Still, Brett definitely came off worse… right? I don't know, it was still pretty even, in my opinion. Anyway, Brett is taking back his comments! He went on Howard Stern yesterday, and he played a game of takesies-backsies with the whole Olivia Munn thing:
The last few days have not been the best for director Brett Ratner. Today, while doing a phone interview on The Howard Stern Show, the Tower Heist helmer said he lied about having sex with actress Olivia Munn when he appeared on G4′s Attack of the Show last week.

Ratner does call Munn "a friend," and says the geek cult icon told him he is not the unnamed director she's refers to in her book as having "undersized manhood." Ratner continued: "She's actually talented. The problem is I made her look like she's a whore."

Ratner also apologized today for using a gay slur during a Q&A after a Friday-night screening of his new action-comedy Tower Heist. According to various reports, when asked by a moderator about whether he rehearsed with his cast before shooting a scene, Ratner dismissively said, "Rehearsal is for fags." Facing criticism for the remark, Ratner released a statement, saying, "I apologize for any offense my remarks caused. It was a dumb way of expressing myself. Everyone who knows me knows that I don't have a prejudiced bone in my body. But as a storyteller I should have been much more thoughtful about the power of language and my choice of words."

In response to Ratner's remarks, GLAAD issued a statement saying, "This apology is a good start, but we're working with Ratner's people for more action, to clearly send a message to Hollywood that the anti-gay slurs used by bullies and bigots have no place in the world of entertainment, or anywhere else."

The incidents aren't just throwing a wrench in the publicity campaign for Tower Heist. Ratner has been hired to produce this year's Academy Awards telecast along with veteran TV producer Don Mischer, and, since the Oscars are supposed to represent the film industry's highest values and achievements (and since the star who's been hired to host the show, Eddie Murphy, has his own history of drawing fire for using homophobic slurs), his remarks are sure to draw extra scrutiny.
[From Entertainment Weekly]
So, he's now claiming they never boned, with or without cocktail sauce, and that she's never even seen his dong. And he's also apologizing for saying rehearsing is for homosexuals. I can't even. Okay, I'm calling it. Brett Ratner sucks way worse than Olivia Munn. That hurt to admit.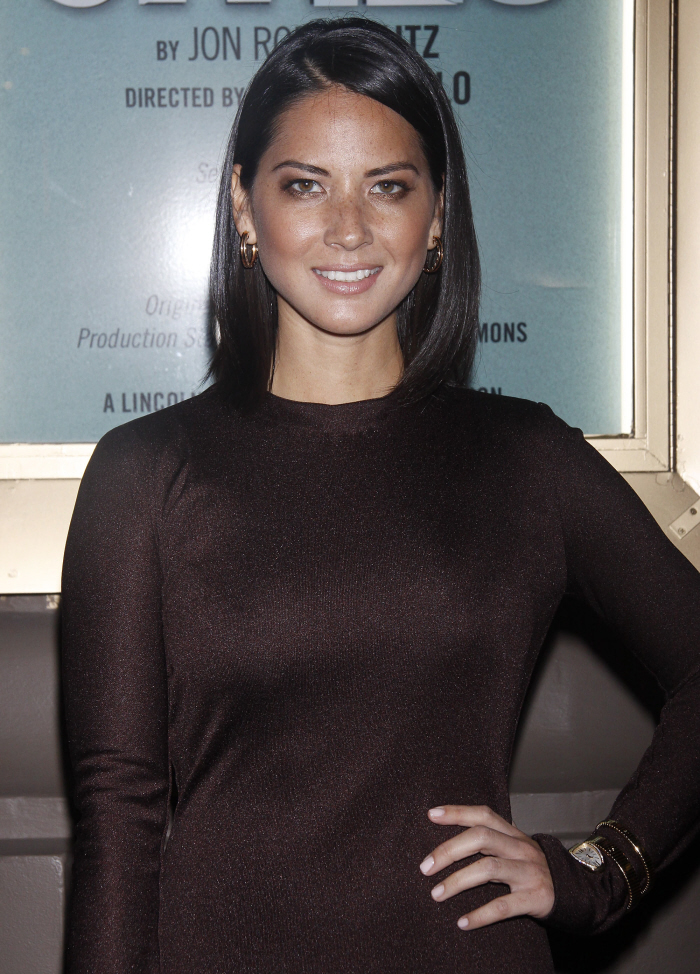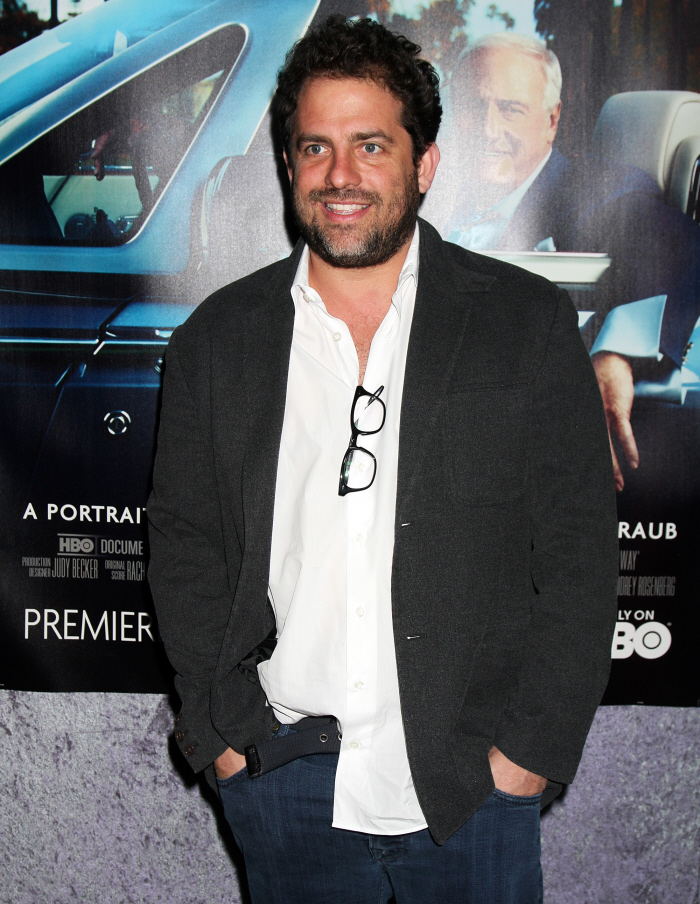 Photos courtesy of WENN.