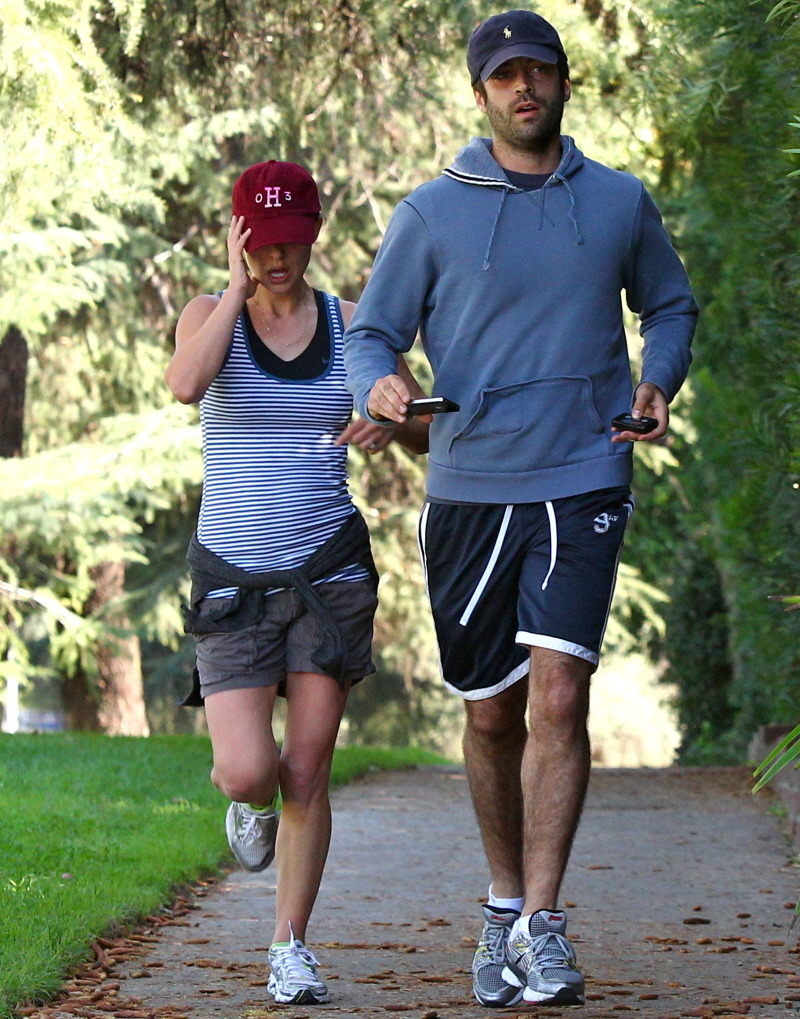 Ah, Ballet K-Fed. I've missed him! I haven't written about Benjamin Millepied in forever! That was smart of him – he must have went away for a little while, kept his head down and stayed out of the spotlight. Smart. Best not to look overly eager or like you're thoroughly enjoying your new-found celebrity. These are photos of Benjamin and Natalie Portman going for a run in Los Feliz yesterday. They must have moved out of NYC and transplanted to LA at some point, and surprisingly, they seem to be getting pap'd quite a lot in LA. Usually, the photos are so exclusive there's no way that we can get them, but these running photos came out and we have access to them, so huzzah! If you'd like to see the most recent (blurry) pics of Natalie, Benjamin and baby Aleph, go here.
I like Natalie is out running and she looks like she hasn't lost all of the baby weight – she's lost almost all of it, don't get me wrong. But she looks soft and like those last ten pounds are difficult to lose, and I like that. I like that Natalie won't get to be "Oh, I lost the weight so easily, everything about motherhood is a dream, from the conception to every simper and pout of my child, you can have this life too!" No, those last ten pounds are putting up a fight, God bless them.
Do you think Natalie and Benjamin will ever end up getting married? Or was the engagement just a PR ploy for her Oscar campaign? We'll see, won't we?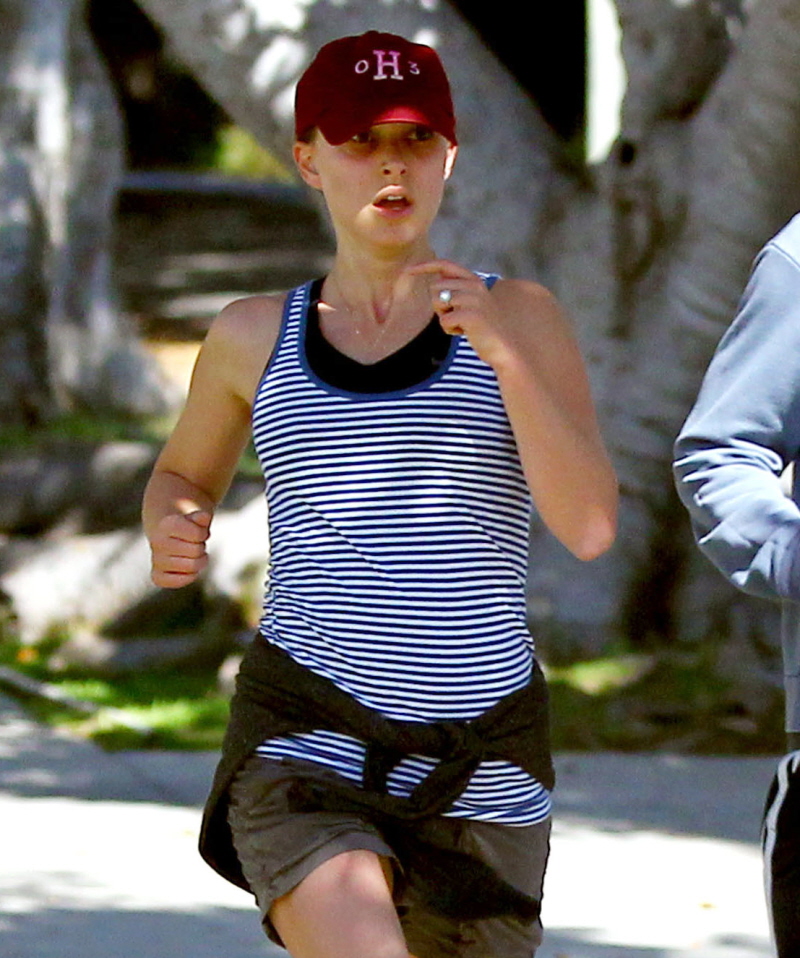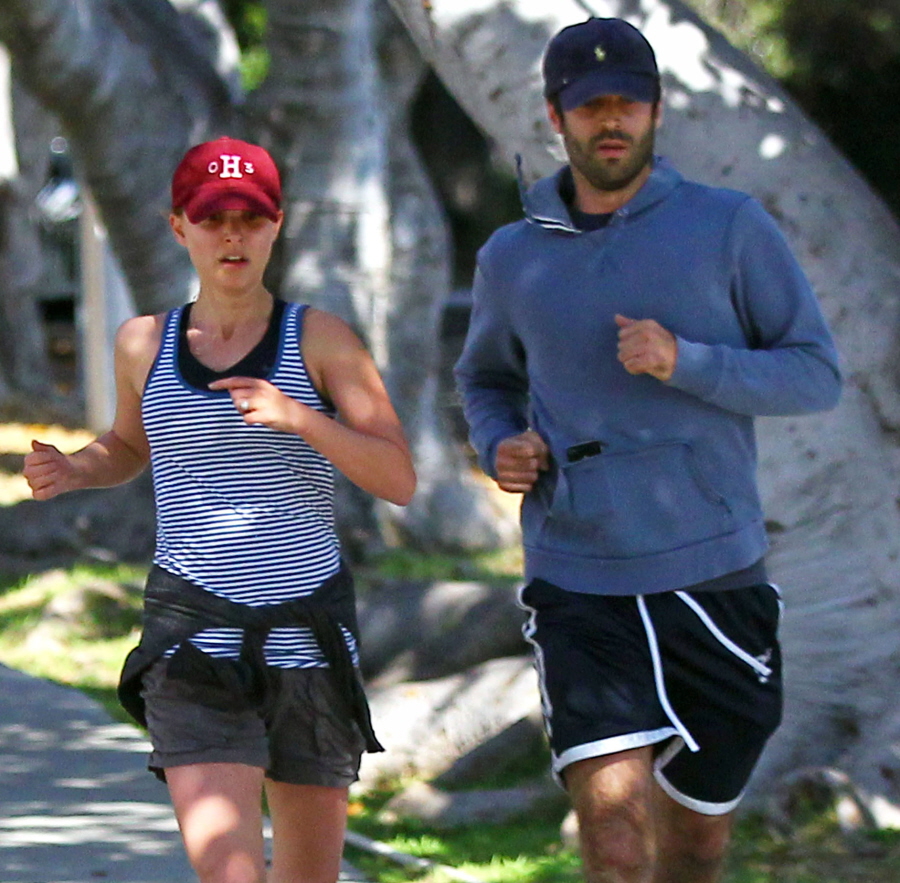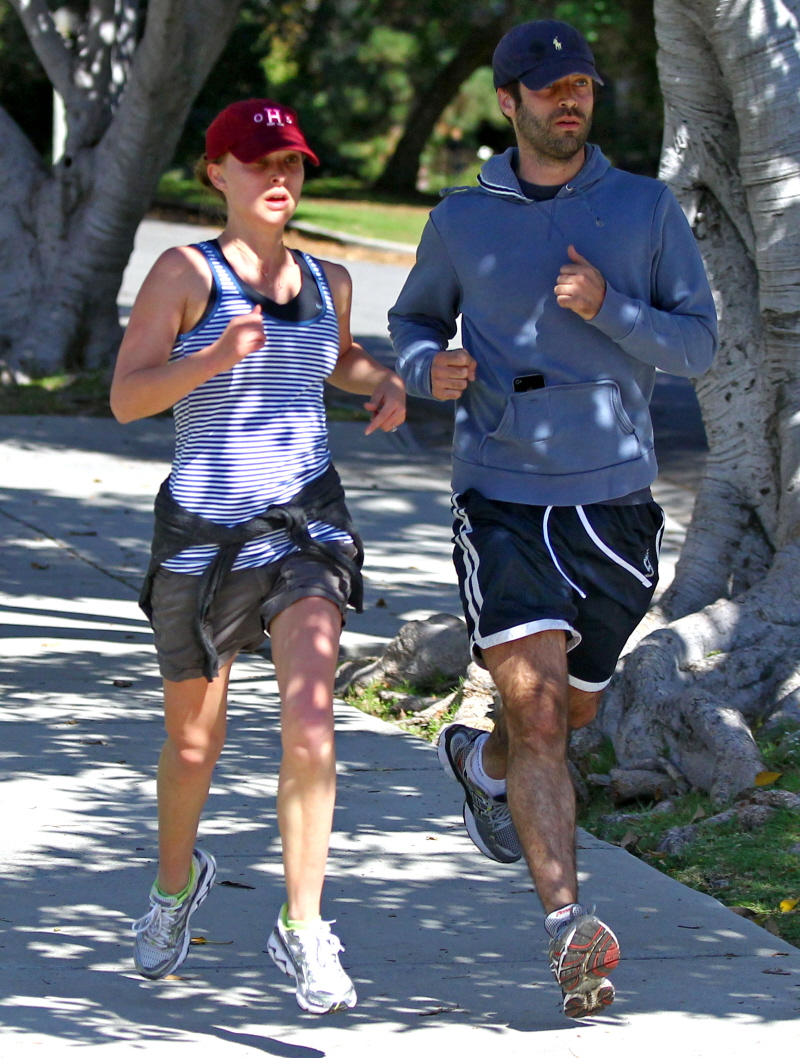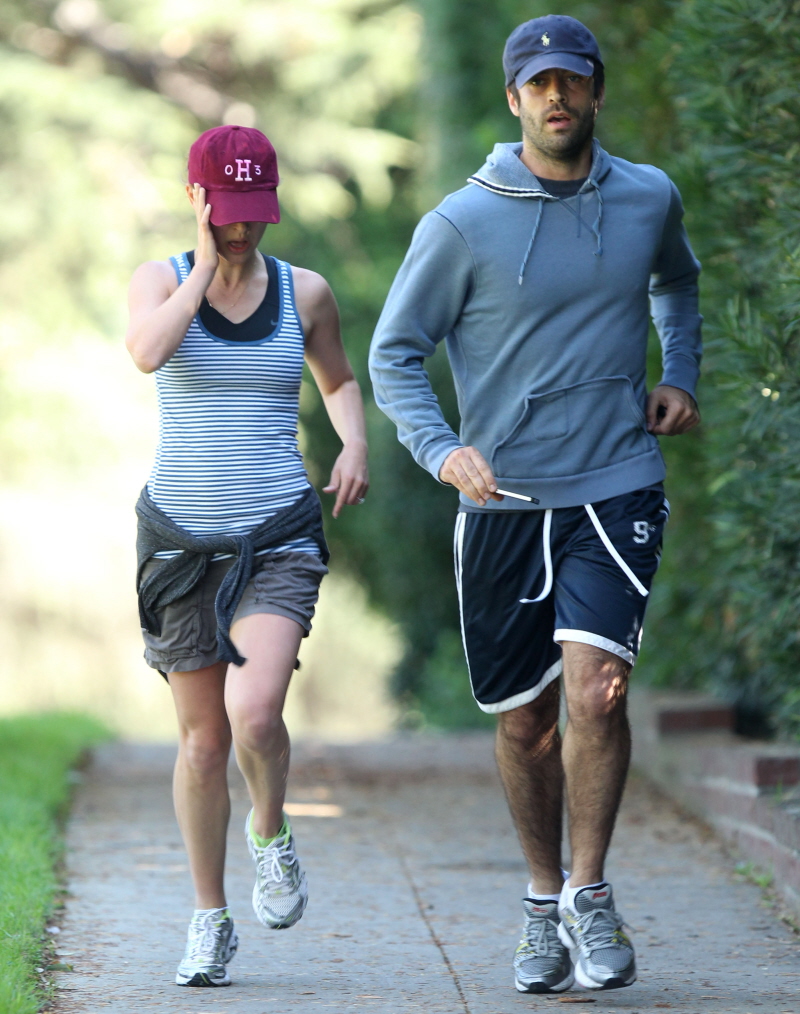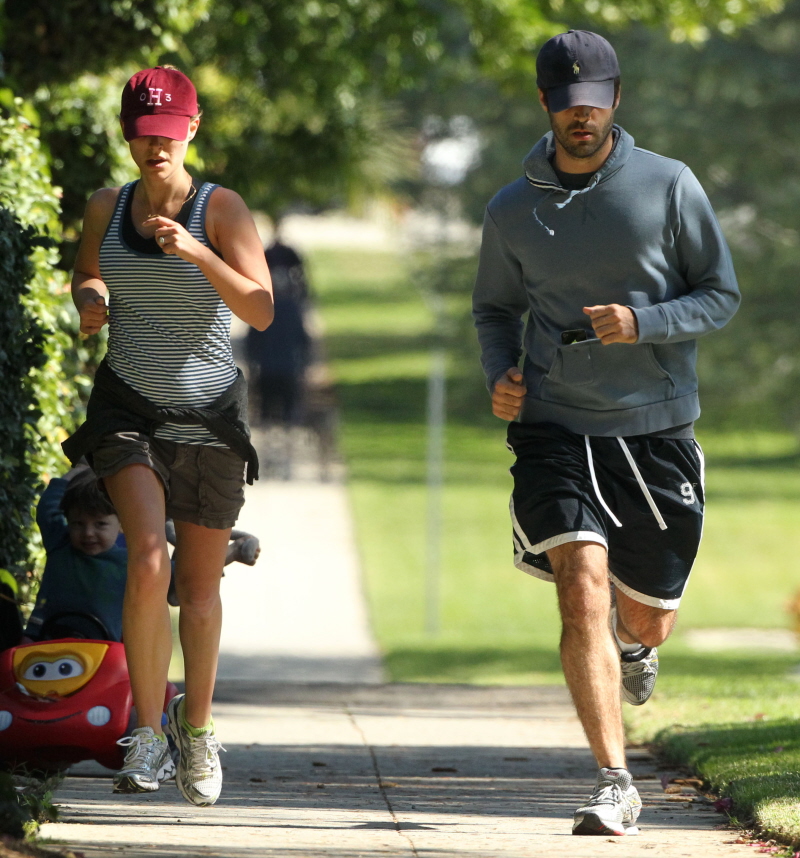 Photos courtesy of Fame.