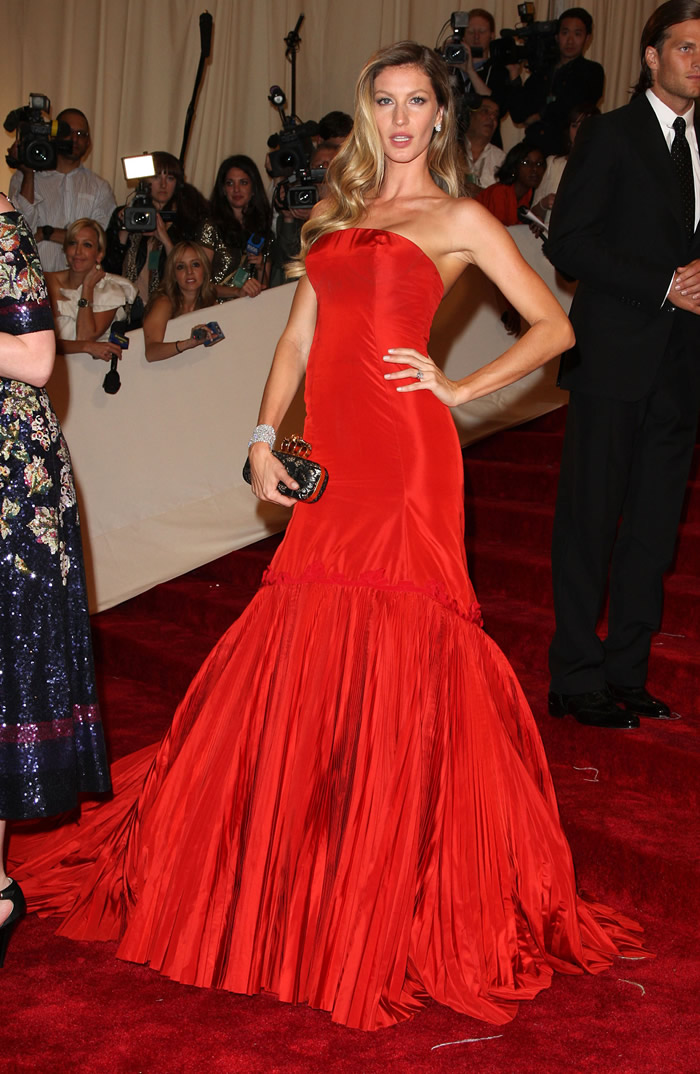 The simple fact that many of us love to hate on Gisele Bundchen is easily evidenced by the responses to this recent post, in which the very effusive supermodel just doesn't seem to realize when she's leaking not-so-subtle airs of condescension towards the unwashed masses (including her own sisters). Quite simply, the woman has a chronic case of verbal diarrhea and could easily use a few lessons in diplomacy.
I do agree that Gisele doesn't come off well in print interviews; and certainly, she must be least slightly insufferable in person at times. So when I first heard about Gisele's surprise visit to children suffering from cancer, my first thought was, "What the hell are these poor kids going to do with modelling lessons?" Yet the story itself turns out to be genuinely sweet and rather moving as well:
She's known for striding down some of the world's most famous catwalks, so it was an altogether different kind show for supermodel Gisele Bundchen when she surprised a group of young cancer patients this weekend.

The Brazilian beauty, 31, met the girls – all patients at the Jimmy Fund Clinic at the Dana-Farber Cancer Institute – at a Boston salon, where, after a pampering session, she taught them how to strut like a model.

The world-famous fashion figure, ranked 60th in Forbes' list of Most Powerful Women, was so moved by the experience that she left in tears.

As part of a special Girls' Weekend Out, the 29 youngsters were treated to hair styling, make-up, manicures and pedicures at Salon Pini & Co. Little did they know they were about to meet the "model of the millennium."

WEEI show host, John Dennis, helped organise the model's unexpected appearance through the Gisele's husband, New England Patriots star, Tom Brady.

Mr Dennis told the Boston Herald about the surprise: "I asked them to turn down the music, and said 'Can I have your attention, because we're not done yet. You all look beautiful. This looks like a room of supermodels. I think the only way we could raise the level of supermodel-dom in this room is to bring out the world's most famous supermodel.'"

Her effect on the patients was special, he said: "I've spent some time with the kids from the Jimmy Fund, and the one thing you notice is that there's a deep and abiding sadness in their eyes. And even today, it was there still. But when she came in, it went away."

Patient Hannah Baiona, 15, described meeting the Boston-based star. "We all started clapping and everyone was excited… She individually met with us all and gave us each a rose, and gave us each a hug, and we got to take pictures with her. She was mostly saying hi to everyone, being like "It's nice to meet you! You look so pretty. You look so good!'"

The high school sophomore, who is in remission from Hodgkin's lymphoma, told the Herald: "We made a fake little catwalk in the salon, and we each walked down it. Then there were three girls that were in wheelchairs, and she strolled them down the catwalk. Another girl and I didn't want to walk alone, so she waked arm-in-arm with us."

The supermodel was so moved by meeting the patients that she left the salon in streams of tears.

Mr Dennis said: "Her face was turned away from the kids and she started crying uncontrollably. The tears were streaming down her face. She was emotionally drained. She said 'I love all of you,' and got in the elevator before they could see her face. It was unbelievable."
[From Daily Mail]
If you so desire some pictorial evidence of this event, a few rather blurry Facebook photos are available here, and here is some video footage of Gisele pushing the wheelchairs of these kids down an imaginary runway:
Now here's the obvious question — did Gisele make this visit out of sheer selflessness, or was she simply trying to improve her public image? At this point, the reason behind her actions really doesn't matter because she reportedly did grow overwhelmed with emotion, and she definitely did make these kids feel important for the day.
So while Gisele will probably go back to acting like her blissfully pompous self once again in short order, she did a good thing here. Model behavior, if you will.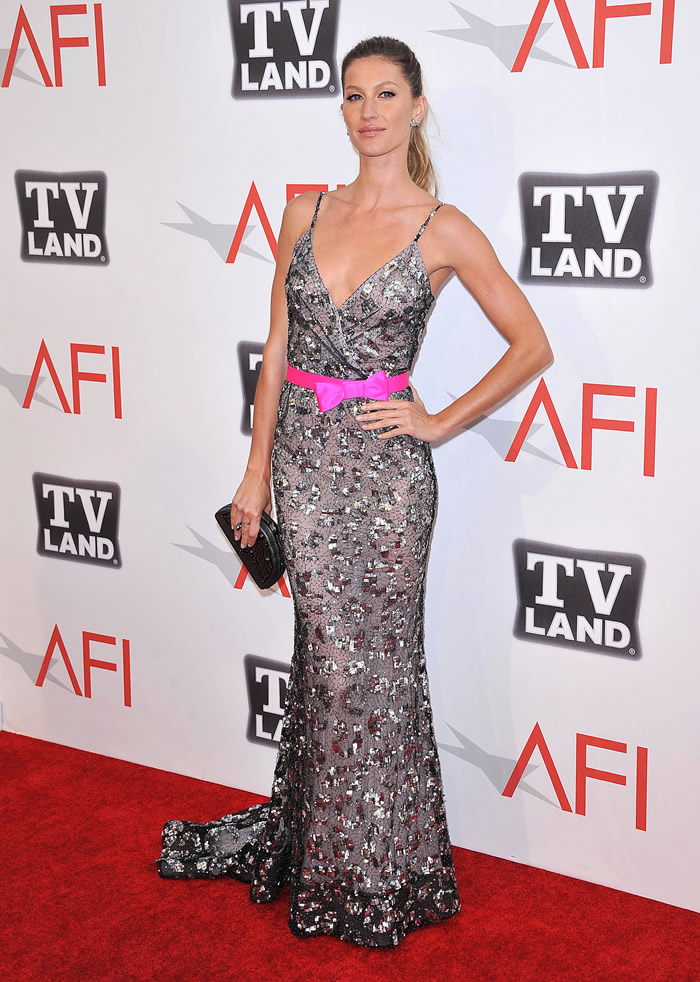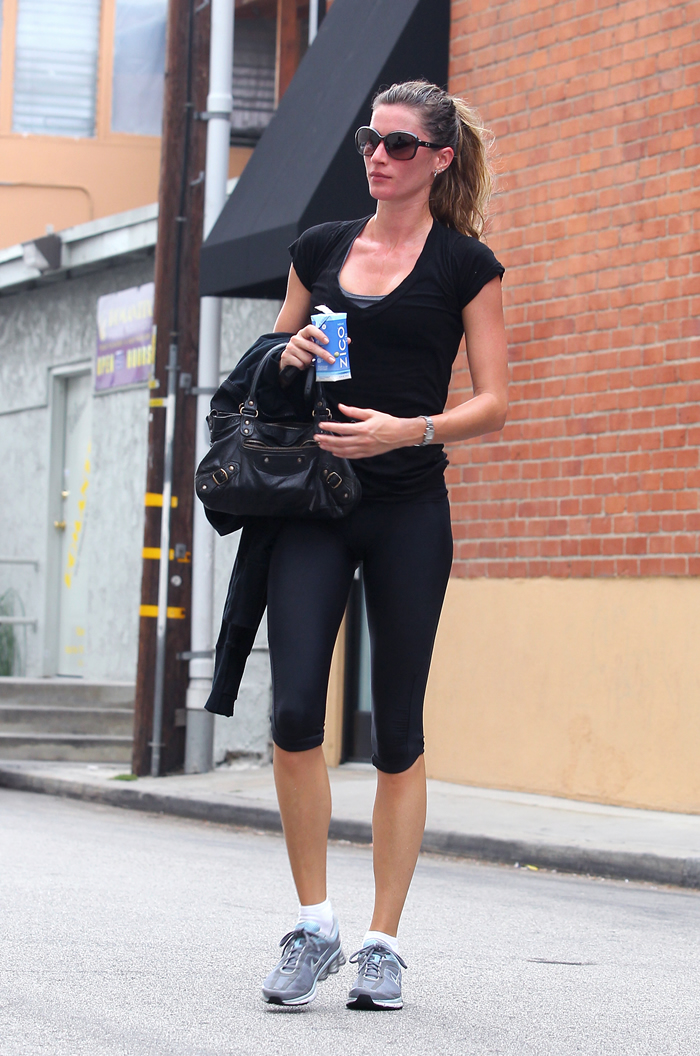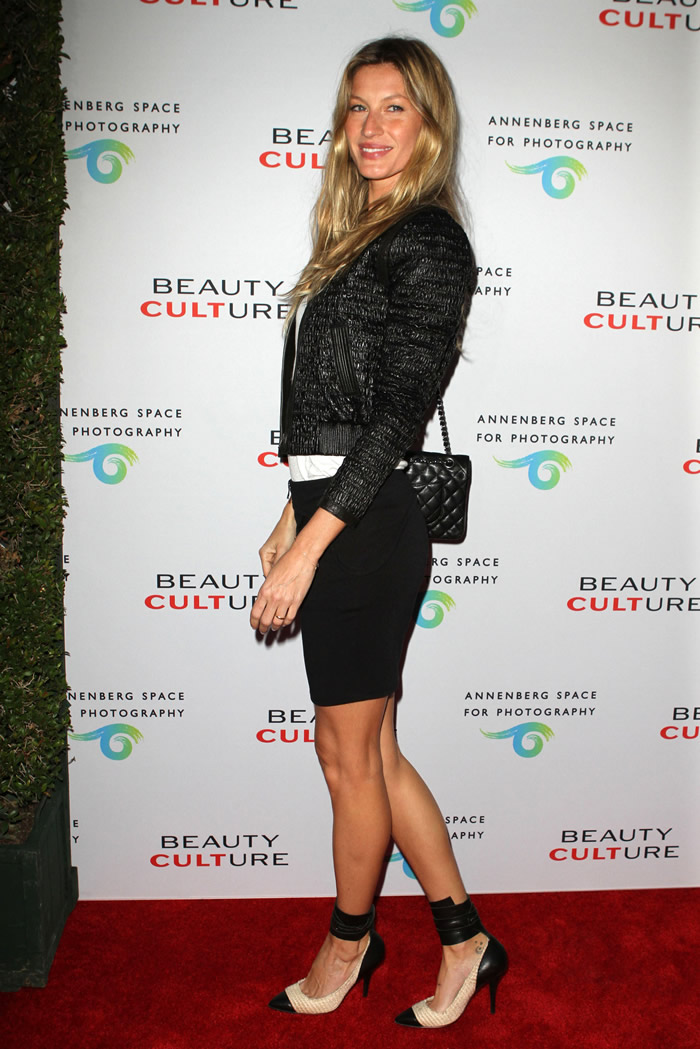 Photos courtesy of WENN