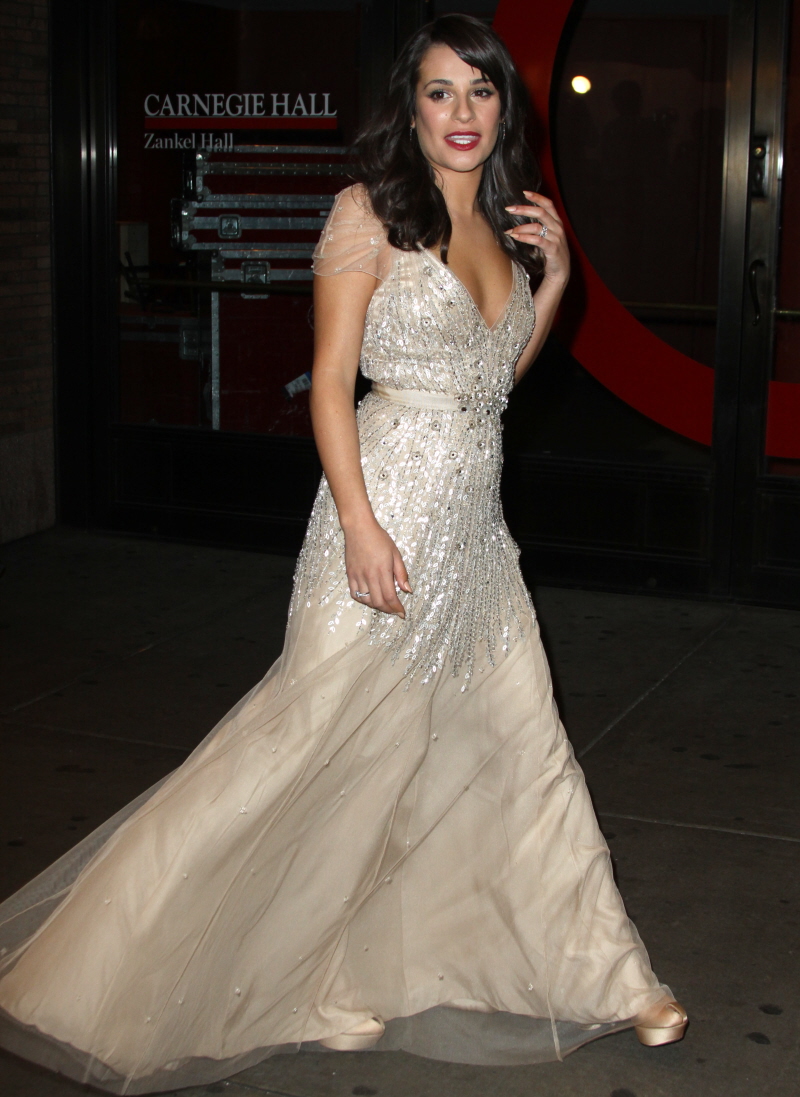 Here are photos of Lea Michele and Emma Stone at last night's Glamour Magazine Women of the Year event. Lea was obviously the one who enjoyed being photographed, as there are more photos of her than nearly anyone else on the red carpet. She was posing her ass off in this Jenny Packham gown. I basically only know Jenny Packham as a designer because the Duchess of Cambridge has worn a few Packham pieces, so now I associate the label with frilly, frothy princess-wear. That association probably pleases Lea to no end. While I don't hate this dress on Lea, I'm not really in love with it either. It's just kind of boringly pretty. I do think Lea's wearing too much makeup though. The red lips are overkill.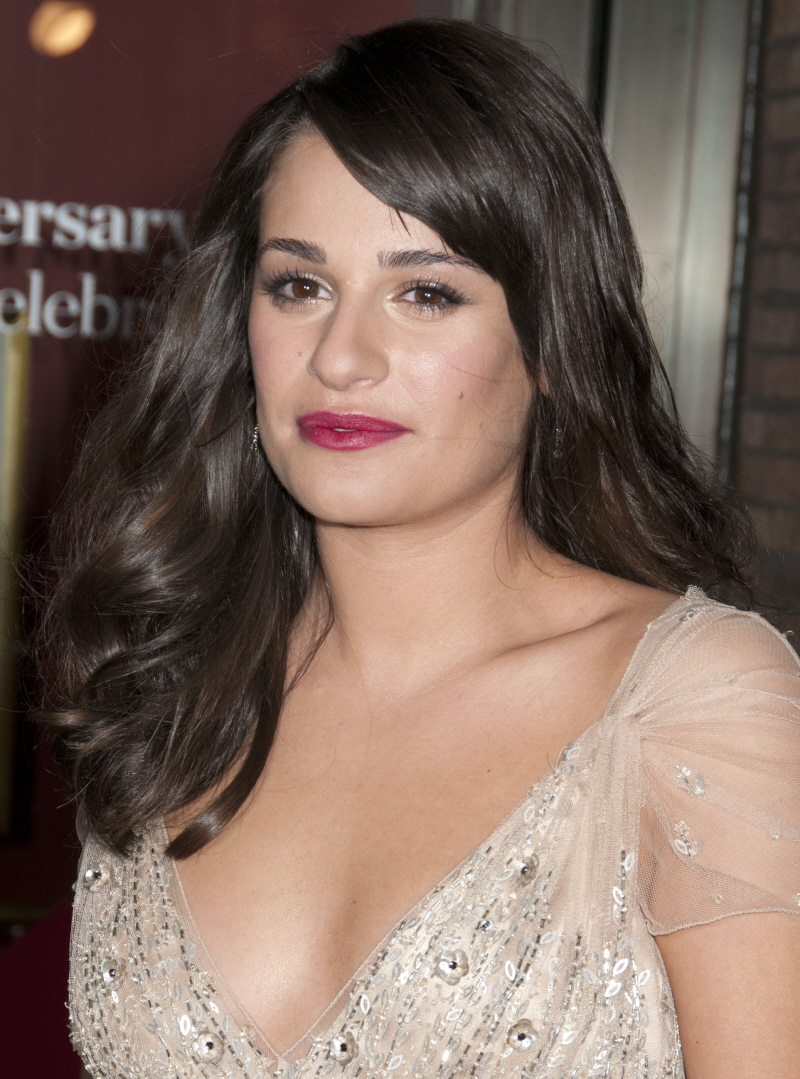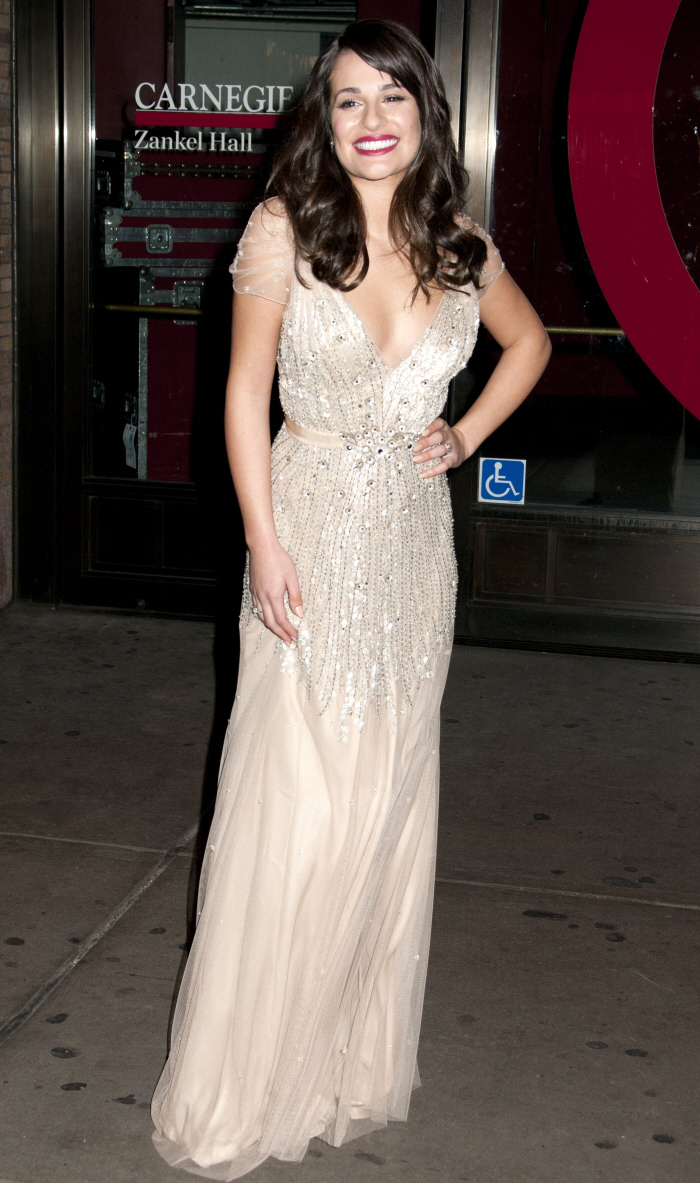 Meanwhile, Emma Stone was probably one of the best-dressed girls at the event. She wore this off-yellow-gold-green Lanvin that photographs wildly different in different light. She did not pose her ass off in this dress, which is a mistake! I would have liked to have seen this look from different angles. And while I've yelled at Emma several times over the past few months for getting it so wrong so often, I think this Lanvin is a win.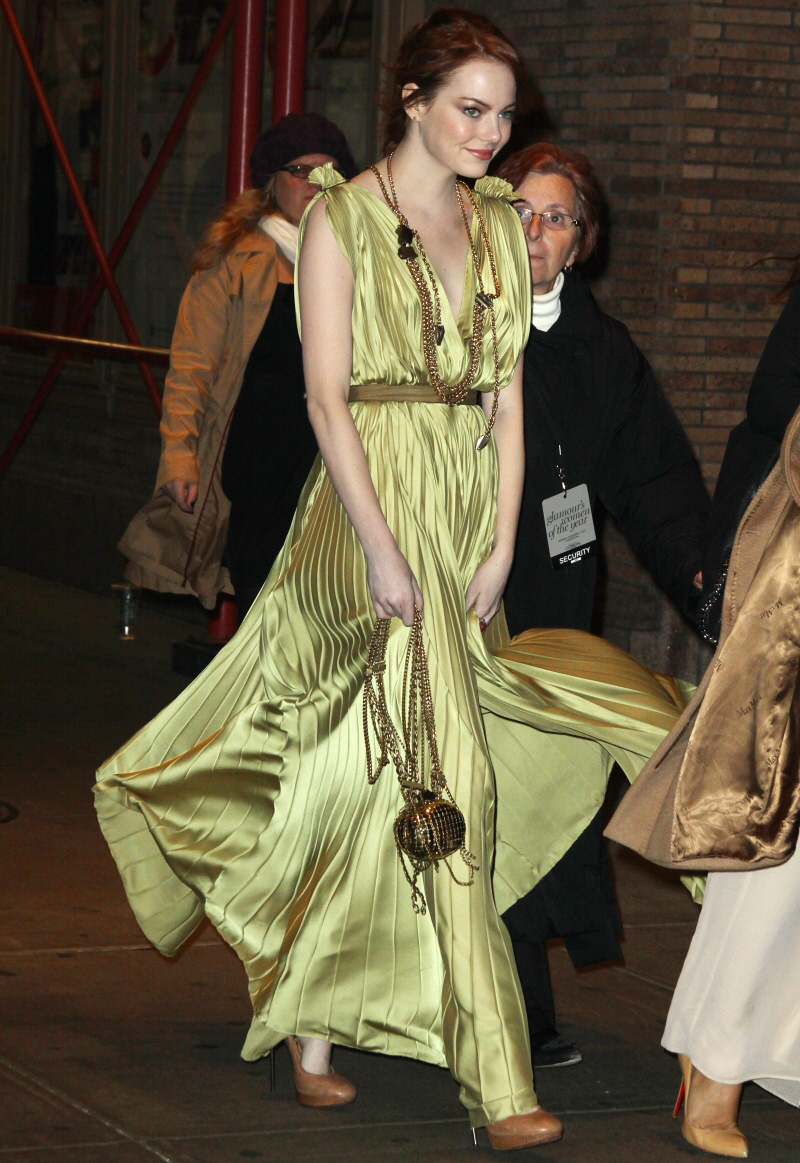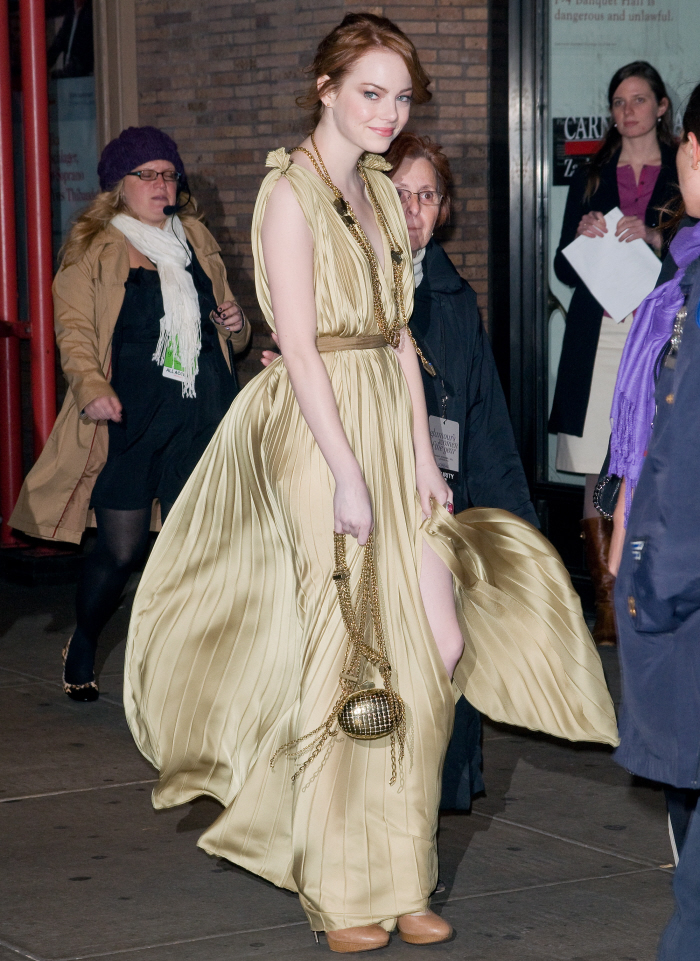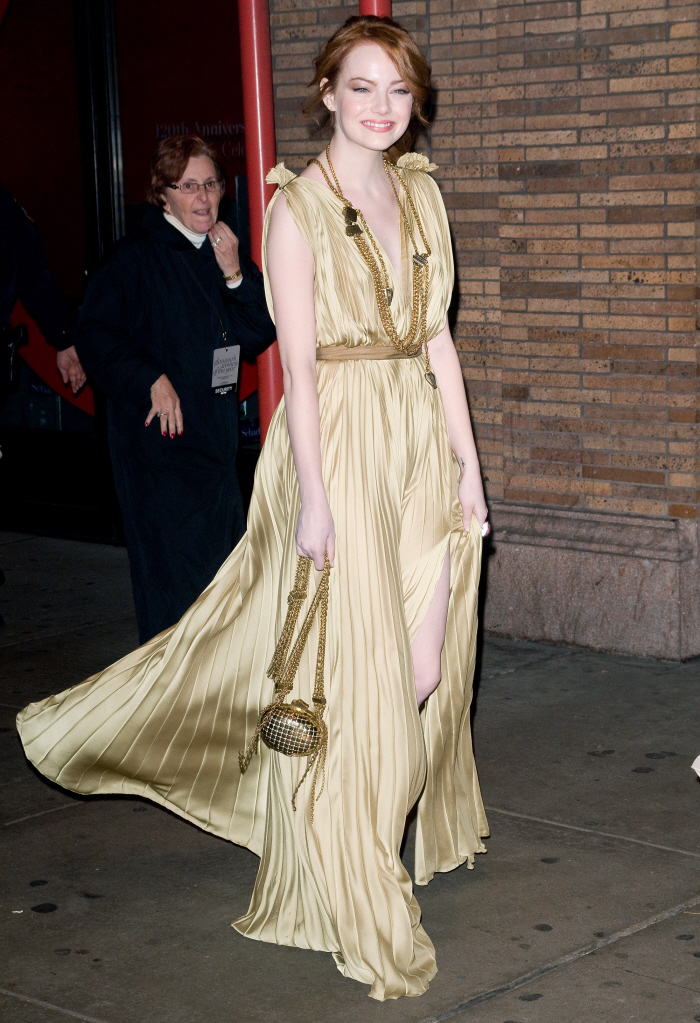 Photos courtesy of WENN and Fame.