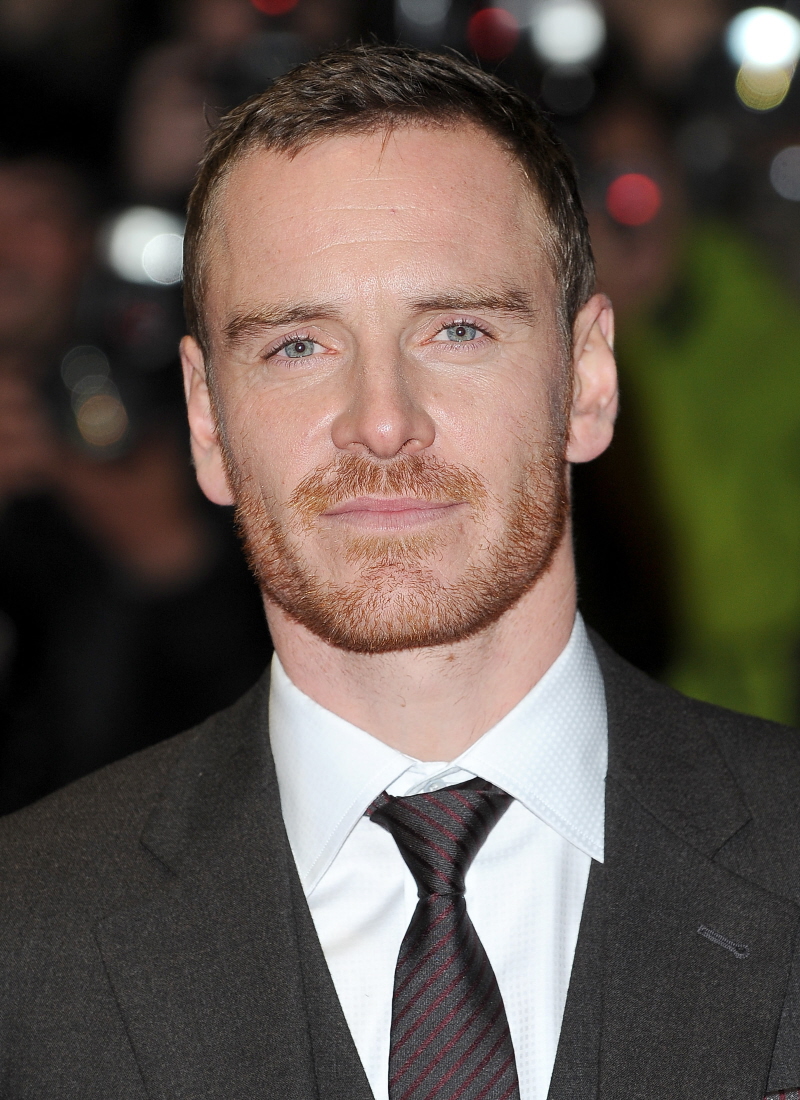 Yesterday, I was frustrated because there were several good stories hanging around, but we didn't have access to those particular photo agencies. In particular, it's always painful when we don't have whatever new Michael Fassbender photos, as he is my immortal beloved, and the major agencies don't always care about getting good pics of him. Two nights ago, Steven Soderbergh's Haywire had a screening at the AFI Fest. Haywire's lead, Gina Carano, was there, as was Soderbergh, Michael Fassbender and Ewan McGregor (Ewan and Fassie have supporting parts in the film) – you can see photos here and here. I'm just adding some screen caps from the video. Joel McHale was basically the host/interviewer of the screening, and he got to ask questions afterwards. There's video of the event, at least. My stomach flipped when Michael leaned in to whisper something to Gina. SLUT. *deep breath*
I like when Fassie is a gentleman and tries to give his mic to that crazy woman, only to pull it away from her midway through her crazy rant. Classic.
So here you go. Please stop sending me emails about this because it makes me want to unsheath my slut dagger and thrust it into my own Fassie-loving heart. Trust that I have a Fassie Google Alert (I don't really, I just Google him excessively). Trust that I'm on top of all things Fassie, and that if I'm not writing about him, it's because I'm sad that we don't have access to the photos. But if you (SLUTS) do have an interesting Fassie story, like you got a chance to meet him or you "accidentally" saw the Fassdong in person, you can email at kaiser@celebitchy.com or tweet me at KaiseratCB.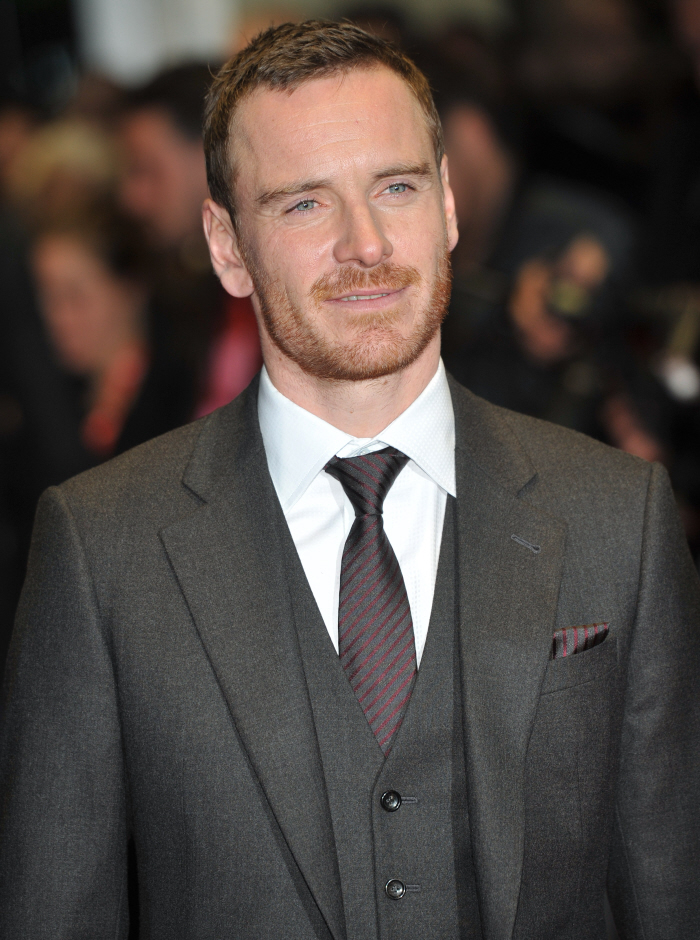 Here are some screen caps from the video.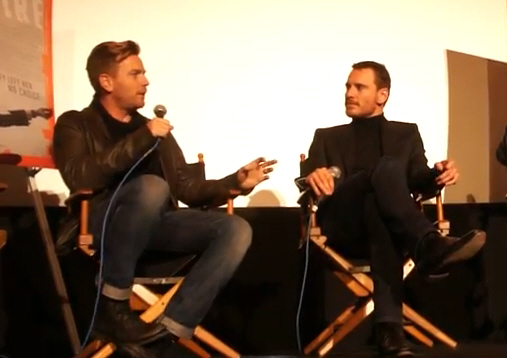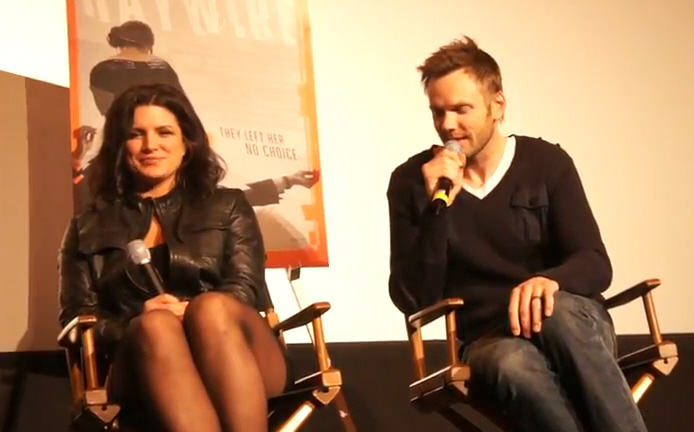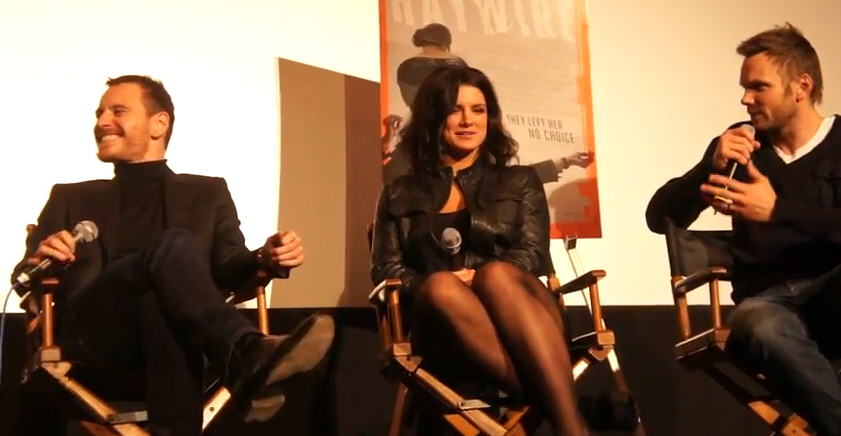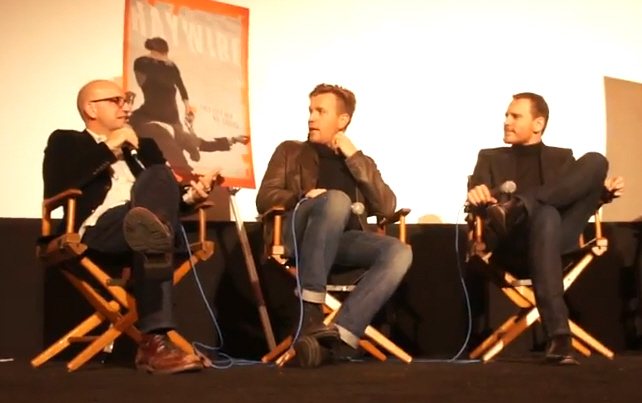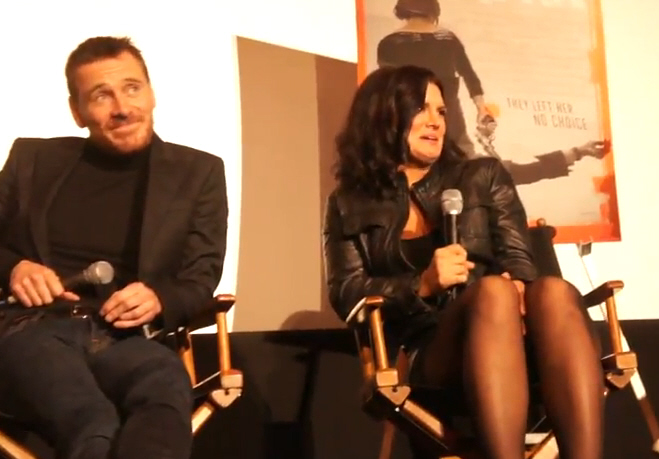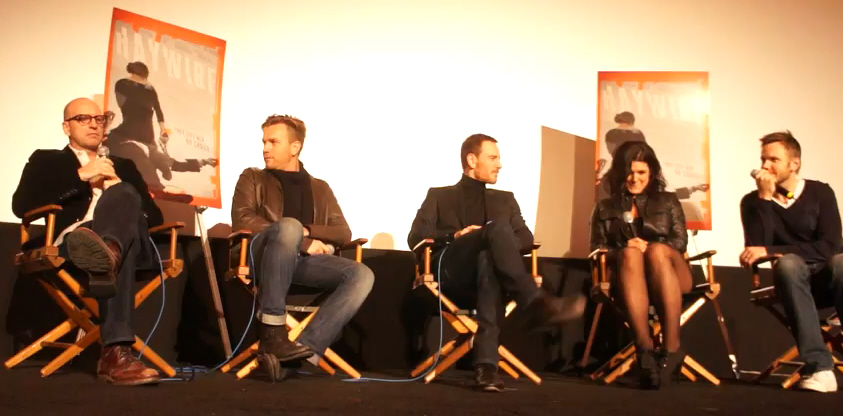 Photos courtesy of Fame, WENN & video screen caps.