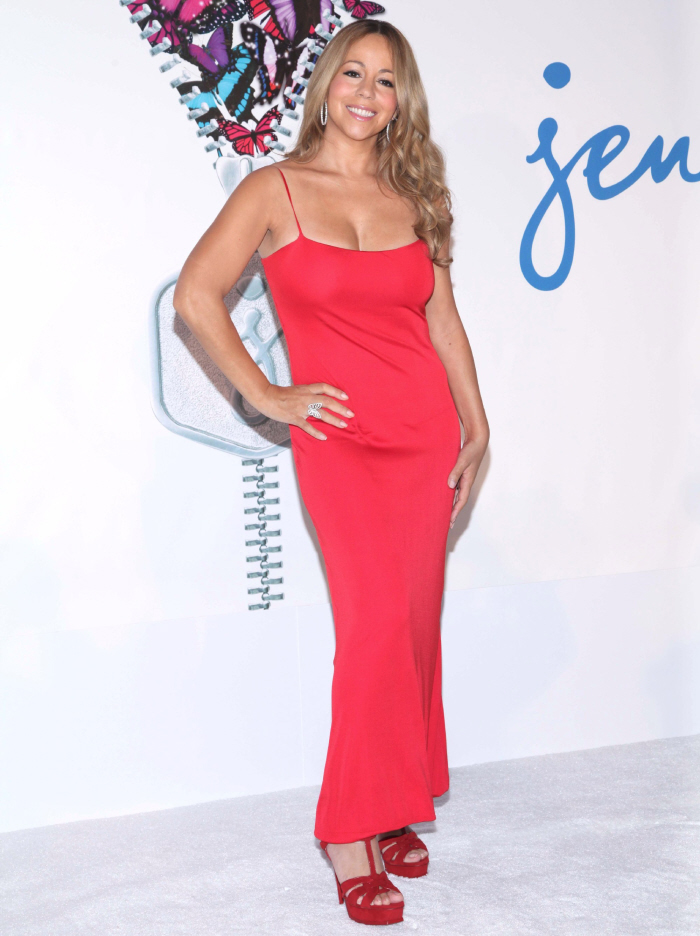 Here are some new photos of Mariah Carey at the big Jenny Craig news conference and photo call officially making her the latest face of "Jenny" (Jenny Craig's new trademarked name, I guess). Don't get me wrong, she looks GREAT. She's lost weight, she got a blow out, and I'm guessing she's double or triple-Spanx-ing it, and that's why the dress seems a little baggy in the waist. Plus, she's sucking it in. Bless her. I love Mariah. Even when she's doing a press conference for a weight loss program, she's still going to Spanx it up and suck it in. Here are some gems from the press conference:
When she was heavy, she always covered up: "I had a towel on in the tub. I'm not lying, I promise you! You think I would let Nick see me looking rancid like that?"

She didn't want to know how much weight she gained while pregnant: "I didn't want to know, because why would I want to feel that bad? I know it was a number that I never want to see again."

Bones: "I had, like, no bones for a while. It's important to me to feel my bones!"

Eating while pregnant: Carey says she cooked hearty Italian meals and "soul food" throughout her pregnancy, and admitted that it's easy to overeat when you're eating for two – or in her case, three. "Maybe the portions weren't what they should've been," she said. "Even as a pregnant woman you kind of have control over it, but you don't feel like it when you're pregnant."

She's not petite: "I'm also 5'9″ and I'm not a petite girl."

Not-so-veiled comments about Kim Kardashian: "I'm a real person, I'm not going to put on a fake face for Hollywood. Sometimes [Nick and I] make each other mad, that's why we aren't divorced after four months. I'm sorry, I'm just saying."

Obviously: "You know, I had a situation in the past where I was controlled, and I was really young, and it affected the way I trusted people. I had no team, besides my dog and my cat. Me and Nick we always joke, I'm an Aries, I need so much attention!"
[From Us Weekly and People Mag]
Us Weekly claims that after Mariah made the crack about a four-month marriage, there were "audible gasps" in the auditorium, and that's why Mariah gave a half-hearted non-apology. I think her point is valid – a lot of people thought Mariah and Nick wouldn't last (I certainly didn't think they would), and a lot of people thought they would be divorcing within a year. But they stuck with it, and now they seem so, so strong, right? And maybe it's because they give each other what they need, and they're not afraid to be "real" with each other. Mariah really is a diva who needs constant attention and she'll totally be a bitch too. And Nick handles her, and they complete each other. Why not hold them up as an example of a marriage that works?
Oh, and here's that Jenny commercial. Don't you get it? She's in a COCOON, people. She's a butterfly. A newly slender butterfly, ripping her way through the cocoon of water retention.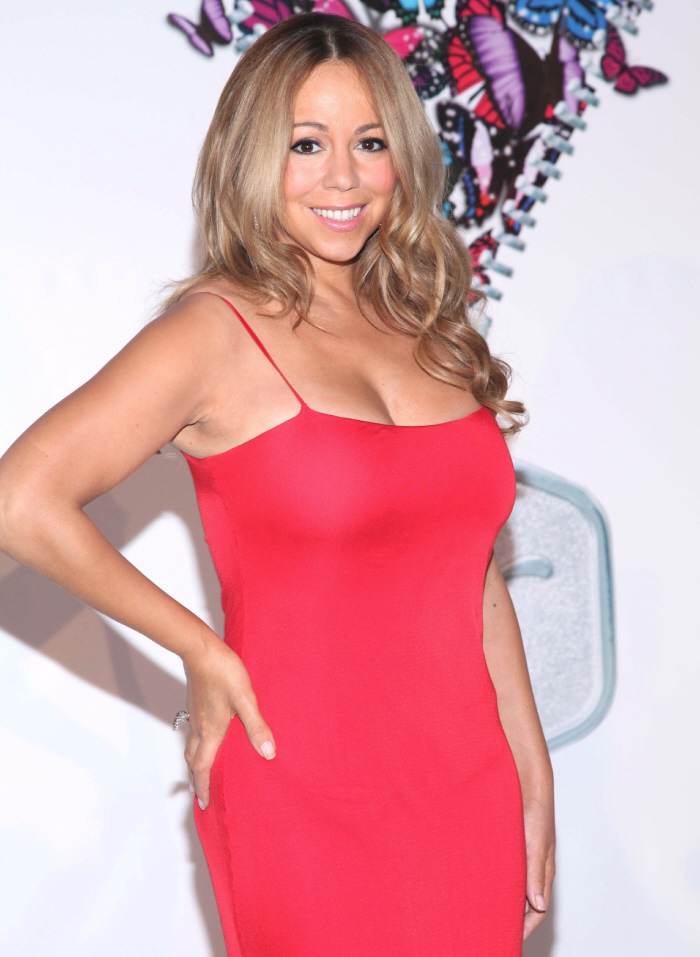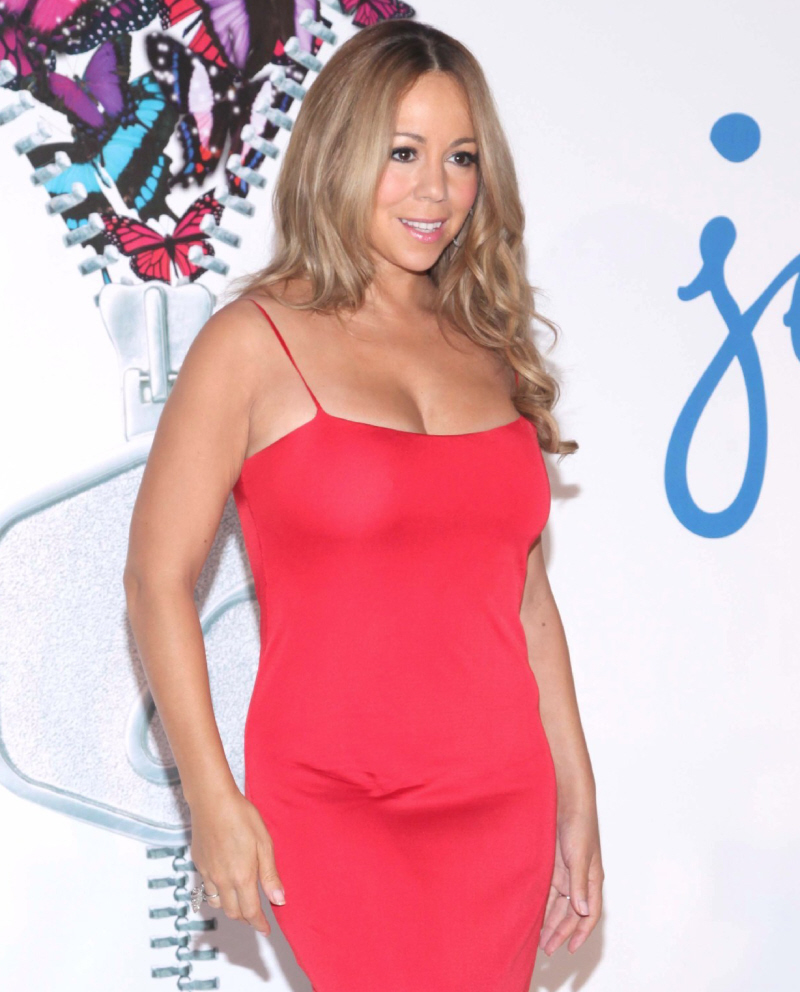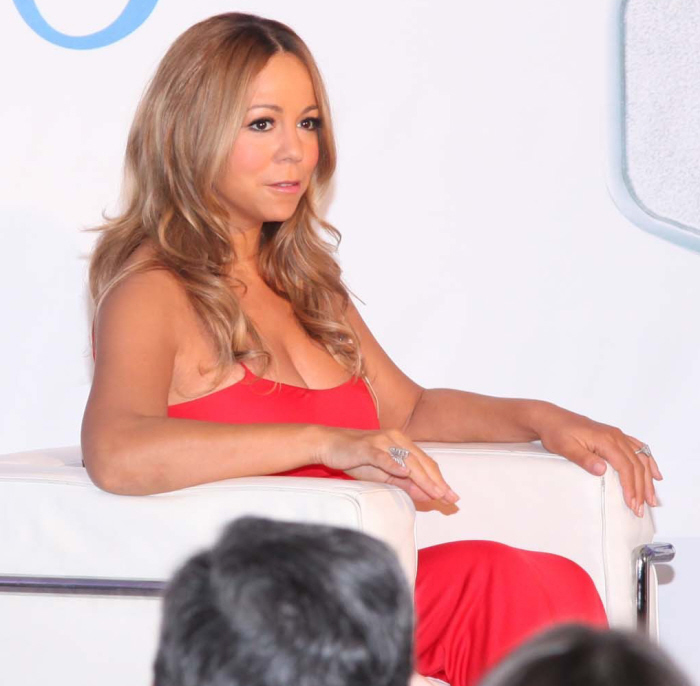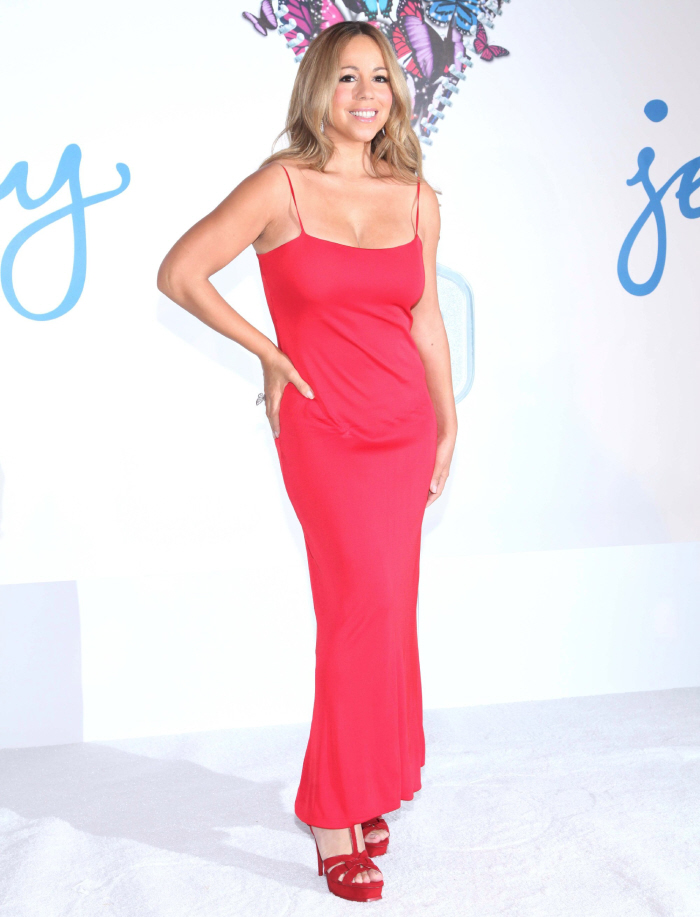 Photos courtesy of WENN.