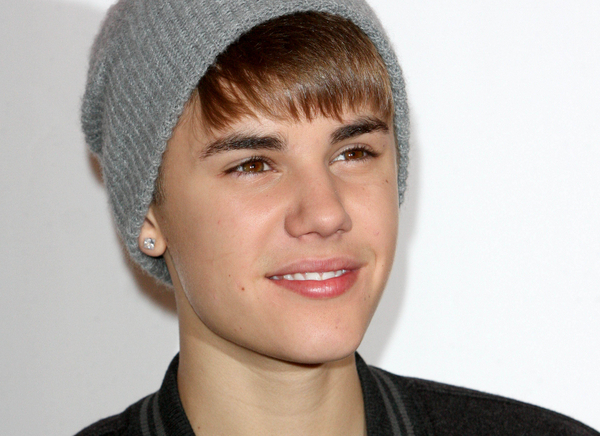 Justin Bieber probably isn't the father of random accuser Mariah Yeater's four month-old baby. DNA will tell of course, but Yeater isn't looking credible at all. That doesn't mean the kid is above criticism or controversy of course. The 17 year-old Canadian pop star is a multi millionaire who regularly blows money on bling and is said to have spent over a million bucks on his girlfriend, Selena Gomez, who is rich in her own right. It's too bad, then, that Bieber isn't helping out his paternal grandparents, who helped raise him as a baby and are still working hard in their mid fifties to try and make ends meet. Justin's grandmother, 54 year-old Kathy Bieber, works an $18 an hour factory job in her native Canada. It's not just an average job, Justin's grandmother hauls 50 pound bags of powder in a room that's kept at a temperature of about 102 degrees. It sounds really awful actually.
These are the parents of Justin's biological father, who has remarried and has two additional children. Justin is supposedly in contact with his dad, but he obviously hasn't thought much about his grandparents on that side. His mother had him at 18 and his maternal grandparents often travel with them and help his mother out.
Here's more about Justin's paternal grandparents, from The Enquirer:
Sources tell the Enquirer that [Justin] hasn't given one thin dime to his struggling grandparents George and Kathy Bieber, who lovingly cared for him as a baby.

George – the biological father of Justin's dad Jeremy – has been out of work for months with a back injury, which his wife Kathy, 54, works like a dog at a sweltering factory job, insiders say.

"Kathy works hard to make ends meet, and she and George are hurt that Justin hasn't offered them any financial assistance," a family friend told The Enquirer.

For the past 20 years, Kathy has worked at Stackpole Carrier Systems, a metal components manufacturer in Justin's Canadian hometown of Stratford, Ontario. She starts her eight-hour shift at 7 a.m. and earns about $18 an hour.

"Kathy has the filthiest, hottest and most physically demanding job in the factory," the source divulged. "She spends a large part of her days lifting 50-pound bags of raw powder, and then dumping the powder into a large mixer.

"The factory has 15 furnaces going at full blast, so the room where Kathy works normally maintains a temperature of around 102 degrees…."

Justin's grandparents… live in a small wood frame home worth less than $120,000…

"With George out of work, they struggle to pay the bills and put food on the table," noted the source.
[From The National Enquirer, print edition, November 21, 2011]
If this is true that Bieb's grandma is still working a grueling factory job like this, why do they have a 54 year-old woman hauling 50 pound bags after 20 years of service? It doesn't make sense to me. You would think they would have promoted her to a less physically demanding job.
We've talked before about whether rich and famous celebrities should be responsible for taking care of their relatives, most notably with the whole "Madonna's brother is homeless" debacle. I'm sure there are plenty of people clamoring for a piece of them, as we've seen from this probably phony paternity claim on Bieber. When it comes to grandparents who are struggling like this, a tiny amount of Bieber's fortune would make their lives much easier. This kid just spent $25k on a watch for his girlfriend. It's hard to tell, though, if Bieber's grandparents would use the money wisely or if they'd blow it and keep expecting more. It's always tricky lending money to friends and relatives even if you can more than afford it.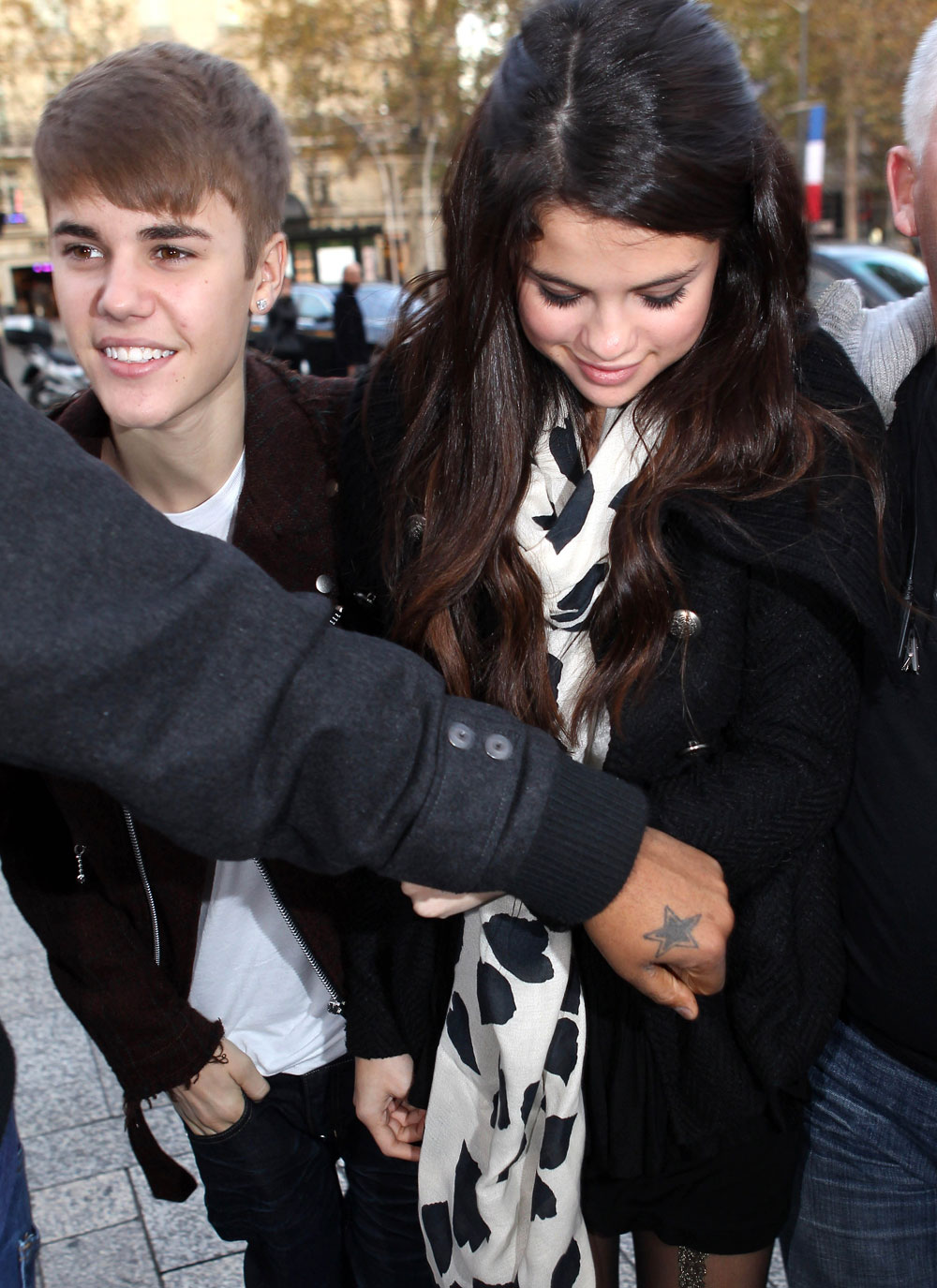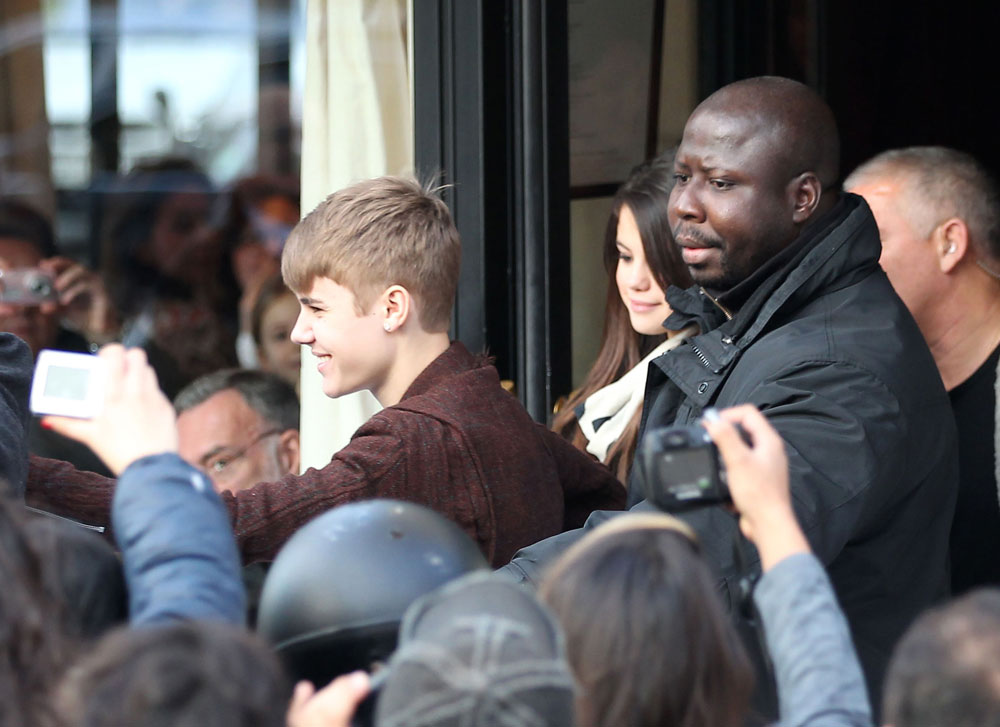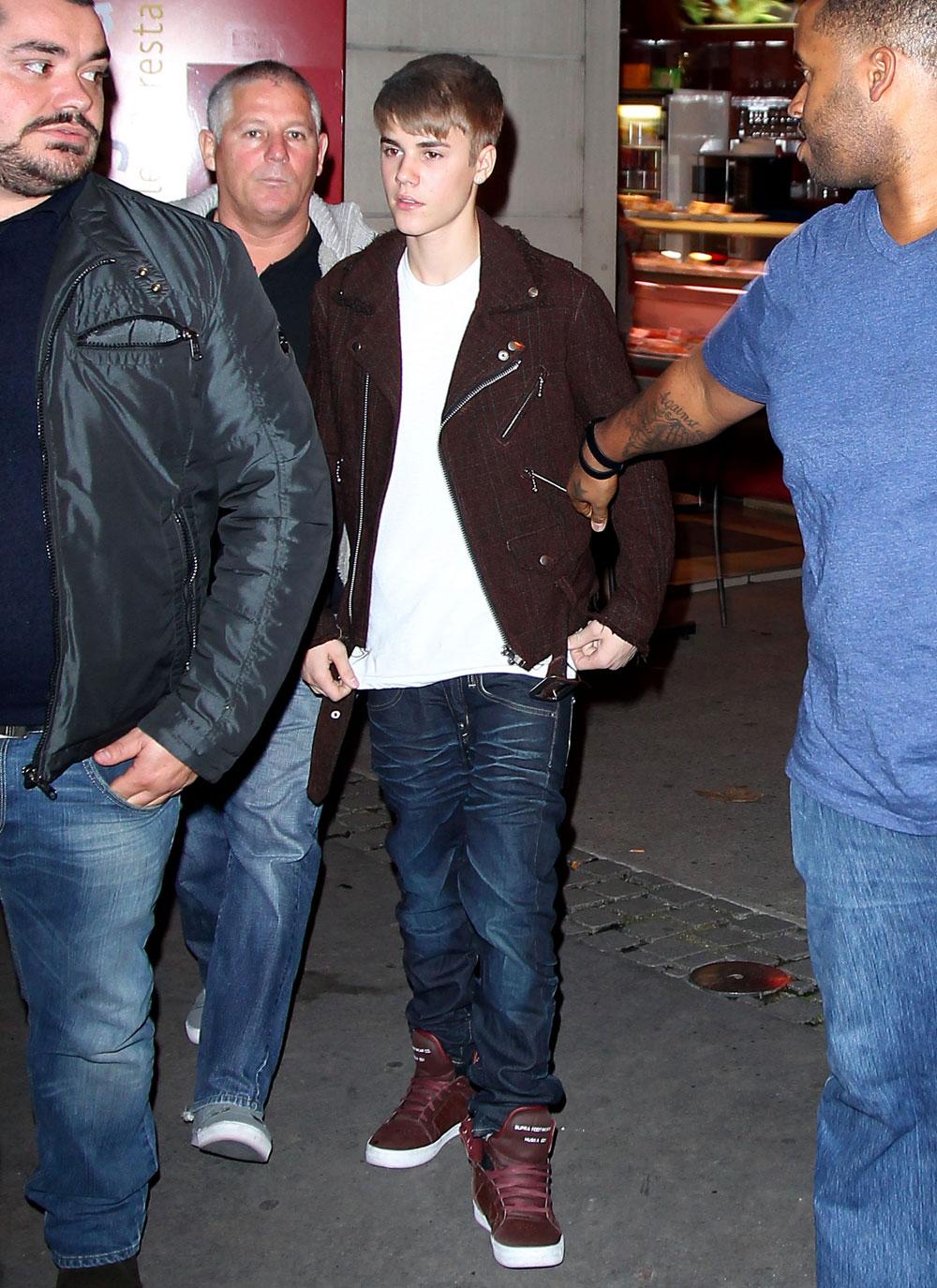 Here's Bieber out with Selena in Paris on 11/9/11. Credit: Fame Pictures. Bieber is shown alone a Christmas tree lighting in London on 11/7/11. Credit: PRPhotos.