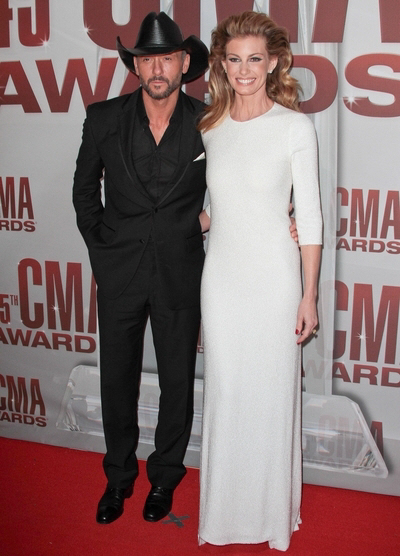 I was going to lead in with Taylor Swift, who took home entertainer of the year at last night's CMAs, but that was before I got a look at Faith Hill and her stiff lion's mane hair. DEAR GOD. Now, I love Faith Hill. I think she's got a great voice, she's beautiful and she's always seemed like a cool woman who is secretly a bitch (and I love bitches). I think Faith could look good in almost anything, but she often pushes the boundaries with the worse fashion. Last night her dress was Chado Ralph Rucci, and it… just looks like meh Calvin Klein. Remember when Calvin Klein was just doing these simple white long-sleeved dresses? The only thing really disturbing about this look is her hair. This is a disaster.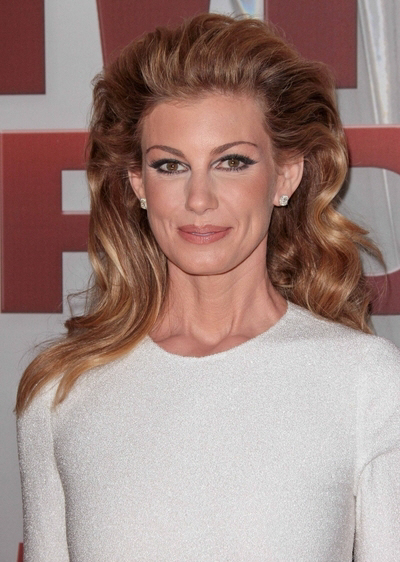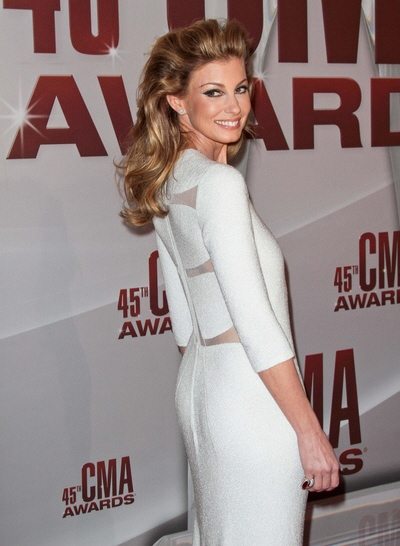 Now for Taylor Swift in her puffy wedding gown. I get so bored with her in these princess/fairy dresses. This J. Mendel one is especially bad, and Swifty's hair is terrible.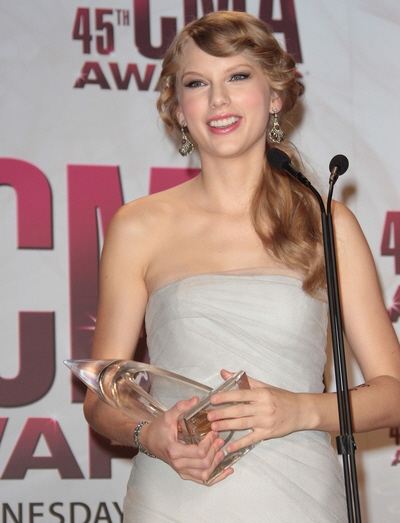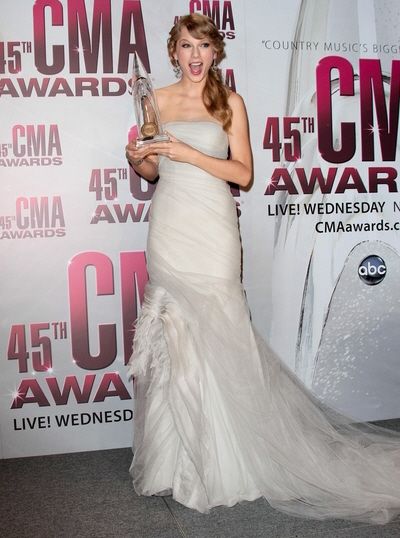 Next up: Ginnifer Goodwin in Prabal Gurung. It seems way too busy, but I really like the way Ginnifer's hair has grown out.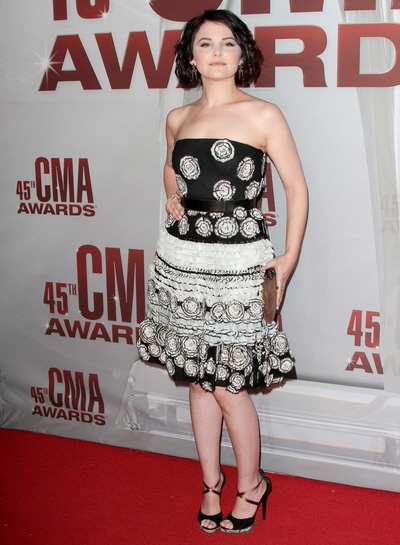 Carrie Underwood had a million costume changes, but this was her red carpet look – Reem Acra. Boring pageant girl.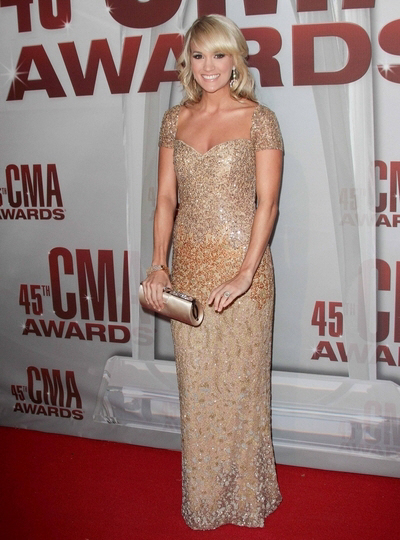 And finally, Miranda Lambert in Haute Hippie. She's a compact little hourglass isn't she? Maybe it just seems that way because Blake Shelton is so obscenely tall.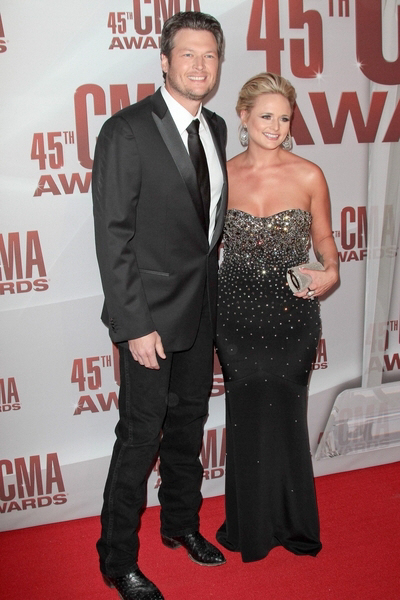 Photos courtesy of PR Photos.