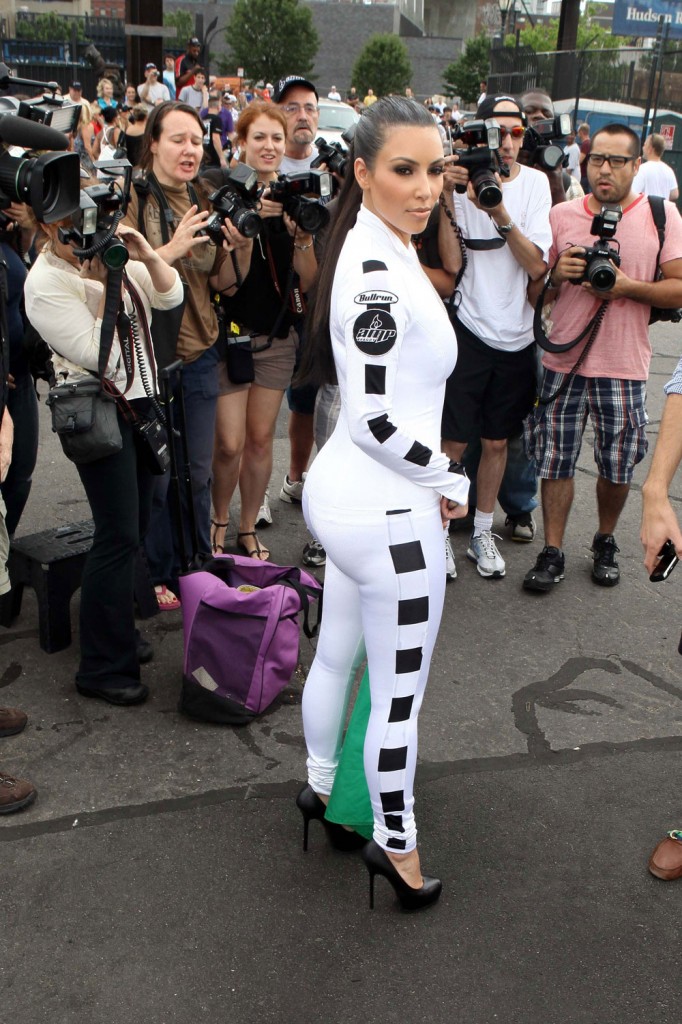 Of all the stories about Kim Kardashian and Kris Humphries' impending divorce and fake show wedding, this one is probably my favorite. It's just hysterical, and I really hope it's true. Supposedly Kris Humphries has some kind of "evidence" that Kim Kardashian uses padded panties to make her ass look big, and is threatening to expose her butt as a fraud. I've never really thought about padded underwear, as it wouldn't occur to me to try and give myself a bubble butt. There are real products with silicone padding that do just that. (You learn all sorts of useless things while gossiping about celebrities.) Anyway Kris hasn't exposed much dirt on Kim so far, probably because he's still hoping for a decent cut of the wedding profits, but what could he say that we don't already know about her? We already know that she's narcissistic, superficial, useless and petty. Real evidence that she's lying about that trademark ass that she keeps insisting is all natural would go far to discredit her, not that she's got much credibility left at this point. Here's more: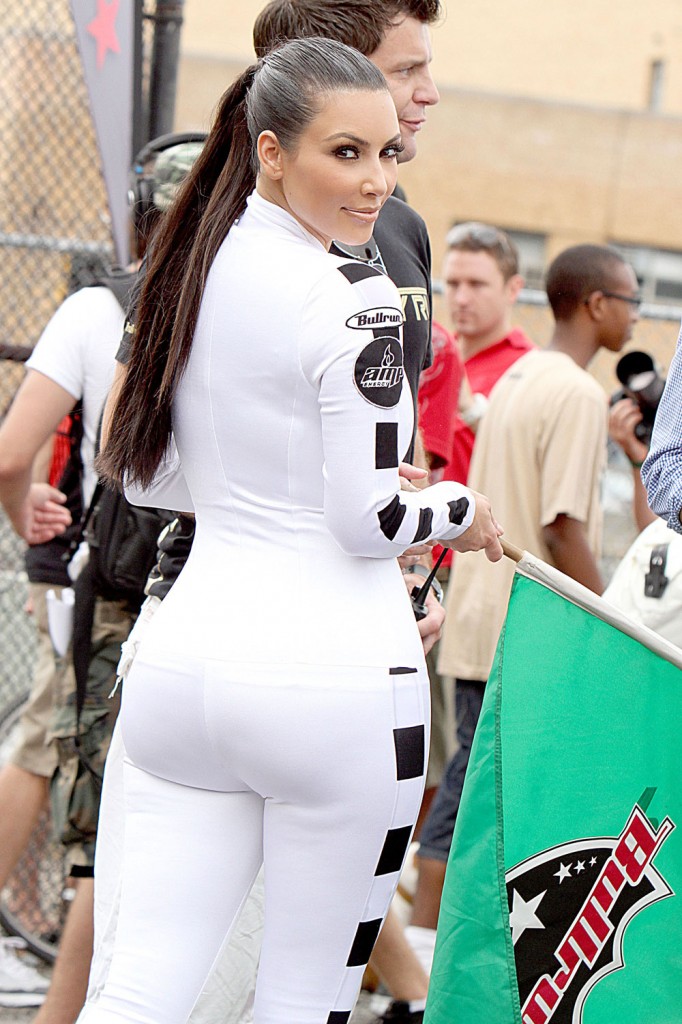 Kim Kardashian's big booty is a big, fat fake, sources say – and her estranged hubby Kris Humphries is threatening to expose the truth.

The reality TV sexpot insists her bubble butt is all natural and even displayed an x-ray of what she claimed was her backside on her show to use as proof.

But some insiders claim the curvy 31-year-old beauty uses butt pads and say Kris filmed a video that proves his estranged wife's prized posterior is phony!

Kris remarked to pals that, while he loves Kim's shapely butt, it's not the same as what you see on the red carpet or TV.

"Kris told his buddies that it takes a lot of work for Kim to make her bottom look as good as it does," says a source. "He revealed all her secrets – how she uses 'booty pads,' Spanx and other things to enhance it. When she takes off the Spanx, the pads and everything else, it's not the same.

"He knows what the real thing looks like – because he's reported it on his cell phone camera!…

"Despite what Kim said on her show, I think she has definitely had fat injections in her butt," the source said.

"Kim would never call it a Brazilian butt-lift, but that's essentially what it was…"

Even before they split, Kris taunted [Kim] about her weight, sources say. At 5-foot-3, Kim claims to weigh 115 pounds, but Kris told pals that she's closer to 130.

"Kris would pat Kim's bottom and say, 'You sure have a lot of junk in your trunk,'" divulged a close source.

"The Kris actually began calling Kim fat! He said the undersides of her arms were flabby and she was getting a pooch in her belly. Kim was furious!"

The first source added: "Kim is all about creating illusion. Having Kris spill the beans about how she really maintains her world-famous butt would be devastating to her."
[From The National Enquirer, print edition, November 21, 2011]
Even if Kim Kardashian isn't using those butt enhancers, (although she probably is) I do think she had a Brazilian Butt lift. (Link potentially NSFW.) The procedure involves fat transfer to the butt and wouldn't be detectable on an x-ray like the one she did of her ass for publicity. (Like everything she does.) Oh I hope Kris is in possession of video revealing that Kim pads her ass, I really do.
A couple of days ago Kaiser reported on the story that Kris H. was refusing to sign the divorce papers and was pressuring Kim to return the actual wedding gifts, not just make a tax-deductible donation to a charity in lieu of returning gifts. That report was from Life & Style, which had Kris' dad on the record talking about how his son was blind-sided by the divorce filing. An unnamed "source" told L&S that Kris was refusing to sign the divorce papers, and it sounded like that came from Kris' dad too, but that he didn't want to be blamed for leaking that news.
Well Kardashian mouthpiece E! denied that report and claimed that a source told them "It is not true that Kris is not going to sign the divorce papers…. He doesn't want a war. He's laying low." You know that Kim just assumes she's going to get her way, as usual. I hope that Kris really does hold out and that he contests the divorce and puts her through the wringer.
Meanwhile In Touch is reporting that The Kardashians are at war among themselves over this divorce, which is surely threatening their easy money stream. Supposedly Khloe and Kim got into a big blowup while they were doing publicity in Australia. In Touch claims that "The family has split into two camps since the divorce – Kim and her mom versus the rest of the family, who are really angry at her." Evil Beet has more on this if you're interested, but you get the point. The Kardashian's big fake house of cards is collapsing all around them and they're screaming and clawing while trying to hold onto what they believe is rightfully theirs. Only it's all an illusion, down to Kim's giant trademark ass.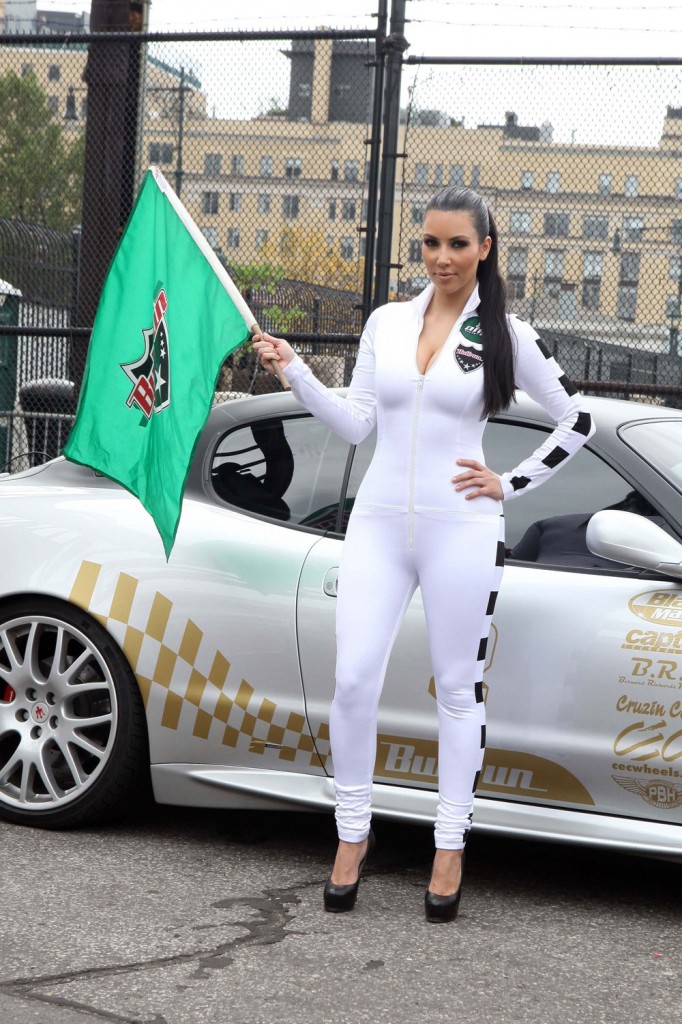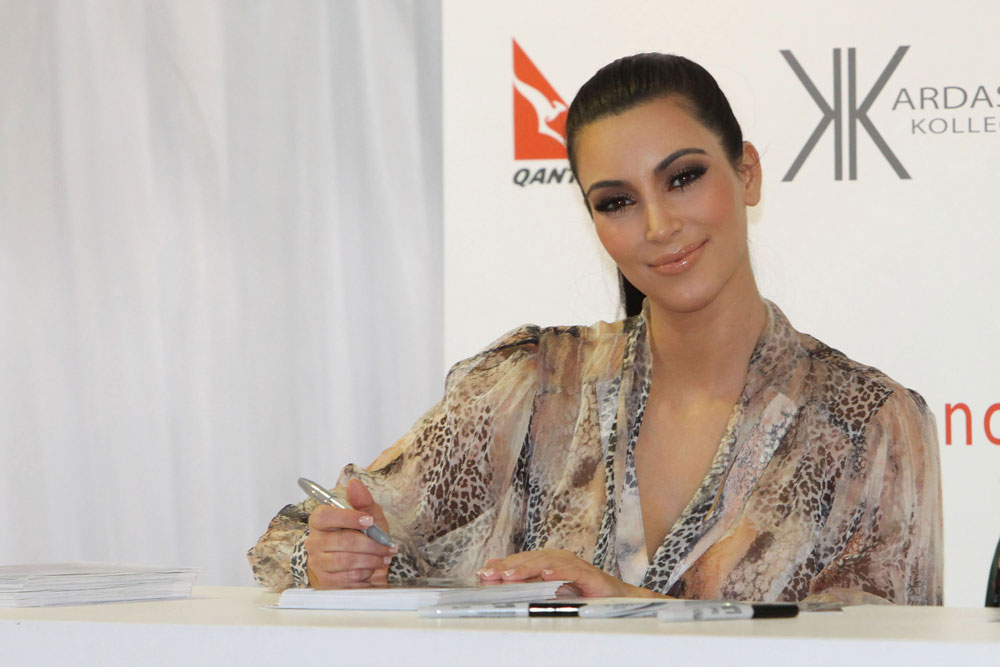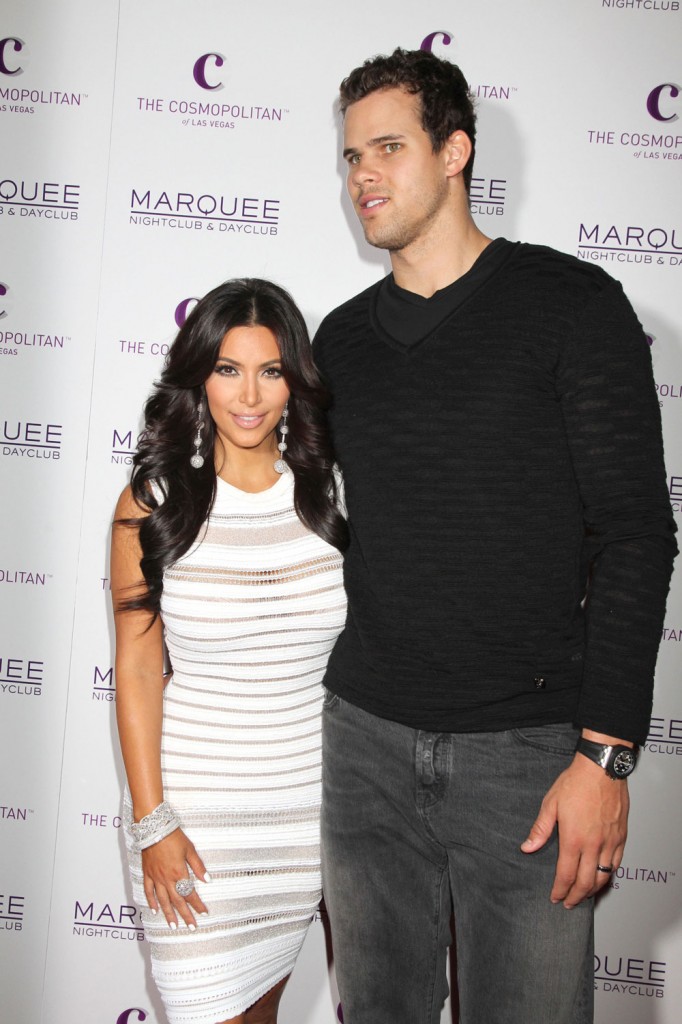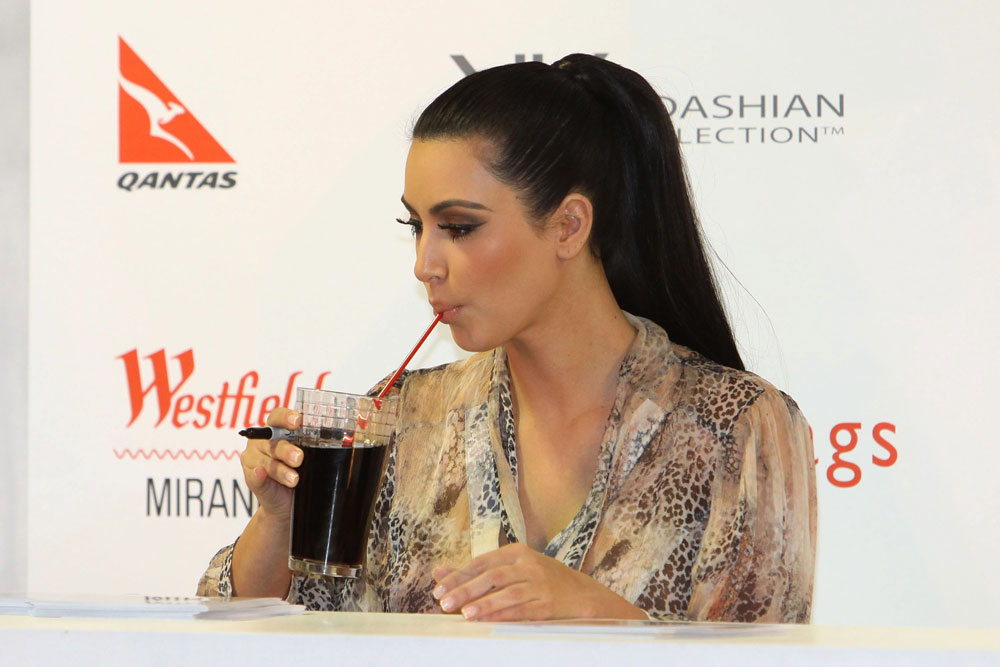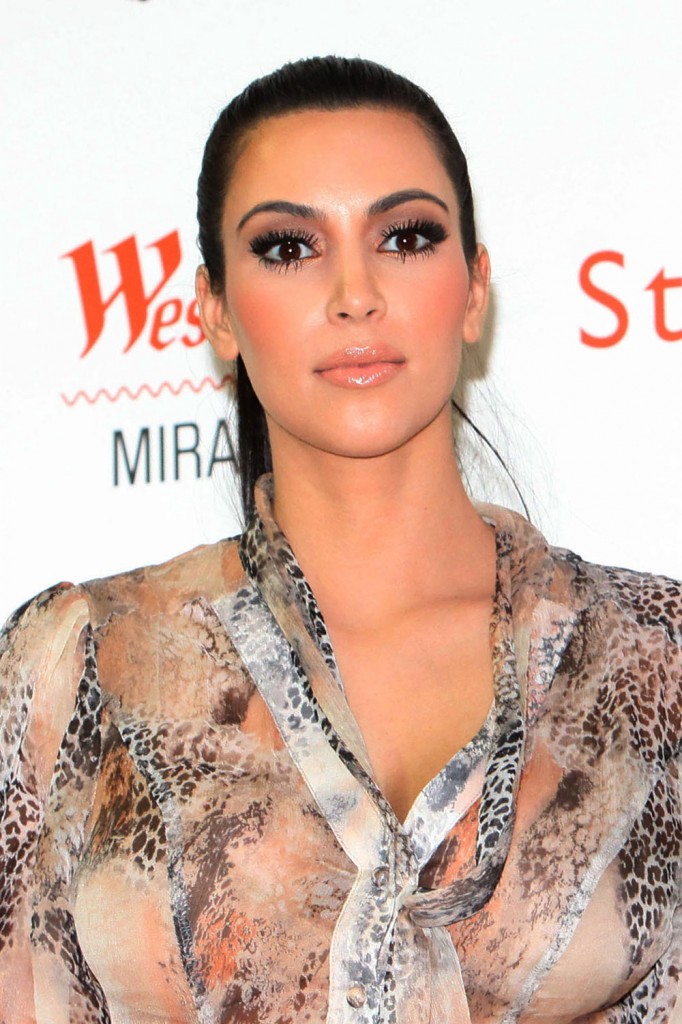 These photos are from 7/10/10, and they're the same ones The Enquirer used to illustrate this story. The pictures of Kim looking especially plastic are from 11/3/11. Credit: WENN.com