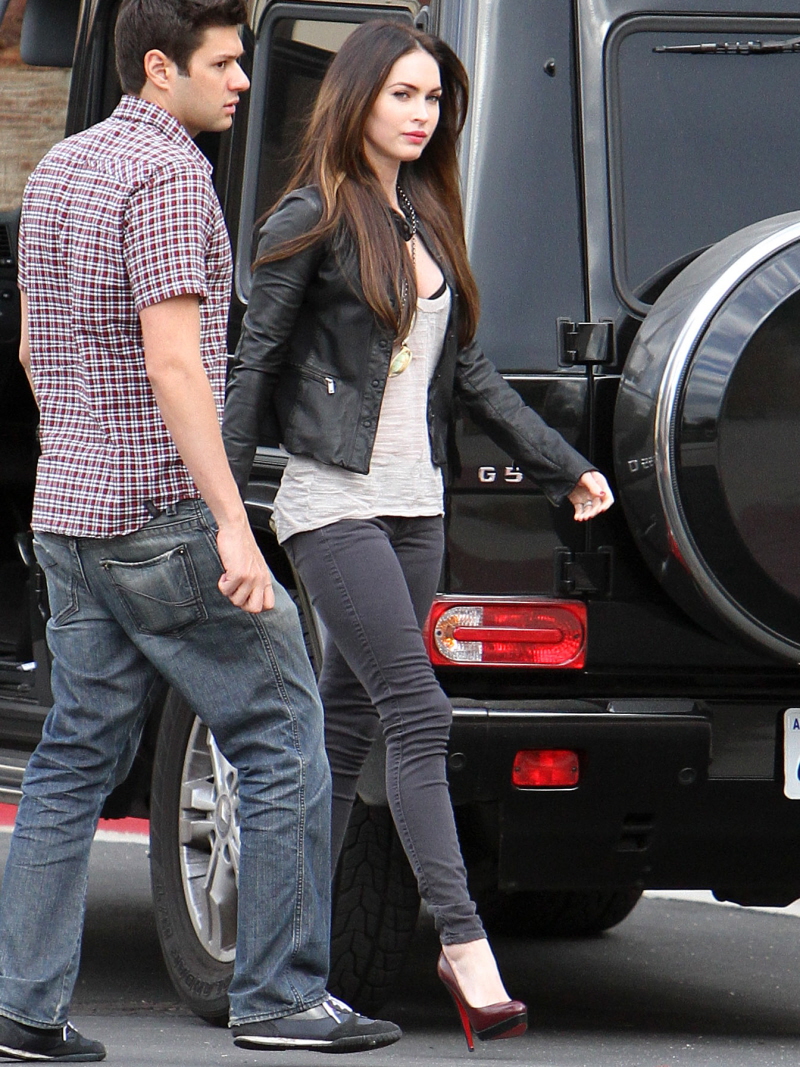 Megan Fox did something surprisingly nice for Veteran's Day, which was Friday – she actually went out of her way to spend time with veterans. Seriously! Megan and her husband Brian Austin Green went to The Veterans' Home of California – these are some photos from the visit. Considering that I can't see that any major female celebrity actually did a something nice for veterans on Veteran's Day, I have to say… good for Megan! That's really nice of her.
It's pretty smart too, if you want me to look beyond the face-value "that's nice" sentiment. Megan and her team are trying to ensure that she mixes up her image from surly, petty, foot-in-mouth chick to "supporting actress with a solid career who does good works". Oh, and there was a rumor going around that Megan and Brian were splitting up too, so two birds with one stone (or photo op).
Regardless of any ulterior motives, however, it was just really nice to visit with the retired soldiers. Well done, Megan. Also, well done on her appearance too – meaning her 2011 Face, which doesn't look tweaked into oblivion in these candid shots. She's also put on a little weight, which looks great on her. I feel like… she's trying to win me over? Maybe at some point. Here's hoping!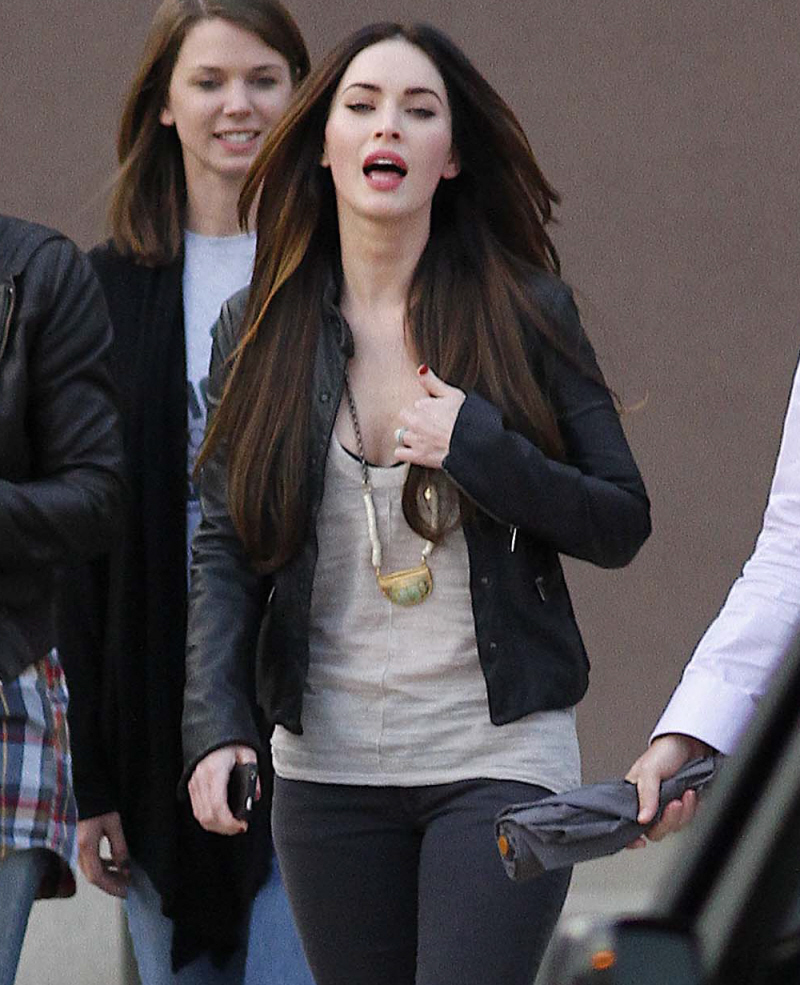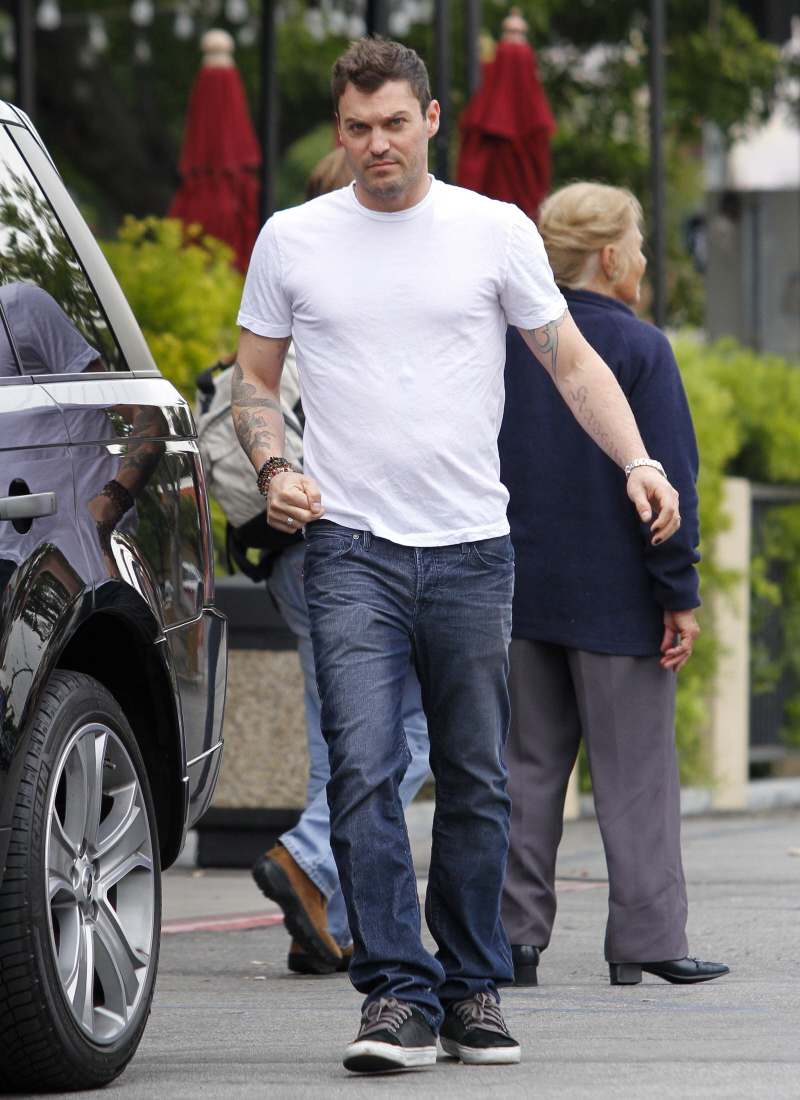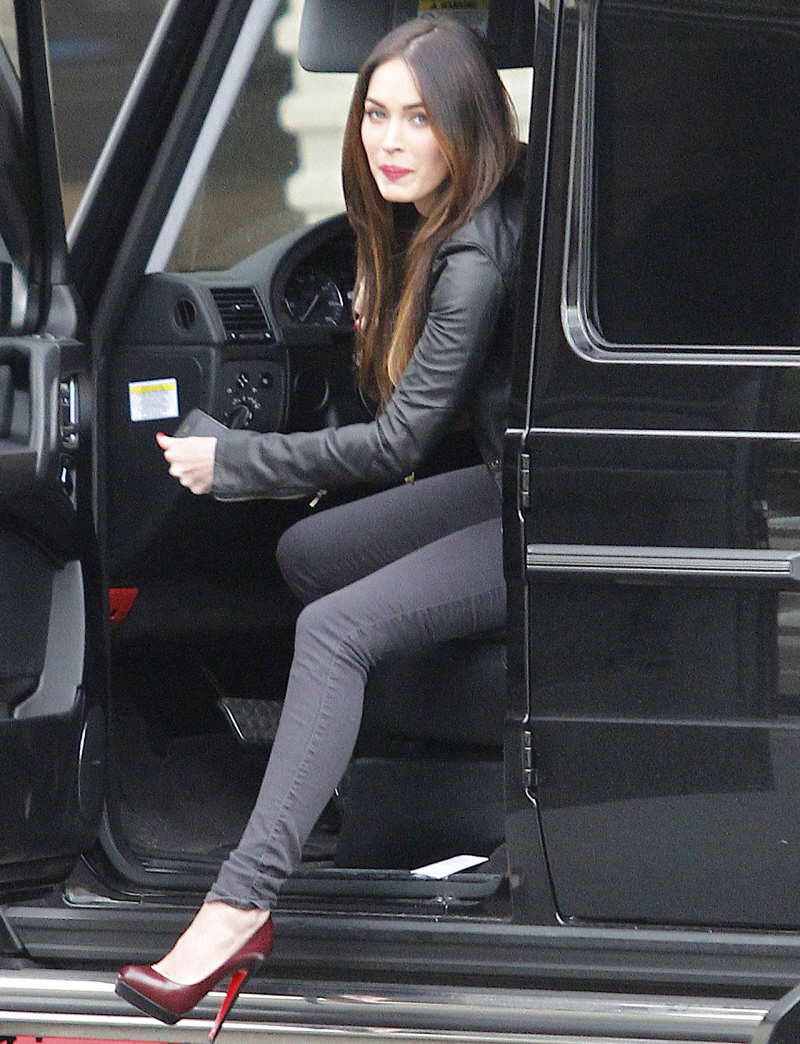 Photos courtesy of Fame.