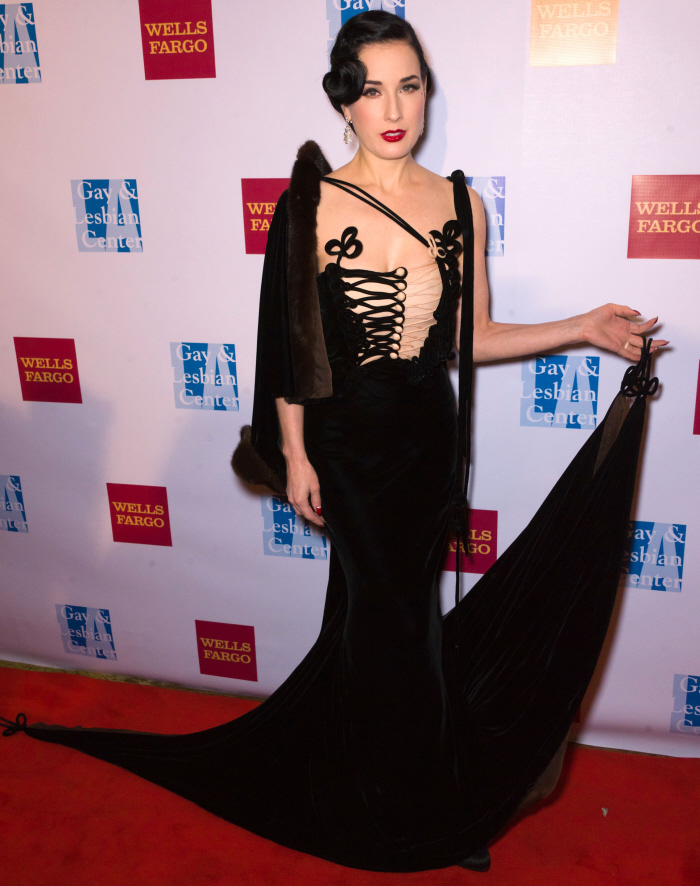 Last night, there was a gala held at the Museum of Contemporary Art – the gala was for "An Artist's Life Manifesto" directed by Marina Abramovic. In previous years, MOCA galas tend to get a good turnout, but this year wasn't that great, so I'm just including some of the bigger names in this post. Here's our headlining lady, Dita Von Teese in what I think might be Vivienne Westwood (update: it's Gaultier, thanks!). I absolutely hate it! Dita has been having some bad public appearances recently, which pisses me off. I used to love everything in her closet. This dress just looks like an Etch n' Sketch vomited on her.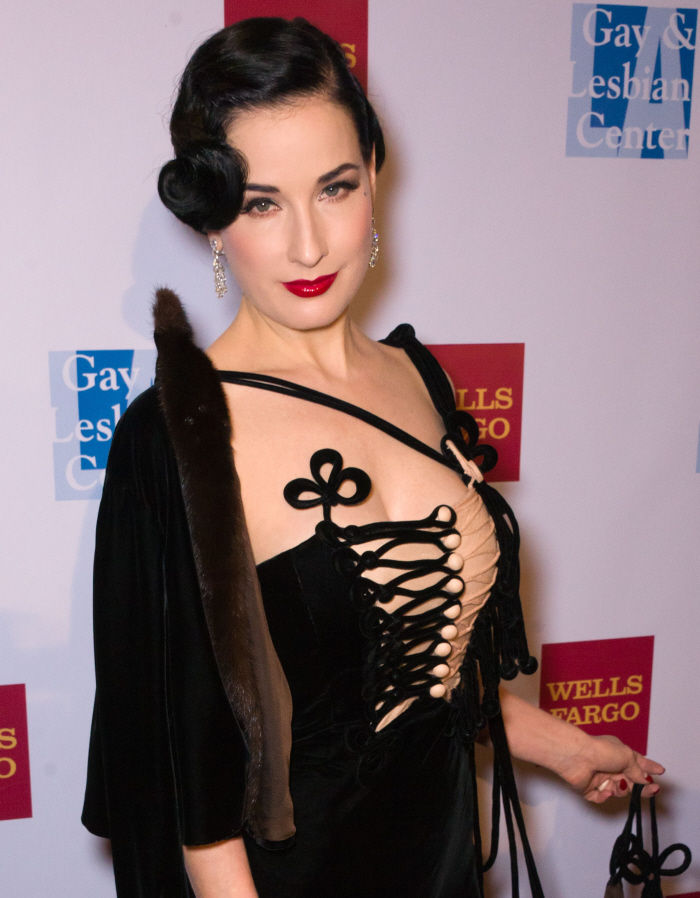 I think this dress looks very pretty on Nicole – very flattering, beautiful color. But I don't like what's going on from the neck up. Too orange, too many bangs.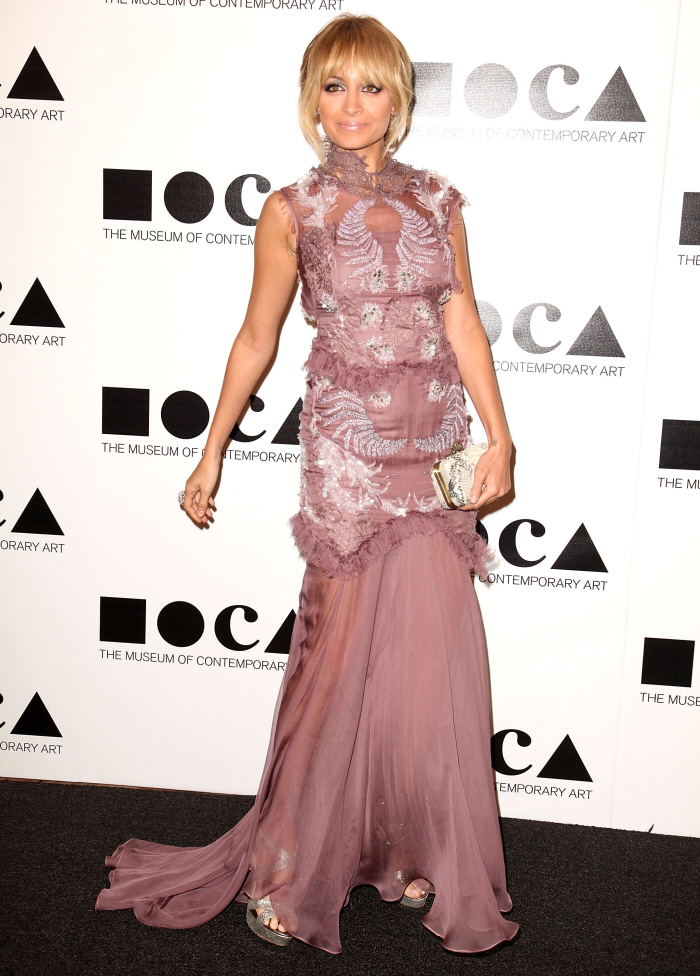 Minnie Driver. Er… I hate this dress. It looks like really fug wallpaper from the 1970s. The material is whack – it looks so stiff and shiny.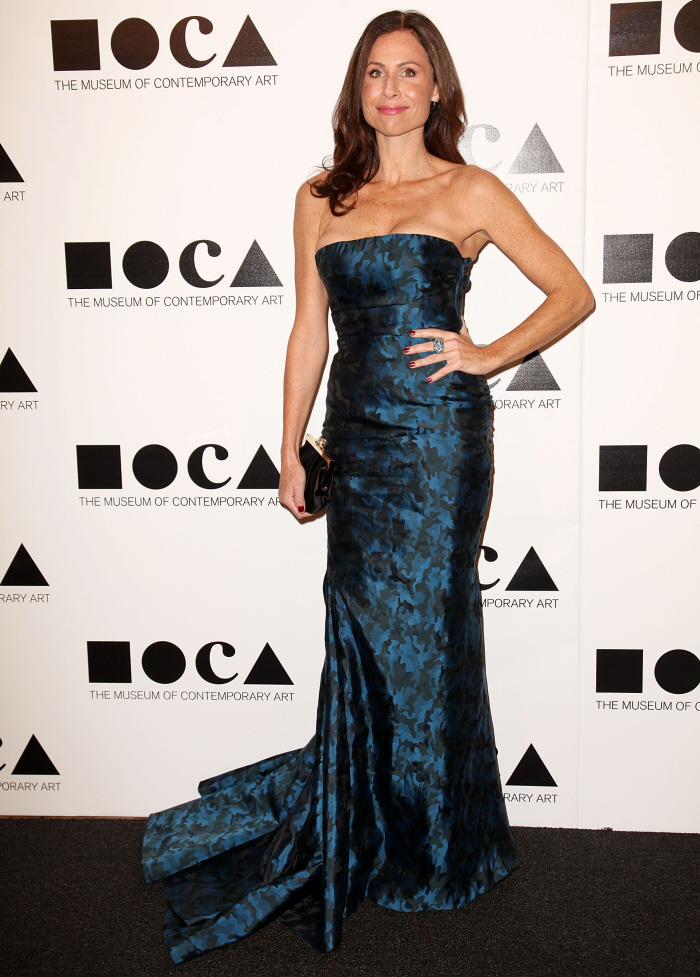 Gwen Stefani can pull off looks that other girls can't. Is this one of them? Eh. Her hair is mess, and her posture is throwing everything off.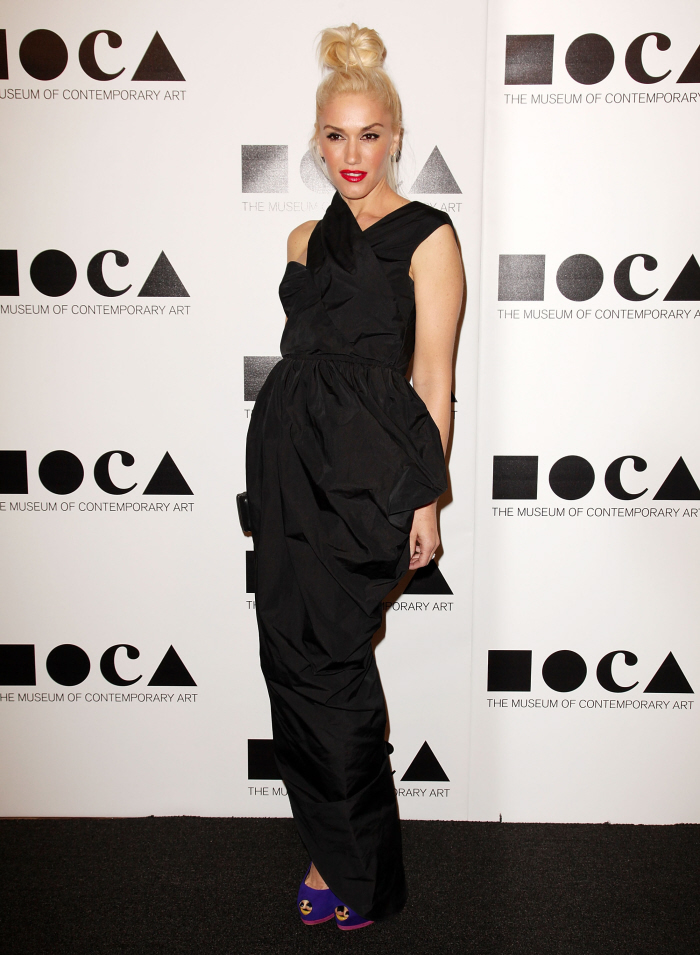 Is Kiki Dunst pregnant? That's the question she wants us to be asking, because there's no other reason to wear this sack dress.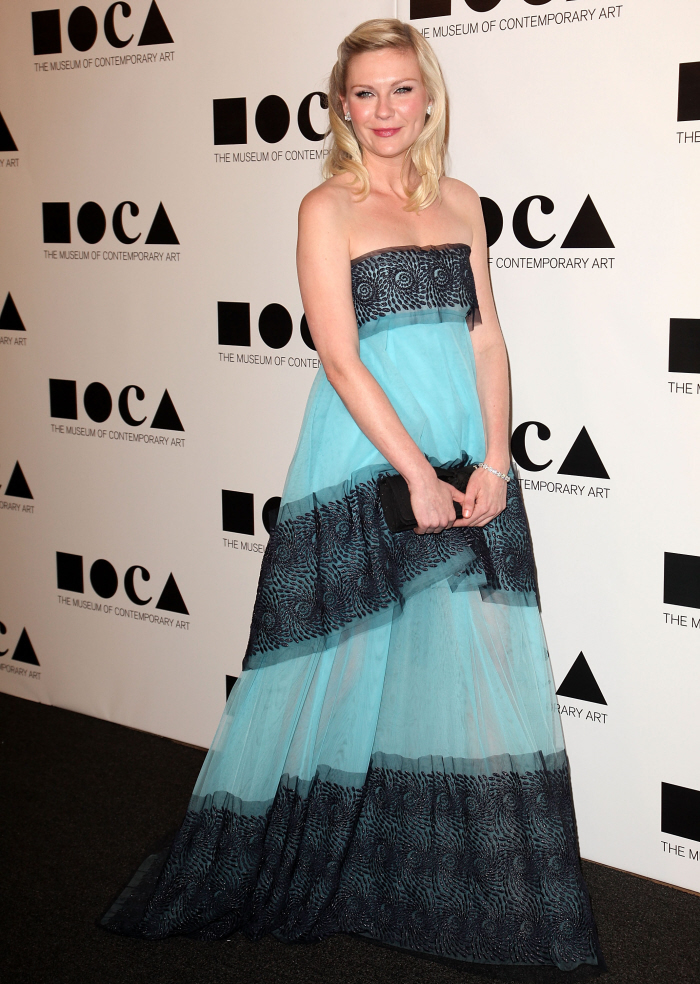 Photos courtesy of WENN.