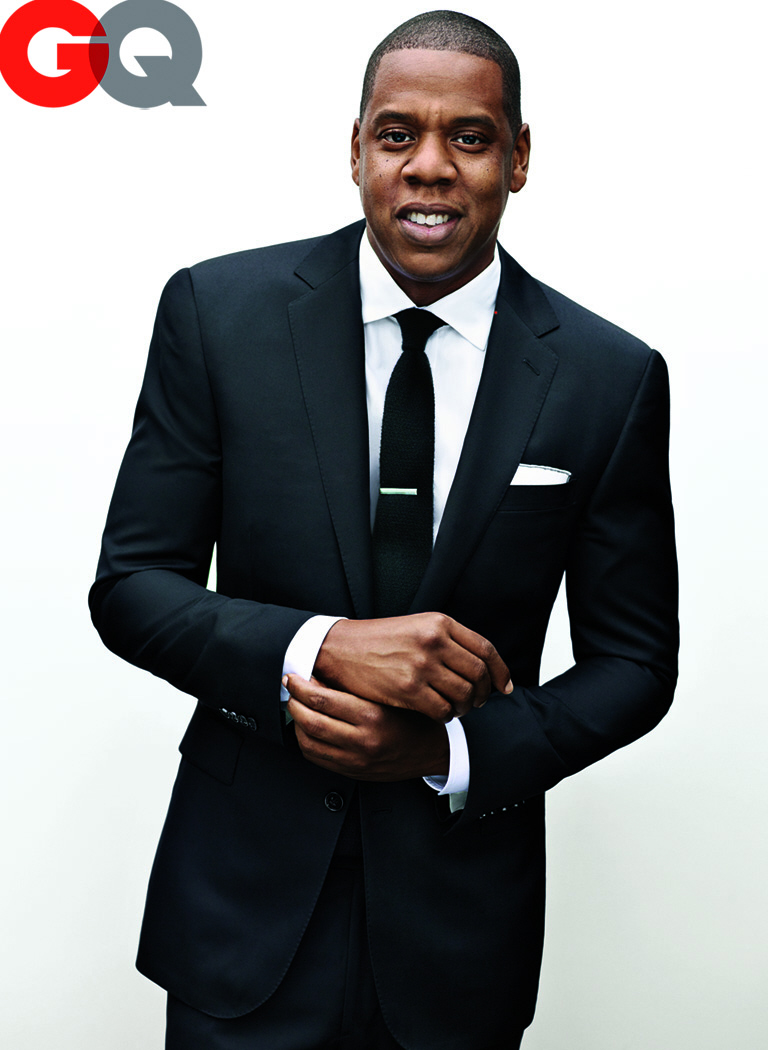 Jay-Z covers the new issue of GQ Magazine, the annual "Men of the Year" issue. Jay is this year's "Man of the Year"… which is fine with me. I prefer to see someone like Jay, who is at the top of his game in his career, his fame and his personal life, rather than someone who just has a really great publicist and not much else. Like, Ryan Reynolds or something. But would you like to know the best part about this issue? They're featuring Michael Fassbender as "Breakout of the Year". YEEEEeeeesssSSS (said with a sexy hiss). Fassie deserves all the awards and accolades, at all times. The nice GQ rep even sent us a hi-res photo of Fassie (below). Also featured? Mila Kunis as "Knockout of the Year" and Justin Timberlake and Jimmy Fallow as "Showmen of the Year" – you can see the slideshow here, and the only interview that's been released thus far is the Jay-Z one – the full piece is here. Here are some highlights:
Jay-Z on Kanye's obsessing over microdetails during the recording of the album: "I think he just can't help himself," Jay says. "He puts so much into everything, and he's like, 'You have to treat it like I treat it.' It drives you crazy sometimes—like when you've put seventy-five versions of a snare on one song and he's like, 'No!' and you're like, 'Come on, man.' "

Jay on his father leaving and how that affected him: "If your dad died before you were born, yeah, it hurts—but it's not like you had a connection with something that was real," Jay says. "Not to say it's any better—but to have that connection and then have it ripped away was, like, the worst. My dad was such a good dad that when he left, he left a huge scar. He was my superhero. [I talked about] what it did to me, what it meant, asked him why. There was no real answer. There was nothing he could say, because there's no excuse for that. There really isn't. So there was nothing he could say to satisfy me, except to hear me out. And it was up to me to forgive and let it go."

Jay on their (he and wife Beyonce) decision to announce their baby at this year's MTV Video Music Awards: "It was actually Bey who wanted to [announce] it," Jay says. "You want to be in control of your life."

Jay-Z, when asked if he'll be putting a car seat in the Maybach: "Yeah," Jay smiles. "Wouldn't that be great? That would be a great picture."
[From GQ]
Jay's been wanting to be an official father for a while, and I know, I know, you're just going to yell at me and tell me he has babies all over the place and God knows, maybe Beyonce isn't really knocked up fo' real and blah et cetera. But it will be interesting/nice to see Jay and Bey turn into doting parents publicly, right? And if they really are expecting a girl, will that change Jay? Hold that thought and just stare at the Fassbender for a while.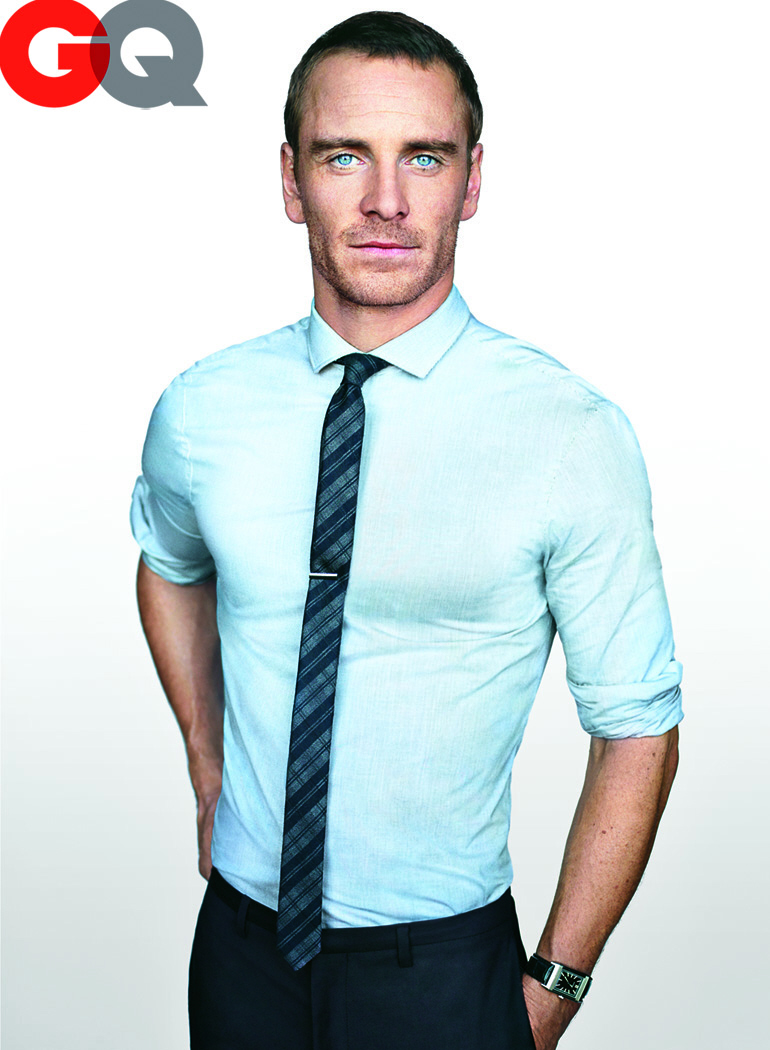 Photos courtesy of Nathaniel Goldberg/GQ.