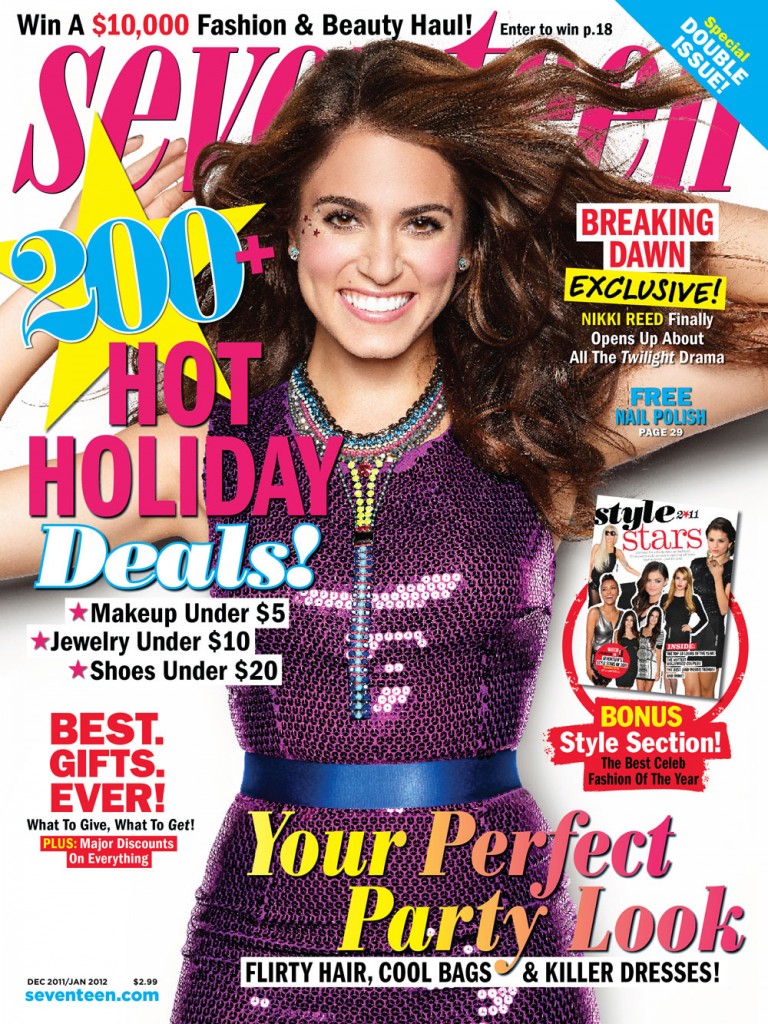 Of all the Twilight girls, I like Nikki Reed the best. She just married that Chris Kattan-looking American Idol contestant, and she seems pretty happy with him. Plus she does red carpets and she gets papped occasionally, but she doesn't seem to be up her own ass or full of herself like Ashley Greene. Nikki is happy to be a secondary player, and she's happy to share the spotlight. Ashley Greene once implied in an obnoxious Allure interview that the cast of Twilight was close. She said "All of us essentially were unknown. So everyone kind of went through this crazy whirlwind [together]. It was really nice to be able to confide in people who were going through the exact same thing." Only if that was true it didn't really last, according to Nikki Reed. In a new interview with Seventeen, Reed says that while the cast was initially close they were eventually driven apart by "fame." I wonder if she has anyone specific in mind.
On the Twilight cast, behind the scenes: "In the beginning, it was innocent and fun, and we were like one big happy family – it was like being sleepaway camp. And then success comes along and changes the dynamic. We're not all best friends, and we're not all going to hang out together after the final movie is done."

On people's misconceptions of her:
"I got typecast as a party girl when Thirteen first came out. The funny thing was, I was a virgin, I didn't do drugs and I barely drank."
[From Seventeen]
Nikki Reed is 23. Thirteen came out in 2003, which means she was 15 when it came out. So the fact that she was not on drugs like her character, was a virgin and "barely drank" at 15 shouldn't be remarkable at all.
As for her comments on the cast, Kaiser thinks Nikki could be referring to Kristen Stewart and Robert Pattinson. There were rumors that Nikki dated Kristen's now-boyfriend, Robert Pattinson, briefly before Kristen hooked up with him. Nikki has denied that. There were also stories about how Nikki was friends with Kristen's last boyfriend, Michael Angarano, whom Kristen seems to have ditched for Robert. Plus Nikki used to call Kristen her "best friend" in 2009, but then said in 2010 that "Kristen does her own thing" when it comes to hanging out with the rest of the cast.
Here's Nikki in sea green Marchesa at the Breaking premiere. I love shades of green, but I really dislike the color of this dress, which looks too pastel to me. The foil-like sequin piping looks cheap too. At least the cut of the dress is pretty and elegant and I love her shoes! I also like that Nikki didn't pose on the red carpet with her new husband, Paul McDonald.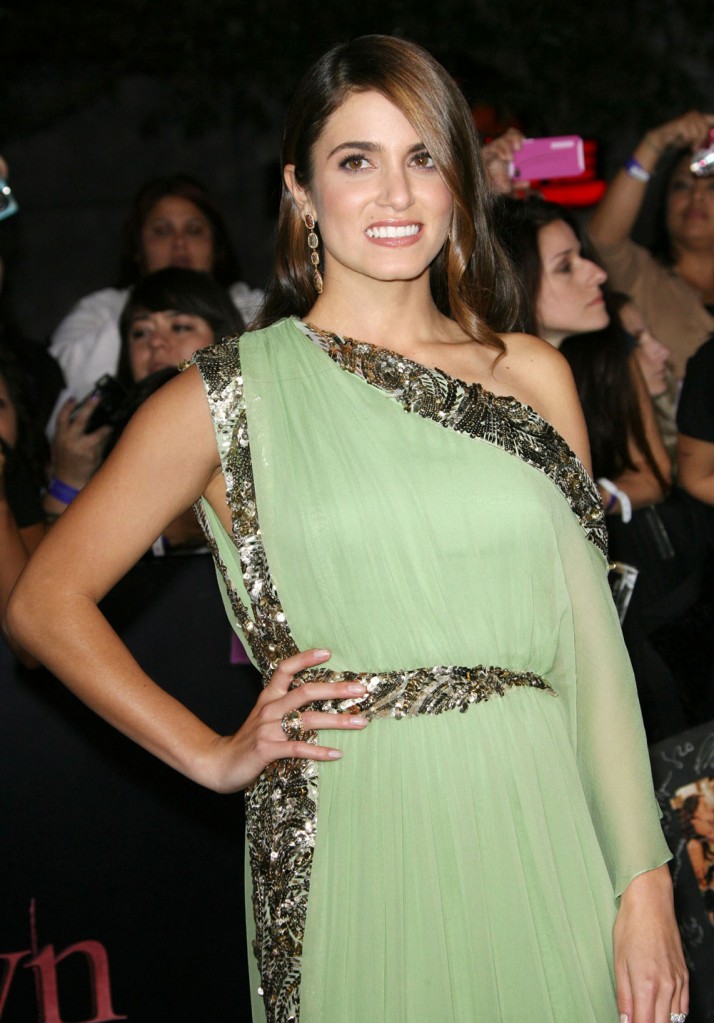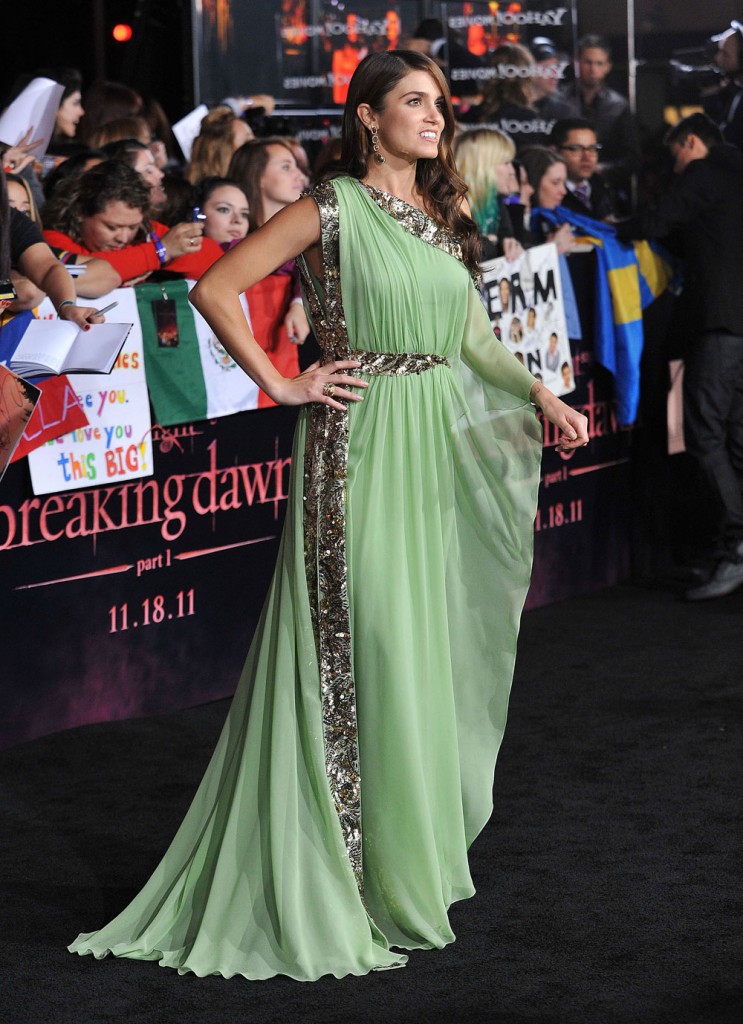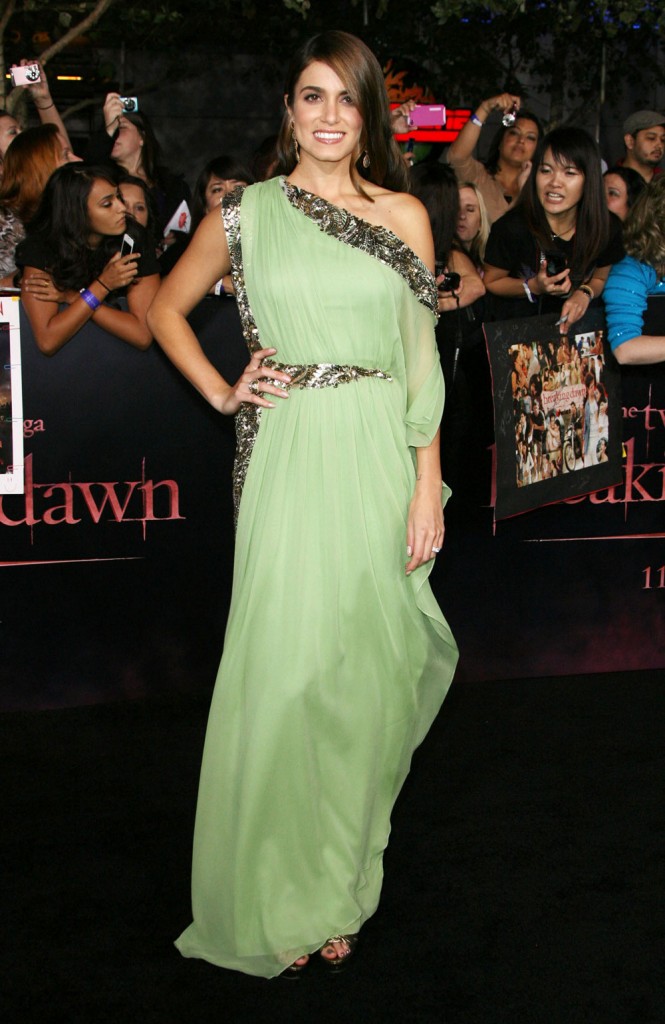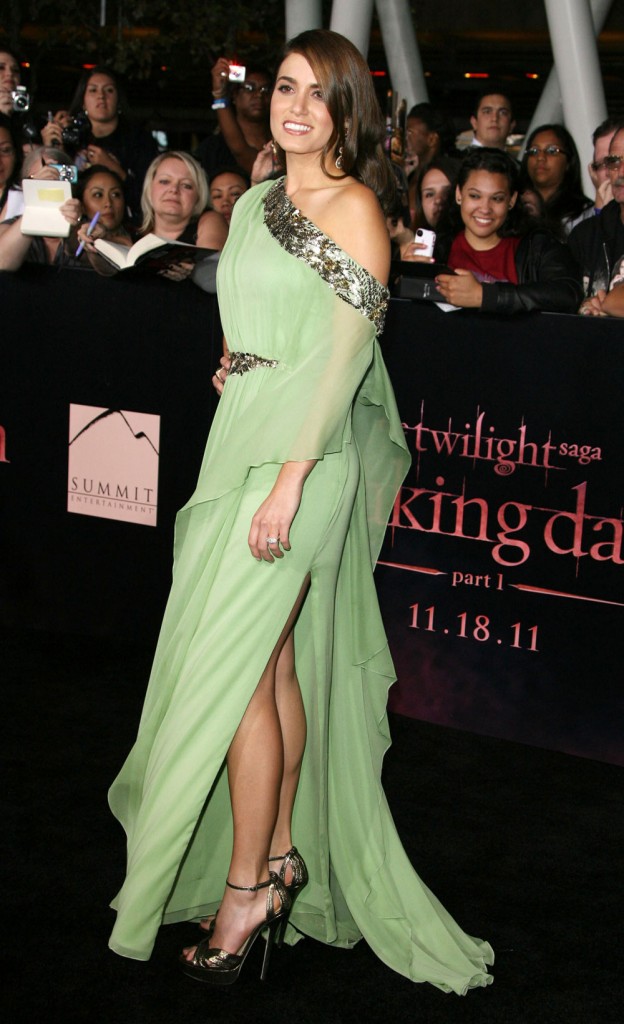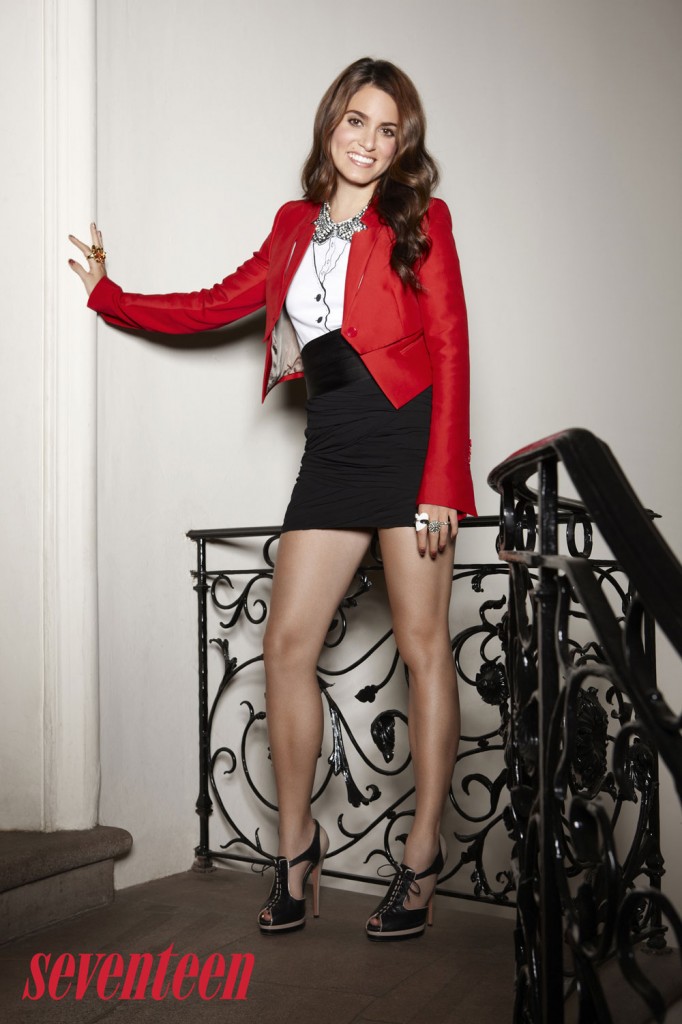 Photo credit: WENN.com