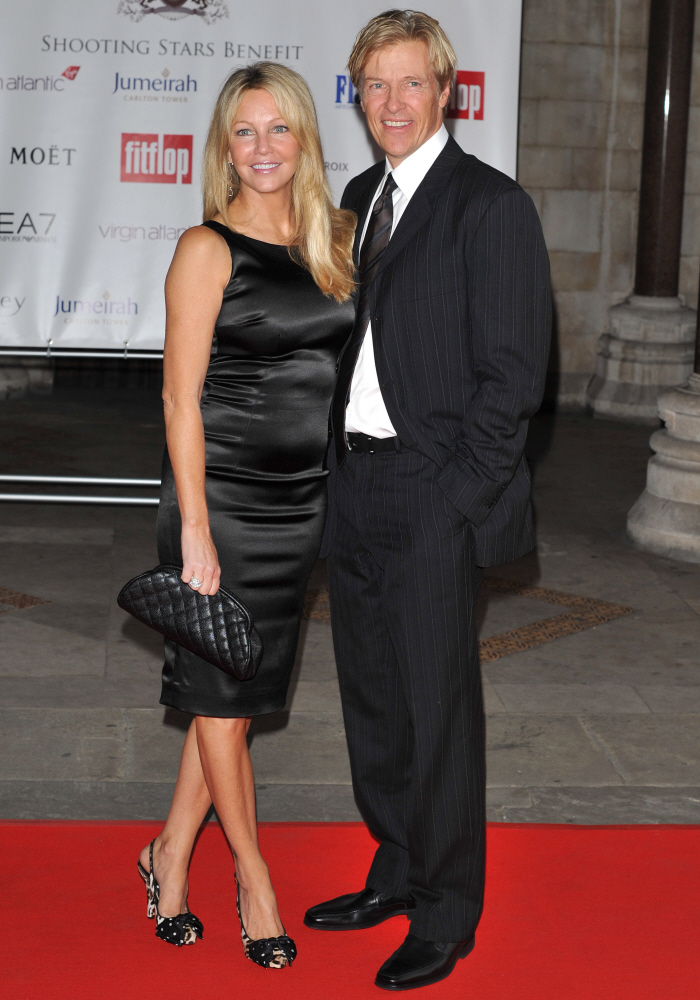 Back in August, the tabloids started reporting that Heather Locklear and Jack Wagner were engaged. I believed it, and just days later, Heather confirmed it. Heather and Jack have known each other since Melrose Place, and their friendship became a romance years ago, after Heather's marriage to Richie Sambora was over (circa 2006). Jack and Heather have always seemed like a surprisingly solid couple, and I was happy that they were planning on getting married. So, bad news! Heather and Jack called off their engagement! But! They're not saying that Jack and Heather are over as a couple. Isn't that usually what happens when an engagement is called off though?
Heather Locklear and Jack Wagner's Melrose Place characters wed on TV almost a decade ago, but there is no real-life marriage in the works for the actors who played Amanda Woodward and Peter Burns.

"Jack and Heather are no longer engaged," Locklear's rep tells PEOPLE.

The longtime couple, who got engaged in August, had Locklear's daughter Ava's stamp of approval.

"Ava was so excited when we told her," Locklear, 50, told PEOPLE shortly after the big announcement. "She hugged Jack, said congratulations, and she immediately wanted to see the ring. Then she ran and Facebooked her new stepbrother."

The actress was previously married to rockers Tommy Lee (1986 to 1993) and Richie Sambora (1994 to 2006).
[From People]
Yeah, Heather has a teenage daughter and Jack has a teenage son, and Jack has previously discussed the difficult logistics of blending their families, but still… I thought they would be able to make it work. So what else could have been an issue? Maybe it's because Heather has been overdoing the Botox and fillers lately? But Heather was at the premiere of Breaking Dawn two nights ago, and her face is looking much better these days (photos below). So what's really going on here? Hmmm…
Here are the pics of Heather and her daughter Ava at the Breaking Dawn premiere. Ava is a pretty girl – I see her being "Miss Golden Globe" sometime soon. Heather really looks great too – bitch is 50! Amazing.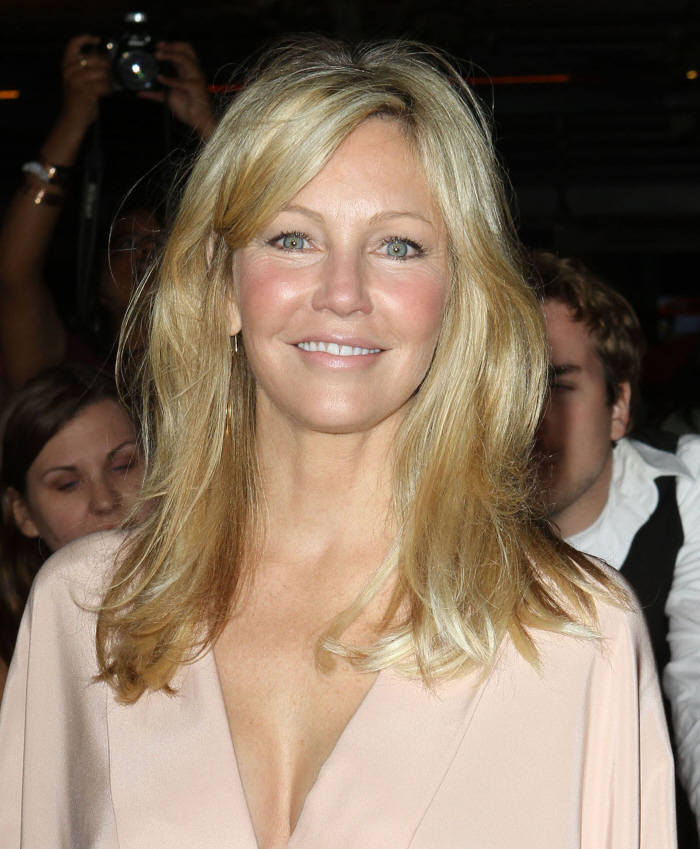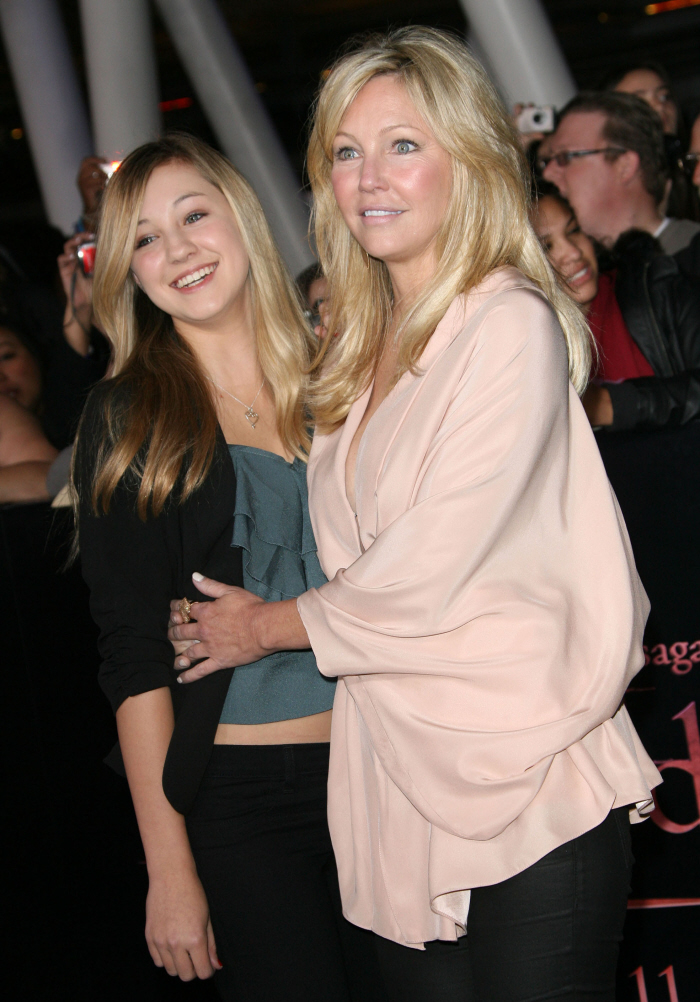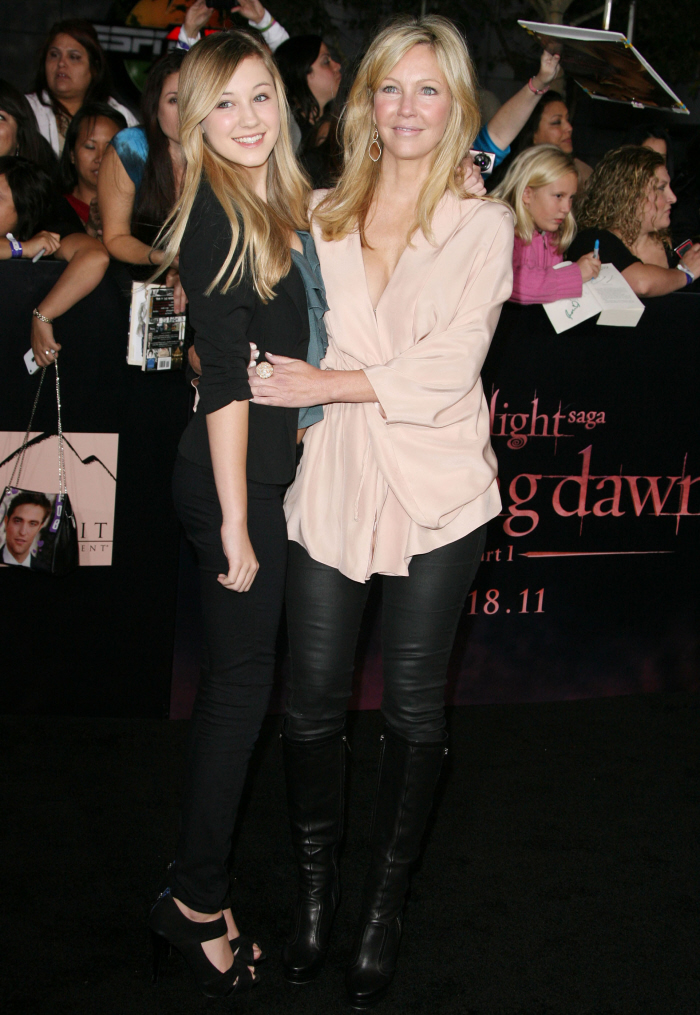 Photos courtesy of WENN.