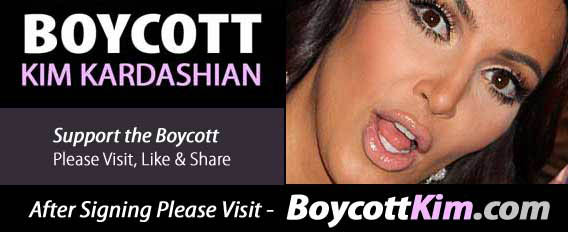 Among all the latest Kardashian stories there's been one major theme, and that is that the general public, not just the heavy gossip consumers like us, are sick of these bitches, particularly Kim, and are ready to see them go away permanently. We've all been saying this for some time, but it took a while for the tide to turn and it really has. Last night's Entertainment Tonight asked if the Kardashian empire was crumbling, and it definitely seems to be. There are several petitions to take their shows off their air, the most active of which has over 100,000 signatures and an accompanying website, BoycottKim.com. The website is an amusing parody and brief commentary on the Karadashians, although the brands to boycott section is incomplete. That's probably because it's nearly impossible to keep up with all the crap these people have slapped their name on.
Well advertisers are worried and wary of the Kardashians, according to ET, as is E!'s parent company, Comcast. ET claimed last night that they had a source that confirmed that "Comcast is concerned about the Kardashian franchise." A journalist for Hollywood Reporter, Leslie Bruce, really summed things up during ET's segment. She said "The Kardashian brand relies solely on it's authenticity, and viewers really believing that they have a window into their life. Without that really what do the Kardashians have?"
What's more is that the Kardashian sisters have a new book out called Dollhouse. It's very thinly veiled fiction about their lives, with three sisters called Kamille, Kassidy, and Kyle who live in L.A. with their controlling mom and her new husband, a former professional baseball player. Their rich dad died a few years prior and now they're hustling to keep up their luxurious lifestyle. The existence of this book just brings home how fake this family is and how much krap they're trying to sell us without possessing any talent or a intelligence.
If you do a google news search on Kardashian, all the top results are about the petition to take them off their air. There's also news that Kim ditched her best friend, Brittny Gastineau, shortly after she got married. Brittny's mom told Radar that Brittny was concerned about Kim jumping into her marriage with Kris Humphries too fast. After Kim got married, she shut Brittny out. She also seems to have shut her husband out, and to have simultaneously slammed the door on all the easy money she was making. Narcissists aren't very good at maintaining relationships after all.
Here are Kourtney and Khloe promoting their new book in New Jersey yesterday. Look at how orange Kourtney's face is! And her pantsuit is ridiculous. Kim was a no show.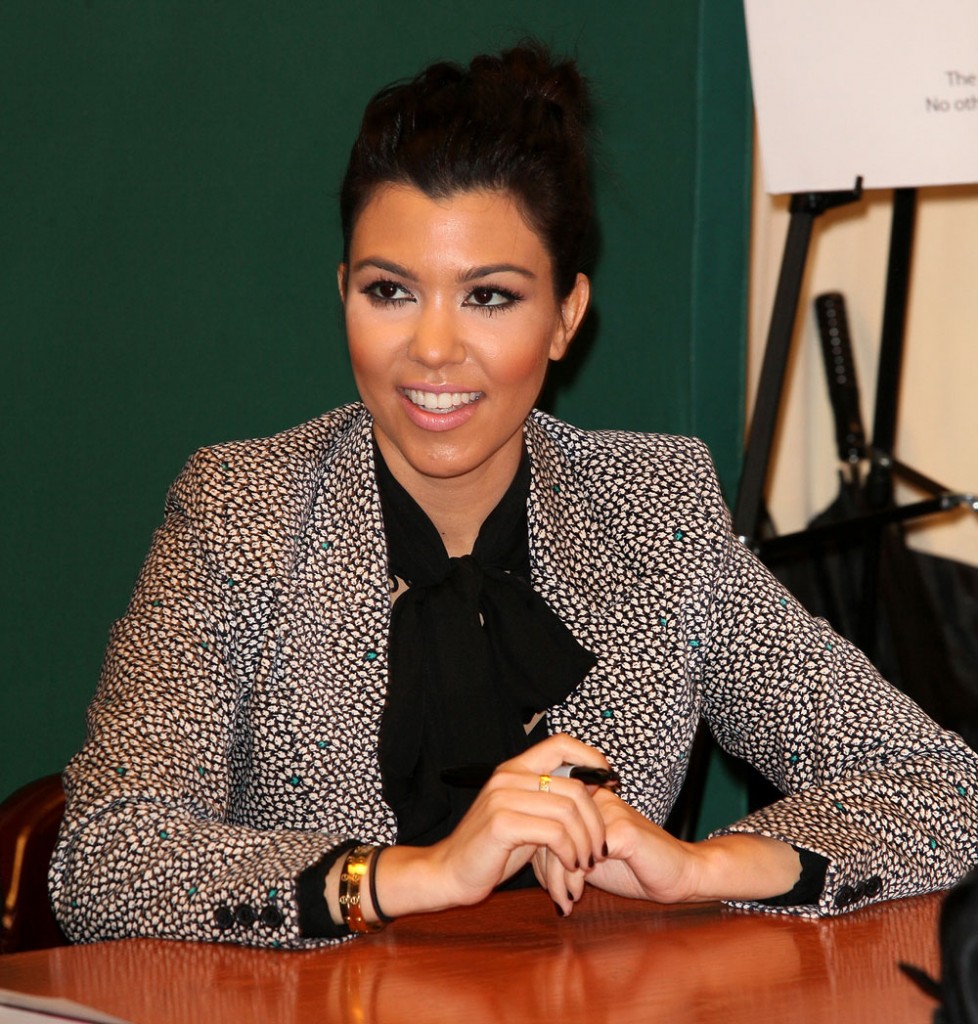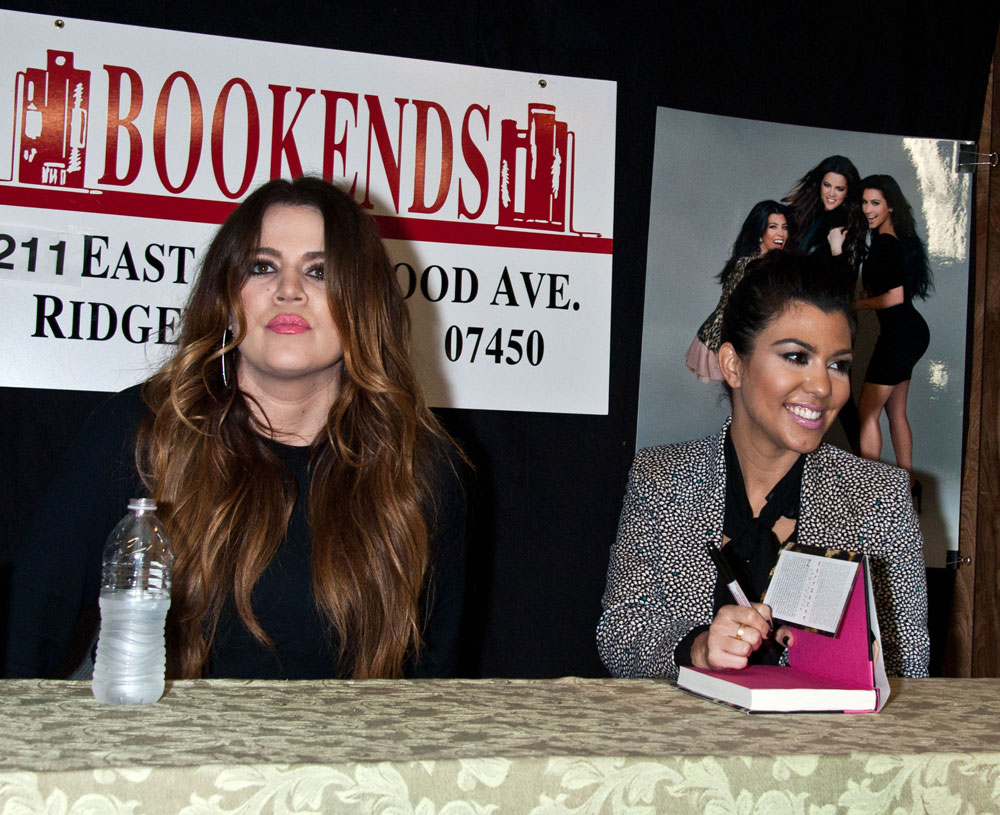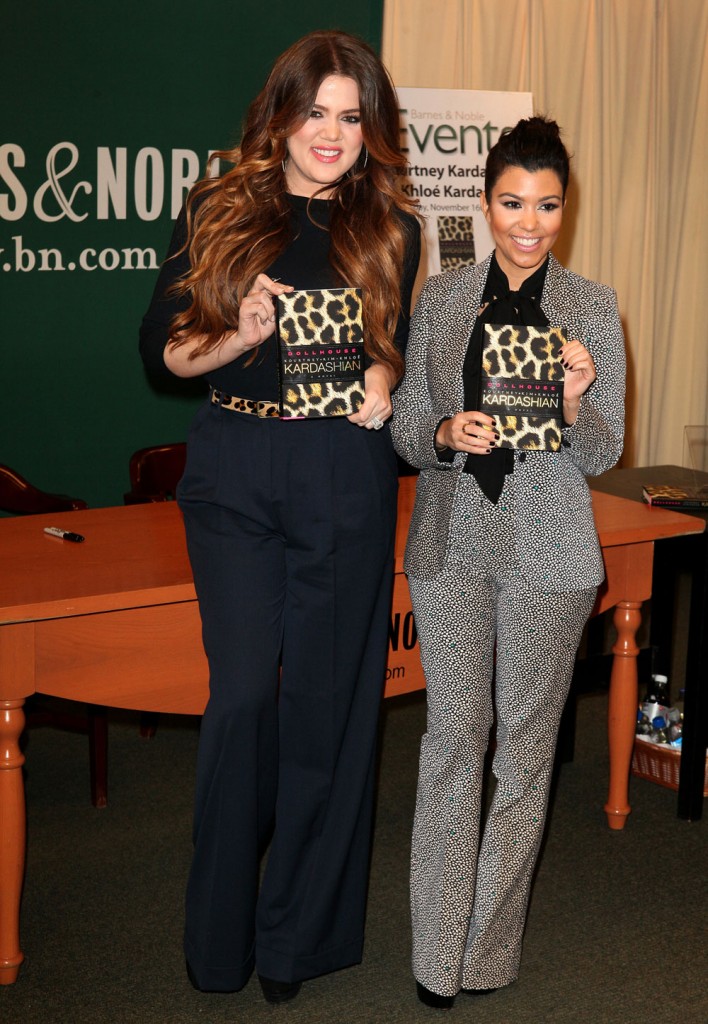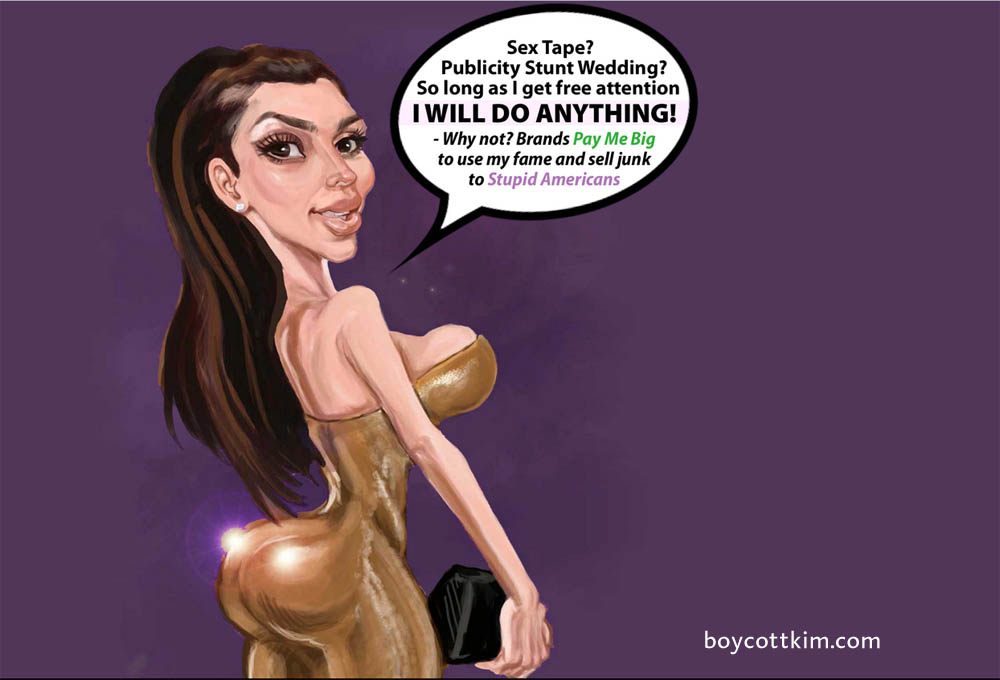 Photo credit: WENN and Fame