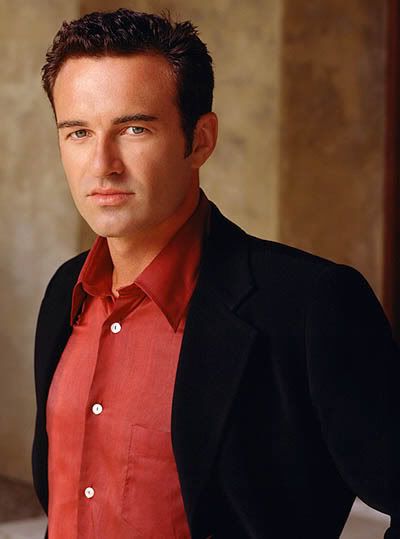 OMG! OMG! Why is it that the day I decide to miss watching an episode of The View all the good stuff happens? Julian McMahon was the guest yesterday, (oh, I'm just melting as I even type his name) and he appeared with the same zebra skin rug he used for his sex scene with Rosie on their infamous Nip/Tuck episode. Rosie was delighted to see her "new tommy" again and immediately layed down on the rug to take Julian into her arms. I told you he could set a gay woman straight. Julian McMahon is the same "sex god" who recently led Rosie to say, "I don't care straight, gay or bi, that man is hotter than hell." (I agree.)
After pumping Rosie, Julian offered to dry hump Joy Behar too. A little bit reluctant at first, Joy soon said, "okay" and she too got her Julian on for the day. Wow. Now that, my friends, is hot.
TMZ has the video clip with all the highlights of the dry hump. Go on and see for yourself, you know you want to.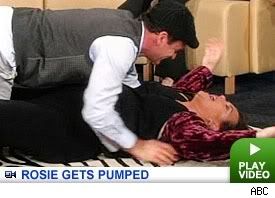 This post is also posted on Chic Mommy.