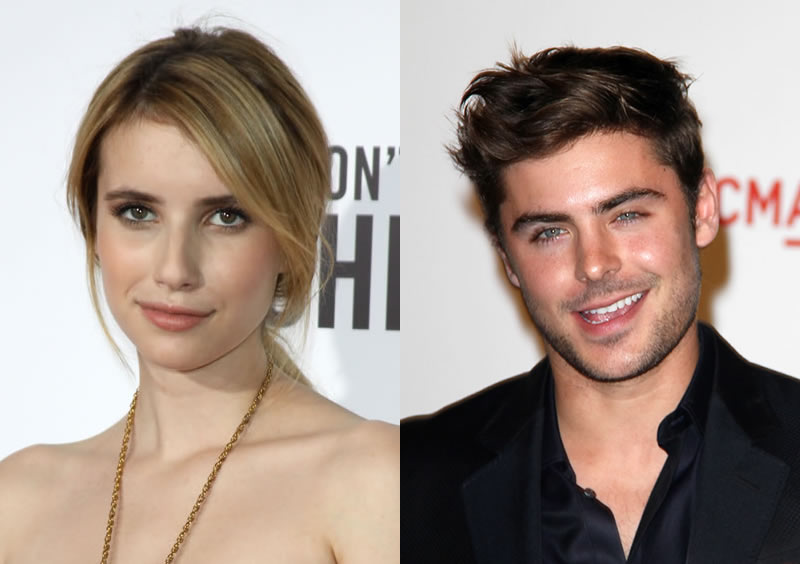 Well, color me confused. Since early this summer, Emma Roberts has been strutting her boring, smug, and entitled self around with Chord Overstreet of "Glee." That is, she's been doing so while not preoccupied with getting bitchy about nepotism. Still, I've got nothing against Emma's actressing — she was cute and affable a few years ago in Aquamarine — and I am genuinely puzzed by this eyewitness account from In Touch, which states that Emma and Zac hung out together at the People's Choice Awards in January and have just now hooked up at a Hollywood party. If this report is correct, it follows that Emma is now cheating on Chord with Zac. As Aunt Julia would say, that's "so tacky":
Is Emma Roberts two-timing boyfriend Chord Overstreet with Zac Efron? Emma, 20, has been dating "Glee" star Chord since the summer, although they have been tight-lipped about their relationship status. But an eyewitness spotted Emma and High School Musical star Zac "full-on making out" at an after-hours party hosted by Lance Bass on October 30. "Zac and Emma both wound up at Lance's party and before the night was over, they were all over each other," the witness says. "They took each others' numbers and seemed into each other." Watch out, Chord!
[From In Touch, print edition, November 28, 2011]
Before we even consider whether this tale is true, that last little detail throws me off. Who on earth makes out with someone before even securing the digits? Maybe I'm just old. Still, swapping numbers should come before swapping spit or, for that matter, any other bodily fluids.
Regardless, I'm also hung up on a few other aspects of this account. First, it was a party hosted by Lance Bass. That should tell you a thing or two that will be left unsaid. Also, I thought Zac was completely crazy about Rumer Willis to the point of meeting her parents or something. Or maybe it's that report of Zac holding hands with a dude that's throwing me off here. Something just doesn't feel right about this story, but I can't quite put my finger on it.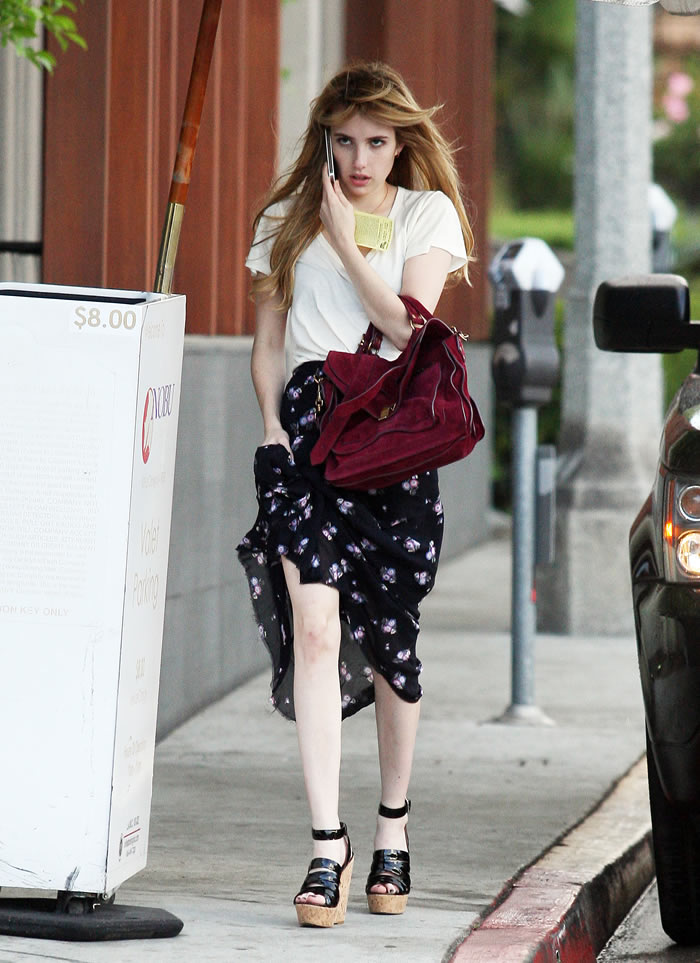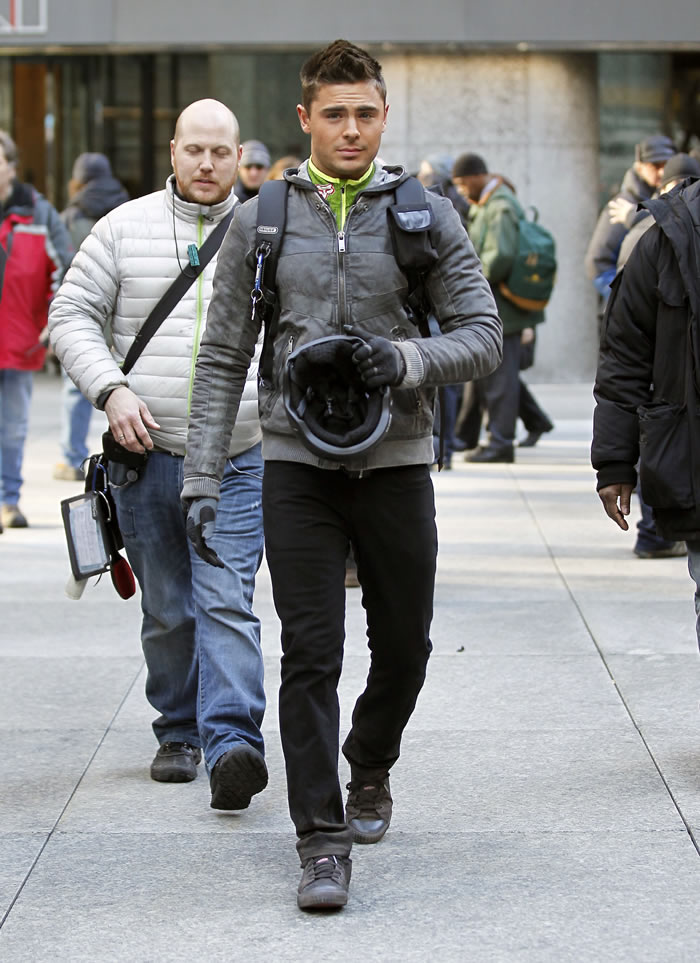 Photos courtesy of Fame