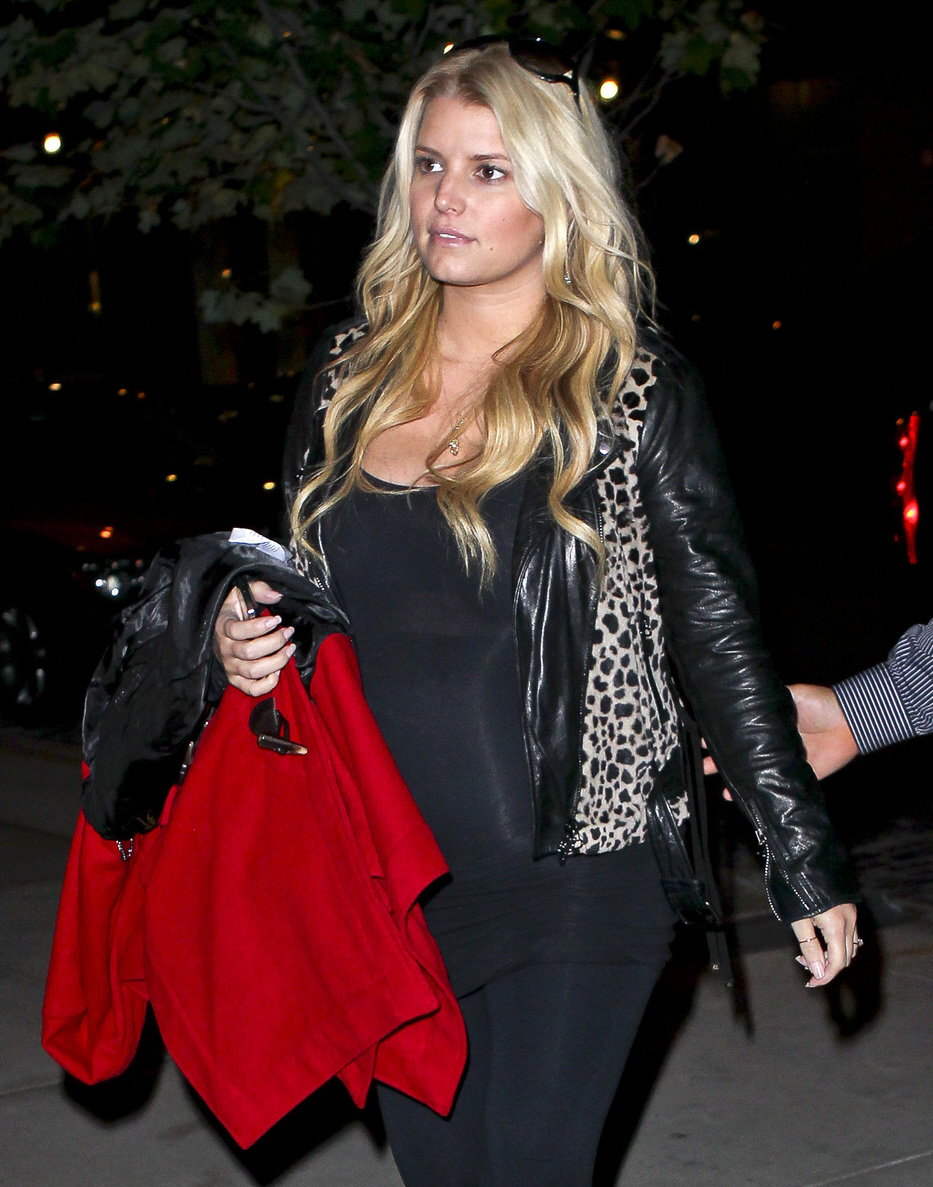 Jessica Simpson has a new, exclusive interview in Us Weekly, and I was giggling the whole way through. Part of it is that Jessica is genuinely funny, and part of it is because… well, she's Farty McPreggo. She talks about her boobs a lot and how much she loves to wear heels during her pregnancy. I can't really hate her because, you know, it's like punching a kitten. Go easy on Farty!
No need to sacrifice style during childbirth! Fashion empress Jessica Simpson plans to keep on wearing heels up until the moment — literally! — she welcomes her and fiance Eric Johnson's baby to the world.

"I'm probably going to deliver my baby in these [4-inch YSL heels]," she joked to the new Us Weekly, on stands Friday. "I went to the doctor yesterday and he said, 'You're gonna need to get out of those heels!'"

Her response? "I was like, 'Excuse me! I'll be delivering in these heels!"

The 31-year-old Fashion Star mentor is really having fun with her pregnancy style so far.

"I like wearing things more fitted," she explained. "You want to show off your bump! It's just so fun. You don't want to wear muumuus so you can moo around town."

While Simpson said she's "definitely bigger than I've ever been," she's also "never felt so connected with my body in my life."

"I can imagine my tummy glowing," she gushed. "I'm already like the cheesy mom that my kids are embarrassed by!"

One thing she thinks her future son or daughter will like? Her creative Halloween birth announcement! (She posted a picture of herself and her bump dressed as a mummy to confirm that she was "going to be a mummy!")

"My kid's going to think I'm pretty cool!" she told Us. "This is a cool thing to welcome him to the world with."

She waited until the end of October to announce her pregnancy because, she said, "I didn't want to announce it before I was supposed to. I couldn't hide it anymore… I was like my baby [is] ready to be photographed!"
[From Us Weekly]
Wait, what? HIM? So she's having a boy? "This is a cool thing to welcome him to the world with." Aw, Jess is having a boy! Eric Junior or Joseph, after her dad? Joseph Johnson…? Hmm…I'll die if Jessica names her kid something crazy. She won't, right? Jessica probably couldn't think of any crazy names, so her son (?!!) will have a normal name.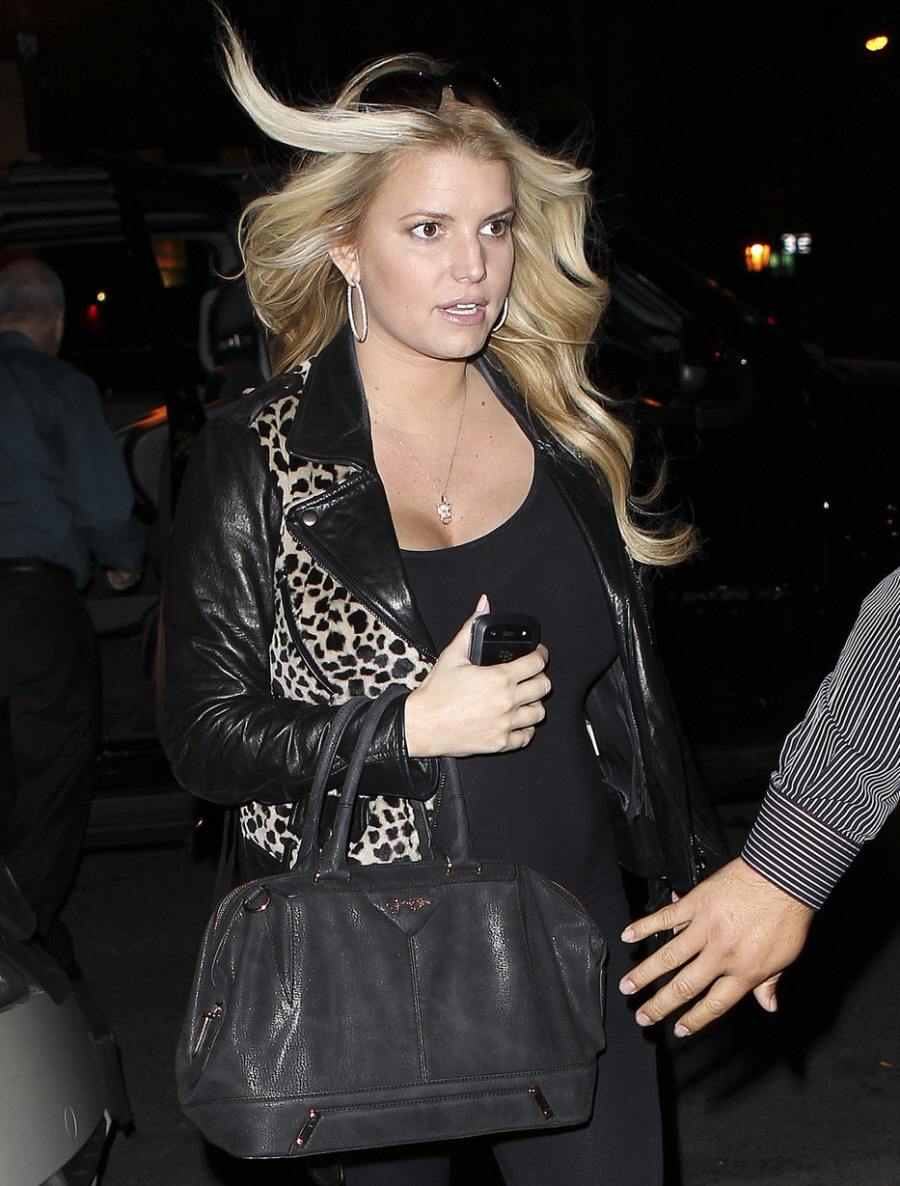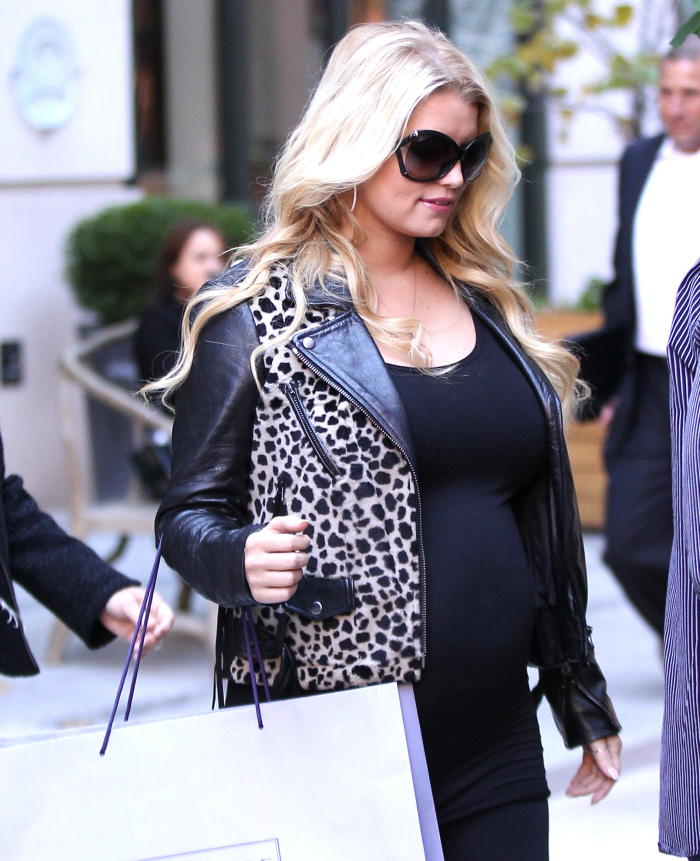 Photos courtesy of WENN & Pacific Coast News.