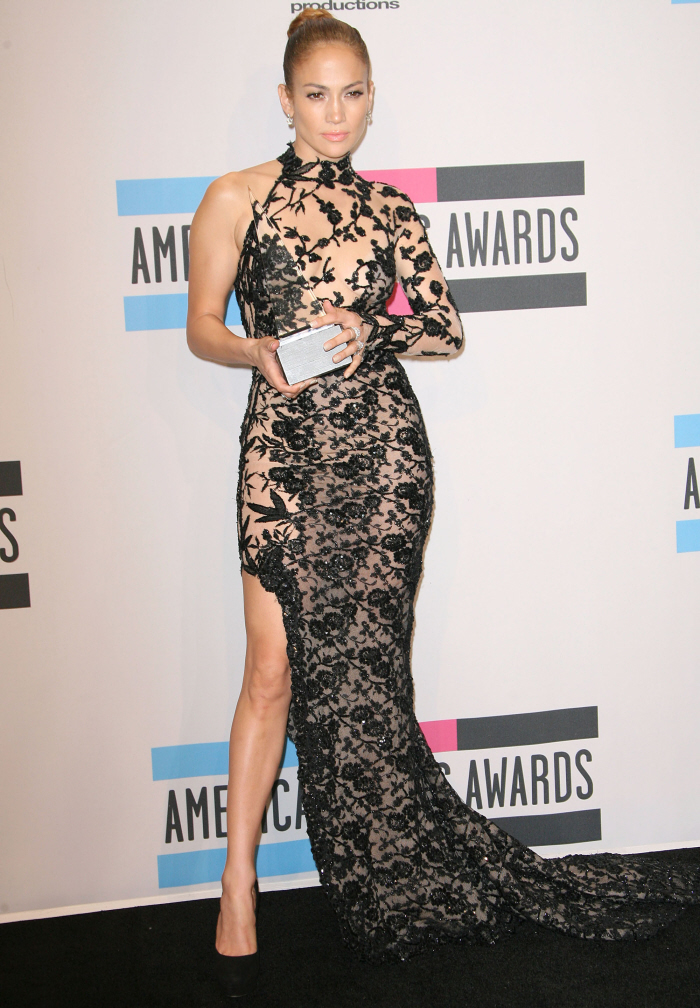 Jennifer Lopez made a "triumphant return" to the American Music Awards last night – she performed a medley of her hits "Until It Beats No More," "Papi" and "On the Floor." We only have photos of Jennifer's post-performance gown, though – it's this interesting Zuhair Murad gown that… I kind of love. I would hate this gown on nearly anyone else, but Jennifer comes really close to pulling it off. It's a weird effect, but it's good on her. I just wish J.Lo hadn't gone full Croydon Facelift.
Anyway, about the medley – Jennifer wore Giambattista Valli at first, and then everything came off in layers until she was "performing" in a nude bodysuit with sparkles, much like Britney Spears's infamous VMA performance more than a decade ago. Here's a pretty good video of J.Lo's performance – if the video gets deleted, I'll try to find another one:
People are making a big deal about Jennifer "copying" something so iconic from Britney, but as a casual follower of Jennifer's hit-or-miss performances, I can say that this is not even the first time Jennifer has performed in a nude bodysuit with sparkles – bitch loves catsuits and bodysuits, and this is nothing new. Still, I guess it's interesting to see a 42 year old woman do the sparkly bodysuit thing.
Jennifer also won favorite Latin Artist, AND she got a standing ovation for her performance. Oh, J. Lo. One last thing: did anyone else notice the crassness with which Jennifer shilled for Fiat during her performance? She has a contract with Fiat, she put Fiat in her music video for "Papi" and she actually did a commercial for Fiat. And now she's pulling Fiats into her live performances. I don't begrudge an artist for "selling out," but Jesus, even I find this incredibly crass.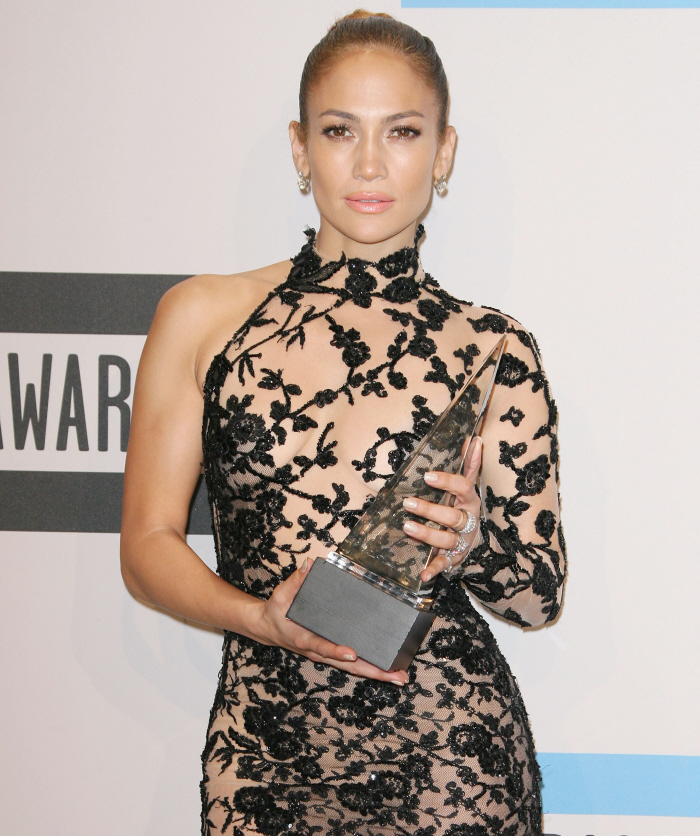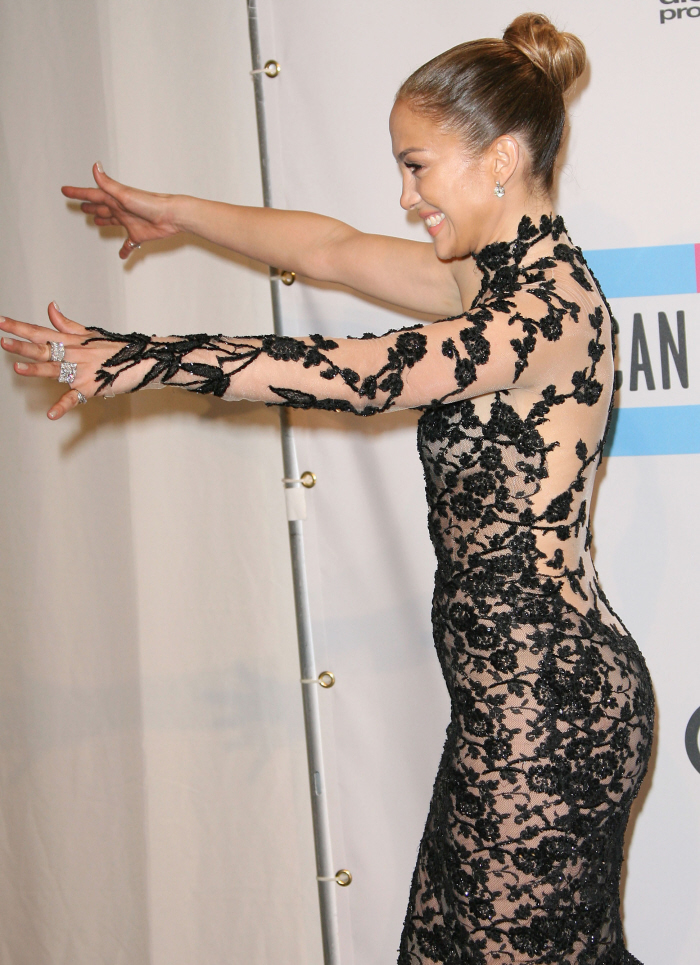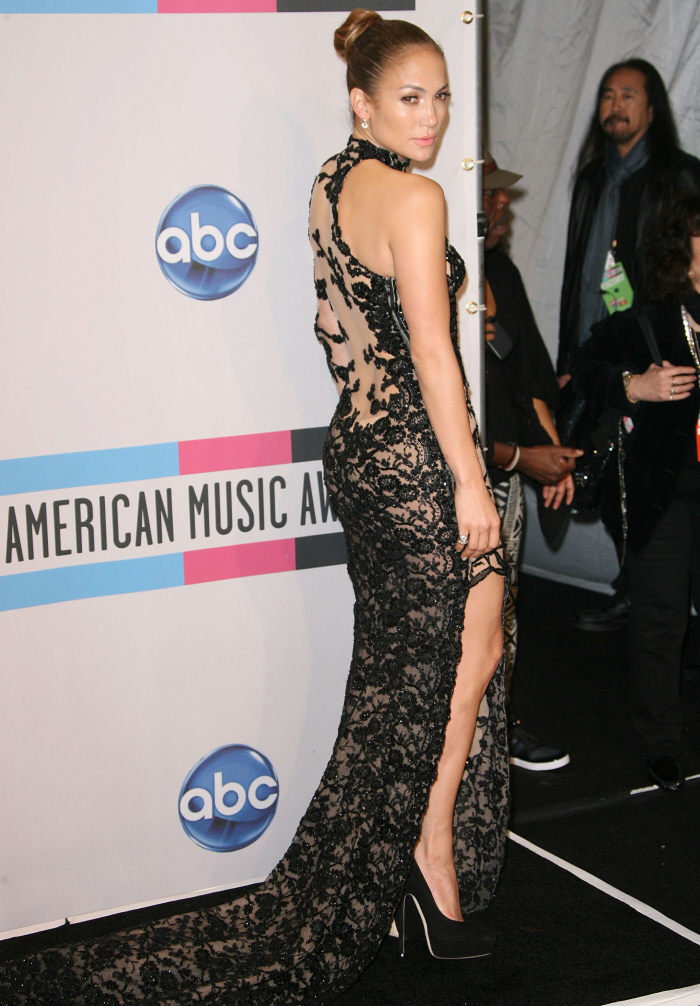 Photos courtesy of WENN.