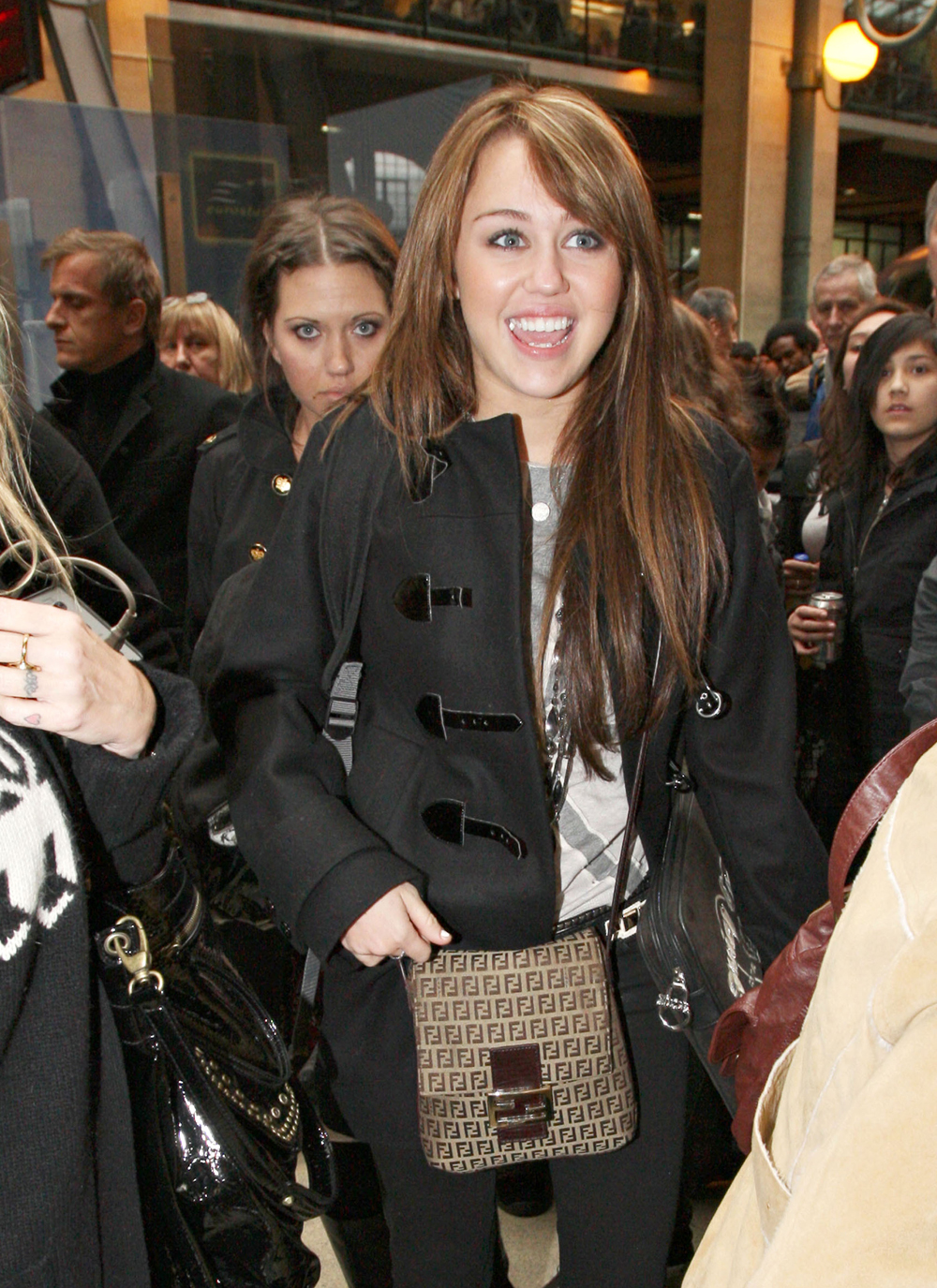 Well it's Friday, and you know what that means: more quasi-inappropriate pictures from Miley Cyrus. Seriously, the girl has no class. While this picture isn't all that scandalous, it certainly reeks of attention getting behavior. Miley is seen looking into the camera seductively wearing a low-cut shirt and squeezing her boobs together with her arms. All while working the "I'm so young and innocent face."
Clearly she doesn't care a lick about her job with Disney or she wouldn't constantly be taking and emailing photos like this. Though she claims to still be all about Hannah Montana.
Despite persistent rumors to the contrary, "Hannah Montana" star Miley Cyrus has no plans to leave the hit Disney show that made her a star. In an interview with "Extra," the teen queen insists she has plenty of "Hannah" days ahead of her.

"We've got too many episodes to finish," Cyrus said of the show's current season. As far as the future goes, she added, "I am staying with the show. It's so much fun. We have a really good time — as much as it's really hard work, it's really great."

The only wanderlust Cyrus says she currently suffers from is the desire to hit the road behind the wheel of her own car.

"I am begging," she the soon-to-be 16-year-old admitted. "(But) I got to go take my (driving) test first."
[From MSNBC's The Scoop]
You have to wonder why Miley's parents haven't taken her camera away. And if it's attached to the computer, then take the whole damn thing away. She's obviously their cash cow, and it's hard to figure out if they'll make more money sticking with Disney and not pissing them off, or if getting more publicity will ultimately net more. This is just pure speculation, but something tells me these issues factor in much more highly than any sense of decency.
We're not going to post the picture because of Miley's age, but you can find it here. Here's Miley arriving in Paris yesterday. Images thanks to Fame.