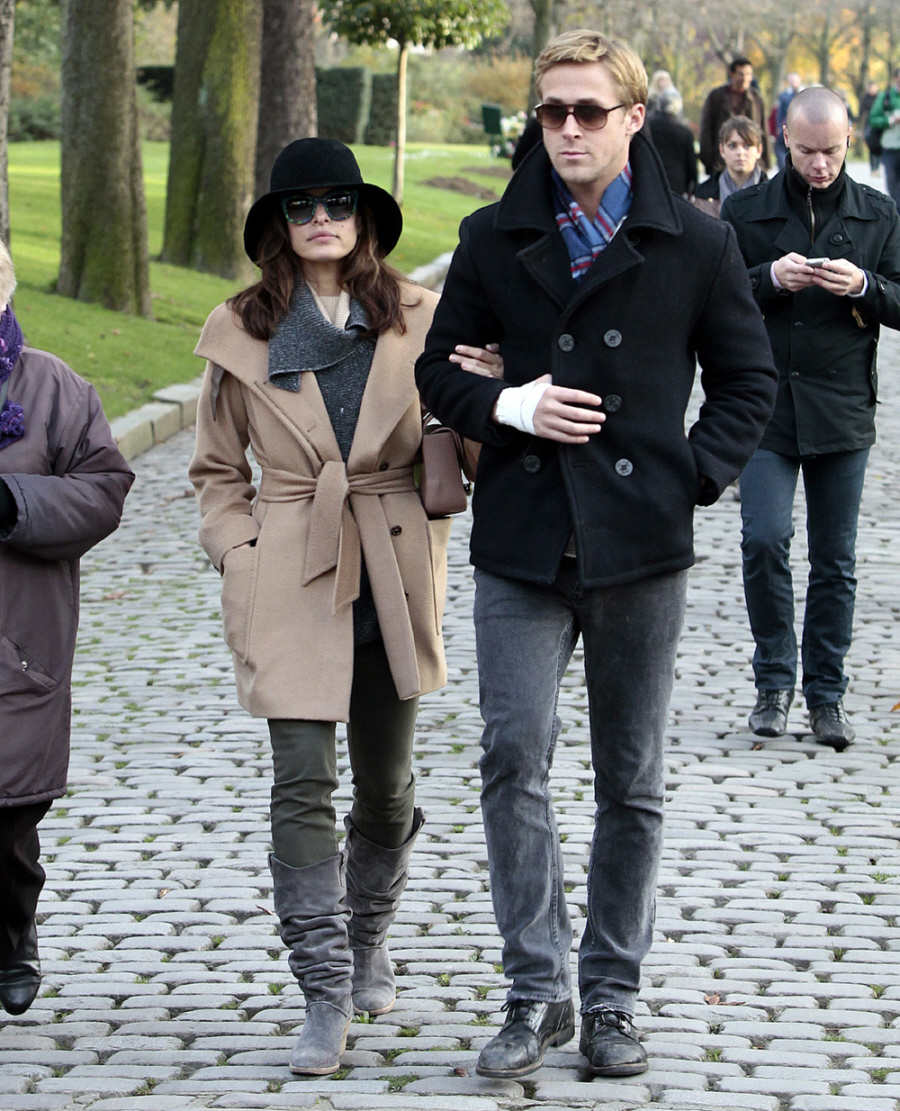 Is it okay if I forgot that Ryan Gosling and Eva Mendes were together? It just slipped my mind. To be fair, there hasn't been much gossip about them in the past month and a half. Ryan and Eva got together in September, when they were working together on some film. Ryan took Eva to Disneyland, which is how we knew that they were bangin' (he takes EVERY hookup to Disneyland). Later, there were some tabloid reports that Ryan was actually serious about Eva, and that it wasn't just a quickie wham-bam-Disneyland adventure. Now things are looking even more serious – these are photos of Eva and Ryan in Paris during the long Thanksgiving holiday. Eva is filming in Paris, and Ryan came to visit her, and they went on a romantic/gothic stroll in a cemetery.
Ryan Gosling sure knows how to make a girl feel special! The 31-year-old actor surprised love of two months Eva Mendes on the set of Holly Motors in Paris, France Friday, two insiders confirm to Us Weekly.

"Ryan flew out to be with Eva as soon as she wrapped Holly Motors," one source says. "The film was a fairly small production and Eva was good about being focused and without many distractions on set."

A second insider adds that Mendes, 37, "was totally shocked" when Gosling showed up unannounced.

"They were talking all the time so she had no hints that he was coming," the second insider tells Us. "She was really homesick and missed him, even though she practically just left to shoot!"

The following day, the paramours snuck in a few kisses while strolling arm-in-arm through Pere Lachaise cemetery. The Beyond the Pines costars first began dating in September.

Gosling's exes include Rachel McAdams, Sandra Bullock and Kirsten Dunst. Mendes quietly ended her long-term relationship with producer George Gargurevich over the summer.
[From Us Weekly]
So… they're really together, aren't they? And they've been together for three months now, at least. Well, part of me is glad to see that Ryan is still capable of having a three-month long relationship with a woman. I was starting to think that The Gosdong was like a more boyish version of Gerard Butler – both men seemed to have a constant stream of hookups that never went anywhere, but Gerard just takes ladies back to his hotel room, where Ryan takes them to Disneyland. Anyway, Ryan in a relationship with Eva Mendes… I'm still not seeing the relationship potential, and they don't really make me hot as a couple. She always seems so drunk and so full of herself, and Ryan seems so "sensitive". Meh.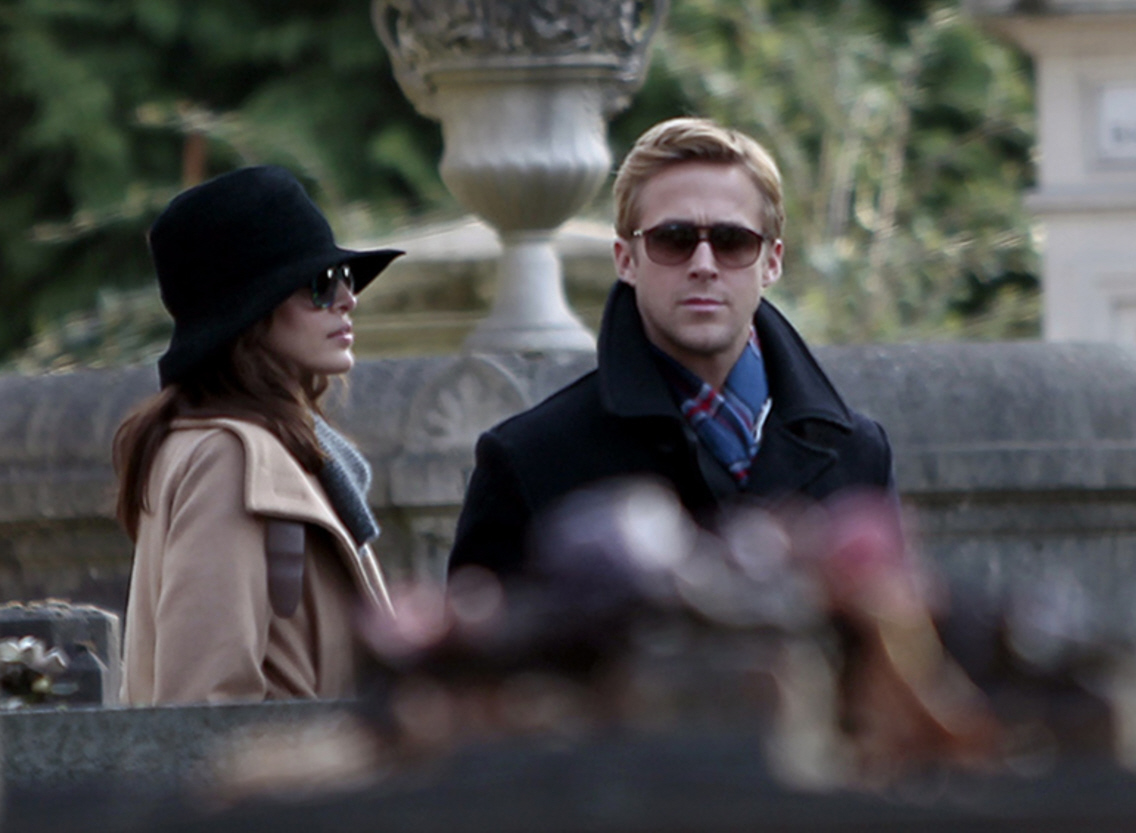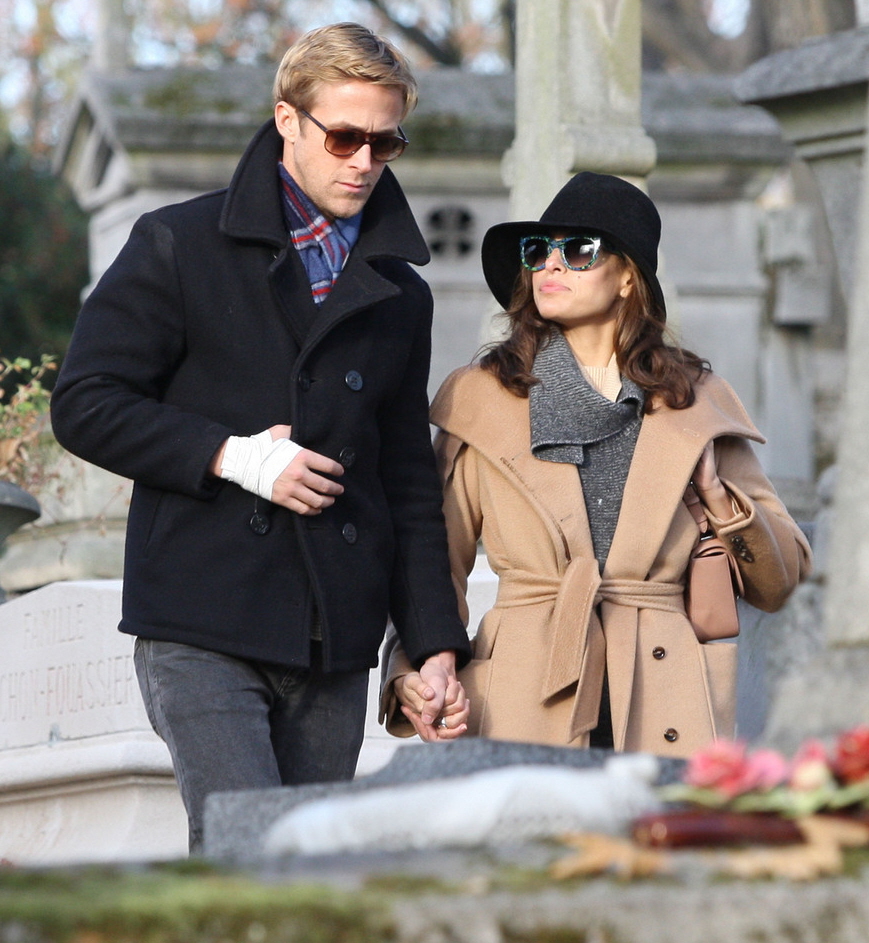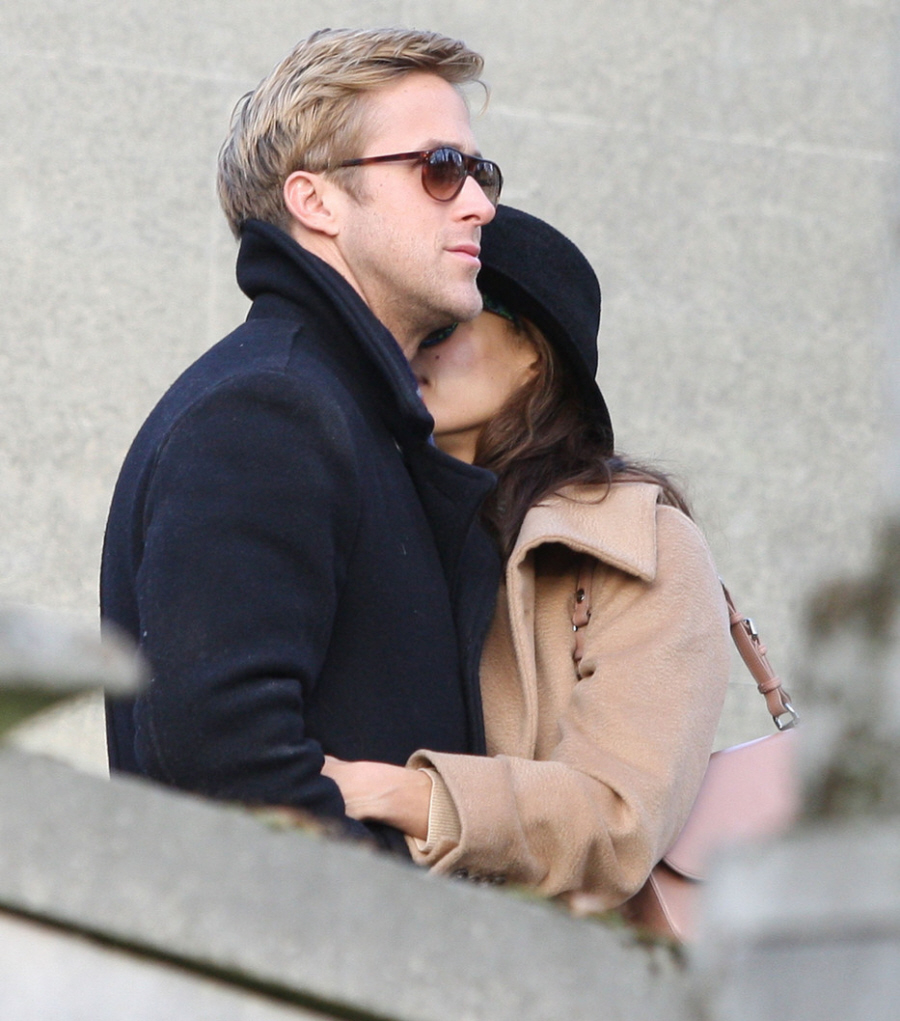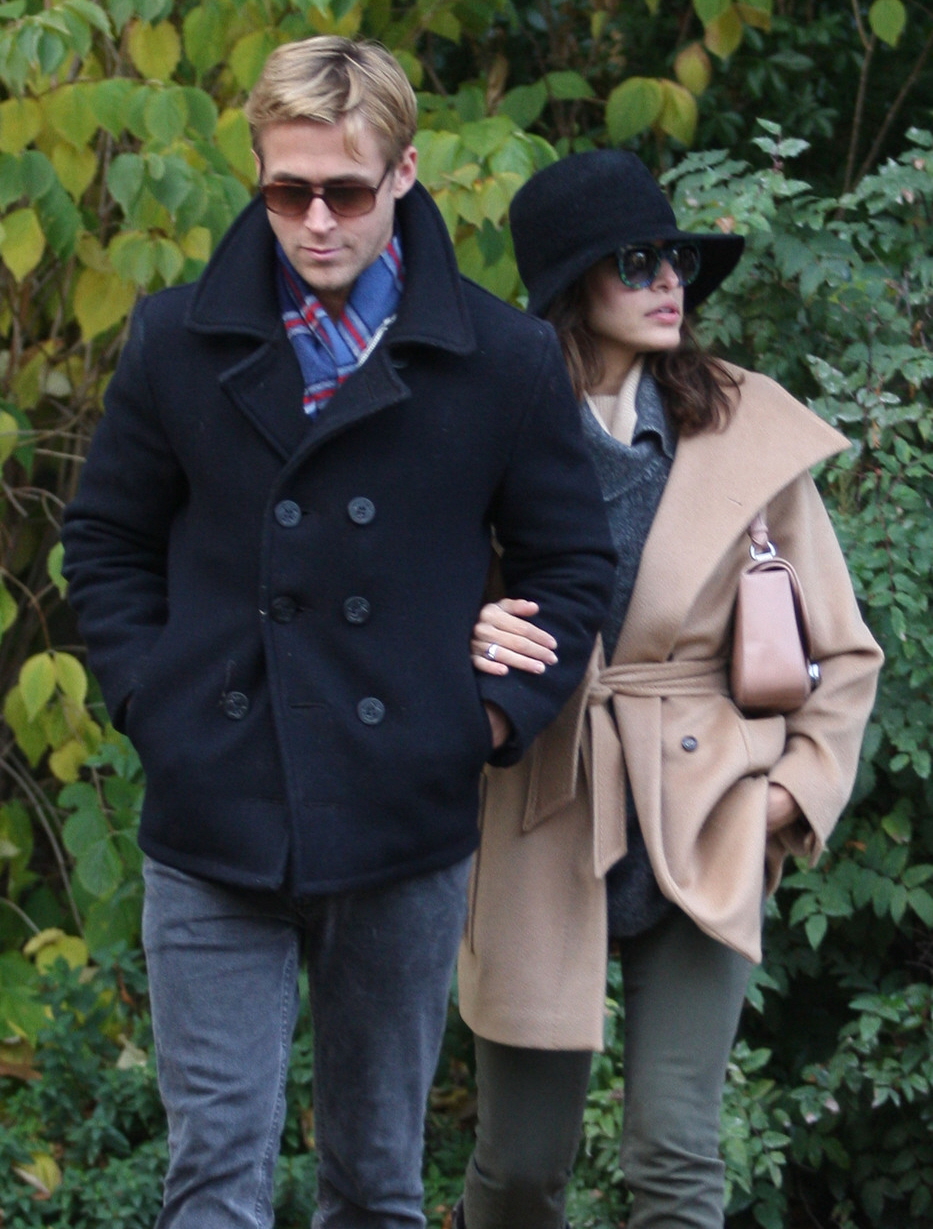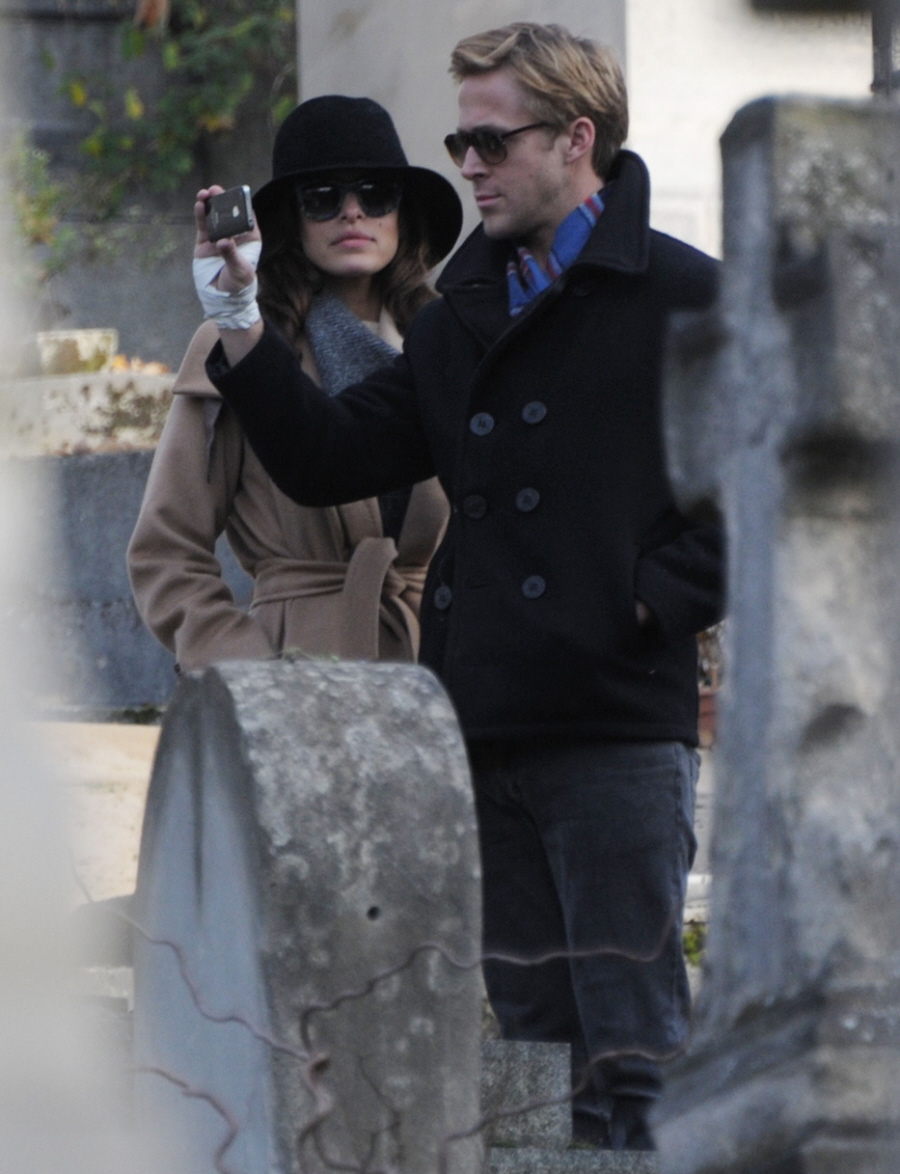 Photos courtesy of Pacific Coast News.