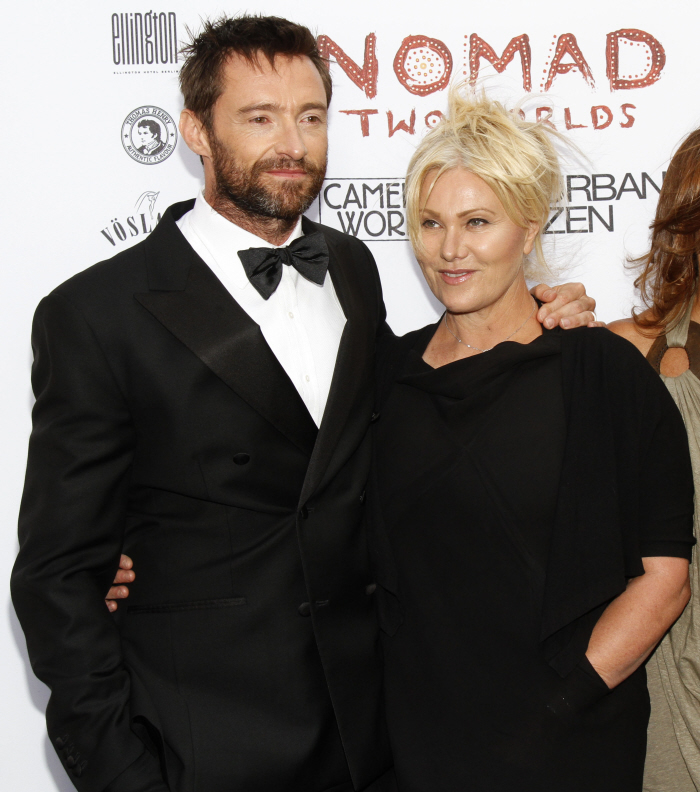 CB is more into Hugh Jackman than I ever was. Don't get me wrong – I like Hugh. He seems like a lovely man, and God knows I love an old-Hollywood throw-back, an old-fashioned song-and-dance man, a true entertainer, which is exactly what Hugh is. But I've never really gotten hot for him, you know? He's pretty to look at, but my biscuits are all "Meh." As for the gay rumors – I don't even know. I'm sure half of you will be yelling at me and telling me that OF COURSE HE HAS A BOYFRIEND because a friend of a friend told you, but… I put more stock in rumors about several other Hollywood dudes before I believe it about Hugh. This may seem weird, but I think the fact that he's Australian makes me doubt the gay rumors more – not to make a massive generalization about one nationality, but Aussie men just seem to approach relationships and women and family life differently than American men, and I think that difference accounts for how we Americans view his 15-year-marriage to an older woman.
Anyway, Hugh's wife of 15 years, Deborra-Lee Furness, has spoken to Page Six Magazine, and she gives somewhat of a denial of Hugh's gay rumors, and she talks about the criticisms of her weight. CB pointed out that Deb has addressed the gay rumors before directly – see her old interview from 2008. Here's what she said to Page Six:
It's not easy being Hugh Jackman's other half. His wife of 15 years, Deborra-Lee Furness, said she's "been almost pummeled" by crazed fans or "Hughophiles" who try to get to him.

"Literally, they will push you out of the way," she tells Page Six Magazine, out on Thursday. "Hi, I'm chopped liver. How do you do?"

The sassy blonde brushed off critics of her marriage to the younger star currently on Broadway. She said, "Hugh is much more mature than me, so we balance each other out. And heaven forbid I have a human experience and carry a little weight."

Responding to speculation about his sexuality, she said, "The line I heard was, 'Wolverine? Who would have thought?' Hugh and I don't pay much heed. It's kind of tragic that these people have nothing better to do than gossip about people they don't know."
[From Page Six]
Deborra-Lee didn't really offer a direct denial, did she? But should she have to? Whatever Hugh and Deb have, it seems to be working for them. She seems like a normal woman, the kind of woman you would meet and befriend, and I imagine that their marriage grounds Hugh a great deal. Is it really so weird to think that Hugh might love his wife and family?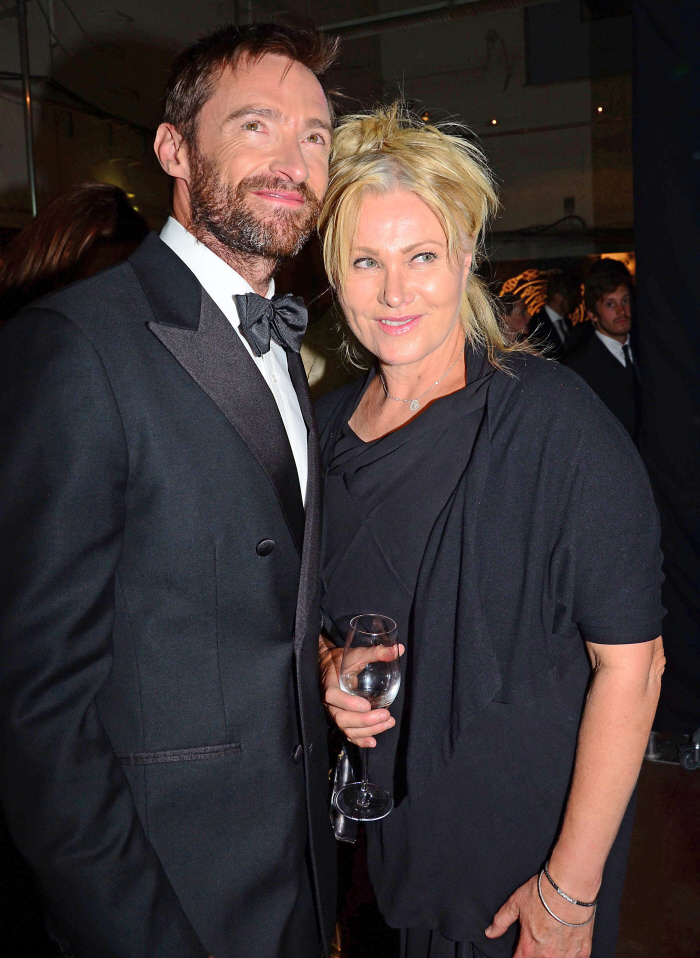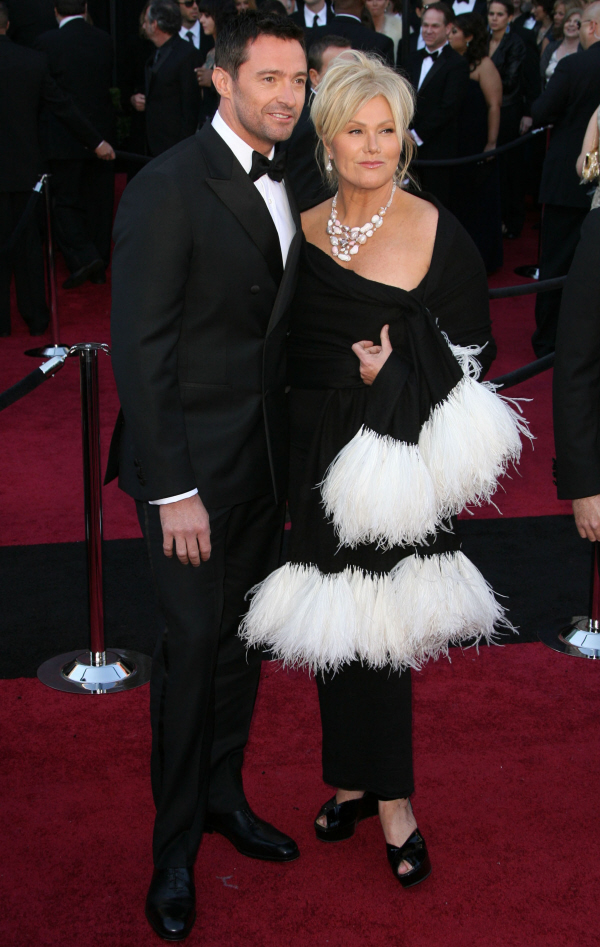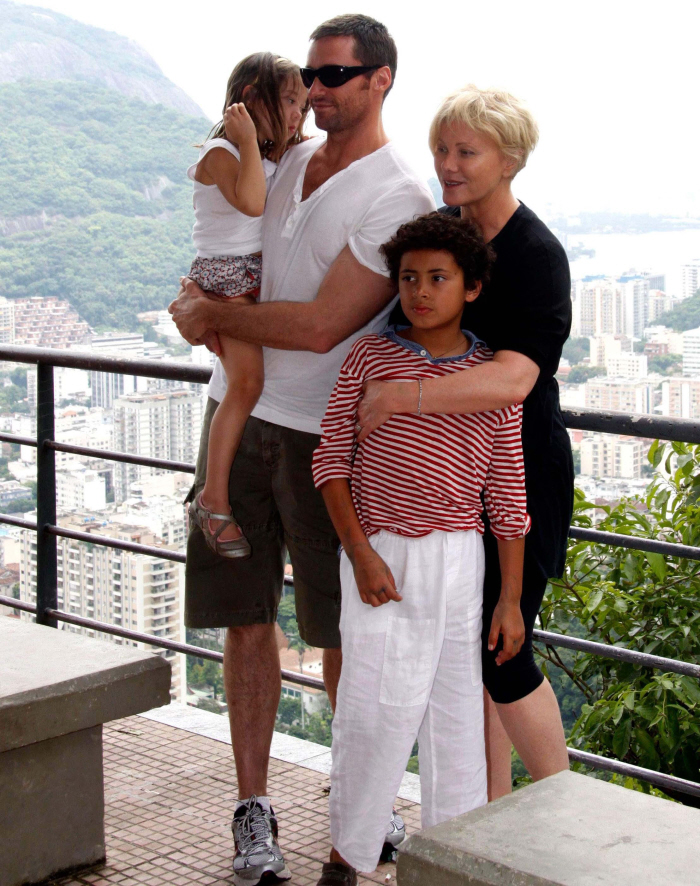 Photos courtesy of WENN.