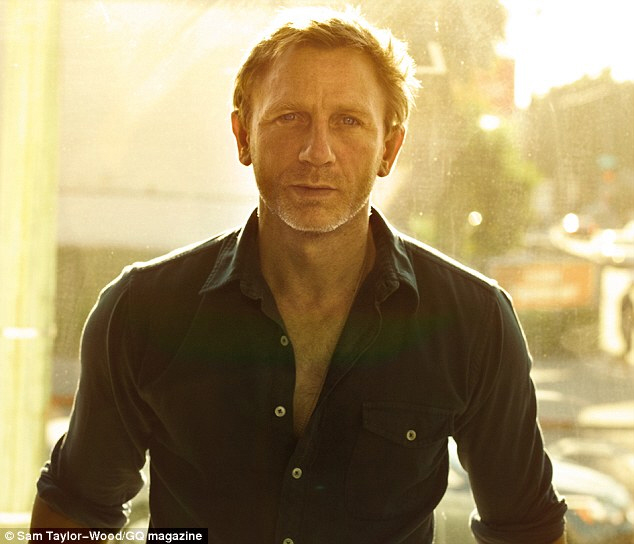 Daniel Craig is a curmudgeon. I don't know if he's always been so surly, or if it happened to him over the past five-six years as his career exploded (when he became James Bond). I tend to think that pre-Bond, he had some surliness, but I remember seeing him in interviews pre-Bond, and he just seemed more… open. More easy-going. Not so f–king angry about everything. Nowadays, he seems to have a shorter fuse. Daniel Craig will verbally bitch-slap anyone and anything. His interviews are full of expletives, which I usually think is a sign of someone trying too hard, but with Daniel, it just makes me think that he likes to talk dirty, and I like that. Anyway, Daniel has a new cover interview with GQ UK, to promote The Girl With the Dragon Tattoo. Daniel verbally bitch-slaps the Kardashians, and really any celebrity who whores out their private life.
On famewhoring in general: "I think there's a lot to be said for keeping your own counsel. It's not about being afraid to be public with your emotions or about who you are and what you stand for. But if you sell it off it's gone. You can't buy it back – you can't buy your privacy back. 'Ooh I want to be alone.' F–k you. We've been in your living room. We were at your birth. You filmed it for us and showed us the placenta and now you want some privacy?"

On the Kardashians specifically: "Look at the Kardashians, they're worth millions. I don't think they were that badly off to begin with but now look at them. You see that and you think 'what, you mean all I have to do is behave like a f–king idiot on television and then you'll pay me millions.' I'm not judging it – well, I am obviously."

Having a quiet wedding with Rachel Weisz: "We got away with it. We did it privately and I've got a lot of people to thank for that. But that was the point, we did it for private reasons. Because we didn't want it f–ked up, because that would be sharing a secret. And the whole point is that it was a secret. A secret is a secret in my mind."

On his marriage and Rachel: "Look, I'm in love. I'm very happy. And that is as far as I'm prepared to go. Life is long, life goes wrong and I don't want to say something now that might be thrown back later."

On his career: "I'm definitely not satisfied about my career. I don't know how you can be, it's the very nature of things. I'm always trying to figure it out, and I'm kind of unsatisfied constantly. I always want to get it right and I don't know what the answer to it is. But I do know that it's out there and I do know it's worth looking for."
[From The Mail]
I don't feel like calling Daniel out on whatever minor hypocrisies, mostly because I don't really think he is a hypocrite. He's never really been a famewhore, and he's always played his personal life pretty close to the vest. I understand the distinction he's making between "famewhoring your private life" and simply being honest about who you're with. Daniel hasn't had any problems walking the red carpet with girlfriends in the past, and I don't think acknowledging his new wife or the fact that he's in love is "famewhoring." (Although I'm sure Dame Gwyneth would disagree.) Sigh… I wish Daniel was talking dirty to me right now. Rachel Weisz is such a lucky bitch.
PS… Did anyone else LOL at the delicious bitchiness of "I'm not judging it – well, I am obviously." Daniel is such a judgy bitch.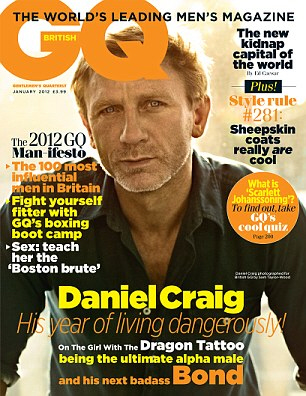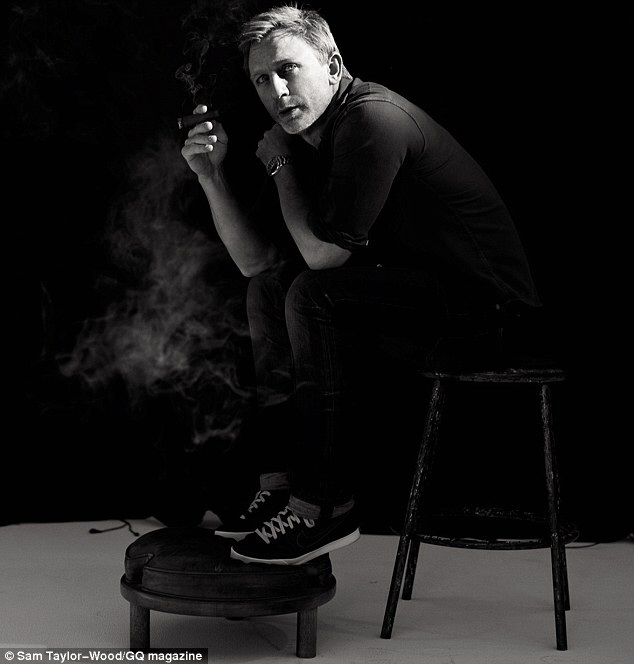 GQ UK photos courtesy of The Mail.