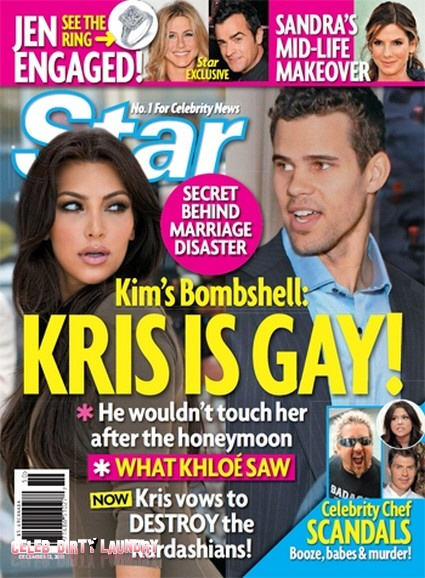 Do you think Kris Humphries is gay? I don't. I might buy "bi-curious" but not flat-out gay. But that's Star Mag's claim this week. So, at this point, the Kardashians are just throwing whatever they can at Kris. He's verbally abusive! He's lazy! He hates fatties! HE'S TOTES GAY.
Anyway, the big Kris Humphries news today is that Kris might be counter-filing some legal documents in response to Kim's divorce filing. According to People Magazine, Kris will be filing paperwork to seek a legal separation from Kim "within days." People's sources say that Kris's "ultimate intent" is to annul the 72-day marriage. Us Weekly actually managed to confirm this with Kris's rep:
What's better than a divorce? An annulment.

Kris Humphries plans to respond to Kim Kardashian's Oct. 31 divorce filing with a counterstrike of his own. A rep for the NBA star, 26, confirms to Us Weekly that Humphries will seek a legal separation from Kardashian, 31 — ultimately leading, he hopes, to an annulment of their 72-day union.

If Humphries gets his way, the couple will avoid divorce proceedings altogether.
Kardashian and Humphries tied the knot Aug. 20 in Montecito, Calif.; an ironclad prenuptial agreement guarantees that the reality starlet will hold onto all moneys earned during their marriage.

Humphries, whose prospects have opened once again now that the NBA lockout has ended, recently signed an endorsement deal with Sector watches worth $150,000.

Pals told Us that Humphries freeloaded off of his wife and could be downright cruel during their short-lived union."He belittled her in front of people," one insider said. "He'd call her stupid. It was truly sickening."

"He tried to control Kim by bringing her down…He would say truly terrible things. One time, he said she had no talent and her fame wouldn't last."

Worst of all? Humphries even called the star "fat ass."
[From Us Weekly]
I don't really understand the legal and financial implications of an annulment-versus-divorce in this case. Would Kris be able to get more money out of the Kardashians with an annulment, because the prenup isn't an issue anymore? Or is the annulment just an intellectual "clean slate" so Kris doesn't have to refer to Kim as his "ex-wife" forever? I don't get it. I also don't think an annulment can happen given that they "consummated" the marriage, correct? Or is that where the whole "HE'S TOTES GAY" thing comes in?
Oh, and Radar has a really boring story about Kim's jealousy of Kris's relationship with his sister. A source told Radar, "Kris and Kaela have always been extremely close. They talk daily, exchange text messages, their parents are extremely proud that their children are so close. However, Kim was jealous of Kris' relationship with Kaela. Kris holds his sister in very high regard, and takes her advice very seriously. Kim would often try and get Kris off the phone with Kaela by making suggestive comments, or telling him he needed to pick up after his dogs. Kim wanted the full attention on her at all times and saw Kris' sister as competition. For his part, Kris thought his family were being treated like second class citizens and that was no more apparent than at the wedding." And when Kim couldn't pull Kris's attention away, she would just beat him. You can read more about Kim's mistreatment of Kris's sister here.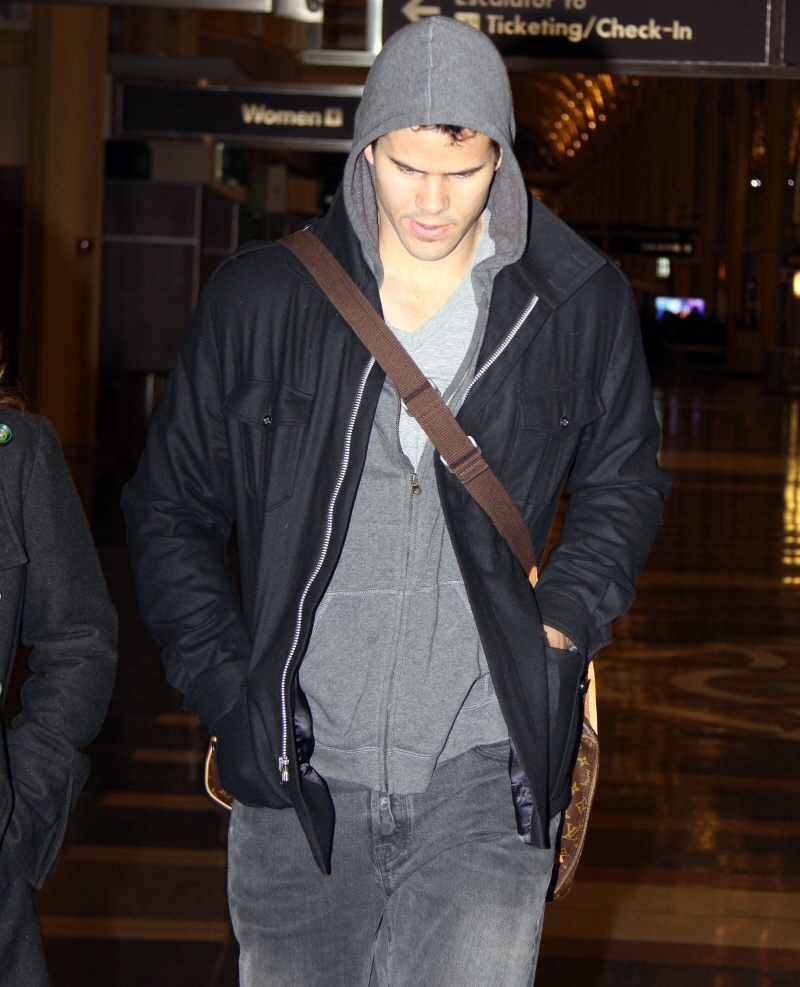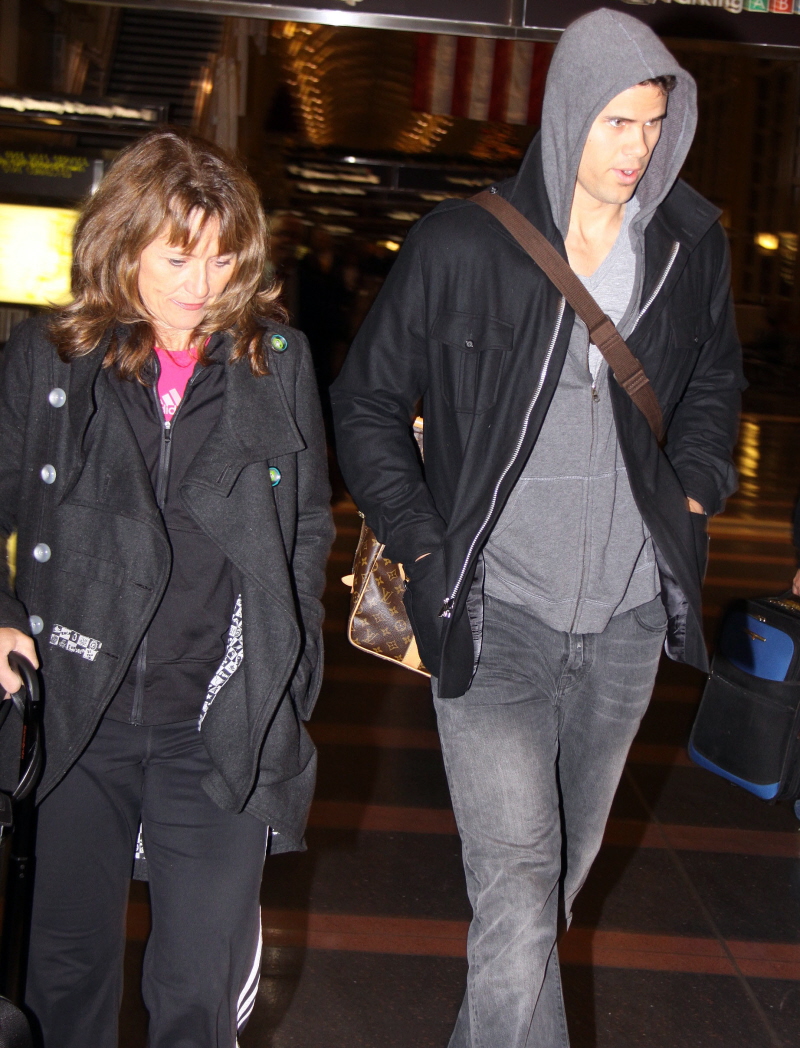 Photos courtesy of Fame.