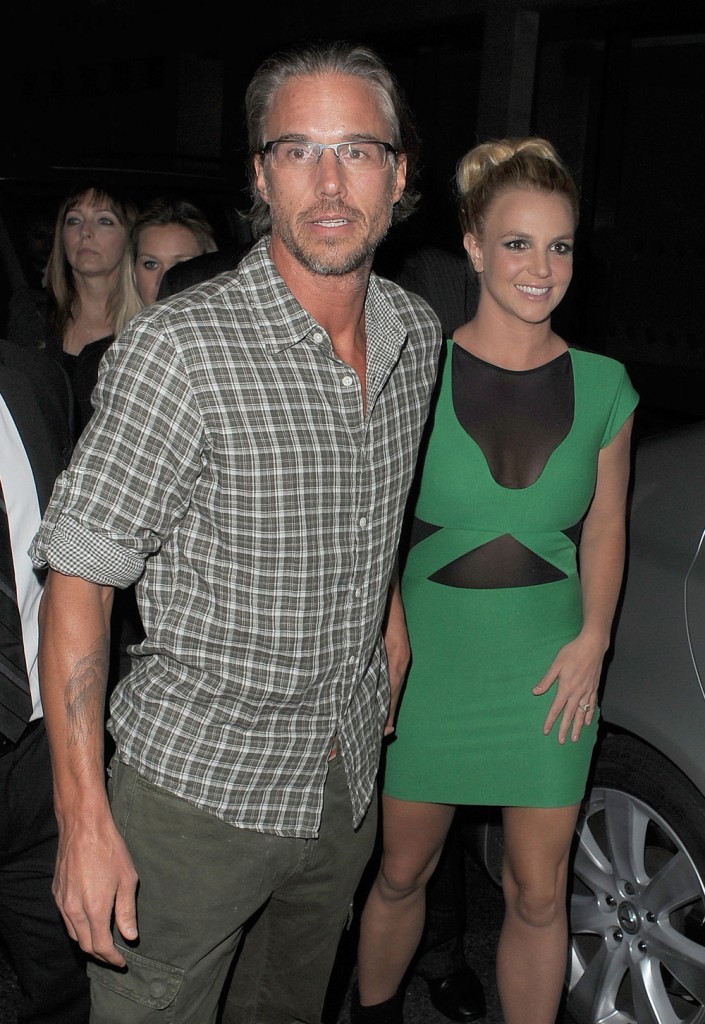 Is a holiday proposal more romantic? I think it is. Christmas is kind of romantic anyway, so whenever that time of year rolls around there will be small reminders of that special moment. People Magazine is reporting that Britney Spears' longterm boyfriend, talent agent Jason Trawick, is about to propose to her. We've heard this story many times before, and Britney has been wearing what looks like an engagement ring, off and on, for ages. Given that this story is in People, I think we can assume it's the official sanctioned version from Britney's camp. Does this mean that she will finally be let out out of her conservatorship now that she's entering her third marriage? (Does that first one even count?) I do think Britney and Jason are the real deal, but this also sounds like somewhat of a business arrangement to me. Like now Britney is ready to have another team take over her business, and they're rolling it out along with a marriage because legally that's the easiest way to do it. I know that's cynical, but that's just my read on it. Here's more, from People:
Britney Spears is getting ready for her 30th birthday on Friday and will finish up a successful world tour next week – but that's not all she's gearing up for.

A source close to the singer tells PEOPLE that an engagement is imminent for the pop star and longtime boyfriend Jason Trawick, 39, who sources say has picked out a ring.

"They've been talking about marriage for a long time," says the source. "It would be surprising if they are not engaged by the end of the year."

Adds the source: "Britney is really looking forward to turning 30. She is having one of the best times of her life."
[From People]
Well congratulations to Britney and Jason. We've heard that they've had problems in the past, but they've stayed together for a few years, they've known each other longer than that, and they do seem solid to me. Plus Jason is close with her boys and that counts for a lot.
In related news about Britney, she recently called Jennifer Lopez her "idol." She said "She's so beautiful and even though she's gotten older, she hasn't aged at all. She looks more amazing than ever and I really admire and respect that." Is this Britney's way of forgiving J.Lo for maybe copying her act at the AMAs?
Also, Britney is going to do a free open air concert in Mexico City this Sunday as part of the city's holiday festivities. A Mexican government official Tweeted the news, so it's probably accurate. Maybe she'll get engaged in Mexico!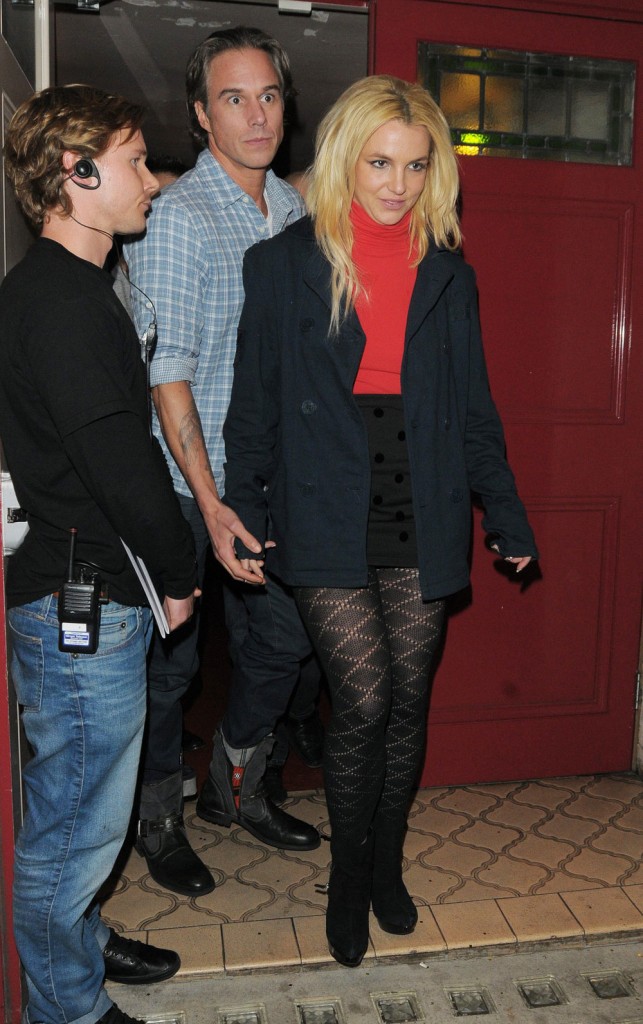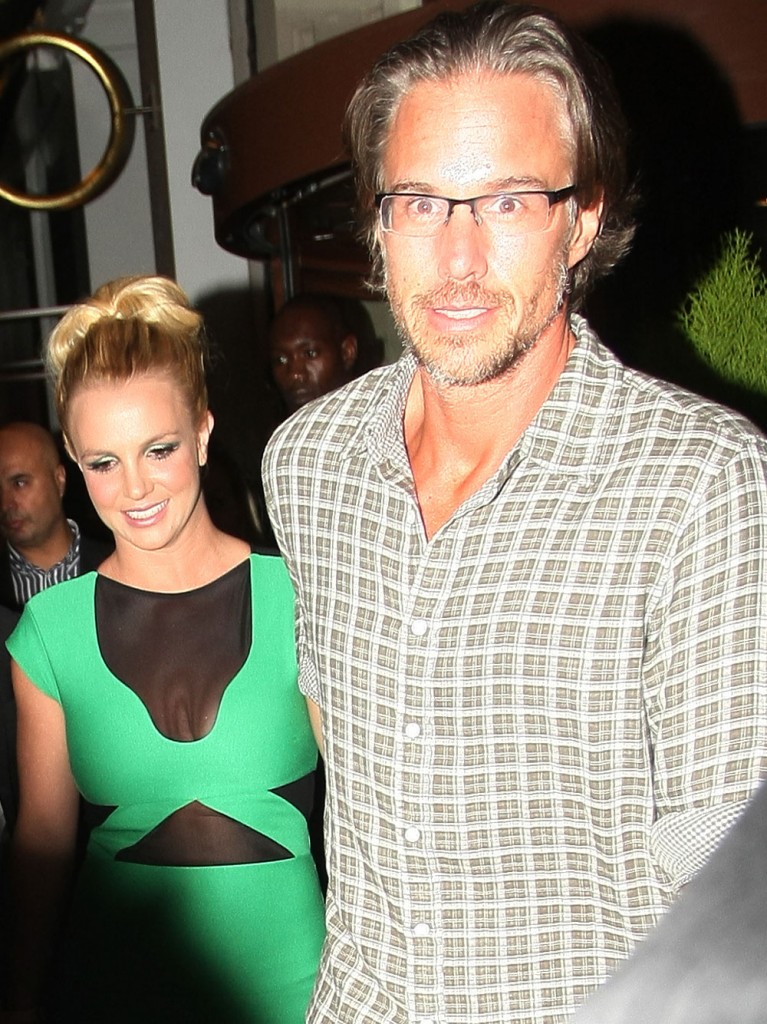 Britney and Jason are shown out in London on 11/1 (red shirt) and out in London again on 9/16 (green and black dress). Credit: Fame and WENN